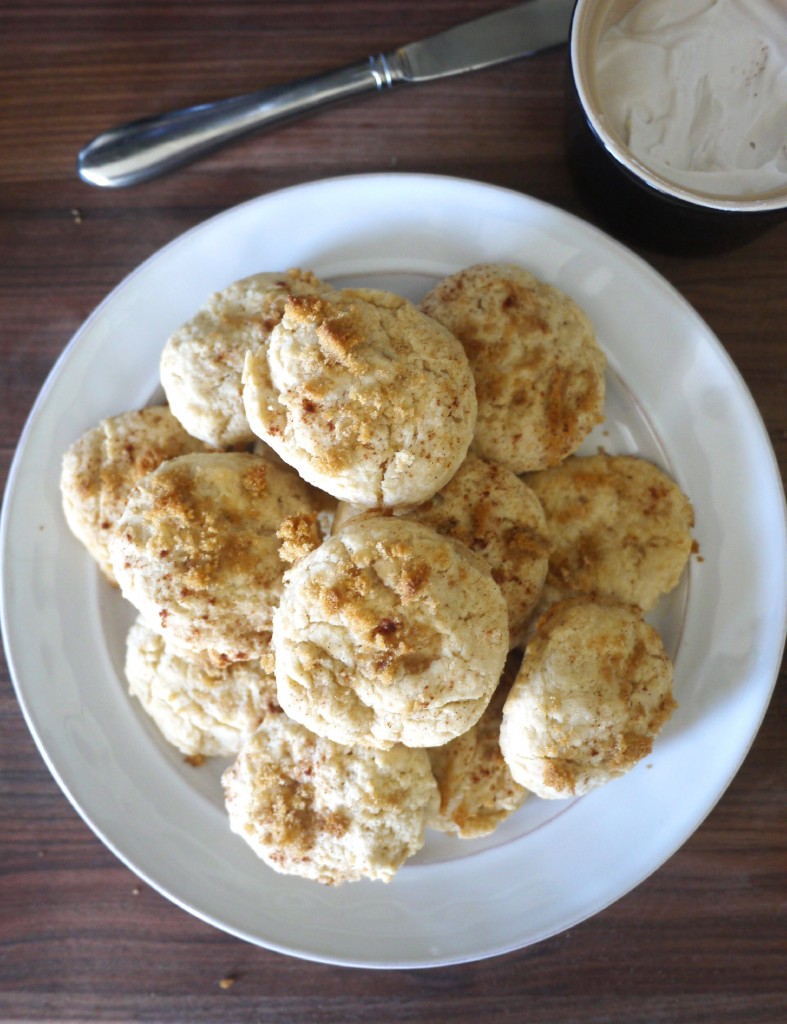 Remember when I was obsessing over making the perfect vegan scone? Welllllllll I maybe forgot to tell you guys that I finally succeeded. I think we've already established that I suck at sharing (because I've been too busy running giveaways – winner below!!), but, in the interest of all that is delicious, please forgive me. I cannot tell you how many batches of scones I went through before I reached vegan scone bliss. There were the dense scones, the spread too much scones, the didn't rise enough scones, the lack of flavor scones, my "I can't eat anymore scones" phase, and, then, there was this. The coconut brown sugar scone; i.e., a fluffy little pillow of heaven.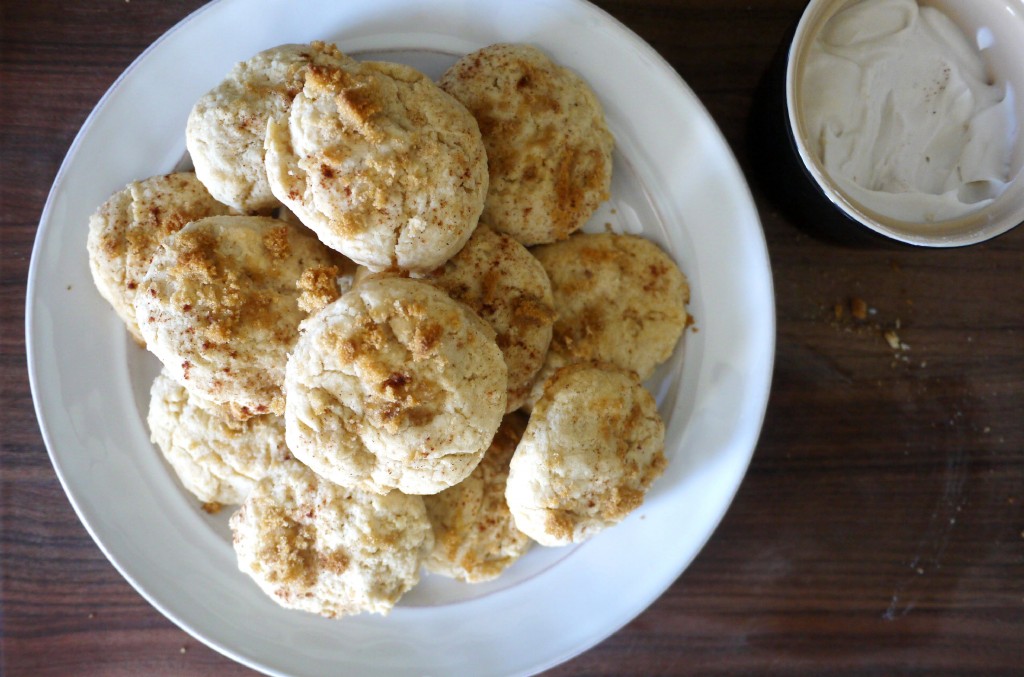 After all my trials, I finally came to the conclusion that scones just don't work right without a fatty milk product, so soymilk and almond milk don't cut it. Not enough fat. You know what does have fat (the good kind)? Coconut milk. Sure, it's no friend to your waistline, but coconut milk is chock full of nutrients and most of the fat is in the form of medium chain saturated fatty acids (MCFAs) including lauric acid which is converted in the body into a highly beneficial compound called monolaurin, an antiviral and antibacterial that destroys a wide variety of disease causing organisms. What does that mean??? Basically, the consumption of coconut milk may help protect the body from infections and viruses. What??? Are you telling me that eating these scones may actually be good for me? Yep, that's right. Ok, I don't know that for sure, but wouldn't it be great if it was true?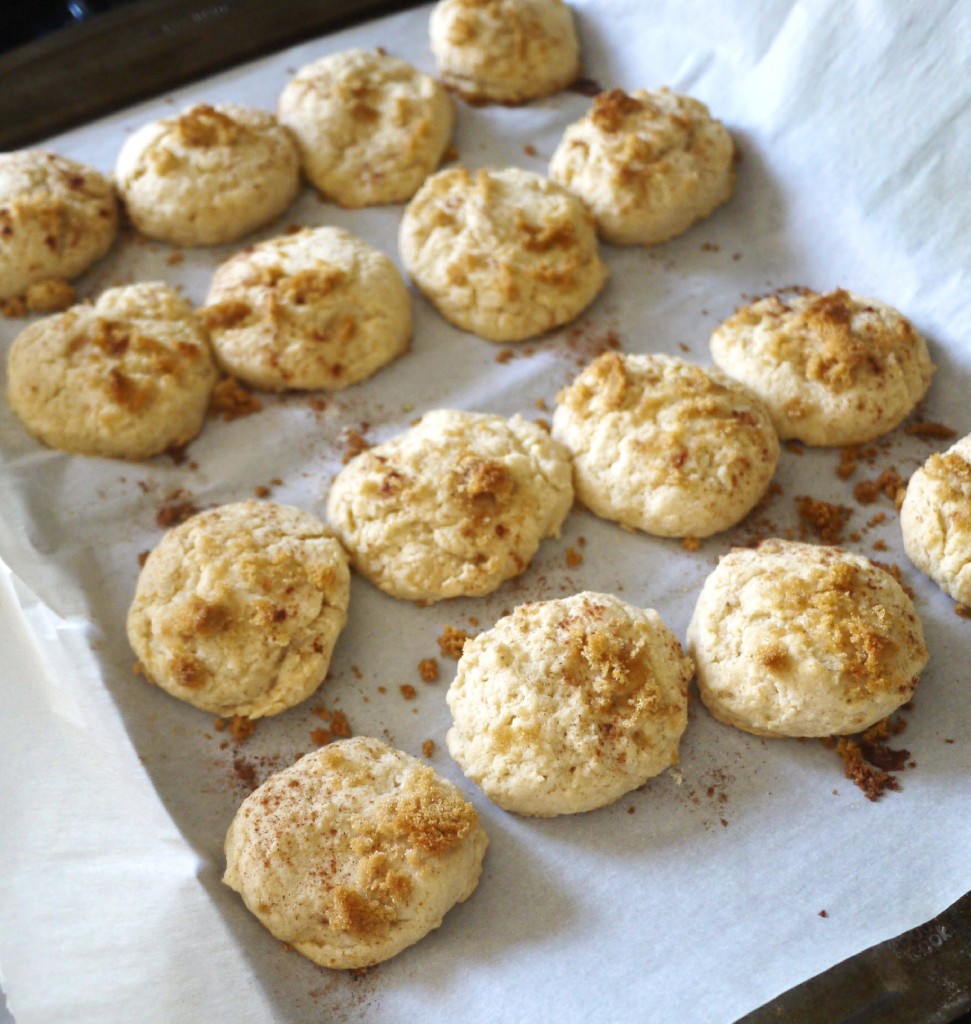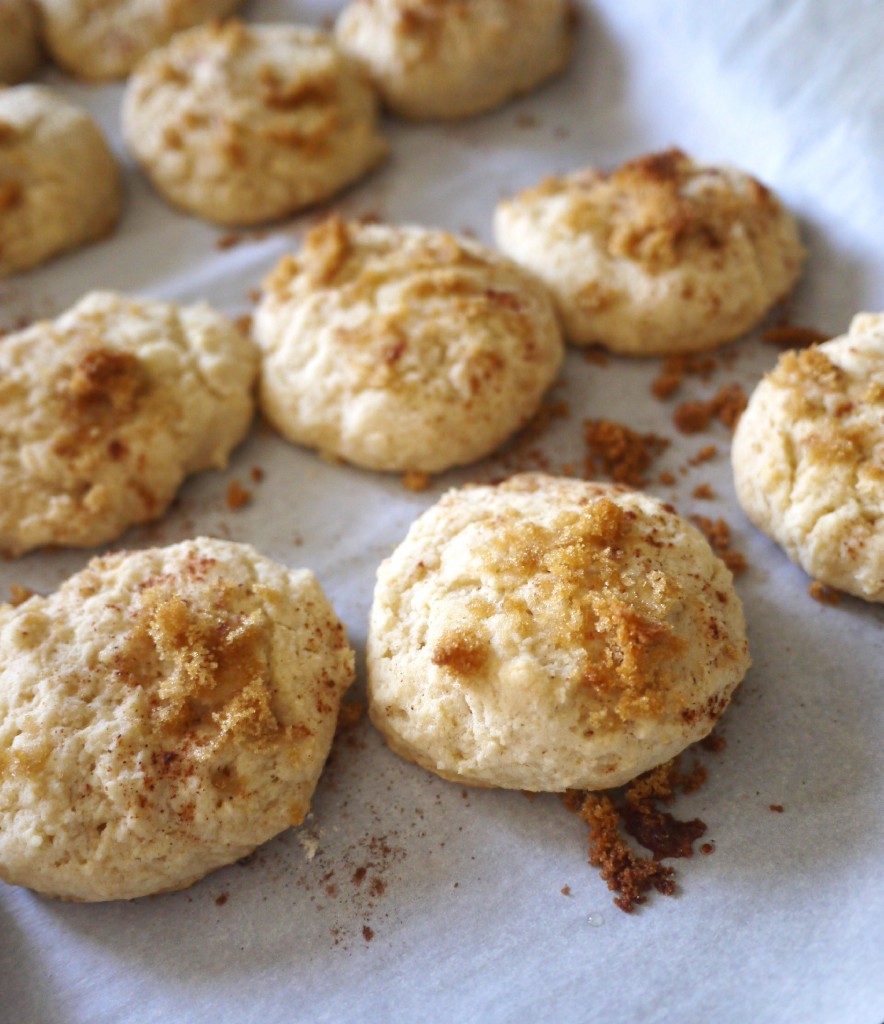 Another thing that makes this scone work is simplicity. All the fruit and zest and drizzles I was trying before got in the way of the perfect scone texture. You know, a little moist, a little dry (to stand up to cream), and a little crumbly. Speaking of cream, coconut clotted cream is maybe definitely the best thing in the world.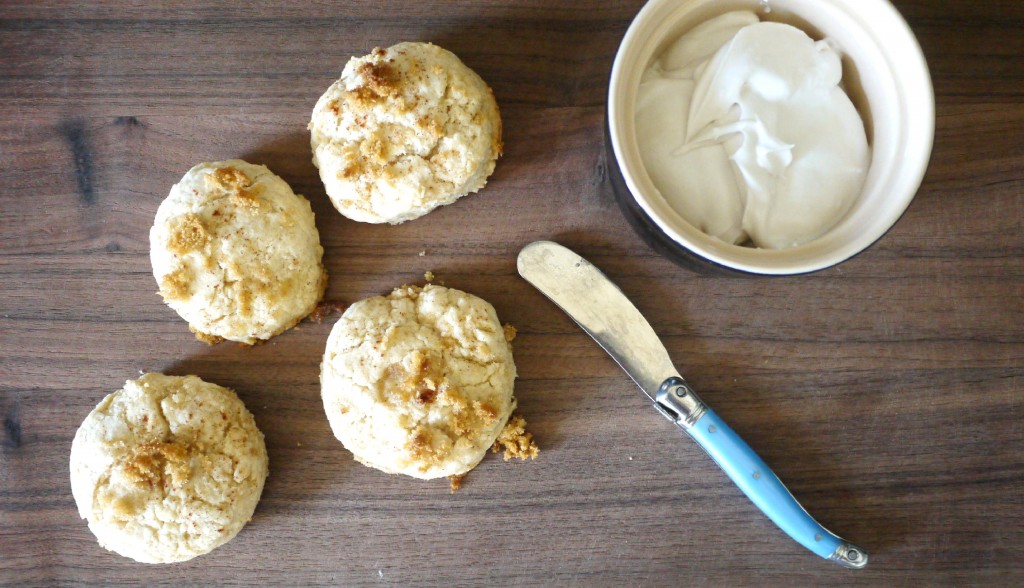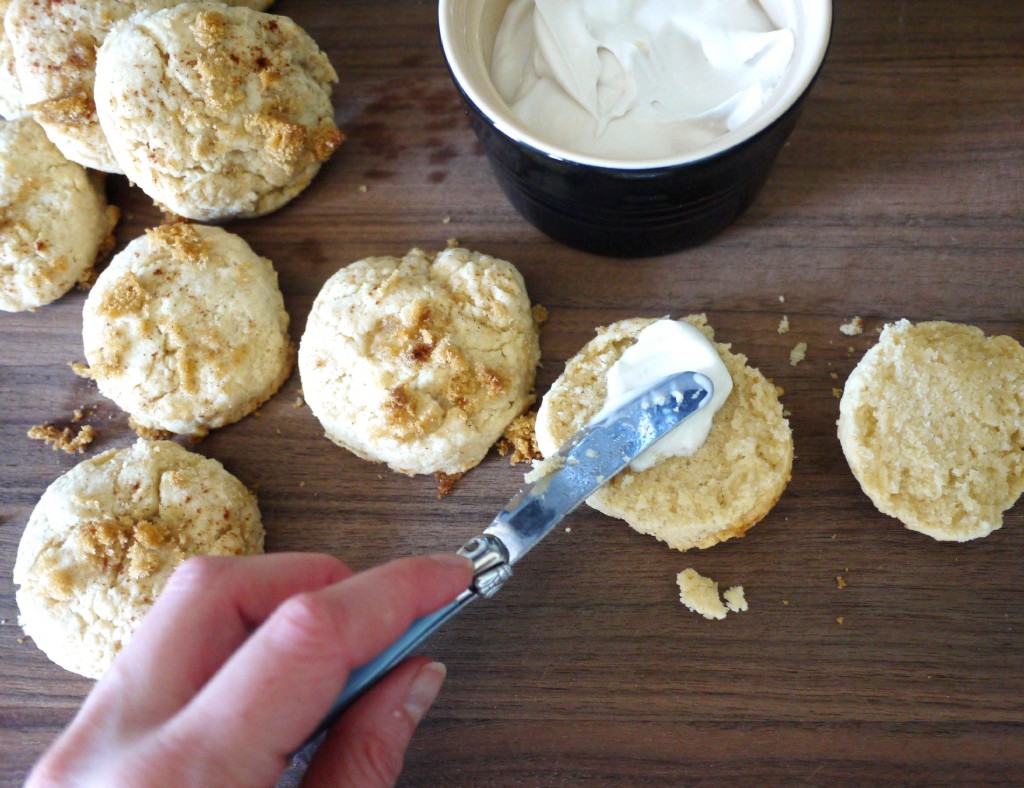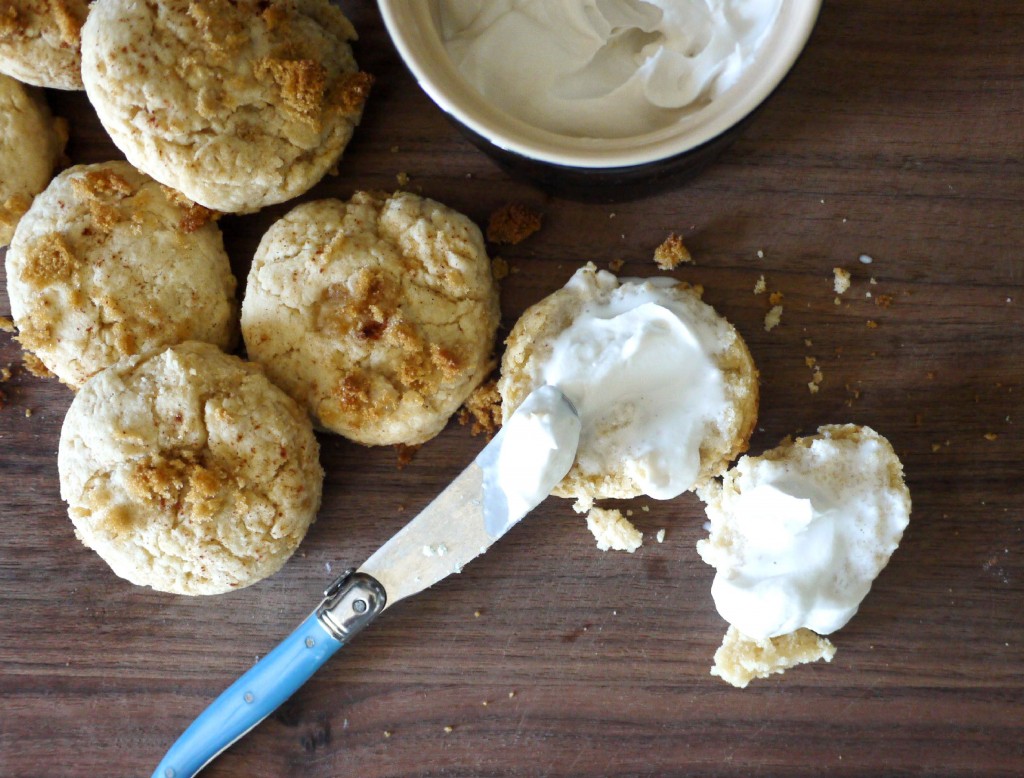 Thank goodness I finally got there in the end. And thank goodness squared that I got there before my second year of catering the Junior League of Washington's Tossed and Found Alumni Breakfast. That's right. I got my butt up at the crack of dawn this past weekend and provided scones, oatmeal apple cake, frittata bites, egg salad sandwiches, and cranberry and chocolate nut squares to 40 hungry ladies.
Did I have to make vegan scones? No. Was I crazy to try? Probably. But for some reason still unbeknownst to me and everyone around me, I was determined to conquer them before this event. Life goals and all… Plus, after doing a food demo at JLW's Kids in the Kitchen event a couple weeks ago, making vegan scones for 40 people was a piece of cake. Churning out 400 pita pizza samples to hungry kids = not a walk in the park = frazzled food blogger = many many naps required. But those kids were adorable…..
As much fun as I've had with my recent foray into catering and food demos, I'm looking forward to a mini break. All those trials and leftovers make it hard for me to stay on track with my eating. So, for the next few weeks, I'm going the healthy detox route – again. Super foods? Super salads? Super teas? I've got it all. Stayed tuned…. (I feel like I just did a television teaser and that made me think, wouldn't it be awesome if I had my own TV show? Yes? No? Maybe? Am I using too many question marks in this blog?)  🙂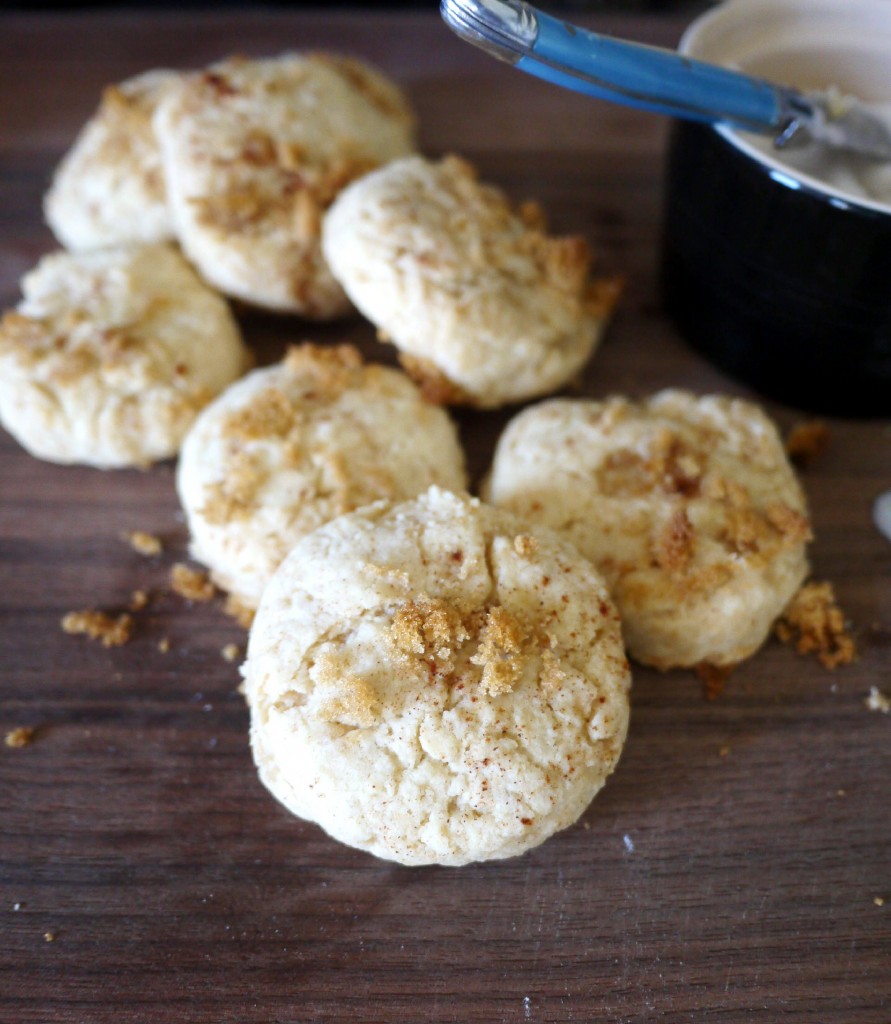 Oh, and I almost forgot. The winner of the Cooking Light Global Kitchen Cookbook giveaway is….drumroll, please….
Congrats to our winner and thanks to everyone else for playing!!

Coconut Brown Sugar Scones with Coconut Clotted Cream (DF, V)
Author:
Healthy Recipe Ecstasy
Recipe type:
Breakfast Pastry
Ingredients
SCONES:
2 cups all-purpose flour
1 tablespoon baking powder
½ teaspoon salt
½ cup brown sugar, packed
¾ teaspoon ginger powder
6 tablespoons cold Earth Balance buttery sticks, cut into chunks (freeze it for 30 minutes prior to baking for best results)
½ cup + 2 tablespoons coconut cream from one can of full-fat coconut milk
1 teaspoon vanilla extract
1 tablespoon olive oil
Brown sugar and cinnamon for topping
CLOTTED CREAM:
¾ cup coconut cream from one can of full-fat coconut milk (refrigerate to help separation)
2 tablespoons granulated sugar
½ teaspoon vanilla extract
Small pinch of salt
Instructions
SCONES:
Preheat oven to 400 degrees.
In a large bowl, mix together the flour, baking powder, salt, sugar, and ginger powder. Cut in the Earth Balance with your fingers and work the mixture together until it resembles coarse sand.
Add the coconut cream and vanilla extract, and mix with your hands just until a dough forms. Do not over mix.
Dump the dough out on to a floured surface. Roll the dough into a ball and then gently pat it out into a ½ inch thick circle using your fingers. Cut out small circles from the dough using a scone cutter or the top of a small glass. Place the circles on a parchment-paper lined baking sheet.
Re-roll the remaining dough, pat out again, and cut out more circles. Repeat until the dough is all used up.
Brush the top of each scone with a small amount of olive oil. Top each scone with a sprinkle of brown sugar and cinnamon. Bake for 10-12 minutes, until the bottoms are lightly browned.
Let cool for 10 minutes before eating (if you can wait that long!).
CLOTTED CREAM:
Using a spoon, skim the top layer of cream from one can of full-fat coconut milk (about ¾ cup of cream) and place it in a chilled mixing bowl with sugar, vanilla, and a pinch of salt. Beat on low speed until small bubbles form, about 30 seconds. Increase the speed to high and continue beating until the cream thickens and light peaks form, about two minutes. Chill the cream until it's time to eat.
NOTE: I used a small cutter to make my scones so they're about half the size of an average bakery scone. A small cutter yields approximately 16 scones, and keeps the serving size small so you can have one scone without feeling guilty!