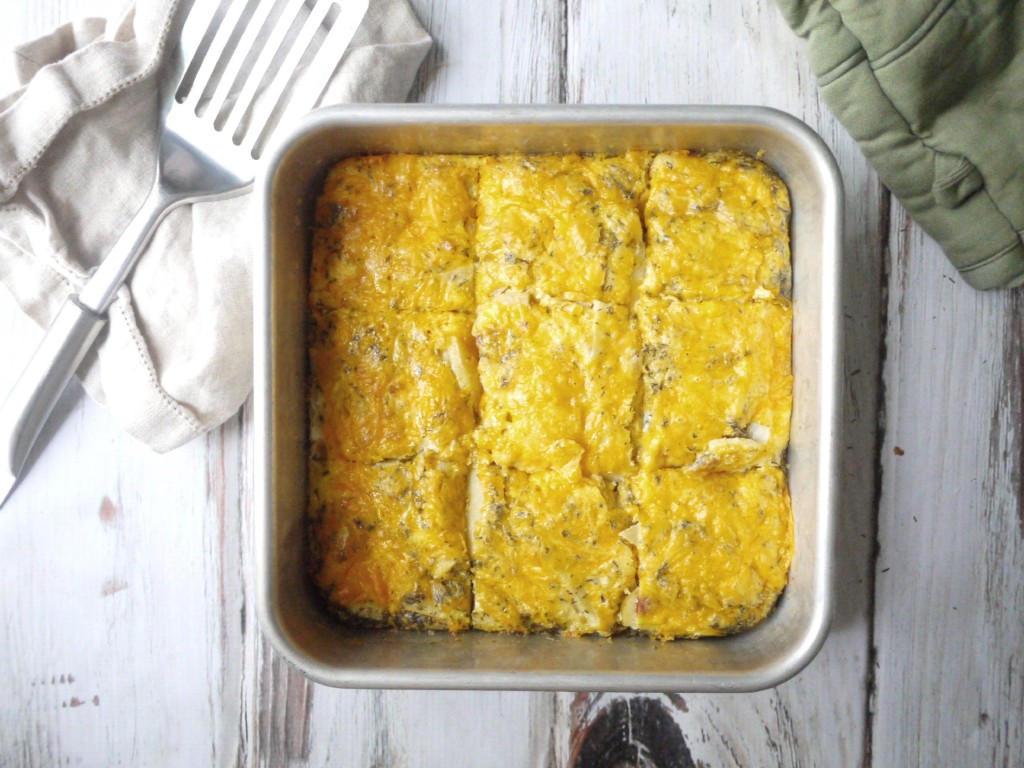 Sometimes I feel like there aren't enough hours in the day to make all the recipes I want to make. OK, I feel like that all the time. And, OK, I get these are first world problems. But, I have stacks of cookbooks and magazines that are lying around my kitchen neglected, I have a running list of recipe ideas on my computer that dates back at least two years, and I have loads and loads of Pinterest "pins" that I'm just dying to try out. I'm talking about you sweet potato fries.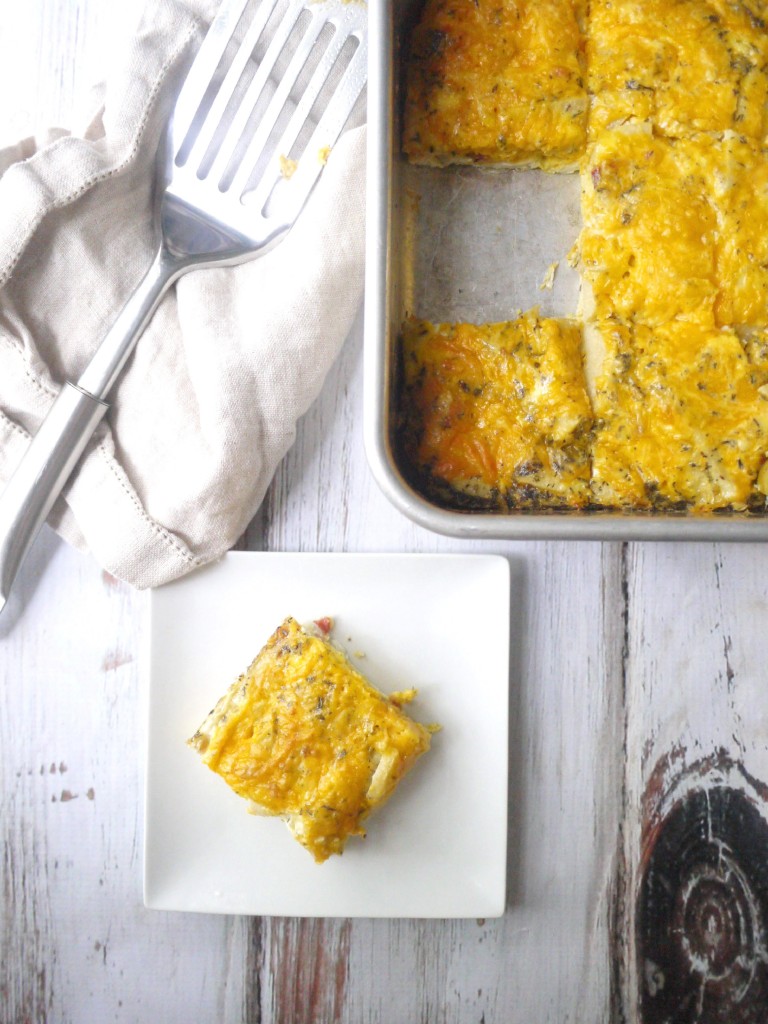 This is one of those recipes that I've been chomping at the bit to share with y'all (Umm, I just got Southern. Weird.). I've made it at least a million times. Ok, more like five times, but in food blogger math where you can't make anything more than 2-3 times before moving on to test a new recipe (or, at least, I can't), that's a lot. In addition to a few practice runs, I made it for my Junior League catering gig, I made it for our May visitors, and, most recently, I made it for my girlfriends during a girl's weekend away in Charlottesville. It's my new go-to.
50 percent because it's so easy and 150 percent because it's so delish. Yep, this is a 200 percenter. That's a thing, right?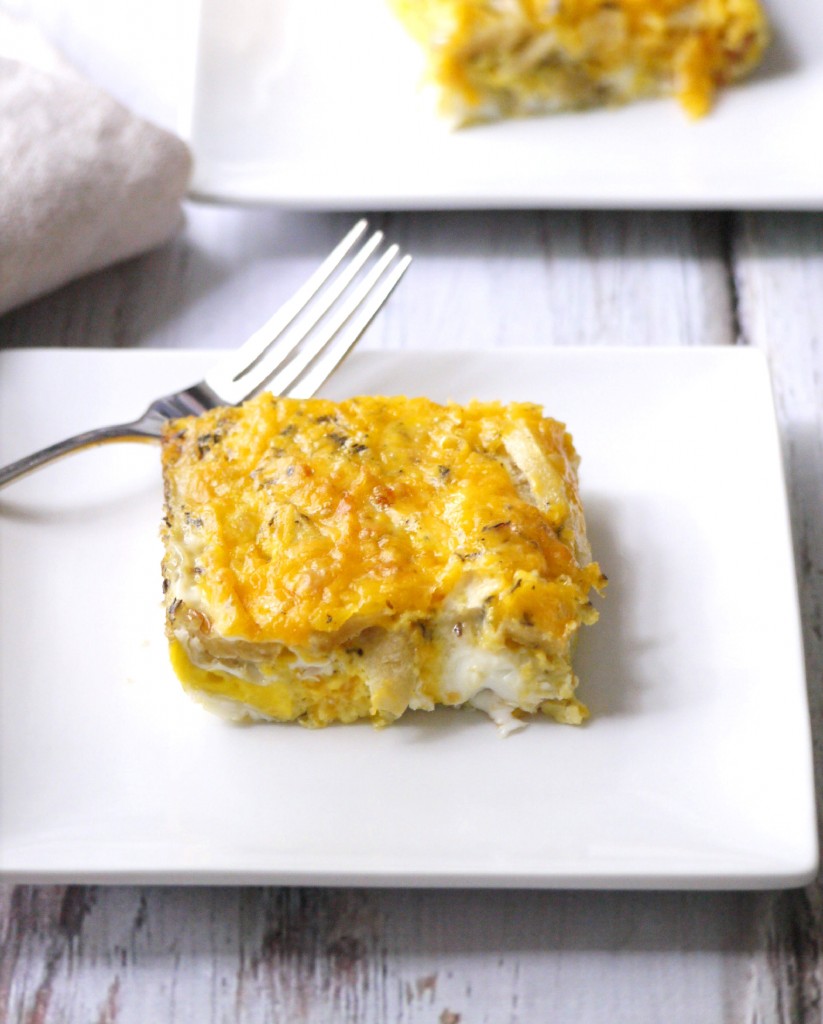 Speaking of Charlottesville, I think I've made it clear that I'm a Virginia Tech Hokie so let me just get a GO HOKIES!!! in here before I start praising our rival school. GOOOO HOOKIESSSS!! Anyways, despite my undying love for Tech, I gotta give props to UVA for having a beautiful campus and being surrounded by some amazing vineyards. Except for the fact that it's 3 hours away, not counting traffic which is always horrible out of D.C., and the fact that I HATE to drive, it was a fun, peaceful setting for a girl's weekend.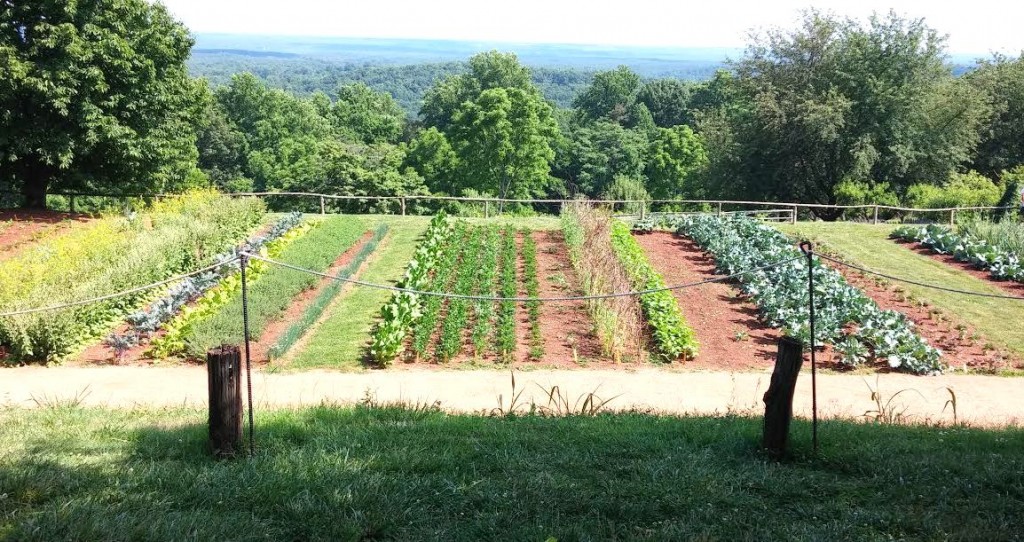 We ate, we drank, we took tours, we learned about Thomas Jefferson and we ate some more. The girls let me test out some vegan muffins and this baked frittata on them. Both got gold stars. Speaking of gold stars, if you're ever in Charlottesville, please do yourself a favor and go to Pippin Hill vineyard. It's one of the most idyllic places I've ever been. It has the most beautiful view in the area that I saw, the building itself has that perfect rustic barnyard thing going on if you're getting married (vow renewal??? please???) and the farm-to-table restaurant served us one of the best meals I've had in a while. I would brave the traffic just to go back there.
Anyways, back to the frittata.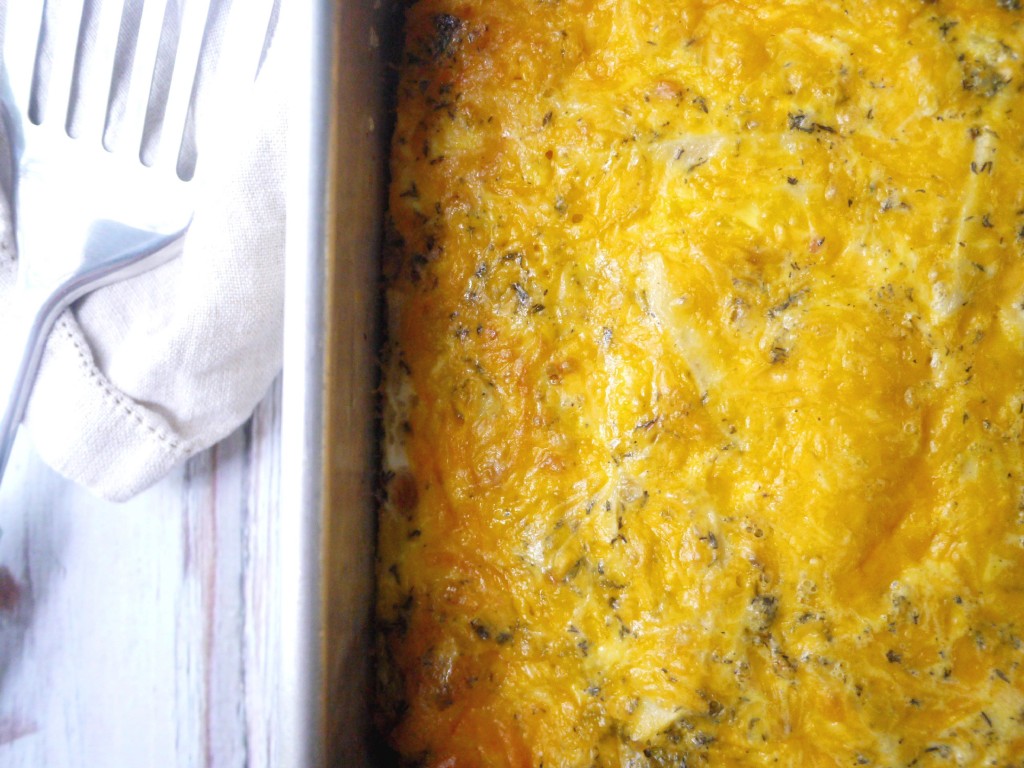 Let me tell you what I love most about this frittata. It's so freakin' versatile. First of all, as I'm sure you've guessed, it's great for a crowd. You throw all the ingredients in a baking dish and stick it in the oven for 25-30 minutes, and, voila, you've got breakfast for 12. Or for 6 if you've got big eaters. Or for four, if you're me and my hubby. It will literally be gone in seconds.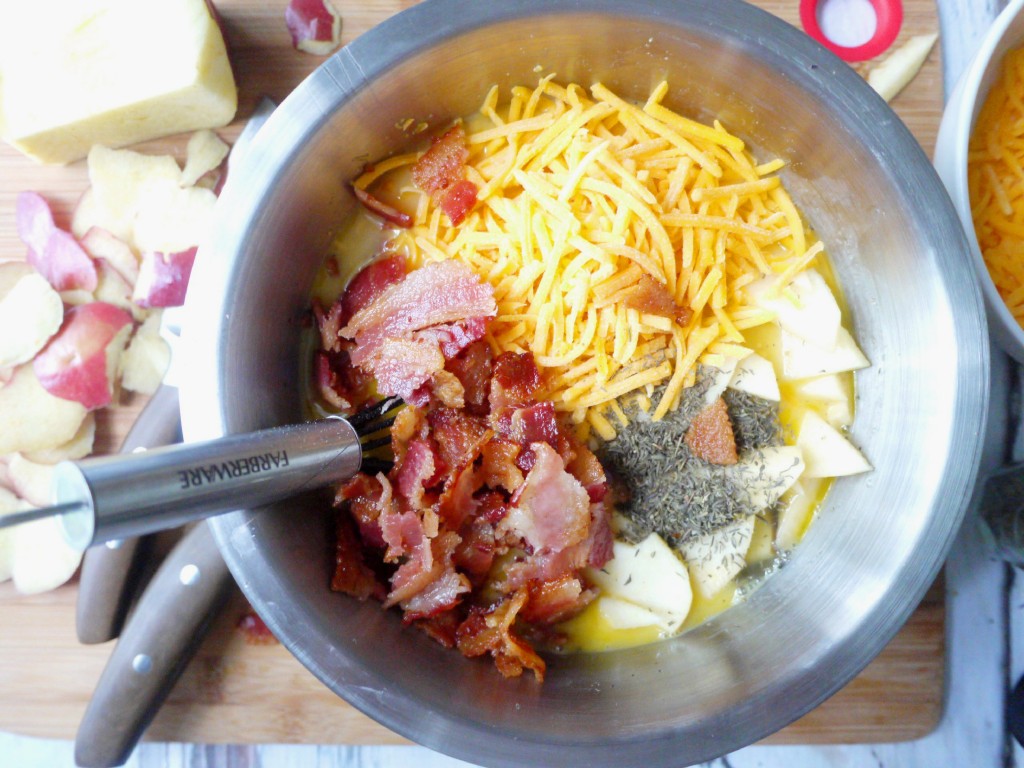 If you don't have a crowd though, make it over the weekend and you have frittata squares for breakfast all week long. I'm on my fifth frittata breakfast morning and I am already thinking of making another batch.
It's the perfect dish to serve for brunch if you have gluten-free guests – no gluten in sight and it's hearty enough that the gluten-eating guests won't feel like they're missing out. No cream or milk, just some low-lactose cheddar, so your lactose intolerant guests won't need to pop a whole bunch of Lactaids. If you've got a Paleo crowd, skip the cheese and stick with the meat and fruit. And, if you've got vegetarians, leave out the bacon or swap in some veggie sausage crumbles. It will still be yummy.
If that's not enough versatility for ya, you can serve it up along with a yummy green side salad for a low-carb dinner. Hello breakfast for dinner. That's right, if you play your cards right, this ridiculously tasty meal can actual help you lose a few pounds. And by cards, I mean, frittata and fruit for breakfast, frittata and side salad for lunch, frittata and side salad for dinner, frittata snacks, you get the point. Weight loss never tasted so good.
Chomp! Whoops…just tried to eat the screen.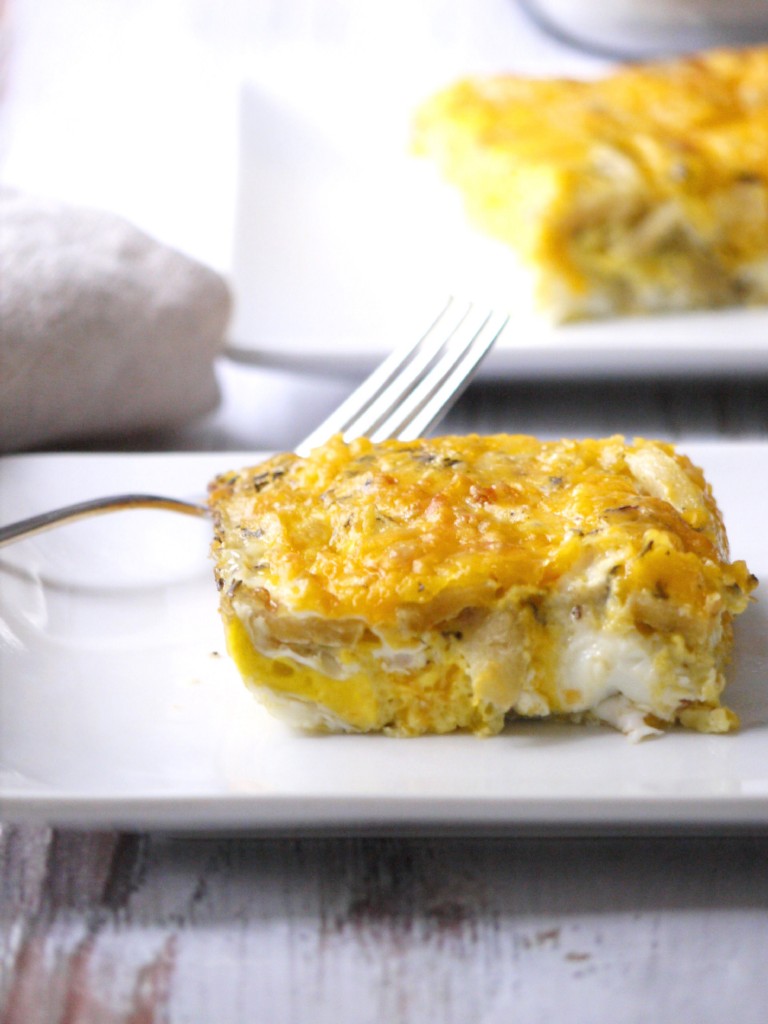 Bacon, Apple & Cheddar Baked Frittata
Oven bacon is my favorite party trick. It's so simple that you don't even have to preheat the oven. You just stick the pan in, turn the heat to 400 and set the timer for 20 minutes. By the time the oven is heated, the bacon is done. It's a great way to cook a whole pack of bacon at once. And the end product is super crispy and less greasy than bacon in the pan.
Author:
Healthy Recipe Ecstasy
Recipe type:
Breakfast/Brunch
Ingredients
12 large eggs
2 Gala apples, peeled, cored, and sliced lengthwise into ⅛-inch-thick pieces
6 slices of center cut bacon or turkey bacon
2 cups coarsely grated sharp cheddar cheese, divided
2 teaspoons dried thyme
Coarse salt and freshly ground pepper, to taste
Instructions
Add the bacon to a large baking sheet. Put the baking sheet in the oven and heat the oven to 400 degree F. Set the timer to 20 minutes. Take the bacon out after 20 minutes or when it's cooked and crispy. Drain the bacon on paper towels, reserving one tablespoon of bacon grease. After the bacon drains and cools enough to touch, crumble it and set aside.
Coat an 8 x 8 inch square baking dish with cooking spray. Spread the bottom of the dish with the tablespoon of bacon grease. Yes, this is naughty but that tiny little tablespoon gives the frittata such an amazing flavor. Worth it.
In a medium bowl, whisk together eggs, apples, crumbled bacon, 1 cup cheddar cheese, thyme, salt and pepper. Pour the mixture into the baking dish and sprinkle evenly with the rest of the cheese.
Place the baking dish in the oven and bake until the eggs are golden and puffy and a fork comes out clean when inserted into the center, about 25-30 minutes.
Let the frittata cool for 5-10 minutes and then cut into 12 squares. Serve immediately or at room temperature.