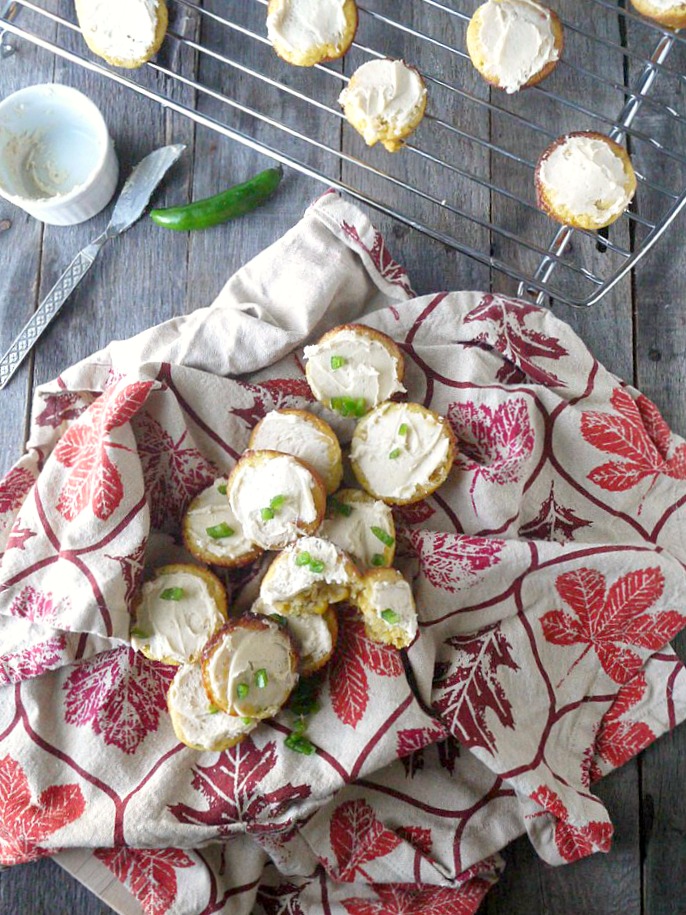 I know what you're thinking. How can cornbread also be a cupcake? Mind-blowing, right? Anyone? Bueller?
Ok, I guess in a world where dessert cross breeds faster than Hollywood's pet shops (Dalmachshund?? Yes, please!!) no one is that concerned when a savory Thanksgiving side dish falls in love with a frosted dessert. I mean, we've already got cronuts, bronuts and cruffins, oh my!
But, I'm an old school gal. I still get excited over Frankenfoods that don't involve three pages of directions and a pastry chef background. And mini foods? They still rock my world. When I can have spicy jalapeno cornbread as an appetizer, a dessert, or, dare I say, a mid-afternoon snack, it makes my tummy do the happy dance. Don't worry. I won't show you what that looks like – it's not pretty post baby.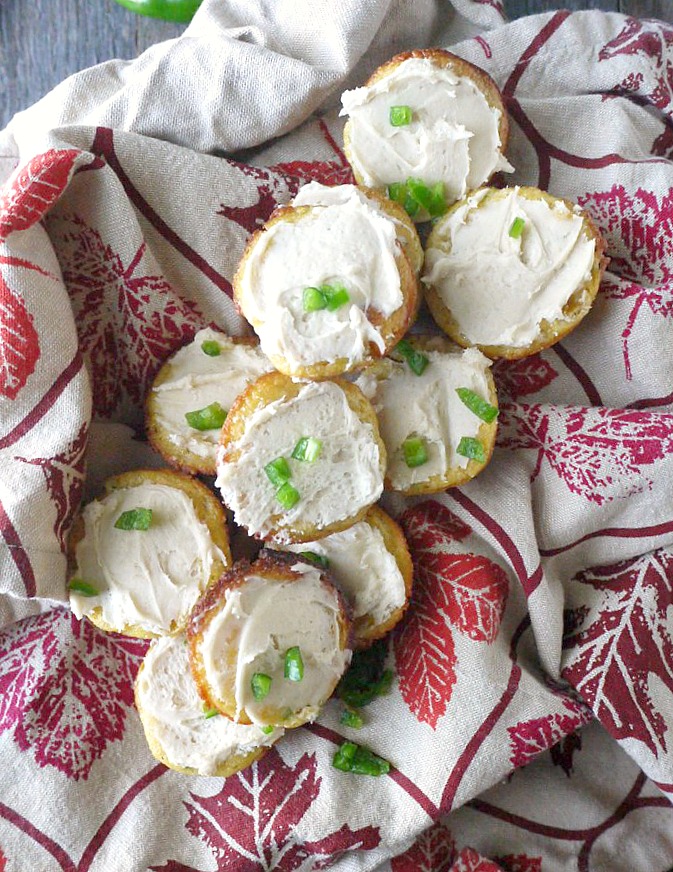 I've only ever posted one traditional (and by traditional I mean purely sweet) cupcake recipe on this blog because…..I'm just going to come out and say it….I'm not a huge cupcake fan. Phew! Glad I got that off my chest. Seriously though, I don't love overly sweet frostings and I've rather save my carbs for a nice toasty French baguette. When the world was flying high on the cupcake bandwagon (pre-cronut), I was standing by watching with idle amusement. Never one to bow down to peer pressure, I maintained my apathetic stance through the years of cupcakeries that opened in my city. Sure, I'll eat your salted caramel masterpiece, but not if I have to stand in line for any length of time and/or take money out of my wallet to pay you.
Translation? I like my cupcakes the way Martha Stewart intended: homemade, free and served at kid's birthday parties….