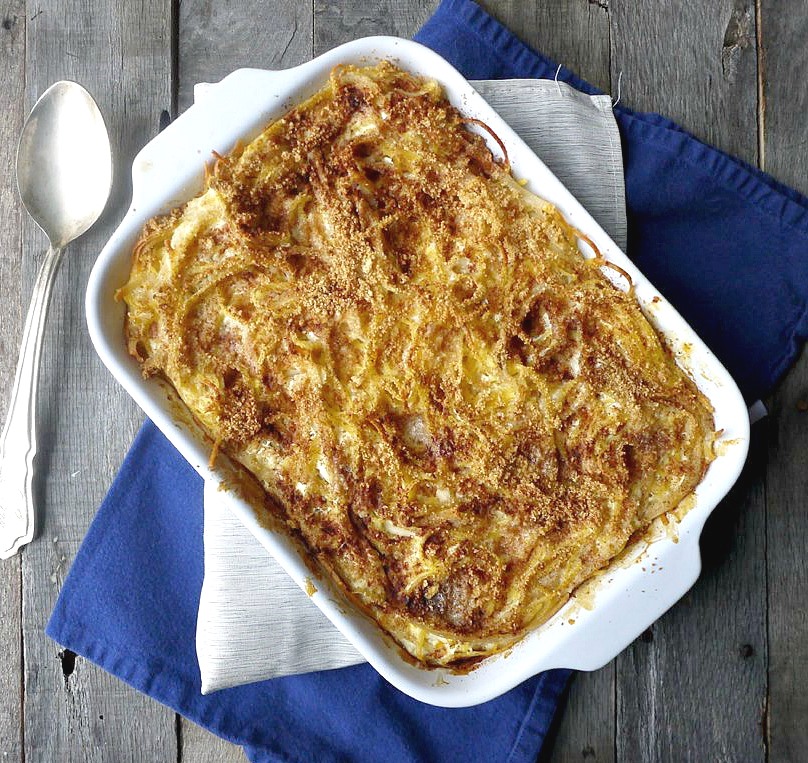 Dreidel, dreidel, dreidel, I made you out of kugel….I mean, clay. Wouldn't it be awesome if dreidels were made out of kugel, though? Kind of like gelt – coins made out of chocolate. I may not be a very good Jew (I quit Sunday School when I was 6 years old to be a "dancer"), but I will always appreciate that Jewish holidays revolve around food: latkes, kugel, matzo, bagels. These are the things meant to be celebrated.
My family doesn't really celebrate Hanukkah anymore, but, as a kid, I remember visiting my grandparents in Florida, lighting the candles and partaking in the oh-so-Jewish tradition of eating Chinese food on Christmas Day. Those were the days.
When I told my mom I wanted to feature family recipes on my blog, she sent me my Grandma's Noodle Kugel recipe. I don't actually remember my grandma ever making me her kugel. All I remember is her feeding me buttered matzo to my little heart's content – happy food memories – but my mom has made my grandma's kugel and I know it's family comfort food perfection. All savory and sweet and creamy and crunchy. It's actually kind of a weird dish – I mean cheese, noodles, graham crackers and cinnamon? That shouldn't taste good. But it does….