When Cassie Brewer reached out to me and asked if she could write a guest post for my blog, I was super impressed by her go get 'em attitude and the timing couldn't have been better as I was about to go on a little baby-focused blog hiatus. When she told me she wanted to write about foods you can eat for better skin I nearly jumped for joy as that's a topic I'm REALLY interested in but never seem to have enough time to research.
I've talked a little bit about how dairy affects my body – including making my skin breakout – but I haven't focused as much on the foods that are good for my skin. Cassie's advice couldn't have come at a better time since I've spent the last 9 and a half months without my usual skincare regime due to pregnancy and I plan to spend the next few months sans wrinkle and acne creams while breastfeeding. To keep my skin clear and fresh I definitely need to re-up my focus on what I'm putting in my body and how it's affecting my face. Thanks for the advice Cassie!
Best Foods For Beautiful Skin
By Cassie Brewer
Using quality skincare products on a daily basis is a must, but they should be reinforced by a nutritious diet. There are some foods that go the extra mile to fill your skin with vitamins it needs to look young and beautiful. Here are some top picks.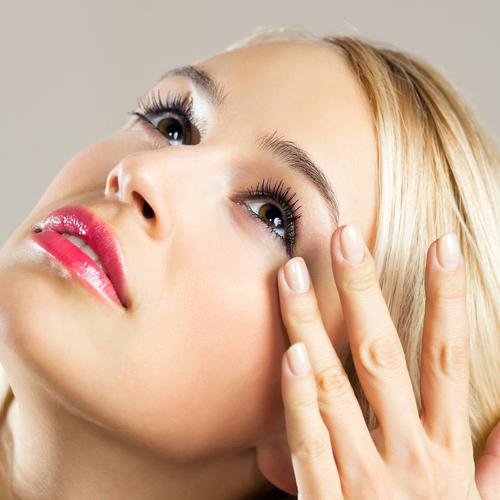 Image Courtesy of Shutterstock
…