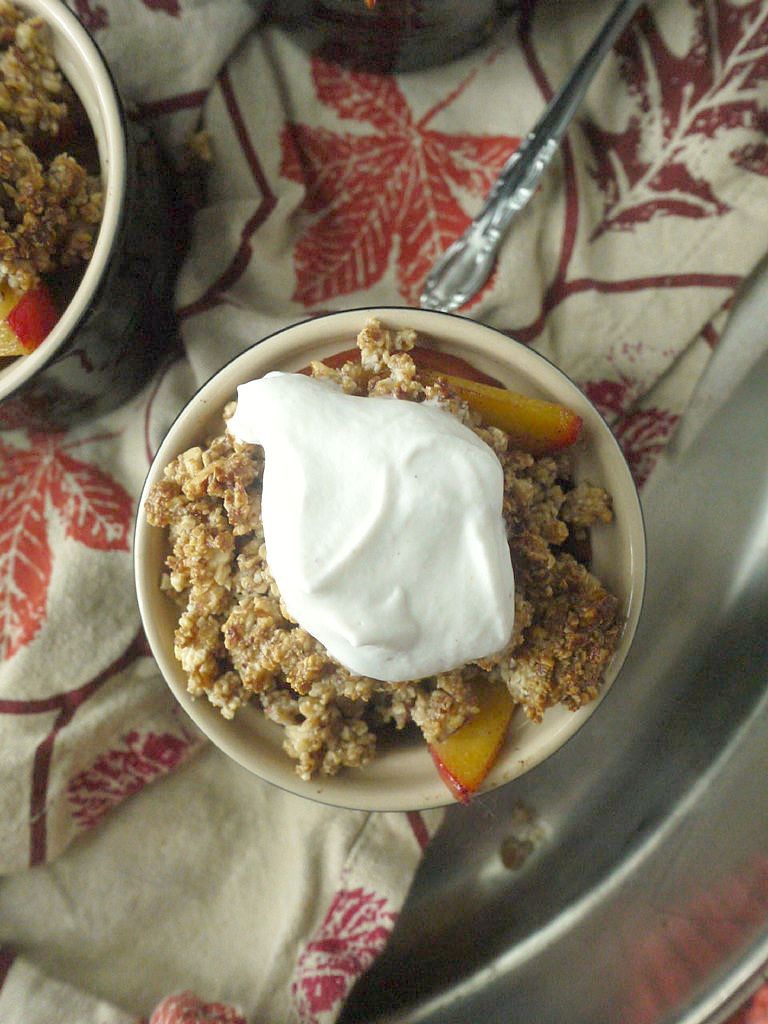 Ever notice how food bloggers have their own poetic license? A pizza is no longer dough covered in sauce and cheese, it's basically any kind of base you can put on a pizza stone (or a baking dish or a skillet or a fill in the blank…) topped with anything. Cheese? Not necessary. Sauce? Only if you want it. Dough? Could be made from oats and almonds, cauliflower, even broccoli.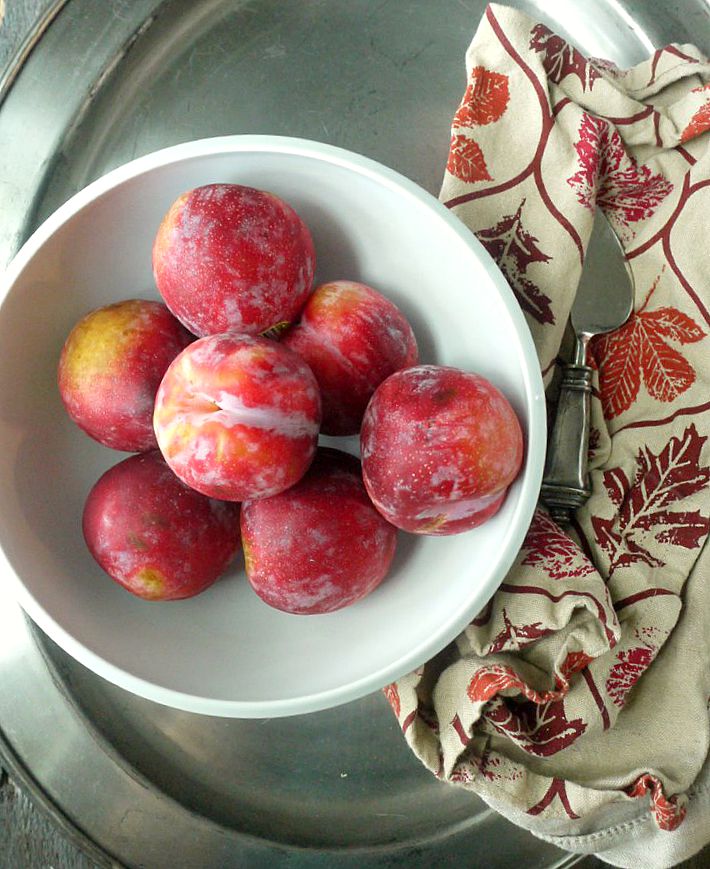 Well, I was about to break out said poetic license today and throw around the word "cobbler" when I had no intentions of making a true cobbler. There were gonna be no biscuits of any kind, just a crispy, crumbly topping suitable for my Paleo and gluten-free friends. And, you know what? It felt wrong. How could I call something a cobbler when it was actually a crisp…or a crumble…or a crisp. (We'll get to that). Does adding the word "Paleo" or "gluten-free" or "healthy" give us food bloggers license to rename and redefine a whole genre of food?
Are we renegades or visionaries?
On that issue, I'm torn. My lawyer-side which believes that a society needs rules not to collapse into chaos wants a pizza to be a pizza and a cobbler to be a cobbler (unless I'm craving this). But my creative food blogger side wants to explore any and every combination of tasty deliciousness that springs to the minds of myself and my food-loving friends without regard for names or definitions. Who needs words when you're busy chewing?…