By healthyrecipeecstasy Leave a Comment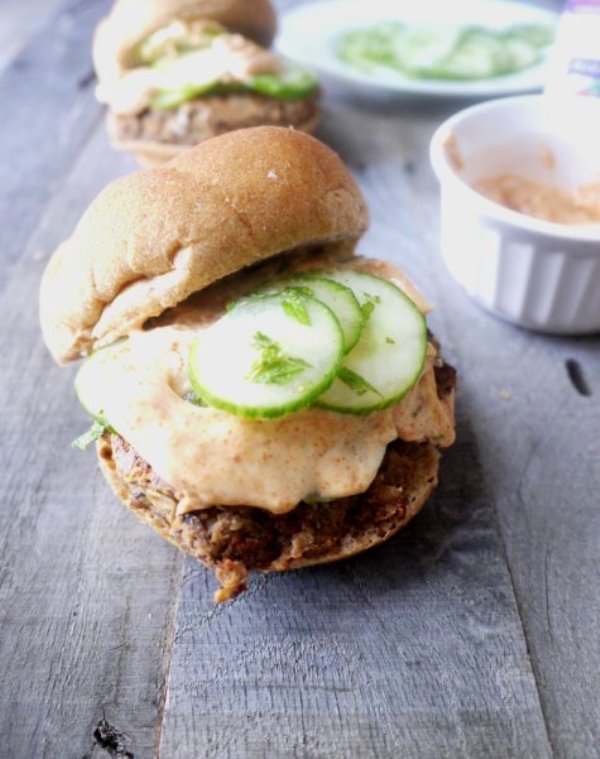 Today is a special day. No, it's not my birthday. It's….wait for it….National Cheeseburger Day!! It's also the first day I've made a recipe for some minor food-related holiday to which most of America is happily oblivious. I used to be one of those happily oblivious Americans whose food holiday concerns pertained solely to Thanksgiving and Cinco de Mayo but I've evolved into a food blogger who now feels bereft when I'm the only one not celebrating Taco Tuesday with a related, well-planned out recipe. 
When I first started blogging, even my Thanksgiving recipes came after the holidays. I hadn't yet got the memo that, as a food blogger, you're supposed to plan your recipes 3-6 months in advance to make sure you hit every little holiday and season-related milestone out there. As a newbie, I was just trying to keep my head above water and get my 2-3 recipes out a week.
Now, more than two years later, I've reached a certain level of routine and organization that allows me slightly more preparation. Am I still finalizing blogs and recipes the day before posting? You betcha. But do I now have an Excel spreadsheet to help me plan my posts at least a month in advance? Yes, I do. Of course, life gets in the way. Some recipes don't work out. Others come out of nowhere and just have to be shared. And still others languish for months on the bench until they get tagged in to play. See what I did there? Football reference? Because it's football season and there are tailgates and we're talking burgers.…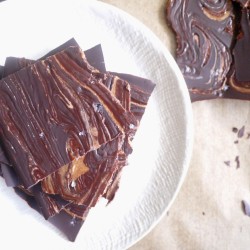 I recently discovered bark. Yeah, yeah, I know. I'm behind the times. Like usual. But that's part of my charm, right? Riiighhtt??? But, now that I've made and eaten bark, I can't believe I spent a good portion of my 32 years (yeah that's my age) NOT making and eating bark. I mean, it's basically…