By healthyrecipeecstasy 2 Comments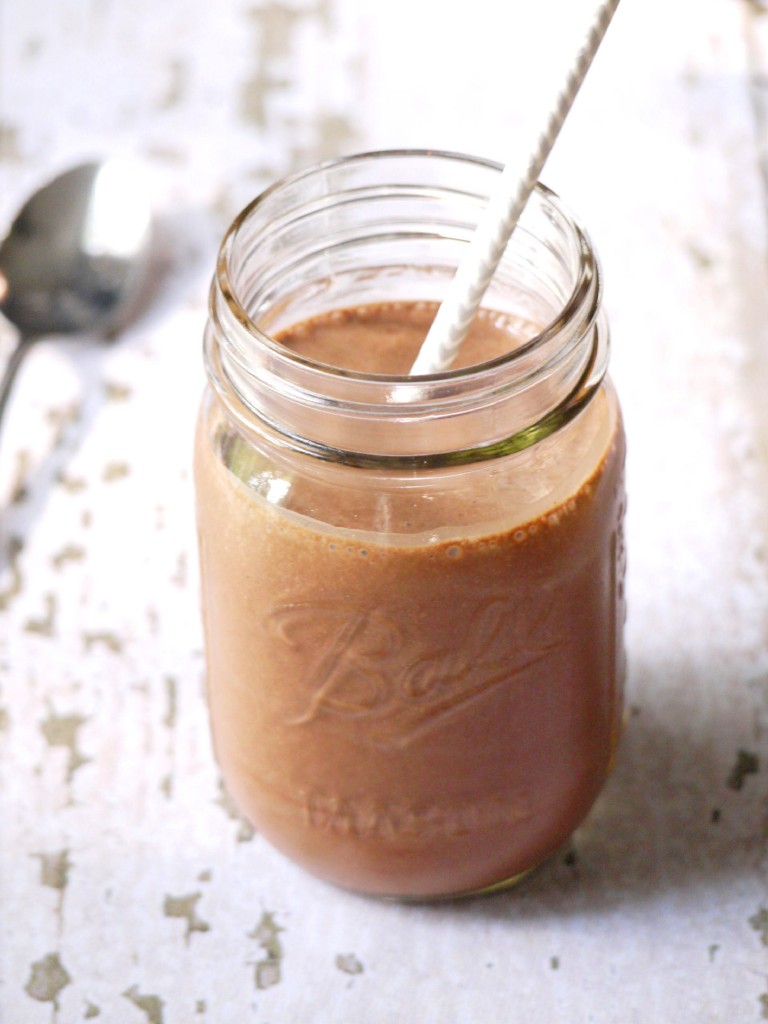 Hi, my name's Michelle, and I'm obsessed with cute paper straws. Seriously, ever since I got these paper straws in the mail, I want to make nothing but smoothies and milkshakes and summer drinks. If it can't be slurped, it doesn't belong in my kitchen.
Now, I know what you're thinking. It's summertime, and everyone and their mother is obsessing over beat-the-heat drinks served up in glass mason jars with cute paper straws. It's so in it's practically out. But my obsession has nothing to do with the fact that it's (a) summertime or (b) mason jars and straws are front and center on Pinterest. I mean, they're cute and all but I'd rather eat my calories than sip them. Food over liquid…almost…always.
Nope, it has to do with the fact that I finally, finally, FINALLY learned how to photograph drinks.
…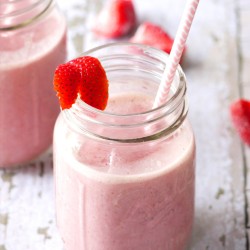 When my neighbor, Lesley, asked me if I had any use for the two gallons of frozen strawberries currently languishing in her freezer, I jumped at the offer. (Have I mentioned how awesome she is?) Not that I had anything particular in mind, but just because I have me a small frozen fruit addiction. Mostly,…