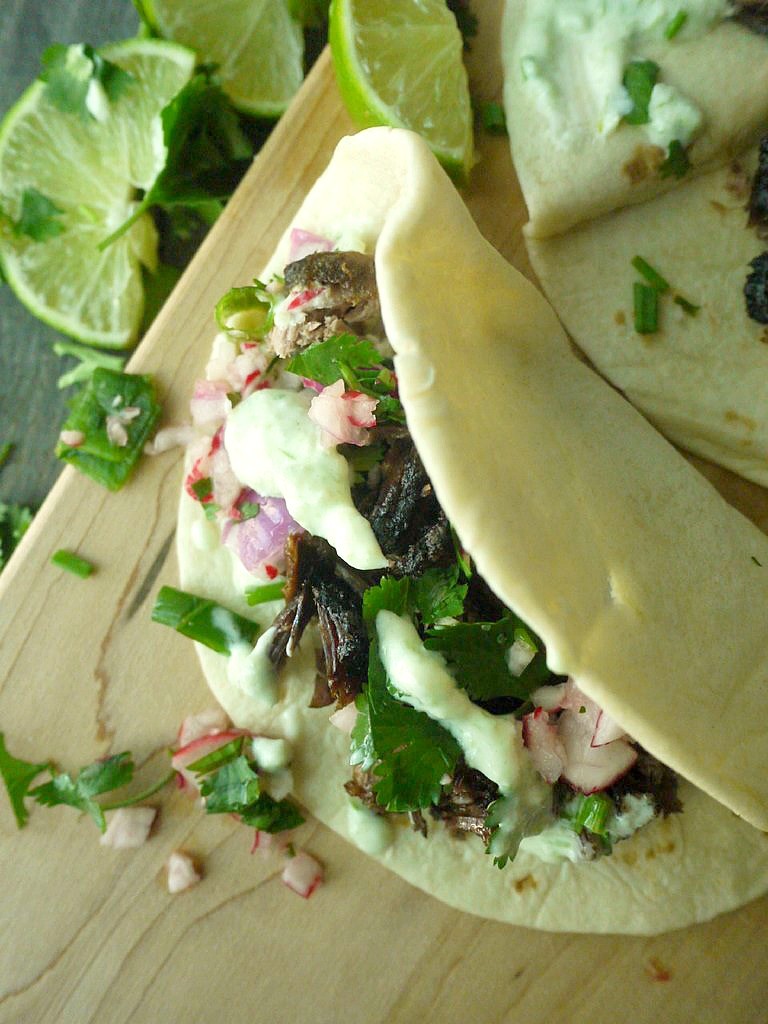 As much as I want to continue complaining about my sleep deprivation and regal you with the details of my first cup of coffee in over 10 years, I thought you all deserve a much-needed break from my seemingly constant bitching and moaning (and the crowd cheers!!).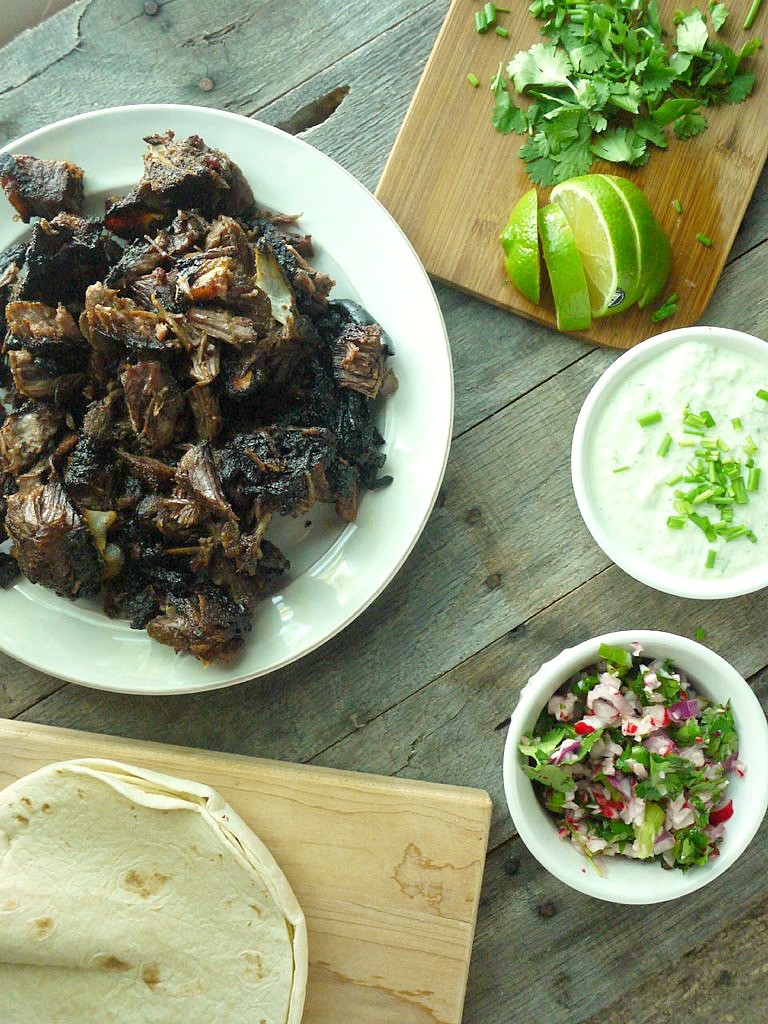 Instead, let's talk about something positive. Let's talk about the fact that while I was on maternity leave, I decided against the better judgment of my entire household, that I should spend a week perfecting a taco recipe to enter into a local recipe contest. You can imagine how that went down:
Me: Should I enter this recipe contest?
Hubby: Umm, you just had a baby a few weeks ago. How about a big hell no to that idea.
Me: But it will probably be the only recipe I make alllllll month and I have a reallllllly good idea.
Hubby: See prior statement; i.e., hell no.
Me: Don't you even want to know my idea?
Hubby: Not really. Get some sleep.
Me: Beer-Braised Lamb Tacos with Radish Salsa and Chive Tzatziki.
Hubby: Did you say beer?
Flash forward to a few days later where hubby was practically licking his plate clean and proclaiming this the best recipe I made in a long time. I was all, I know, right??? That's why I just HAVE to enter this contest!!!
Well, of course, I sent my recipe off, and, then, promptly forgot all about the contest and returned to my mommy haze. You can imagine my surprise when, a month later, the contest peeps are all, YOU WON THESE ARE THE BEST TACOS EVER, and I'm all, I know, right?? Or something less obnoxious….