By healthyrecipeecstasy 4 Comments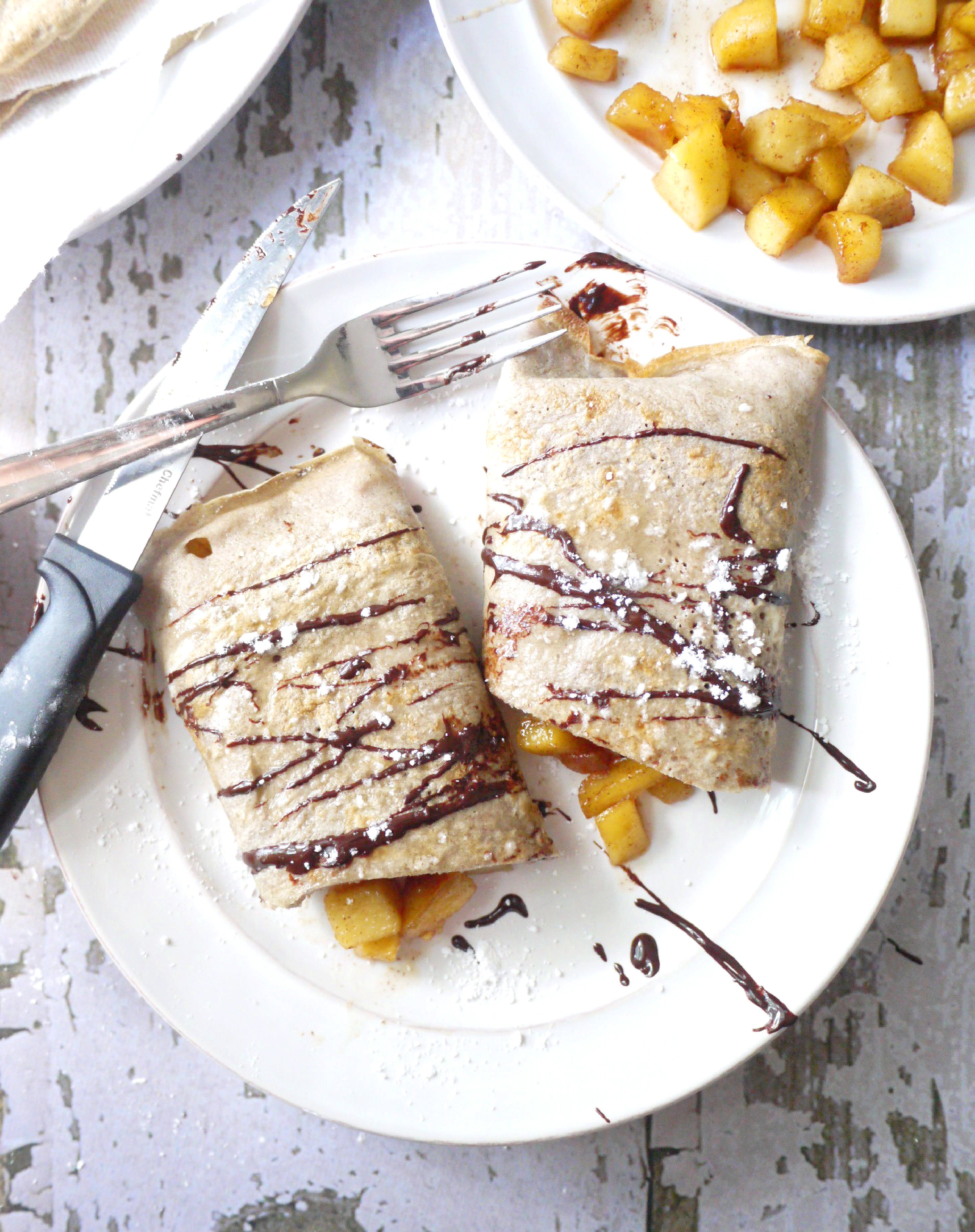 I know. That's a long blog title. But, originally, it was ridiculously longer (Mexican Dessert Crepes with Cinnamon-Sugar Caramelized Apples, Caramel Sauce and Mexican Chocolate Drizzle. You're welcome for that not happening.) And, in my defense, there's a lot going on today. Aside from today being, you know, Labor Day, I'm celebrating the start of September with a dinner party. A virtual dinner party, that is.
That's right, a few of my blogger friends and I have joined forces for a virtual Mexican-themed, gluten-free dinner party. See? Lots happening. And, it's ALL GOOD.
I'm bringing dessert. And it rocks. It rocks so much I considered giving it the world's longest recipe name. It rocks so much it needs to be shared with friends. It rocks so much I'm kinda glad the dinner party is virtual so I can eat it all myself. Shhh……
I've had this legendary idea rolling around in my head for a while now. Wait for it….guacamole cones (insert jazz hands and high fives). Instead of a waffle cone, you have a tortilla cone. Instead of ice cream, you have guacamole. Brilliant, right? But, then, I thought, do I really want an entire cone filled…