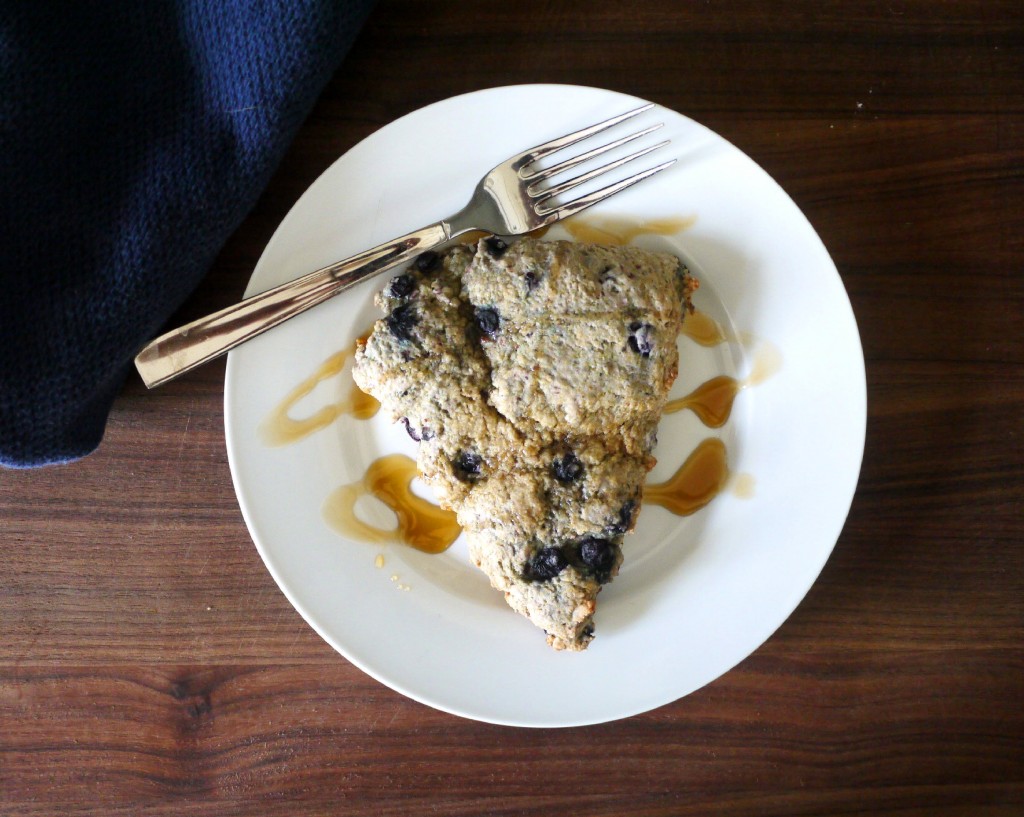 I've recently taken an interest in baking. And, if you know anything about my baking abilities, you know that baking, for me, does not come without its challenges. Here's the thing. I'm not patient, I'm not precise, and, despite hours spent making lists and planning, I am never quite as organized as I need to be. Oh, and I for sure am not a morning person (I always feel like bakers are morning people). This spells disaster for baking. Dough supposed to sit for an hour? I get bored of waiting after 25 minutes. Dough supposed to be exactly 3/4 of an inch thick? Half my dough is 1/2 of an inch thick and the other half is 2 inches thick. Butter supposed to be room temperature? I forget to take it out of the fridge in advance. Butter supposed to be cold? I forget to put it in the freezer.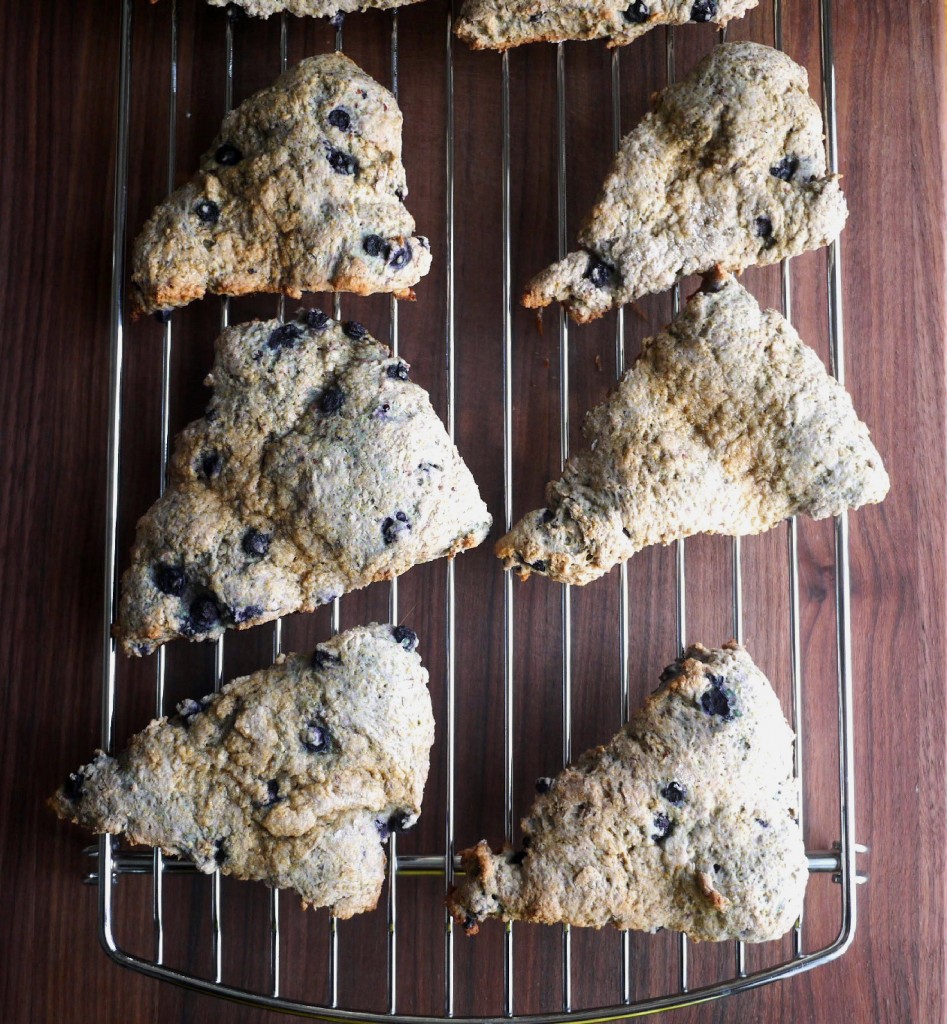 With that said, I have had some pretty great baking successes. From the microwave butter cake I routinely made as a kid to the three layer almond toffee cake that I once made for a birthday party (impressive, right?), I can turn out some sweets if I put my mind to it. It helps that I'm pretty decent at following directions (if I can be bothered to read them all the way through before starting…). But, my baking experience is pretty light, and I decided that needs to change. What kind of food blogger would I be if I have no clue how to make pie crust from scratch? So, last week, I decided to put my mind to making a great healthy scone. Why scones? No clue. I've made it clear time and time again that I'm a savory, salty person who won't kick a baked good out of bed but who would never be overly tempted by a plate of sugary sweet pastry. Your guess is as good as mine as to why I woke up one day determined to make scones (woke up before 8 am, I must add).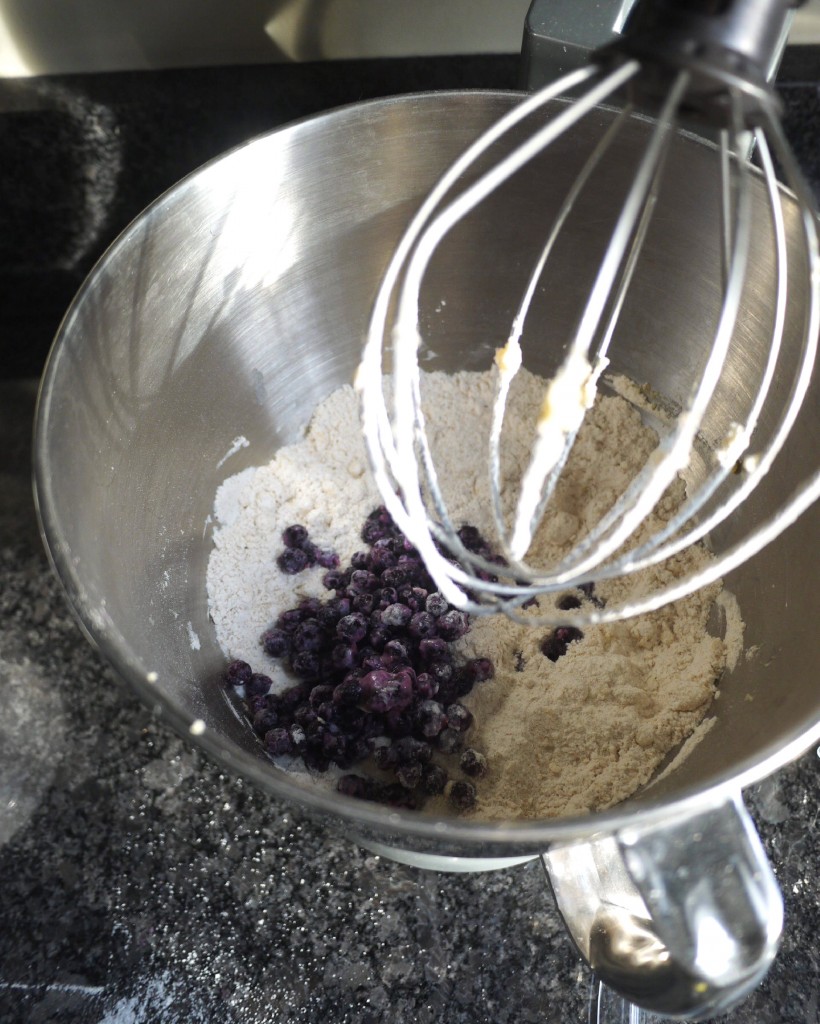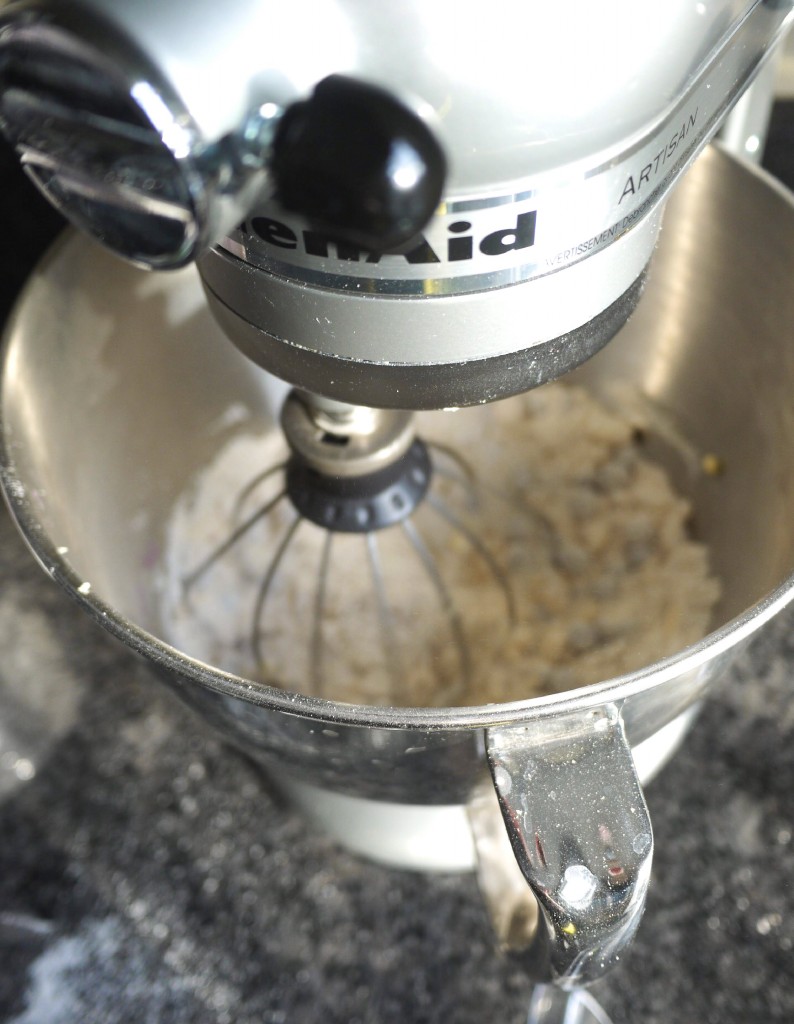 I decided that before I could HRx a scone, I really needed to get down and dirty with a regular scone recipe. So, I went to the master – Ina Garten. I made sure my butter was cold, I stirred gently, and I tried my best to roll my dough evenly (though I wasn't quite successful there). The verdict? Pretty darn good scones. I thought they could have used a bit more flavor, but they were fluffy and soft and crispy and crumbly all in one little baked good. Thanks Ina! After that success, I decided to move on from the full-fat, cream-filled scone to the real challenge: a vegan, dairy-free scone (yes, after one attempt, I deemed myself a master scone maker – hence the impatience). I quickly found a recipe on veganbaking.net and followed the important parts, making a few adjustments along the way. The verdict? Ehhhhh. Not bad, not great. With vegan (or gluten-free baking), it's rarely going to match the real thing. Nothing tastes quite the same as real cream and butter. However, with the right tools and the right recipe, you can get pretty close.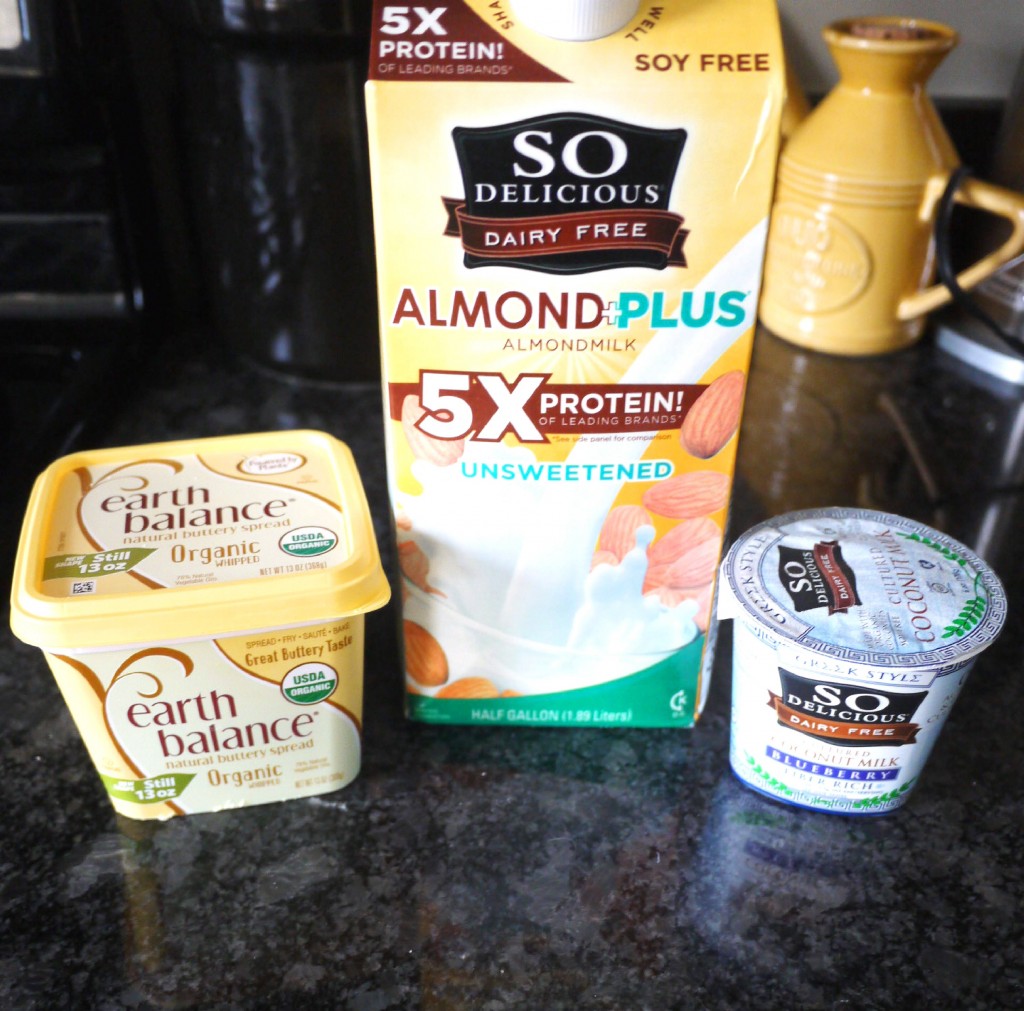 These scones, I would say, are close in terms of flavor – they weren't any worse off than the Ina Garten scones. The texture, however, is the real issue – that's why people go to pastry school. Texture is key to a good pastry, and it's not the kind of skill that you can just fall into. It takes practice. The vegan scones are much more dense than regular scones – no fluffy crispy crumbles. Don't get me wrong, I'm not tossing them in the garbage. They will get eaten. But the texture needs work.
So, why am I sharing this recipe, you ask? Why am I not making batch after batch of healthy scones until I find just the right mixture of ingredients and then posting the perfect recipe? Well, for one thing, I don't have that kind of time. And for another thing, I scoured the internet for vegan scone recipes and they all looked about the same. I'm not convinced there is a better recipe out there. Now, I did use part whole-wheat flour, and I think that contributed to the density issue. I also did not use vegan stick butter (I used vegan butter from a tub) nor did I freeze it beforehand. Those are the little nitpicky baking things that may make a difference next time around. How much of a difference, I don't know.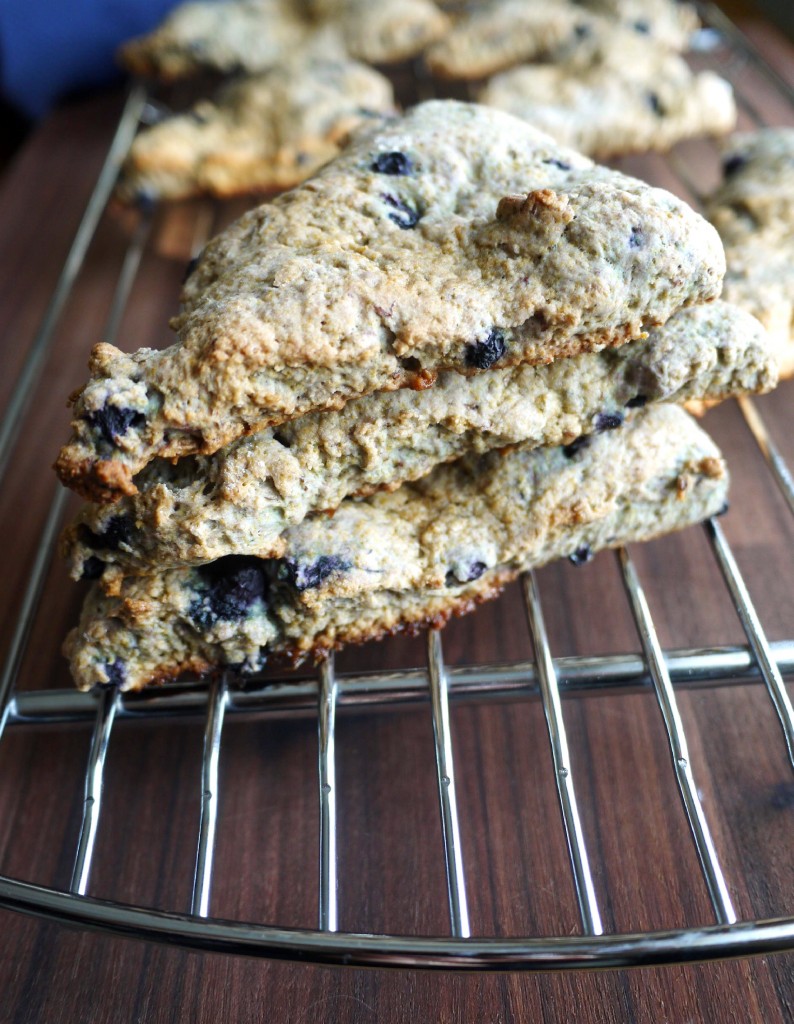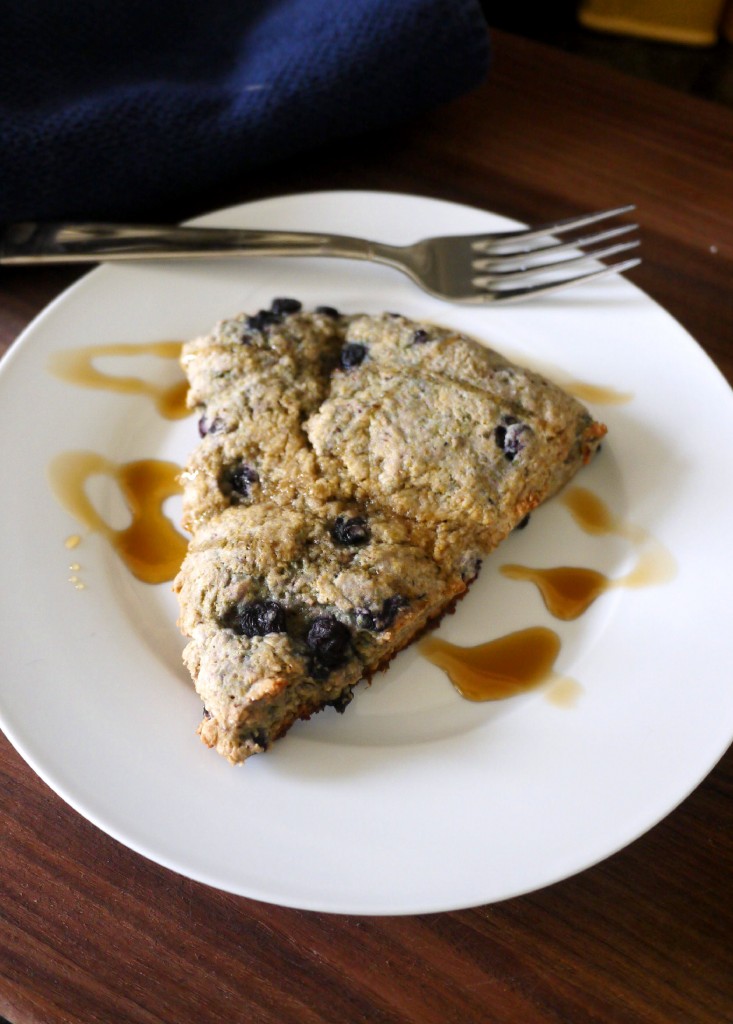 That's why I need your help. If you have or know someone who has a great vegan scone recipe or a gluten-free scone recipe, please let me know! Leave me a comment, shoot me an email, write me on Facebook/Twitter. Send it through pigeon carrier, telepathy, whatever is your preferred mode of communication. Or, feel free to show up at my door with a big batch of fluffy scones for me to try.  I won't call the cops – promise. 🙂

Vegan Blueberry Scones with Maple Drizzle
Author:
Healthy Recipe Ecstasy (Adapted from VeganBaking.net)
Recipe type:
Breakfast Pastry
Ingredients
¼ cup non-dairy milk
1 teaspoon apple cider vinegar
1 tablespoon golden flax meal
1 ½ cups all-purpose flour, plus 1 tablespoon (divided)
½ cup whole wheat flour
⅓ cup sugar
¾ teaspoon salt
½ teaspoon baking powder
½ teaspoon baking soda
½ cup vegan butter (use the stick, not the tub)
¾ cup frozen wild blueberries
½ cup non-dairy blueberry yogurt
1 teaspoon vanilla extract
2 teaspoons maple syrup for drizzling, plus more for serving
Instructions
Preheat your oven to 400F. In a small bowl whisk together the non-dairy milk, apple cider vinegar and flax meal. Set aside for about 10 minutes so the non-dairy milk curdles.
In a medium mixing bowl or stand of an electric mixer, mix the 1 and ½ cups flour, whole wheat flour, sugar, salt, baking powder and baking soda.
Place the vegan butter on a cutting board and cut it into about ½ inch size cubes. Using your hands, a fork, or an electric mixer on its lowest setting, gently cut the vegan butter into the flour mixture until it resembles coarse pea-sized crumbs. Take extra caution that you don't over mix.
Rinse and drain the blueberries. In a small bowl, mix the blueberries with the one tablespoon flour. Stir the blueberries into the flour mixture.
In a small bowl, whisk together the non-dairy yogurt and the now curdled non-dairy milk mixture. Add one teaspoon vanilla extract.
Using a spoon, stir the yogurt-milk mixture into the flour mixture until large dough clumps form. Use your hands to press the dough against the bowl into a ball. The dough will be sticky in places and there may not seem to be enough liquid at first, but as you press, the dough will come together.
Place your ball of dough on a lightly floured surface and pat into a 7 to 8 inch disc about one inch thick. Use a knife coated with flour to cut the dough crosswise into 8 triangles and place on a cookie sheet lined with parchment paper about one inch apart.
Drizzle the scones with maple syrup. Bake until golden, about 15 to 17 minutes. Cool for 5 minutes and serve warm or at room temperature with additional maple syrup if desired.
NOTE: Store in an airtight container at room temperature for up to 4 days. To serve the leftovers, broil on low for a few minutes to warm.