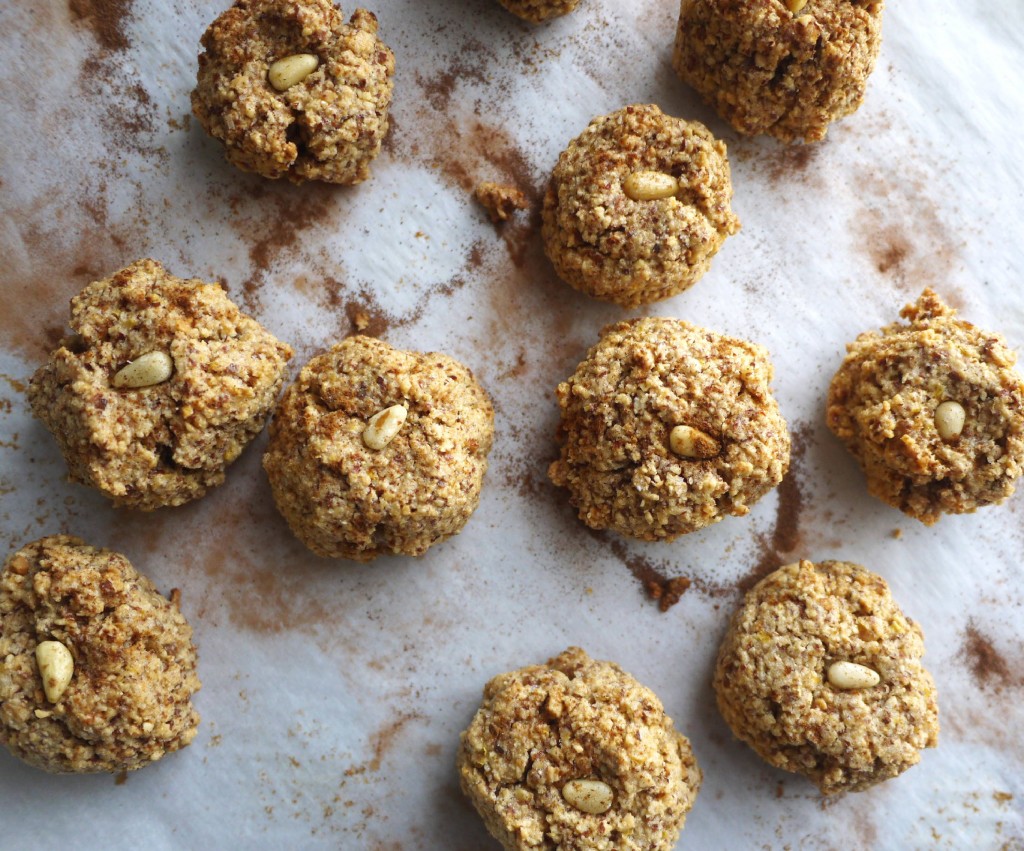 I love getting packages. When I hear the doorbell ring during the day, I jump for joy in hopes of it being the mail lady or the UPS man – then, I immediately regret not changing out of my ratty pajamas despite the fact that it's 3:30 in the afternoon. My penchant for online shopping ensures this sort of excitement/embarrassment happens at least once a week. I'm not saying that I'm willy nilly buying clothes and shoes online – I wish! I'm talking about the essentials like beauty products and kitchen tools and presents (for other people). All the things that most people go to the store for, I buy online. Amazon.com, I heart you.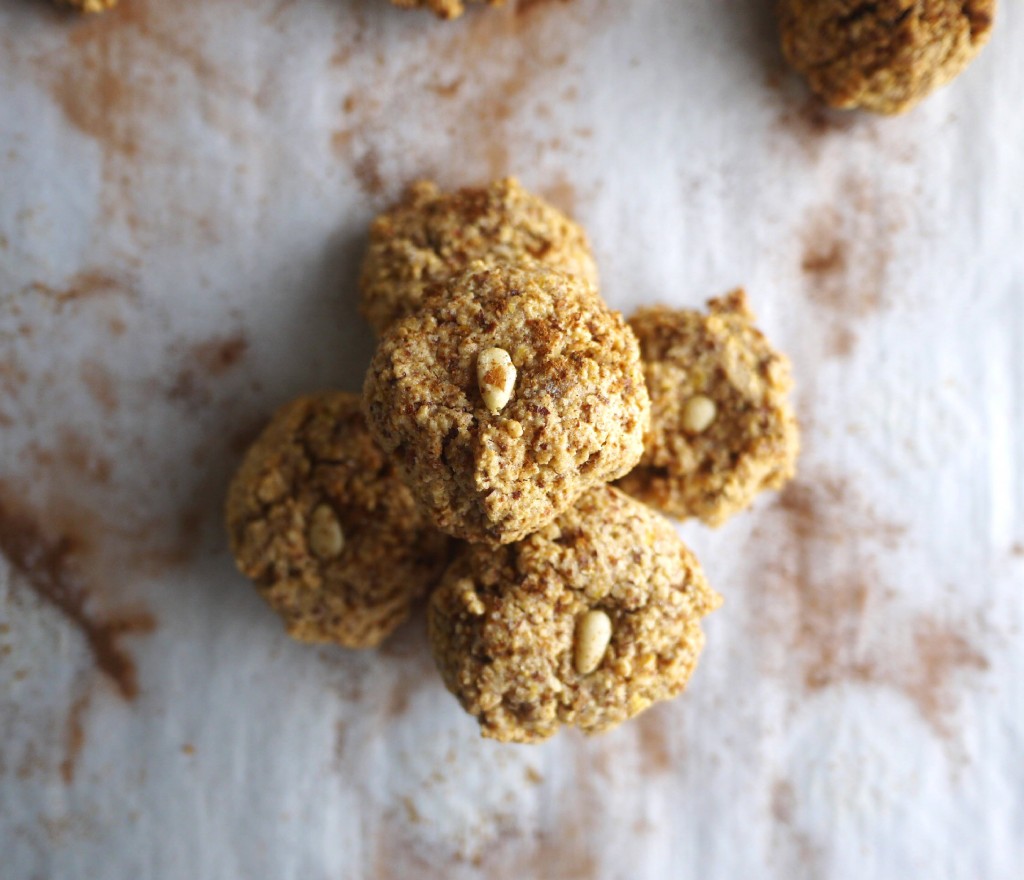 If getting an expected package wasn't exciting enough, getting an UN-expected package invokes a 13-year-old girl sort of excitement – hehehe, who could this be from? There was a lot of that before and after the wedding. But five months out from our day of matrimony, the presents have all but ceased. That's why, when I got an unexpected package the other day, I was beyond excited and curious. And, once I ripped open the packaging (more like a 3-year-old than a 13-year-old there), I nearly passed out. Yes, I was that ecstatic. It was Cooking Light's Global Kitchen cookbook featuring 150 recipes for the greatest culinary hits from around the world. Not only do the recipes look knock-your-socks off amazing but Cooking Light sent me an extra copy for one of my lucky readers! Yeah for giveaways! I'm even more excited that I get to give one of YOU the joy that goes with that infamous doorbell ring. "A package? For me?" Yes, for you! If you enter and win that is (scroll to the bottom of this post to enter).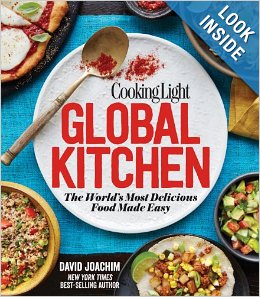 Let me tell you a little bit about this book. It was written by New York Times best-selling author, David Joachim, and includes delicious and healthy dishes pulled from all corners of the world. Think fresh spring rolls, empanadas, moussaka, as well as techniques and ingredient tips from renowned chefs. They've got Indian, Asian, African, Greek, Italian, Mexican – basically anything and everything that Alasdair and I could want. Lamb rogan josh for him, classic lasagna for me. I could literally cook my way through this entire book from start to finish. In fact, I've already started with these flourless almond cookies known as Almendrados in Spain. Cookies with no flour and no dairy not because someone is trying to make them healthier, just because that's what they are – how could I resist?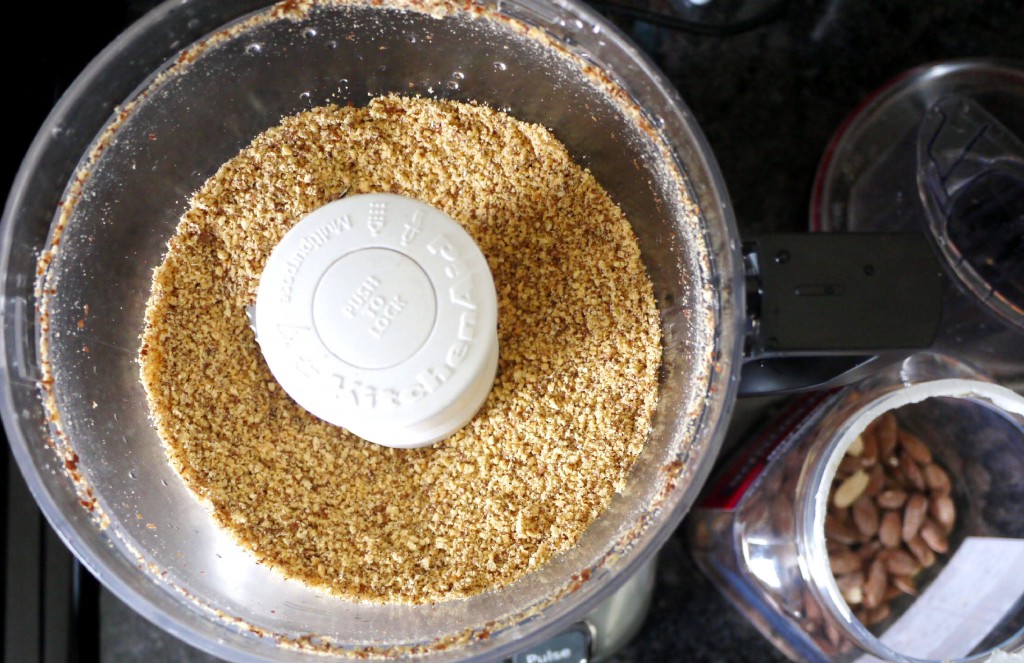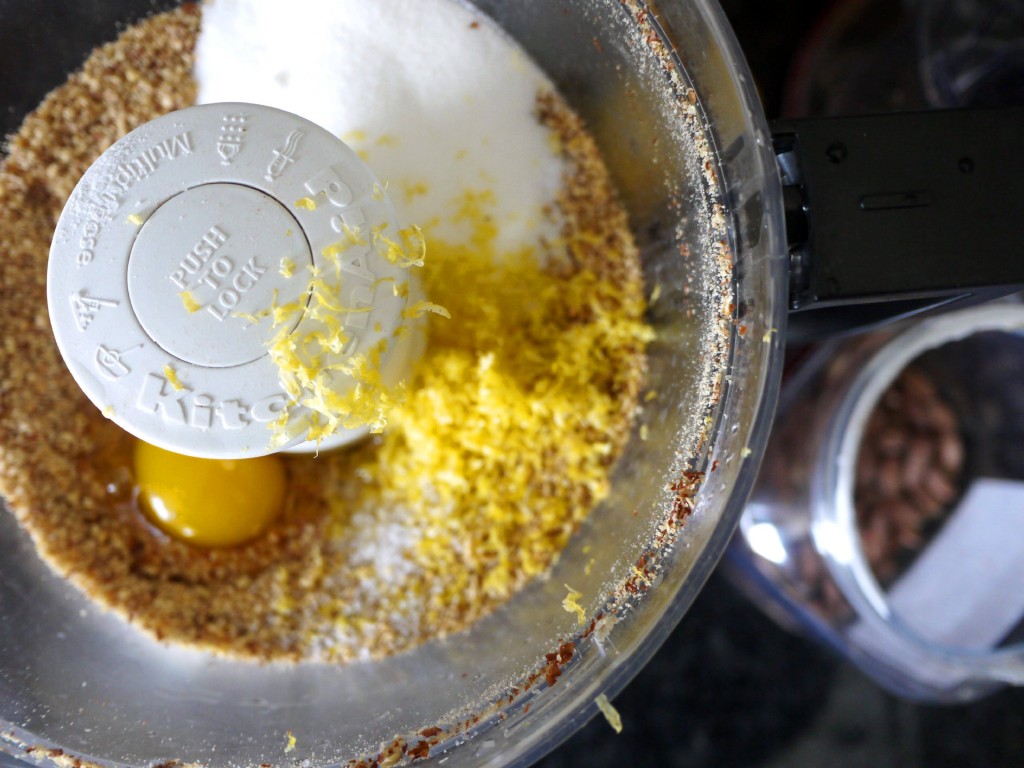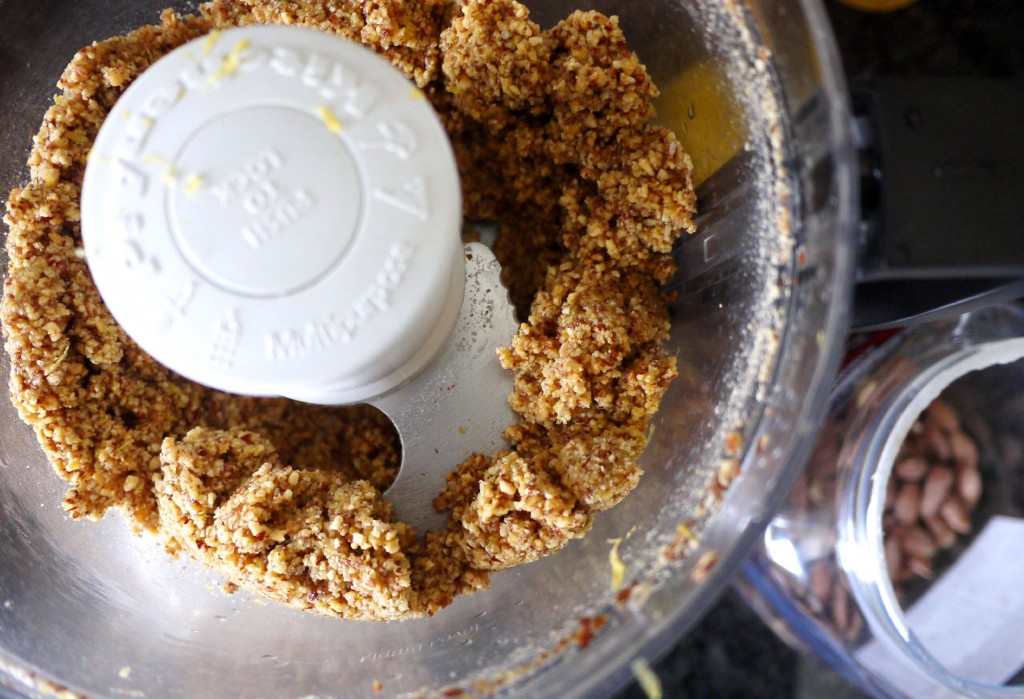 If you're wondering why my almond garnish looks a little small it's because it's not an almond, it's a pine nut. That's right. I ran out of almonds and topped my almond cookies with pine nuts. And, you know what? It worked. Oh and let me give you this one important tip – follow the recipe! I know, I know. It's like a "duh" tip. But, I am the master of not following a recipe. Even when I've never made the dish before, even when I know I should, even when it's Cooking Light whose recipes are super tested and ridiculously consistent. I generally only adapt Cooking Light recipes for personal preference because they are so well done. So, why I thought I should ignore Cooking Light's cook time of 16 minutes and cook these babies for 2 additional minutes is beyond me. The cookies seemed a little underdone at 16 minutes but they harden up really fast once out of the oven. Lesson learned. Don't second guess Cooking Light.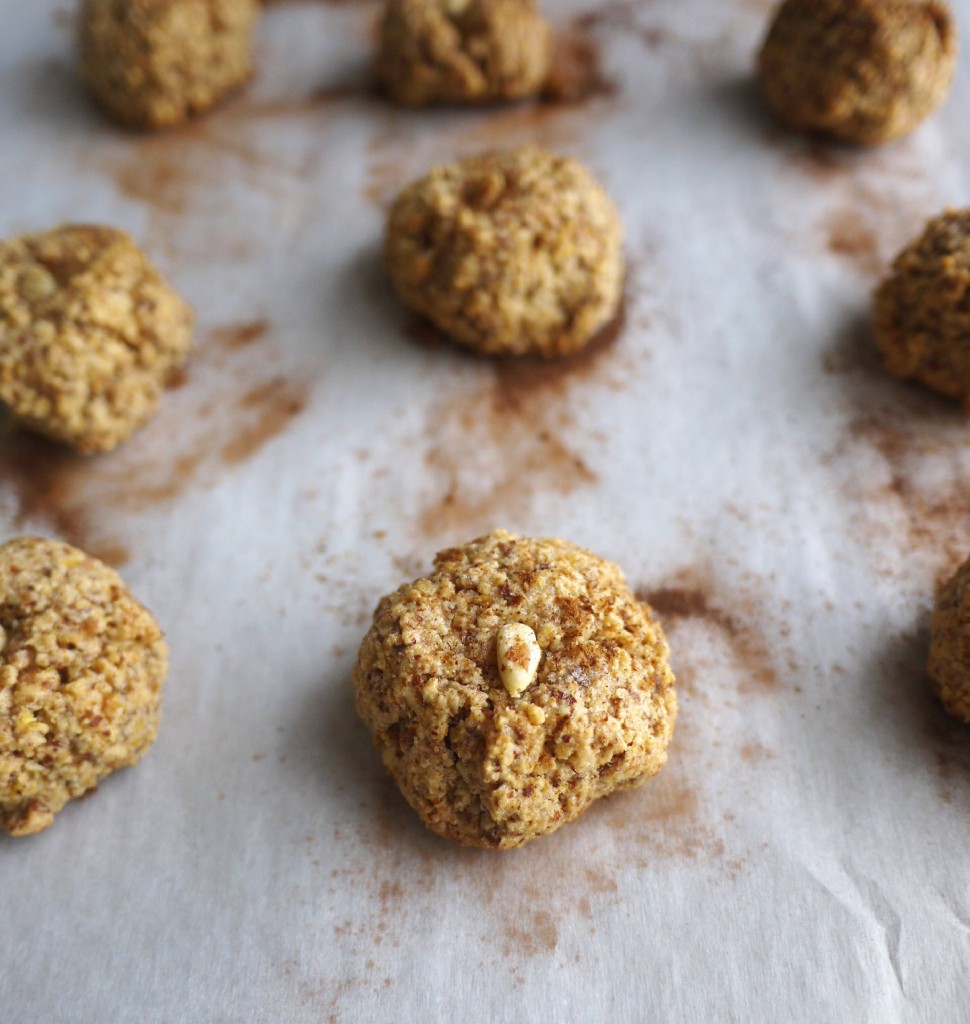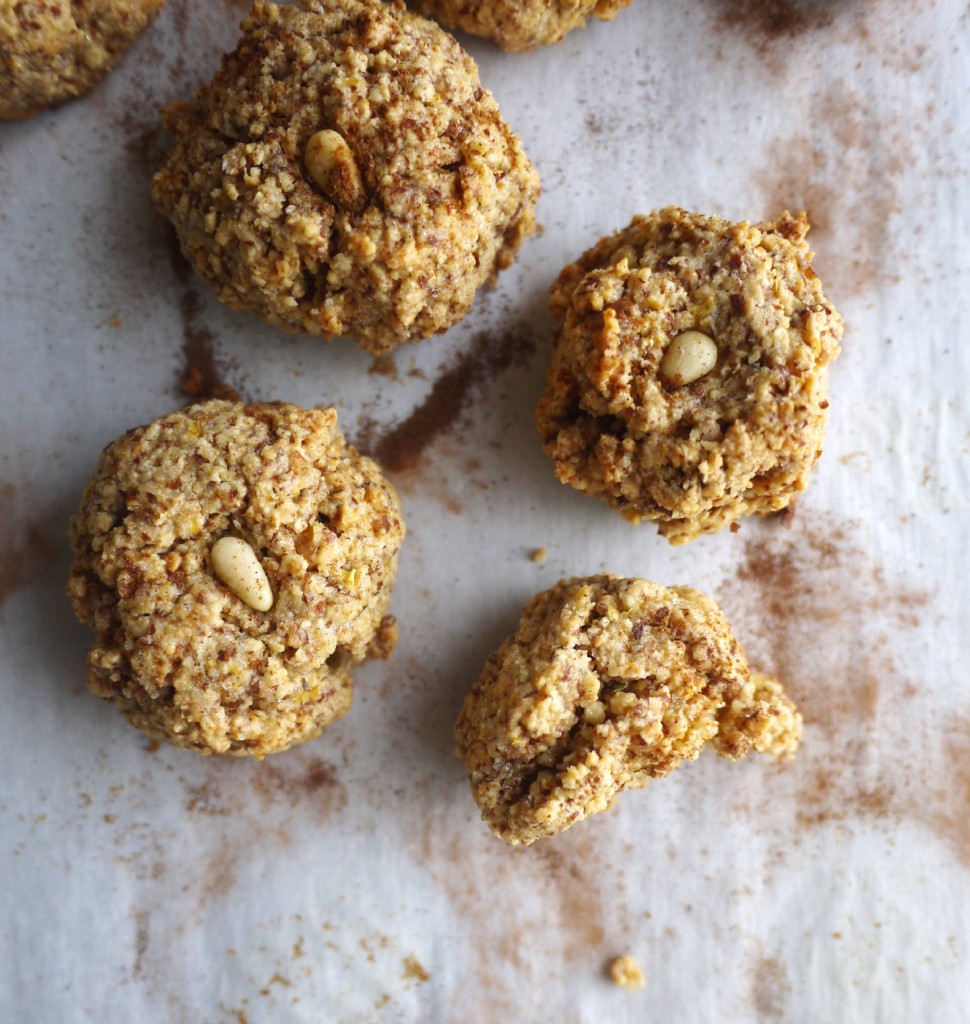 Anyways, back to the giveaway. Here's how you win. Enter your information below and share one of your favorite experiences with global food. The giveaway will end Thursday night at 11:59 p.m., and I will announce the winner on my next Monday morning blog. What are you waiting for?
Good luck!

Flourless Almond Cookies (Almendrados)
Author:
Healthy Recipe Ecstasy (Barely Adapted from Cooking Light)
Ingredients
2 cups whole blanched almonds (I used unblanched dry roasted almonds which are not as smooth but will work in a pinch)
⅓ cup sugar (the recipe calls for ⅔ cup sugar but I halved the amount to make them a little healthier)
4 teaspoons grated lemon rind
Dash of salt
1 large egg
Cooking spray
1 teaspoon ground cinnamon
24 whole blanched almonds (or pine nuts!)
Instructions
Preheat oven to 350 degrees.
Place 2 cups almonds in a food processor; process until finely ground. Add sugar, lemon rind, salt, and egg; pulse 10 times or until dough forms a ball.
Shape dough into 24 balls, about 1 tablespoon each. Place one inch apart on baking sheets coated with cooking spray or parchment paper. Sprinkle evenly with cinnamon.
Gently press one whole almond into the center of each dough ball. Bake at 350 degrees for 16 minutes or until the edges are golden brown. Don't overcook. Cool for 5 minutes on the sheets. Remove from sheets and cool on wire racks.