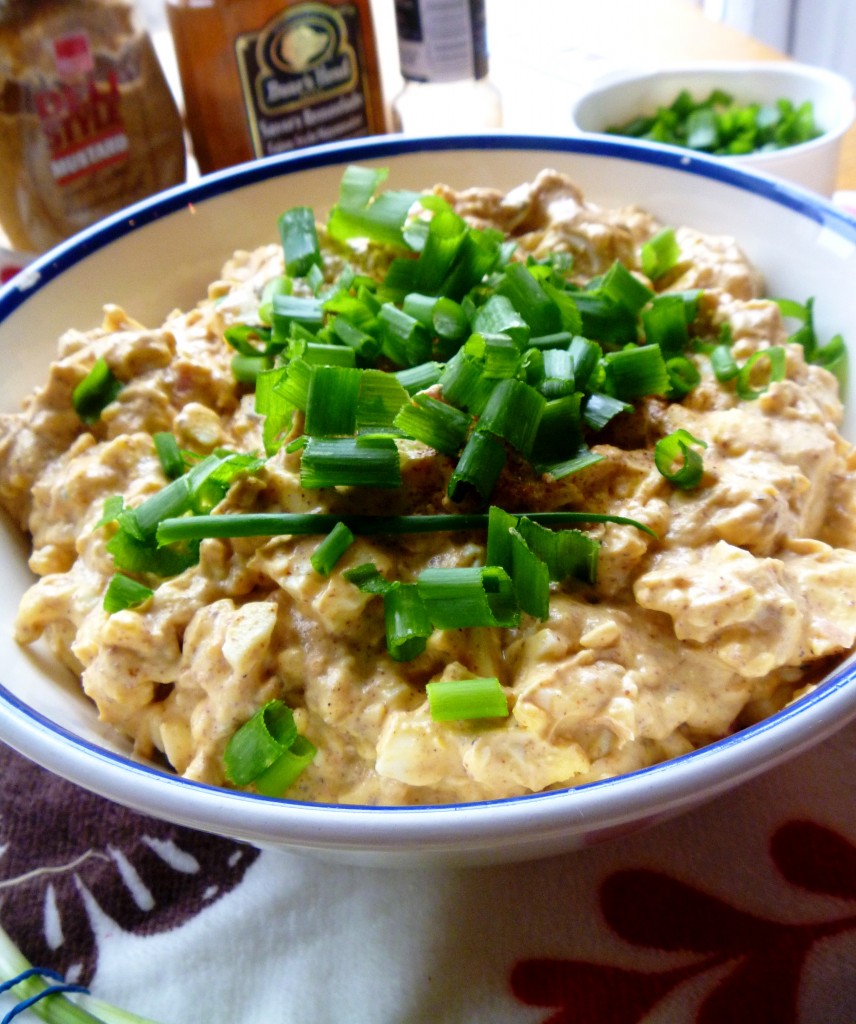 I made this egg salad for a family brunch about a year ago, and my dad thought it was so good he dubbed it "Woody's Egg Salad" after one of the greats, Woody Allen. A very high honor!
I just made the egg salad again for Christmas morning brunch, and I thought it's about time I share it with the world. My secret is Cajun mayonnaise which gives the dish a bit of a kick. This is a super easy recipe that you can make in bulk for New Year's Day brunch if you have guests over. Or you can make a smaller amount and put it on top of cocktail crackers with a bit of smoked salmon for a fun New Year's Eve appetizer. Or you could just eat it with a spoon, which is what I do sometimes…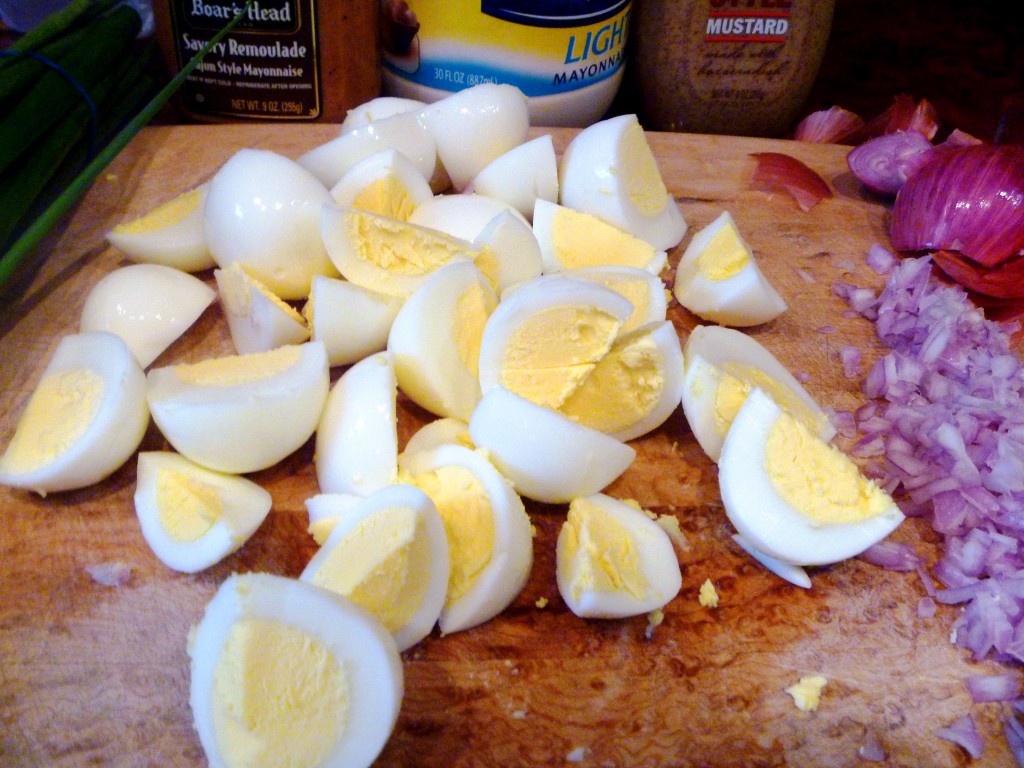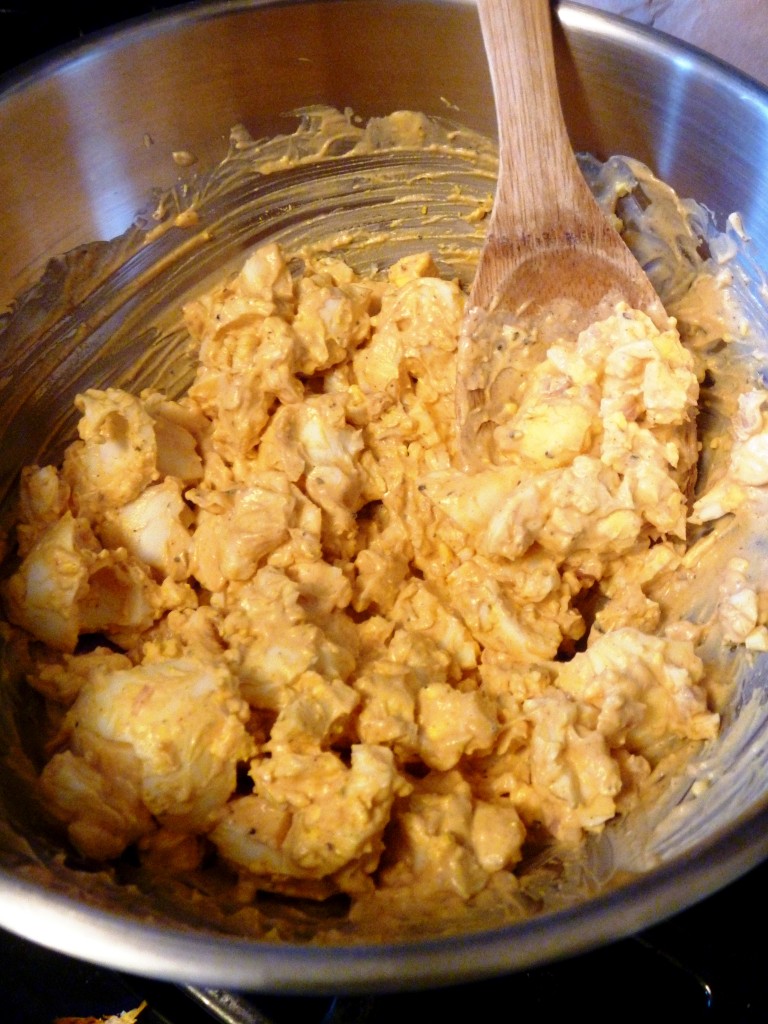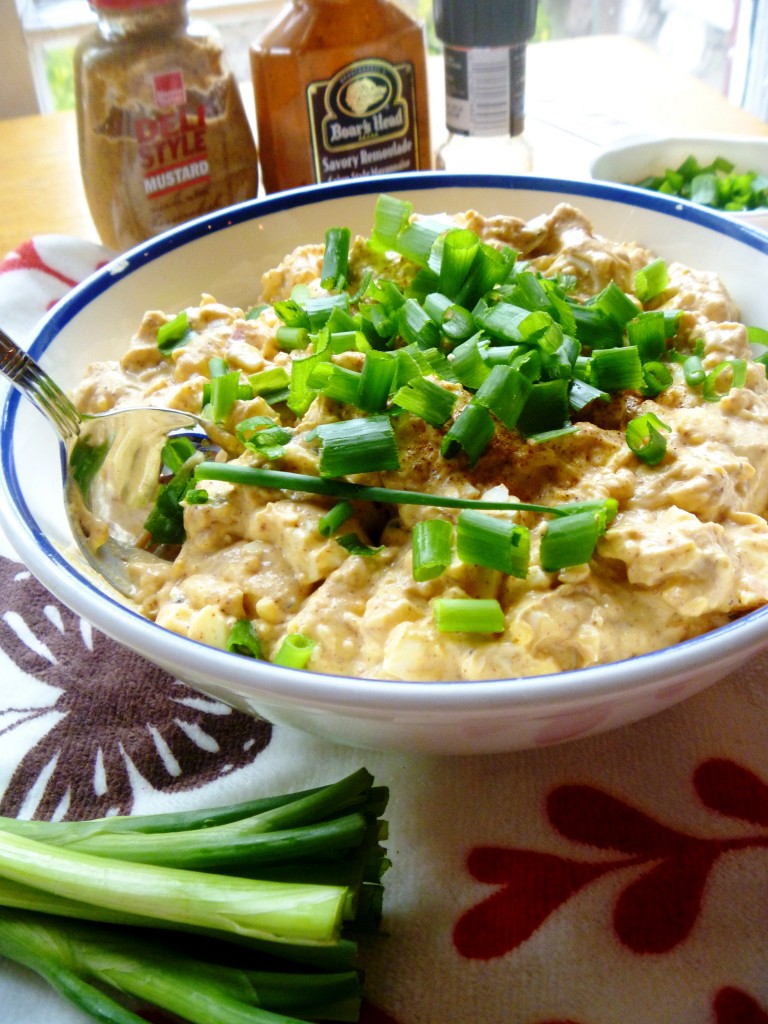 Healthy Recipe Ecstasy? Not only is the egg salad versatile (it's just as good on a sandwich as it is topped with a bit of smoked salmon and arugula), but it's much healthier than the egg salad you would find at your corner deli. Usually, there are gobs of mayonnaise in egg salad, but I cut way back. The Cajun mayonnaise packs more of a punch so you can use less of it, and I swapped low-fat mayonnaise for the usual full-fat mayo used in egg salad. I also upped the amount of Dijon mustard and spices. Instead of hard-boiled eggs drowning in a creamy mayo sauce, the eggs, mayo and mustard are much more well-balanced, and even more delicious in my opinion! I really recommend topping the egg salad with a bit of smoked fish and arugula for a gluten-free, dairy-free brunch. The smokiness is a great complement to the creamy salad!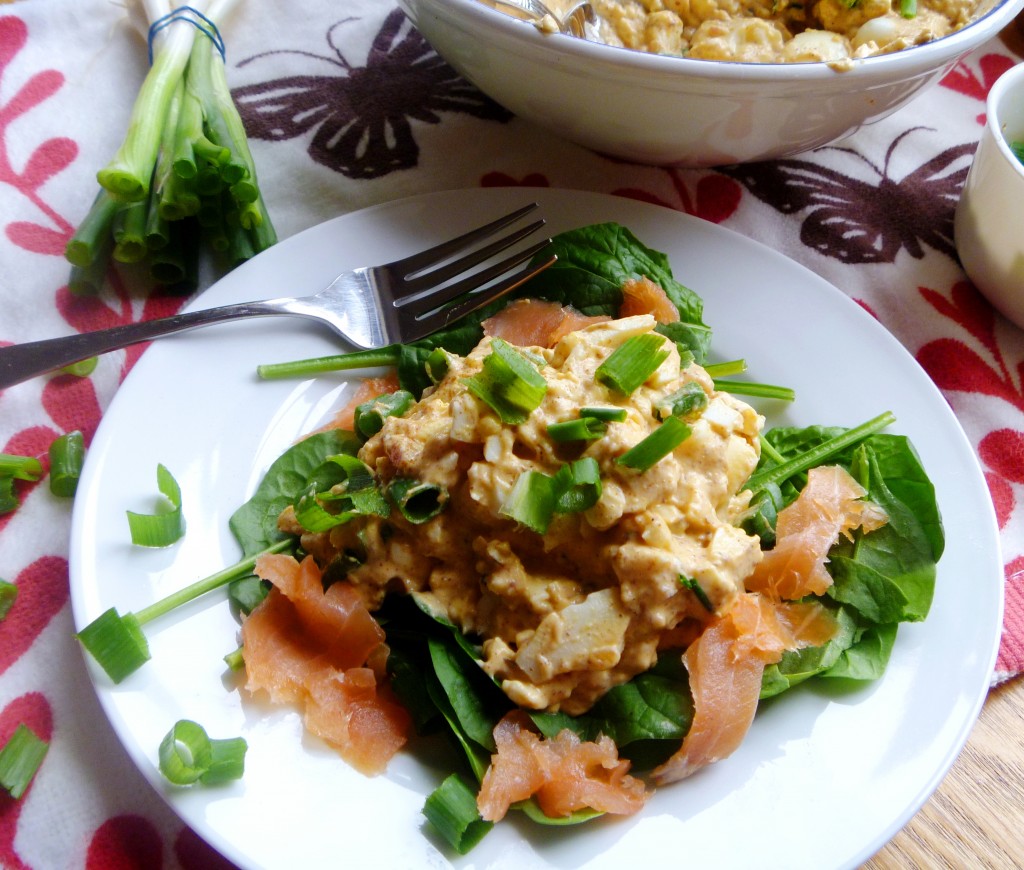 Woody's Egg Salad
Author:
Healthy Recipe Ecstasy
Recipe type:
Brunch/Lunch
Ingredients
1 dozen hard boiled eggs
2 large shallots
½ cup Hellman's low-fat mayonnaise (you can use another mayo brand, but I am a big fan of Hellman's)
⅓ cup Boar's Head Cajun mayonnaise
⅓ cup Dijon mustard (make sure it's a tangy mustard if you want extra tang in the egg salad)
1 teaspoon paprika
½ teaspoon black pepper
Salt to taste
1 cup scallions, chopped
Instructions
Coarsely chop the eggs. Mince the shallots.
Mix all the ingredients through the black pepper in a large bowl, mashing the eggs as you mix.
Once the eggs are broken up and all the ingredients are combined, check the seasonings. Adjust if necessary and add salt to taste. Depending on my mood, sometimes I add more pepper or an extra tablespoon of mustard. You really can't mess this up!
Finally, mix most of the scallions into the egg salad and then top the salad with a handful of extra scallions and a sprinkle of paprika for garnish.