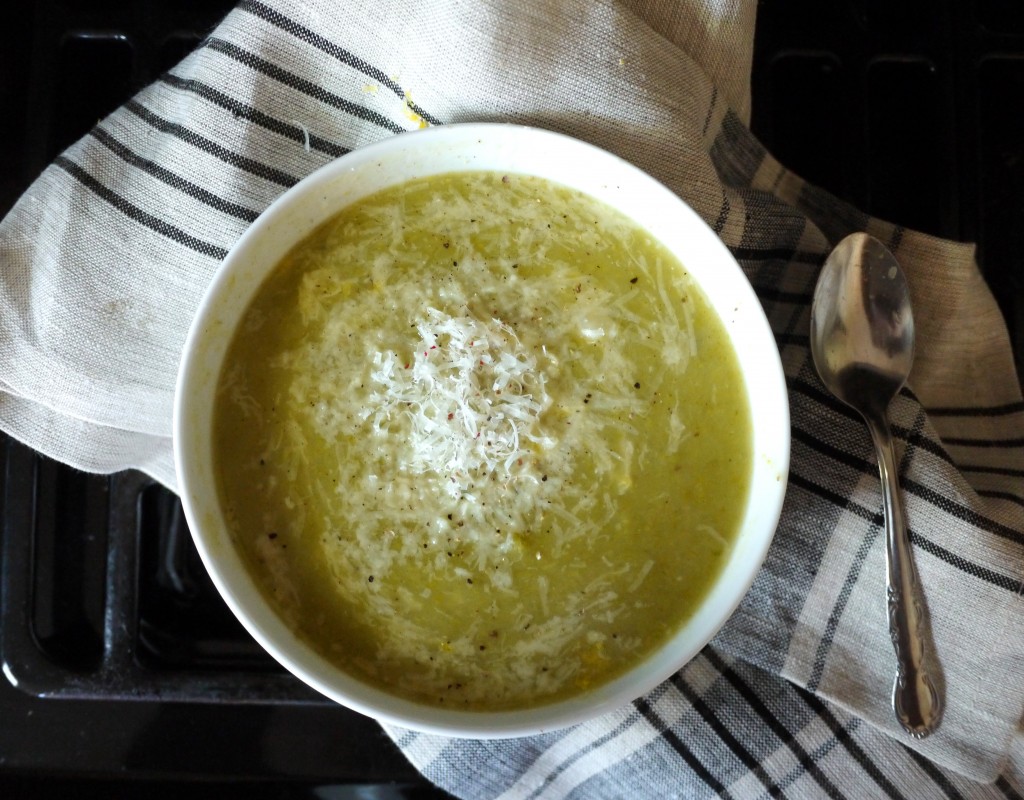 If you live in the Washington, D.C. area, you have probably heard of the culinary mecca that lies unassuming in a small town (when I say small we're talking like one block) about 70 miles outside the district. The highly-rated hotel and restaurant has topped all the "best" lists. This year, the Inn at Little Washington, was back at number one in the Washingtonian's 100 Best Restaurants of 2013. It has once again been rated #1 in all categories with a near perfect score in the 2013 Washington DC Zagat Guide. You name the award, Chef Patrick O'Connell has won it.
Despite all the accolades, as a Northern Virginia native and now resident of D.C., I had heard mixed reviews. I've had friends tell me eating at the Inn was the best meal of their lives and/or the most amazing/romantic/ornate/elaborate/(fill in over-the-top term here) interior and atmosphere. I've had others tell me that the food is good but not worth the outrageous, sell-your-first-born-child price. And there are still others who call the Inn a relic that's passed its time. My own fiancé, who knew nothing about the establishment and who is often less than impressed with haute cuisine, assumed the restaurant would be full of "stuffy, old people" and the food would be underwhelming. I, knowing full well that few meals no matter how luxurious and perfectly cooked could possibly be worth the price of an airline ticket (to Europe), had no preconceived notions. When Alasdair and I went to the Inn for my birthday last weekend (with our cashed-in coin jar and gift certificate in tow), I wanted to go in with an open mind. I wanted to follow in love with the restaurant and tell all the naysayers that, though this may be the most expensive meal I've ever eaten, it was so worth it. But I was also prepared for disappointment should that be the direction our dinner went.
I know, I know, you're thinking, get to the food already! But, before I get to the food, I have to talk about the service. As someone who used to work as a waitress, service is always important to me. But, even I take it for granted. Unless the service is outstanding or abysmal, I usually don't notice it. But, subconsciously, it makes a difference. If the service is truly awful, it can turn a perfectly good dining experience bad. If the service is great, a restaurant with so-so food can suddenly become a favorite. I say this, because the service at the Inn was so once-in-a-lifetime spectacular that, not only do I understand how it can be repeatedly rated as one of the top restaurants in D.C., I also can understand why people say that, notwithstanding the food, you should at least go there for the experience. Literally, every time I stood up or turned a corner, a staff member appeared out of nowhere with an outstretched arm that seemed to say, "this way to whatever you desire." That, plus the personalized "Happy Birthday Michelle" menu and dessert, sold me from the get go.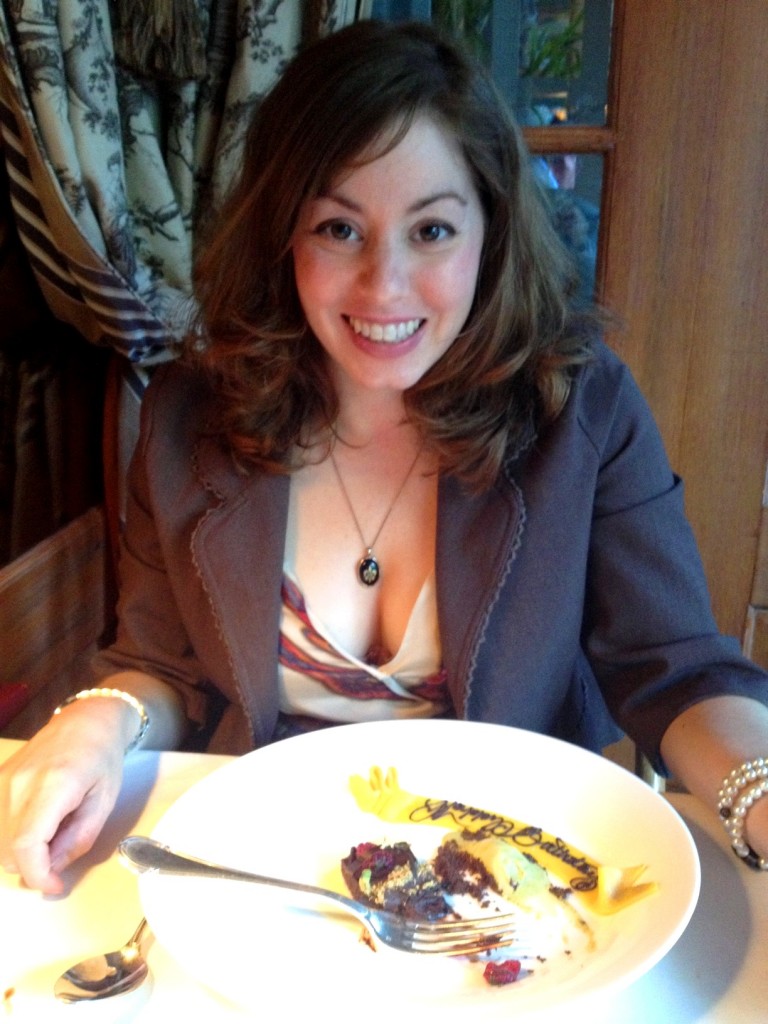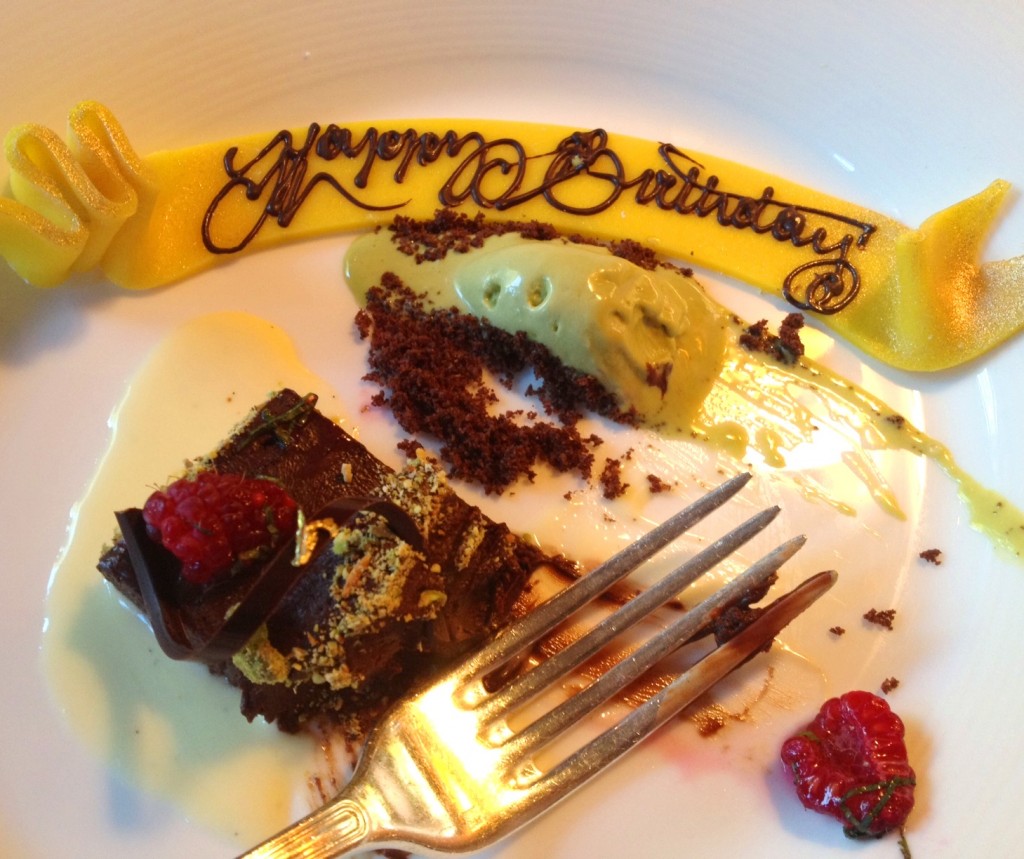 Now, on to the food. While the service was a solid A+ with a gold star and a smiley face, the food was a solid B+. When I'm doing a tasting menu, I find that there's usually a mixture of really good dishes,  so spectacular I want to lick my plate inappropriately at a fancy restaurant dishes, and dishes I could live without either because they are not well executed or just contain flavors I don't like. Of course, in an ideal world, when you have to re-mortgage your house for a meal, everything that touches your lips would be gold — or at least edible gold — but I haven't found that to be the case. At the Inn, I was pleasantly surprised and disappointed at the same time. Pleasantly surprised because the dishes ranged from good to spectacular — there was not one thing that crossed my plate that I did not enjoy. Disappointed because edible gold was only presented in the final dessert plate and not every dish blew me away. C'est la vie.
For me, the standouts included the black truffle popcorn which was childlike and fun while at the same time being decadent and luxurious. Although I do have to say that my pancetta popcorn would give the Inn a run for its money! The other standouts were the mac 'n' cheese dish which actually made Alasdair, a mac 'n' cheese naysayer, a convert; the caviar-topped crab salad which tasted like the salty sea, unlike other caviar I've had which tasted like nothing; the amuse-bouche which was a one-bite take on chips and dip featuring an onion mousse; and the salted current rye bread. Every bite of this bread contained a tiny explosion of sea salt in my mouth. I almost reenacted the scene from When Harry Met Sally over this bread though I don't think the Inn would have enjoyed that display as much as Katz Deli.
Even with that reaction to the bread, the one dish I cannot stop thinking about is the asparagus soup with lemon cream. You must think I'm crazy. After caviar, Maine lobster, sweetbreads, panna cotta and other amazing culinary innovations, all I can think about is soup? Asparagus soup at that. If I was obsessing over a creamy lobster bisque you might understand, right? Well, let me tell you about this soup. First of all, it was velvety smooth, like drinking straight cream (which it probably was…). But it didn't taste creamy. No, it tasted extremely fresh like you were biting into a stick of asparagus.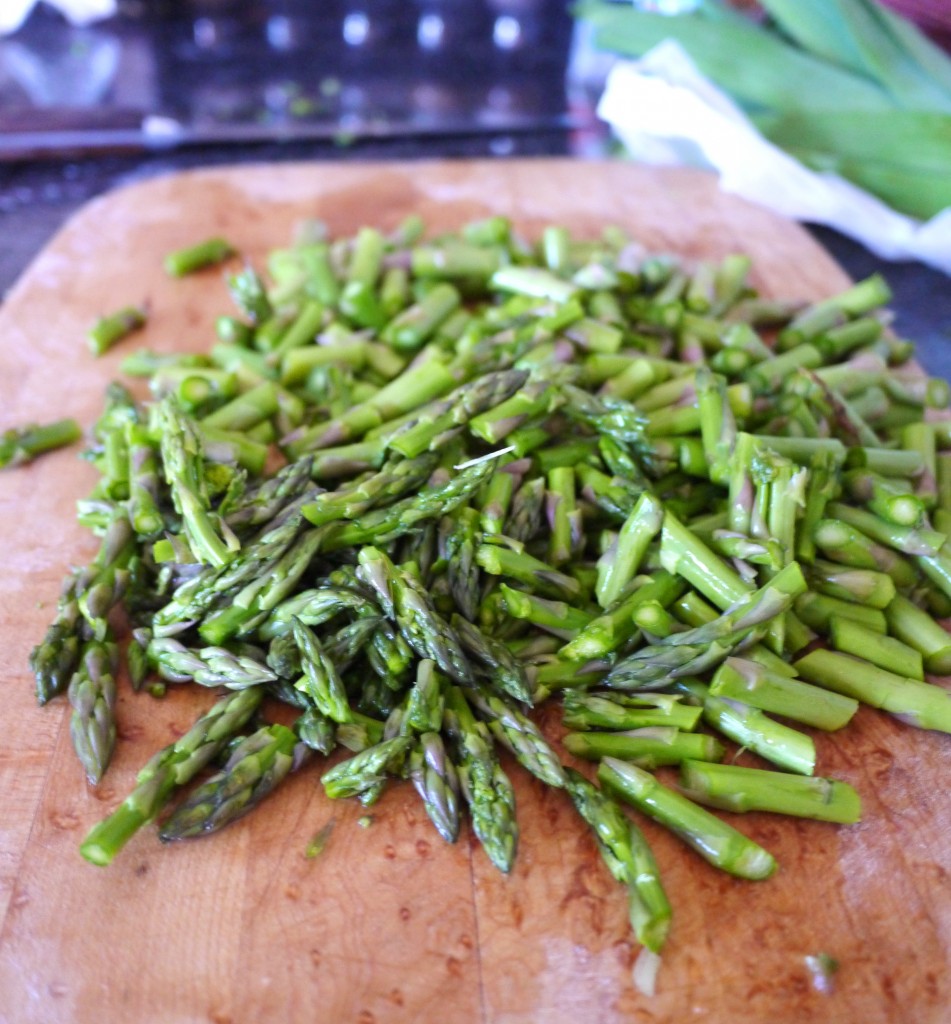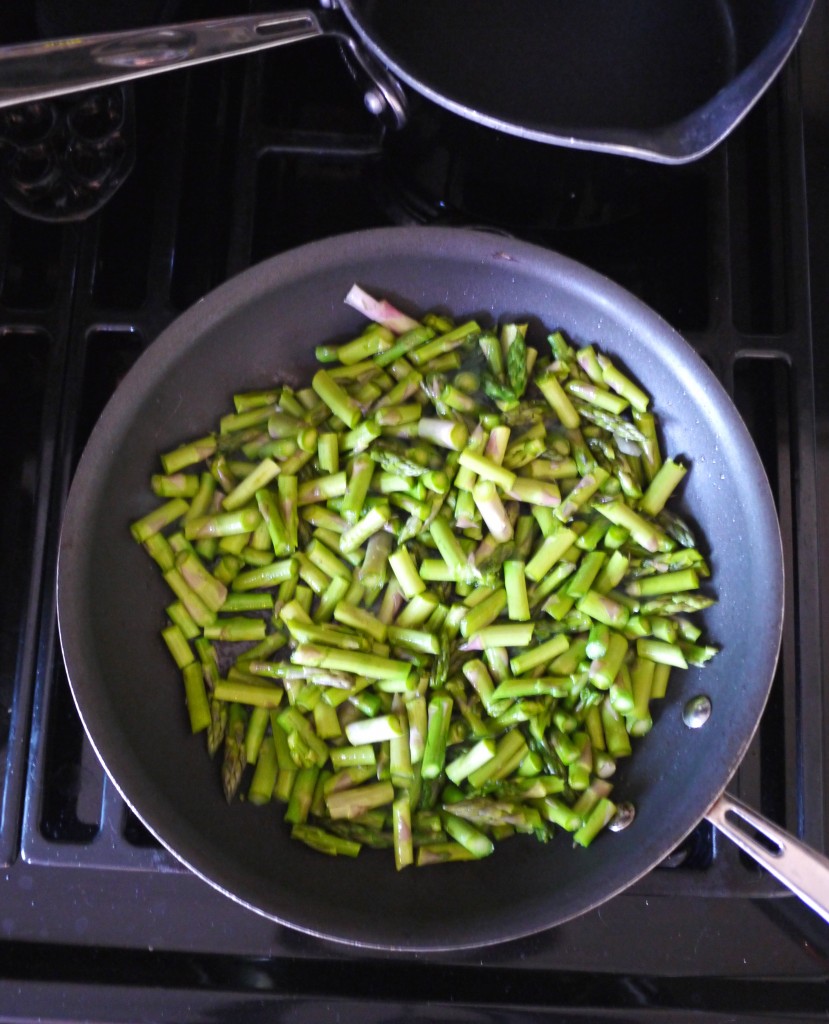 The flavor just popped and the temperature was a perfect lukewarm so you could start drinking immediately. Any warmer and the heat would have distracted from the flavor. Any colder and we would have been sipping on some cold soup. I practically chugged my soup, and then I was sad because I had no more soup. Really sad. I've been melancholy all week, dreaming about the soup, yearning for its bright green color. So, I did a little research online, and I found the recipe! Yeahhh!!! I was right, there is a lot of cream. I mean, a lot. Let's be honest, while the Inn might be a food-gasmic experience, it is not a healthy one.
Unfortunately, my birthday was one unhealthy (but delicious) meal after another, and I don't really want to start off 31 wearing elastic waist pants which is where I'm heading, so as much as I wanted to make the creamy asparagus soup recipe I found, I decided that my first 31-year-old blog-related food decision would be a mature one. I would make an HRx version rather than attempting the Inn's actual recipe. Is my dish as good as the Inn's soup? Of course not. Let's not be crazy. It's not even close. But it didn't cost a million dollars for a tiny soup shooter, it's much healthier, and I can eat as much of it as I want. 🙂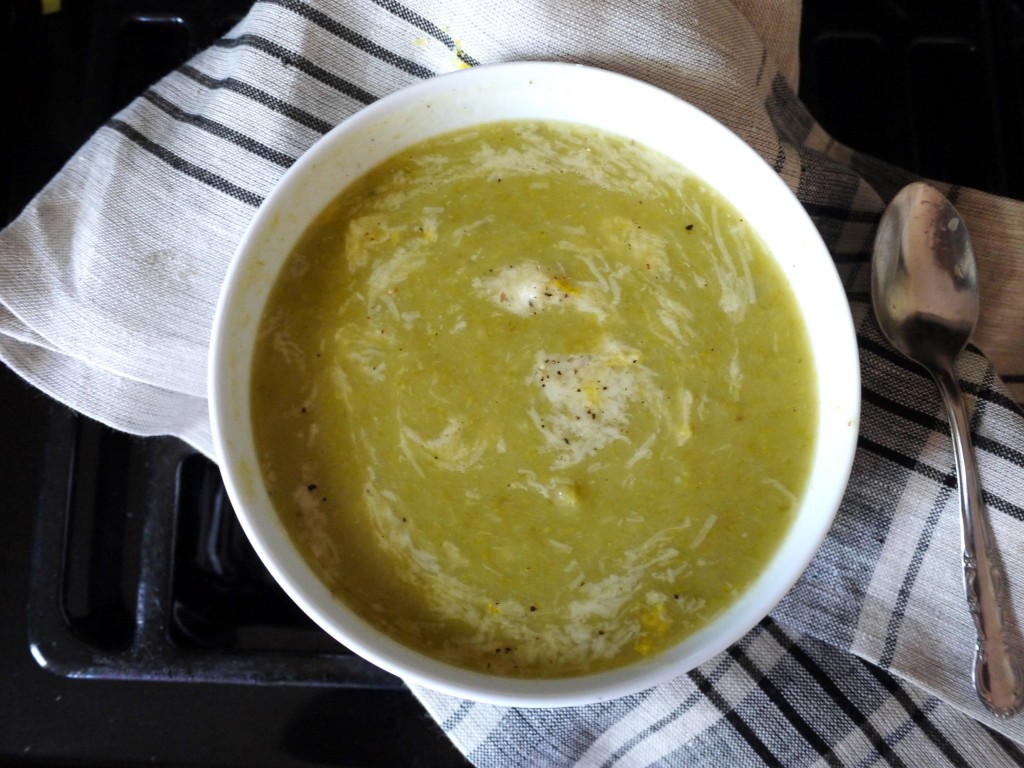 Healthy Recipe Ecstasy? Well, like I said, it's no Inn at Little Washington soup. Their soup is expertly strained and loaded with heavy cream. My soup forgoes the heavy cream in exchange for a tiny bit of Pecorino-Romano cheese and the lemon cream for a little bit of lemon juice and zest. I also forgo the straining because, let's be honest, in the non-famous chef kitchen, straining is a pain in the butt. Plus, I feel like it's a waste of some really good pureed veggies. My soup, unfortunately, did not turn out a beautiful bright green nor did it taste like a spring asparagus explosion in my mouth, but, for a soup amateur, I have to say it's pretty darn good. And, let's talk about the health factor. You're getting leeks, onions, celery, asparagus, lemon. All good for you! Plus, it's gluten-free and vegetarian. You can opt out of the cheese and use a few tablespoons olive oil instead of butter if you want a completely dairy-free version.
Asparagus & Lemon Soup + Inn at Little Washington
Author:
Healthy Recipe Ecstasy (Inspired by Inn at Little Washington)
Ingredients
¼ cup (1/2 stick) unsalted butter
1 medium size onion, coarsely chopped
2 leeks (stems and leaves), chopped
2 stalks of celery, coarsely chopped
2 medium size Idaho potatoes, peeled and coarsely chopped
2 bay leaves, crumbled
Pinch of salt
1.5 quarts low-sodium, organic chicken stock
1 pound of fresh asparagus
1 tablespoon olive oil
Salt and freshly ground pepper to taste
Juice and zest of half a lemon
½ cup grated Pecorino-Romano cheese, plus more for garnish
Instructions
In a large stock pot or saucepan, melt the butter over medium heat. Add the onion, leeks and celery and cook until tender but not browned, about 5 minutes, stirring occasionally.
Add the potatoes and bay leaves and a pinch of kosher salt. Cook for 5 minutes, stirring occasionally. Add stock and bring the liquid a boil. Then, turn the heat to low and simmer until the potatoes are soft, about 12-15 minutes.
While the soup is simmering, cut the asparagus into 1-inch pieces, discarding the ends.
In a large skillet sauté pan or wok, heat the oil over very high heat. Sautee asparagus, cooking only until it turns brilliant green but it is still really firm, about 1-2 minutes. Reserve the cooked asparagus in a bowl, and then add it to the simmering soup.
Cook the soup about 2 minutes, or until asparagus is just barely tender but still bright green. Remove the soup from the heat and puree in small batches in a blender or food processor. Put the soup back over medium heat and stir in the cheese and lemon zest. Adjust seasonings as needed.
Garnish with more cheese, lemon zest and pepper, if desired.
NOTE: The original recipe calls for 2 quarts chicken stock, however, I decreased the amount of stock because I also decreased the amount of potatoes and decided not to strain the soup. The soup was a bit more liquid-y than I expected, and I think this recipe could do with even less stock for a thicker, creamier consistency. It just depends on your soup preference!