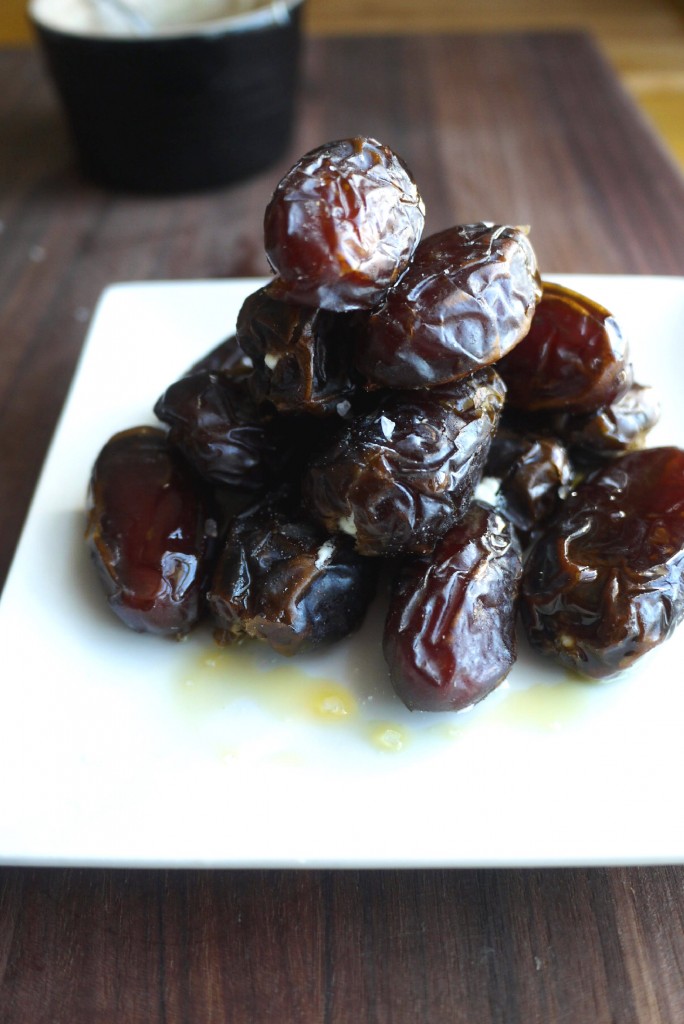 After much whining, crying and cajoling, I finally convinced Alasdair that we should belly up the cash and eat at Komi – one of the top three restaurants in D.C. Komi is one of those restaurants where you have to make reservations exactly one month in advance and seats fill up before you've even finished dialing the restaurant's number. I'd heard only good things, and after a year where we ate at, arguably, some of the best restaurants in the world, I felt like we really needed to round out the year with one last food-gasmic experience before some much need battening down of the hatches and our wallets (first world problems).
So, we went to Komi during the holidays and indulged in their multi-course (at least 14 courses) tasting menu. Verdict? The meal and the service were great – notice I say great, not spectacular, mind-blowing, or unforgettable – and it was actually a better value for money compared to some of the other top restaurants we've patronized. But, I was a little disappointed that the food wasn't a bit more innovative. Yes, I'm now a #foodsnob, and, yes, I now hashtag midsentence. Everything was delicious and there were a few dishes that were "extra" delicious but nothing that left me going, "this is the best thing I've ever tasted" or "I could absolutely not eat this anywhere else." That has only happened once. But, there were a few dishes that stood out. One was the crispy goat with homemade pita. SO GOOD. I would eat that again in a heartbeat.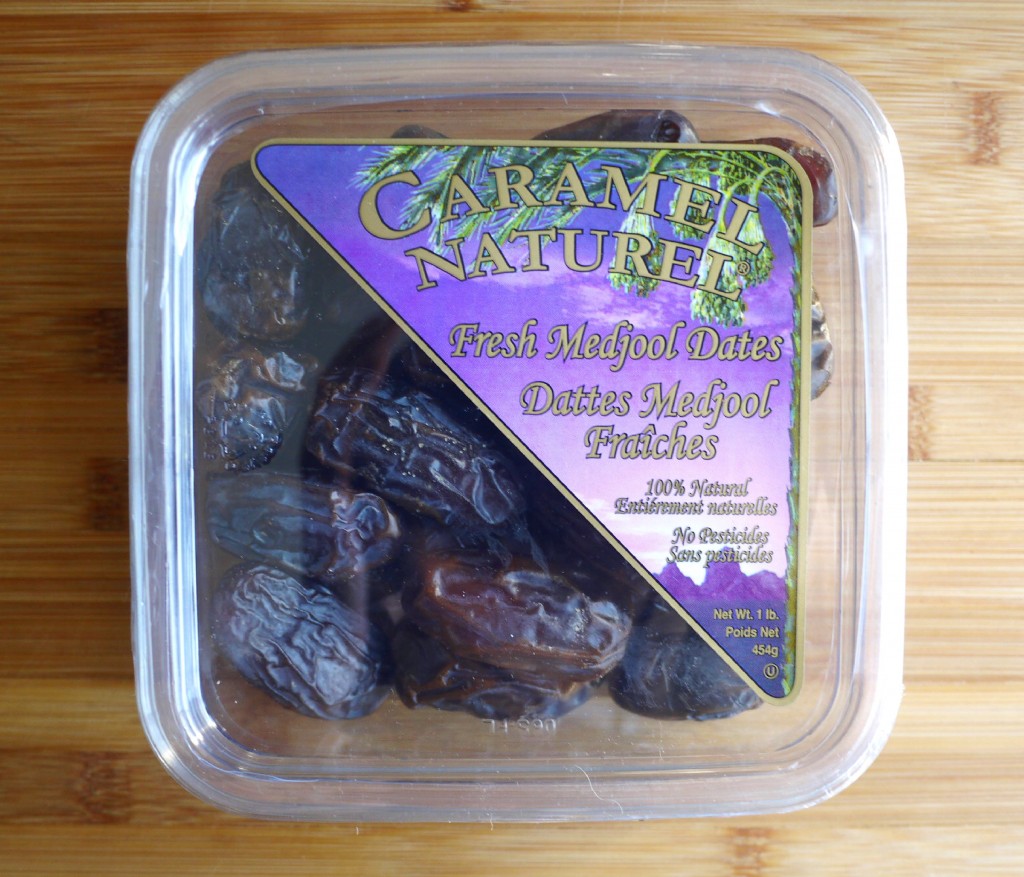 The other standout was one of the most simple dishes of the night. Medjool dates stuffed with mascarpone cheese and topped with olive oil and fleur de sel. Those little dates were amazing in their simplicity. While I am still disappointed that I didn't leave the restaurant with my socks knocked off (probably a good thing because it's been a frigid winter), I have to give props to Komi for knowing that sometimes all you need are a few high-quality ingredients to make food memorable.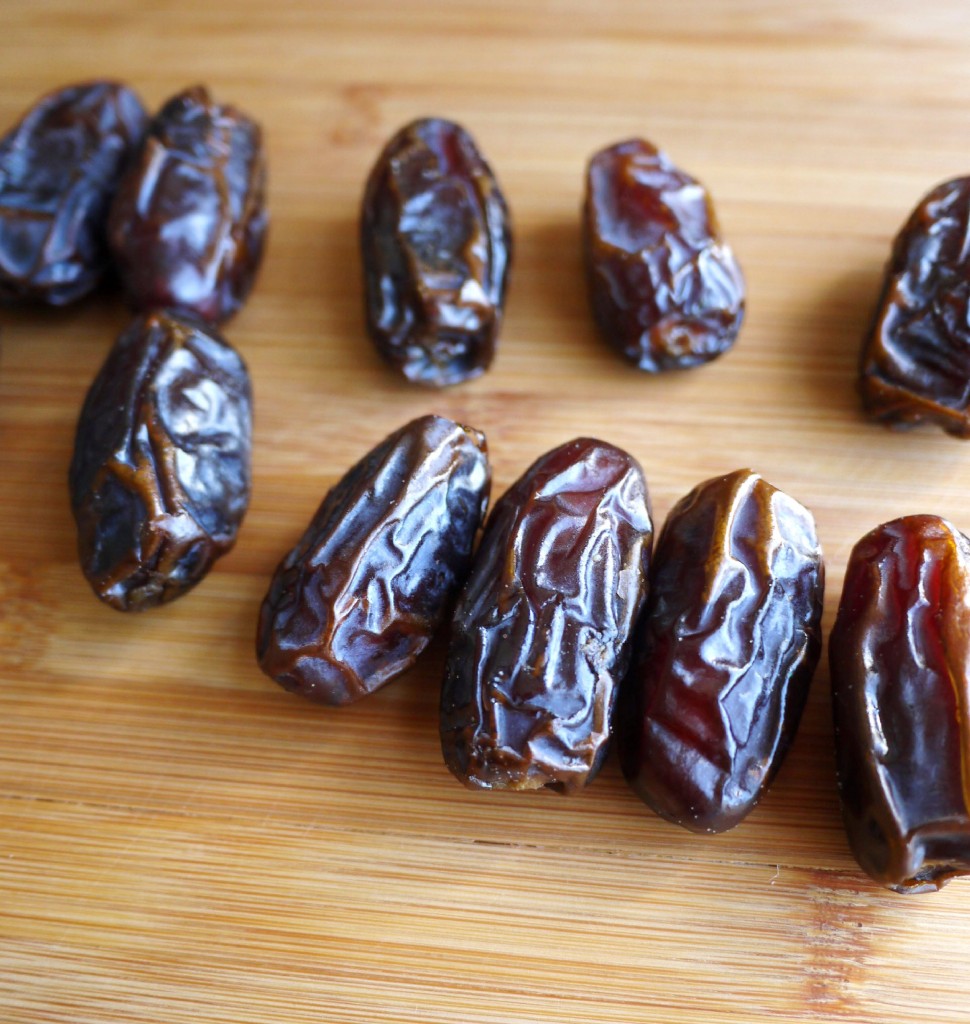 After the meal, Alasdair encouraged me to recreate one of the dishes we ate at Komi. Since I don't have access to super fresh crudo and have no clue how they made that massive crispy goat dish, the stuffed dates seemed like the best choice. So, I went home and made the dates, with a few HRx changes, of course. I swapped the marscapone for goat cheese (because I love goat cheese), used regular sea salt rather than fleur de sel (because it's what I had), and I added honey. I'm not sure if Komi's version has honey mixed into the cheese but I thought it would really bring out the sweetness of the date, and I was right. The combination of the sweet dates, creamy goat cheese, sea salt, and olive oil tastes fresh and healthy and decadent and luxurious all at the same time. A rare combo.
Let's talk process. While the dates are simple, they are a few steps involved in the assembly. First, you need to cut a slit in the dates and remove the pits. You could get pitted dates in the dried fruit section of the grocery store, but for such a simple dish with just a few ingredients, it's worth it to get the best ingredients you can find. Plus, next month is National Medjool Date Day (random, I know).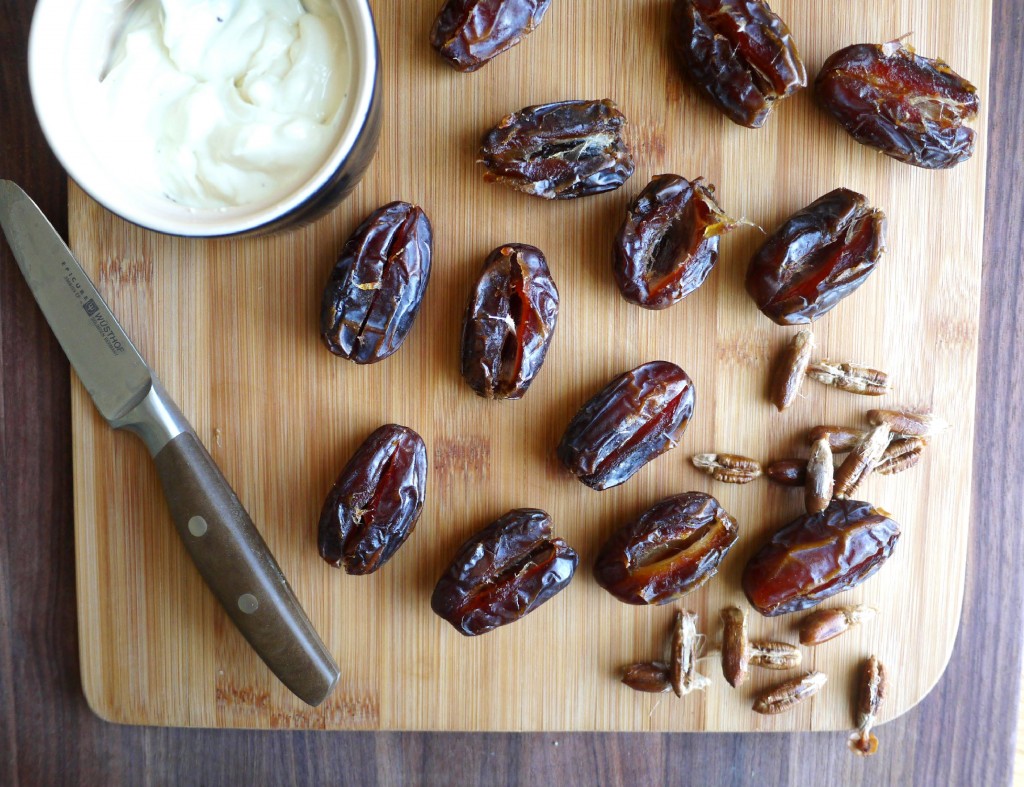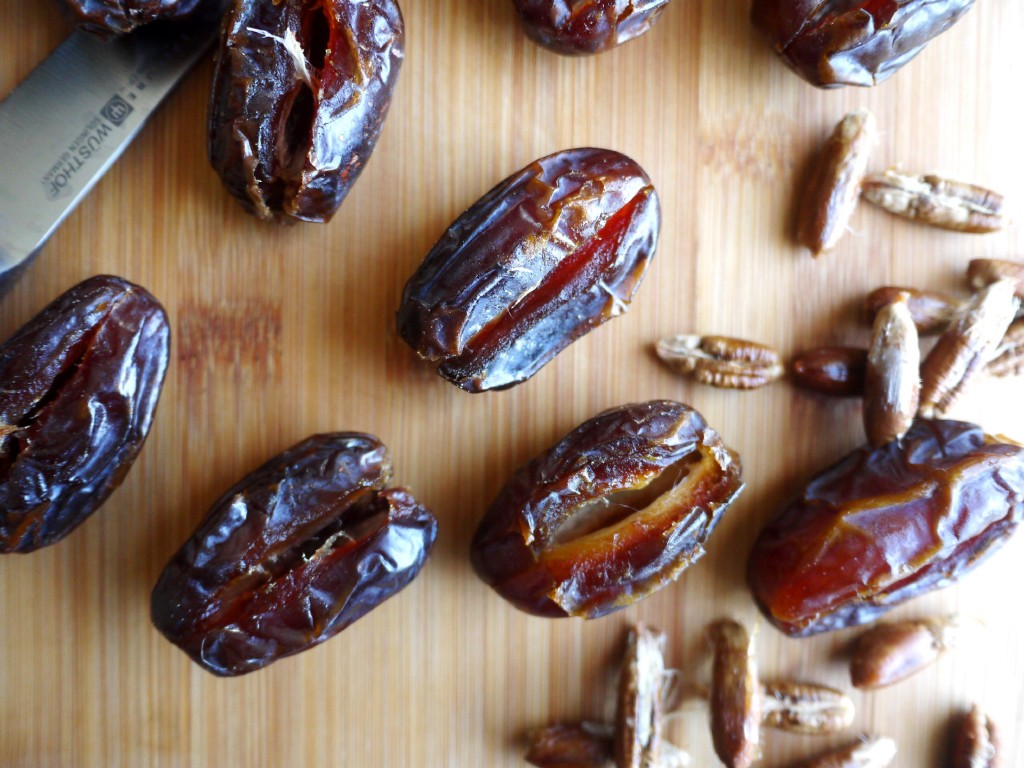 Then, you need to add the whipped goat cheese to a pastry bag or a ziplock sandwich bag with one end cut off. Squeeze about one teaspoon into each split date. Make sure you don't overfill the dates or when you pinch them back together, the goat cheese will just squirt out (that happened to a few of mine).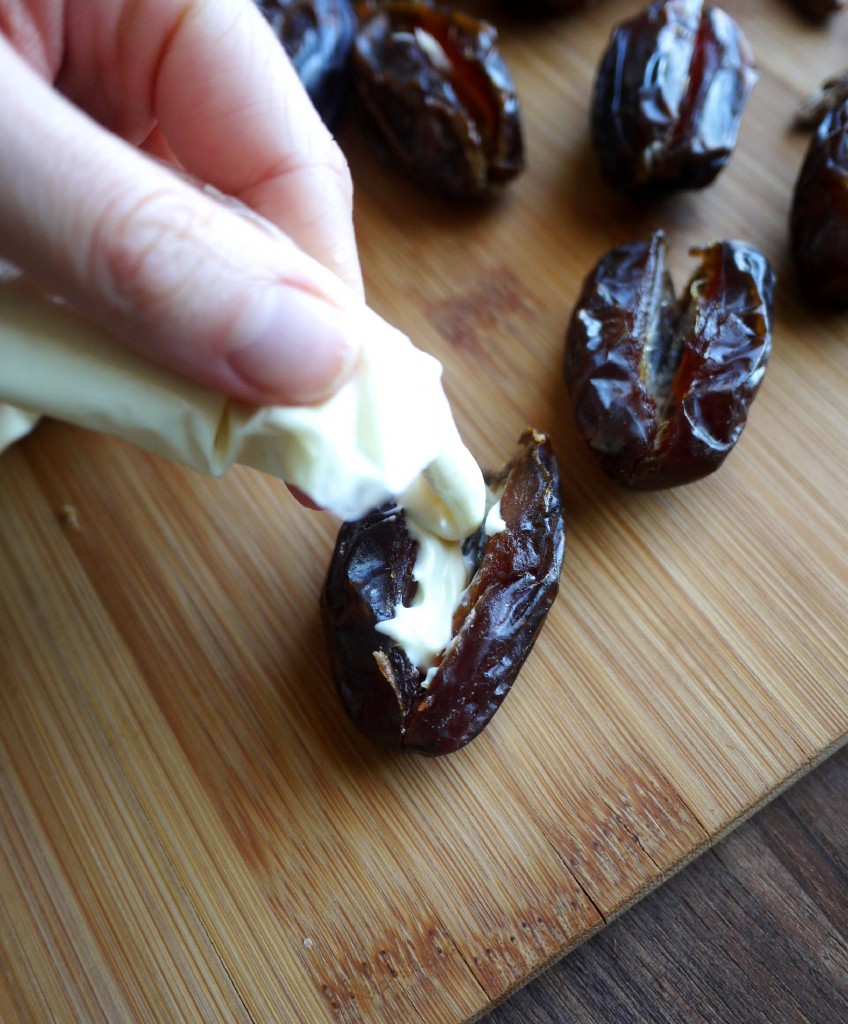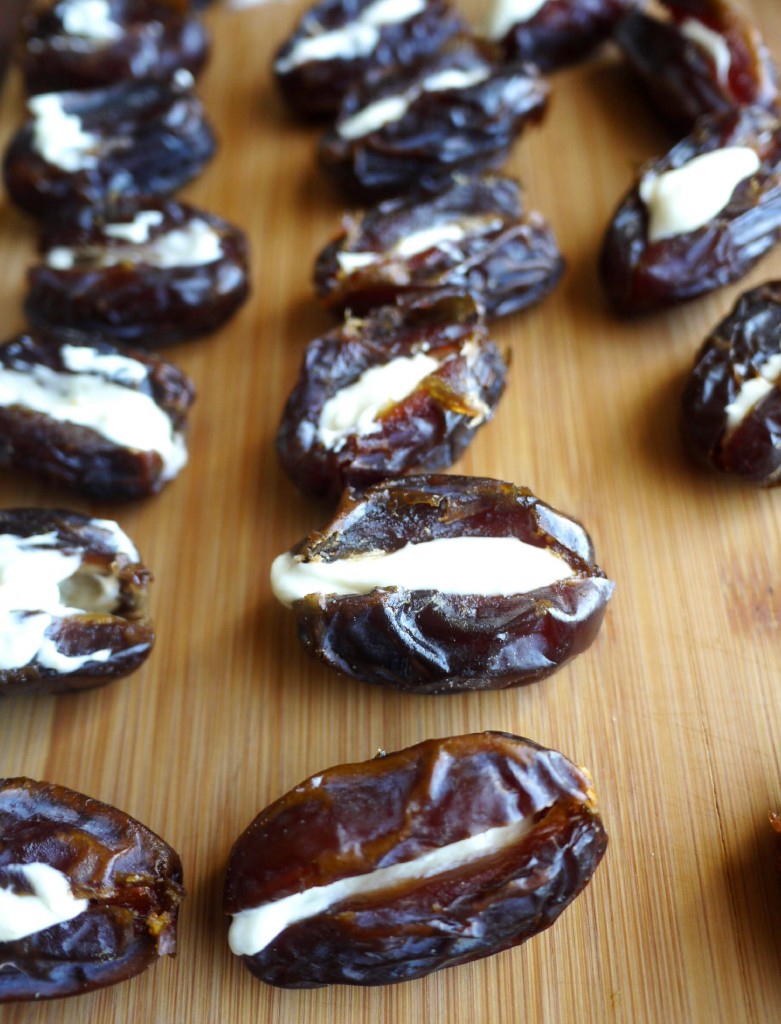 Then, top with olive oil (the best olive oil you have) and sea salt and you've got an impressive appetizer, a great gluten-free afternoon snack, a sweet but not-too-sweet dessert or a little something special to eat at night with your coffee or tea. If you're feeling a little zesty, I think the dates would be great topped with a bit of orange zest. I thought of that idea a little too late in the game and didn't have any oranges in my house when I made these, but if I make them again, I will definitely add orange zest to the goat-cheese honey mixture. Or I'll mix the orange zest and sea salt garnish. YES! That sounds fantastic. 🙂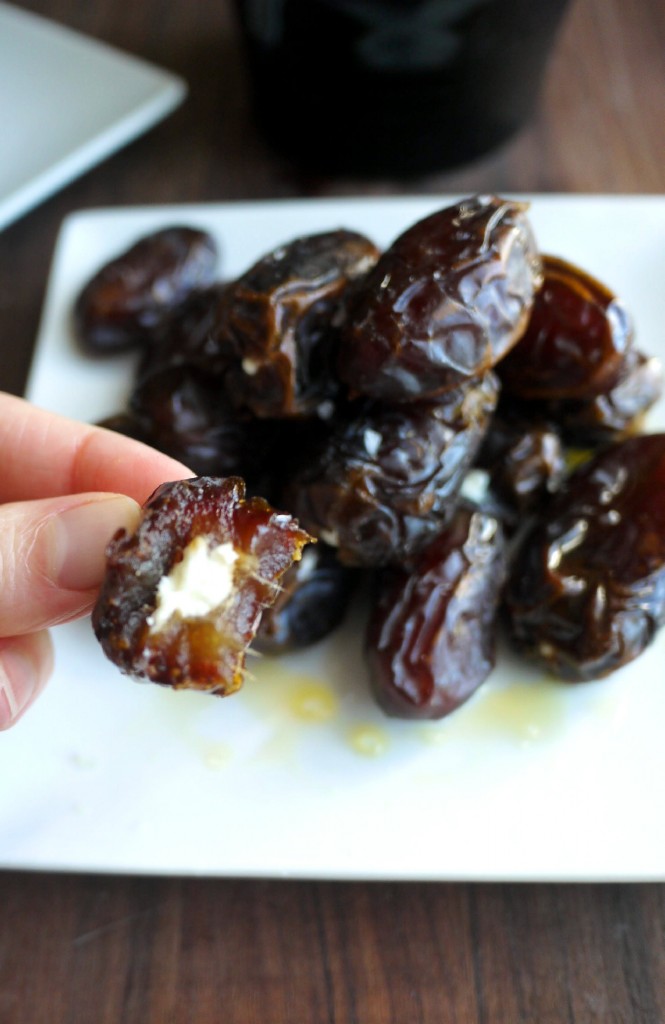 Medjool Dates Stuffed with Honey-Laced Goat Cheese
Author:
Healthy Recipe Ecstasy (Inspired by Komi)
Recipe type:
Appetizer/Snack
Ingredients
⅔ cup soft goat cheese
1 and ½ teaspoons honey
1 and ½ teaspoons olive oil
Small pinch of coarse salt
Freshly ground black pepper to taste
Olive oil and sea salt for garnish
Instructions
Cut a slit in each date and remove the pit.
Add the goat cheese, honey, and olive oil to a food processor or an electric mixer and mix until its creamy and combined. Season with salt and pepper.
Add the goat cheese mixture to a pastry bag or a ziplock bag with one of the ends cut off. Squeeze about a teaspoon of the goat cheese into each date.
Gently pinch the dates so the slits close. Turn the dates over, sprinkle with sea salt and drizzle with olive oil. Enjoy!
NOTE: The dates will keep for up to a week in the fridge. They can be eaten cold or at room temperature.