I don't know what's going on but I just can't seem to get enough hearty grain salads in my life. I've made it clear that I'm obsessing over some summer orzo salad, and quinoa salads – though technically a seed and not a grain – rock my world.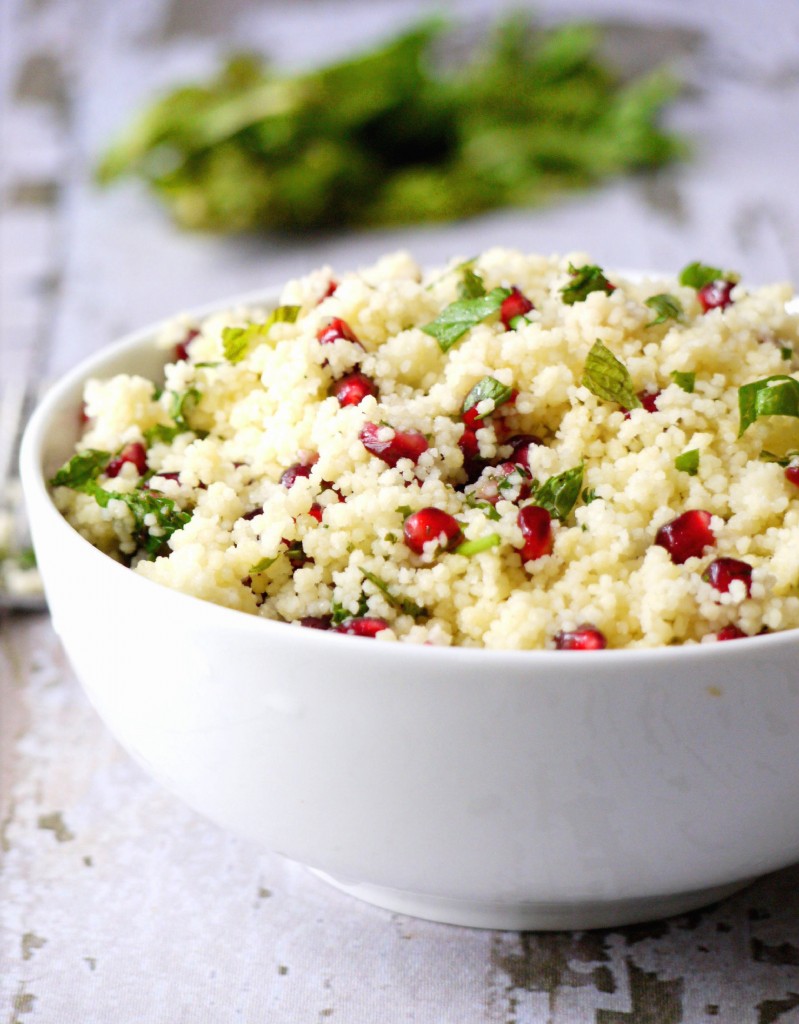 Now, here comes the newcomer. Couscous. Couscous is not a grain that was very prominent in my life growing up. In fact, I could not tell you the last time I ate couscous. Until I went to Ireland, that is.
I know, you thought I was going to say Morocco or Tunisia or somewhere in North Africa where couscous if prominent, but, no, I said Ireland. Funnily enough, that's where I rediscovered the magical little grain called couscous that is so light and fluffy I want to make a pillow out of it on which to lay my head.
Who else dreams their food is a pillow? Anyone with me? No?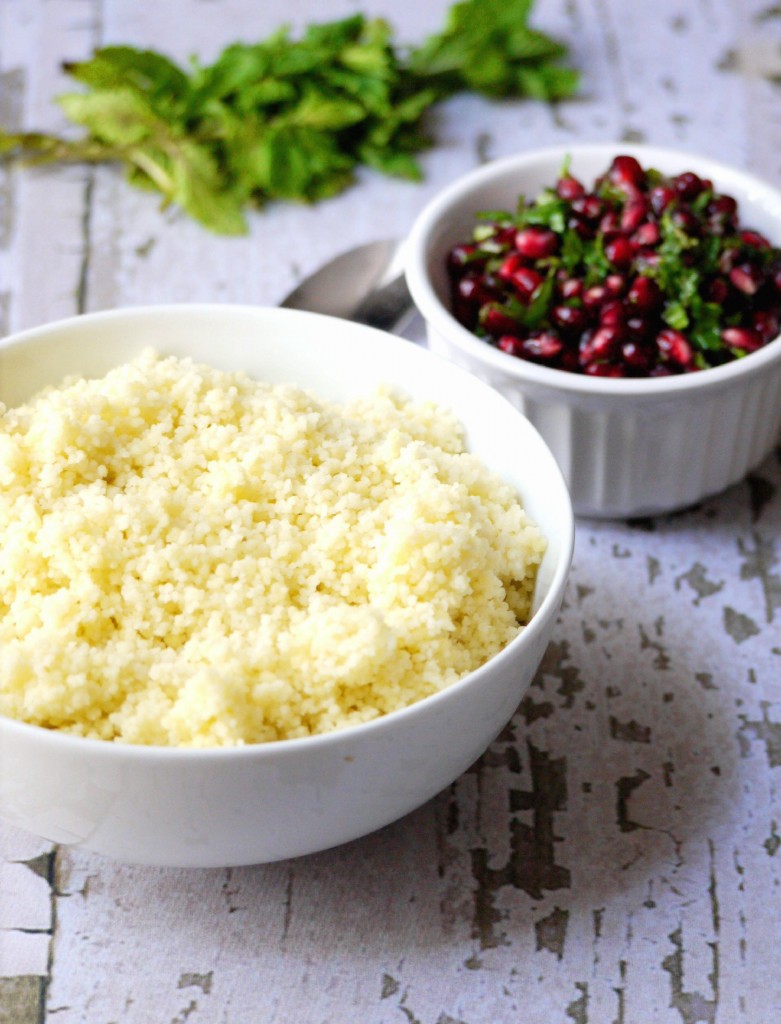 Alasdair and I spent 3 days in Ireland, and, while we did have our fair share of bangers and mash and fish and chips, we also ate at a mind-blowing vegetarian restaurant, feasted on Japanese cuisine at wagamama and cured a craving for a light, fresh, healthy lunch at a Mediterranean restaurant called Orso Kitchen and Bar. Hence, the couscous salad. Side Note: If you're ever in Cork, Ireland, don't think twice. Go to those three restaurants.
I don't know what it was about that light and fluffy couscous salad which was subtly flavored with mint and citrus that just took me from "I'm jet-lagged and I don't want anymore junk food" mode to "I'm rested and ready to see the sights," but I swear it had magical powers.
Obviously when I got back home to the States, I ran right to the kitchen to recreate this magical dish. Or I got around to it a few weeks later… Either way, I can now enjoy this delicious summery salad at home and so can you. You're welcome.
Just like all my other summery grain-based salads, this couscous salad is super easy to throw together. Like, you could almost make this during a commercial break. I said, almost! Maybe that's why I love these salads so much? No one wants to spend hours laboring away in the kitchen when it's 85 and summer out, 'specially not me!
Anyways, all you gotta do is cook the couscous which is so easy I want to cry. Then, whisk the pomegranate seeds, herbs and liquids together and toss them with the couscous. Ta da! It's that simple.
And, once you're done, you have a nice, little, fluffy salad of couscous to lay your head on and cuddle….I mean to eat. I don't cuddle my food. No, really, I don't. OK, maybe just that once….
Yellow Couscous with Pomegranate and Mint Citrus Dressing
A little note on the mint. I'm not a huge fan of overpowering mint flavor. I like my mint to be like my makeup - subtle. If you're a big fan of mint, feel free to double up with 2 tablespoons.
Author:
Healthy Recipe Ecstasy
Ingredients
1 cup dried couscous (yields approx. 3 cups when cooked)
1 cup pomegranate seeds (more power to you if your grocery store carries pomegranate seeds, otherwise, get yourself a pomegranate and start digging!)
3 tablespoons fresh orange juice
2 tablespoons olive oil
1.5 tablespoons chopped fresh parsley
1 tablespoon chopped fresh mint, plus more for garnish
Salt and black pepper, to taste
Instructions
Cook couscous according to the package, leaving out the butter.
While the couscous is cooking, add the pomegranate seeds, orange juice, parsley and mint to a small bowl. Mix together. Slowly whisk in the two tablespoons olive oil. Season with salt and pepper, to taste.
When the couscous is finished cooking, add the pomegranate dressing to the pot and mix until it's fully incorporated into the couscous.
Garnish with more mint and olive oil, if desired. Serve warm or cold.