I know. This recipe sounds weird. But before I get into that. Let's play another round of Where In the World Is HRx?? Any guesses?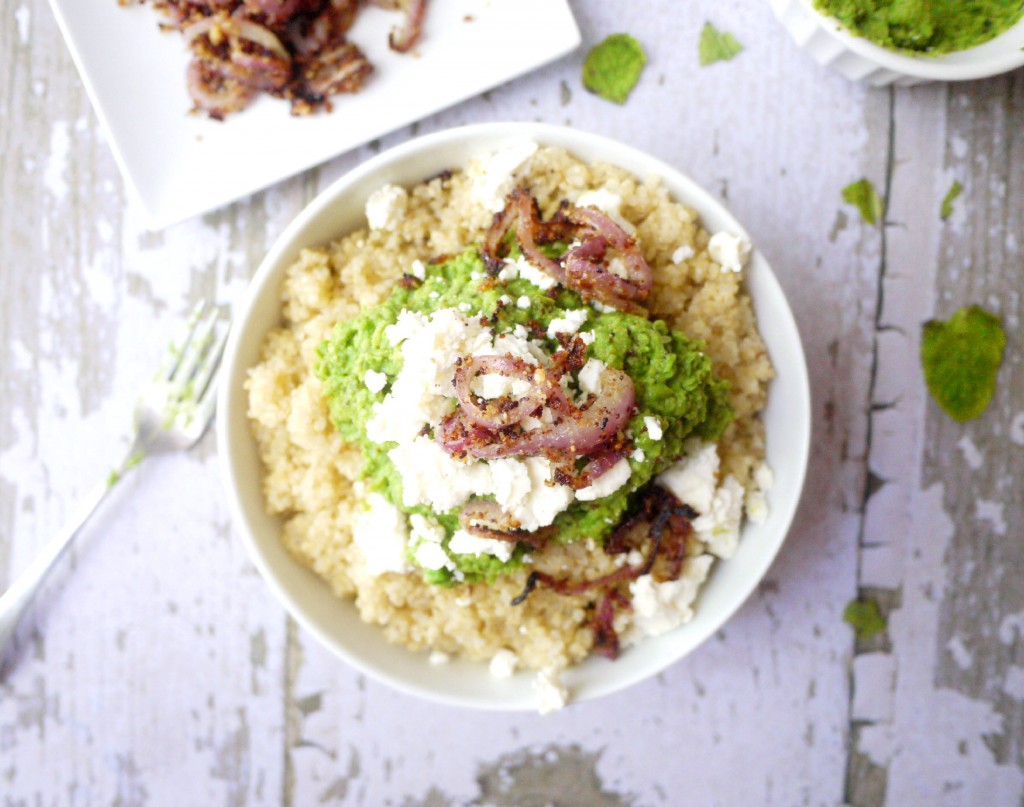 They speak English here….with accents. They put soda in their bread. And they're the reason for green beer.
That's right, I'm in Ireland! Sorry, I guess with the World Cup frenzy and girl's weekends away, I completely forgot to mention I'm on the road again. Alasdair and I are on our way to Scotland to visit fam and attend a wedding, but, first we're stopping over in Cork for a few days of E&E – eating and exploring. Our version of R&R. 🙂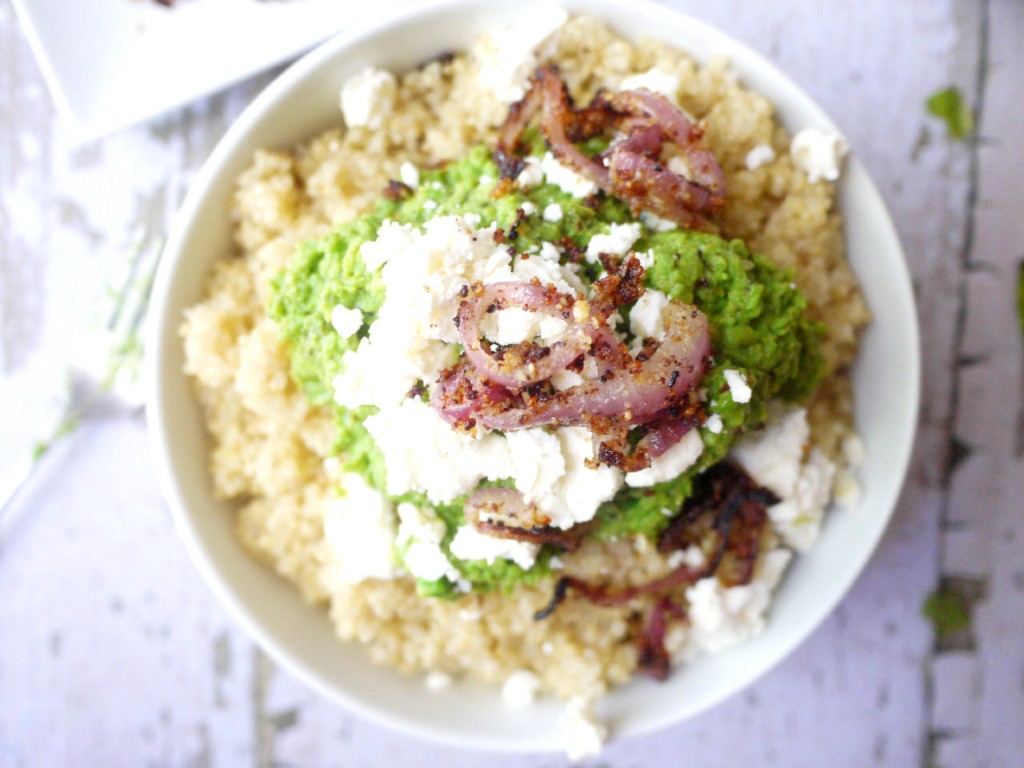 Of course, there will be plenty of World Cup watching while we're here… Alasdair's over the moon to be back in a country that appreciates his favorite sport. And, I'm happy to be back in a country that appreciates mushy peas.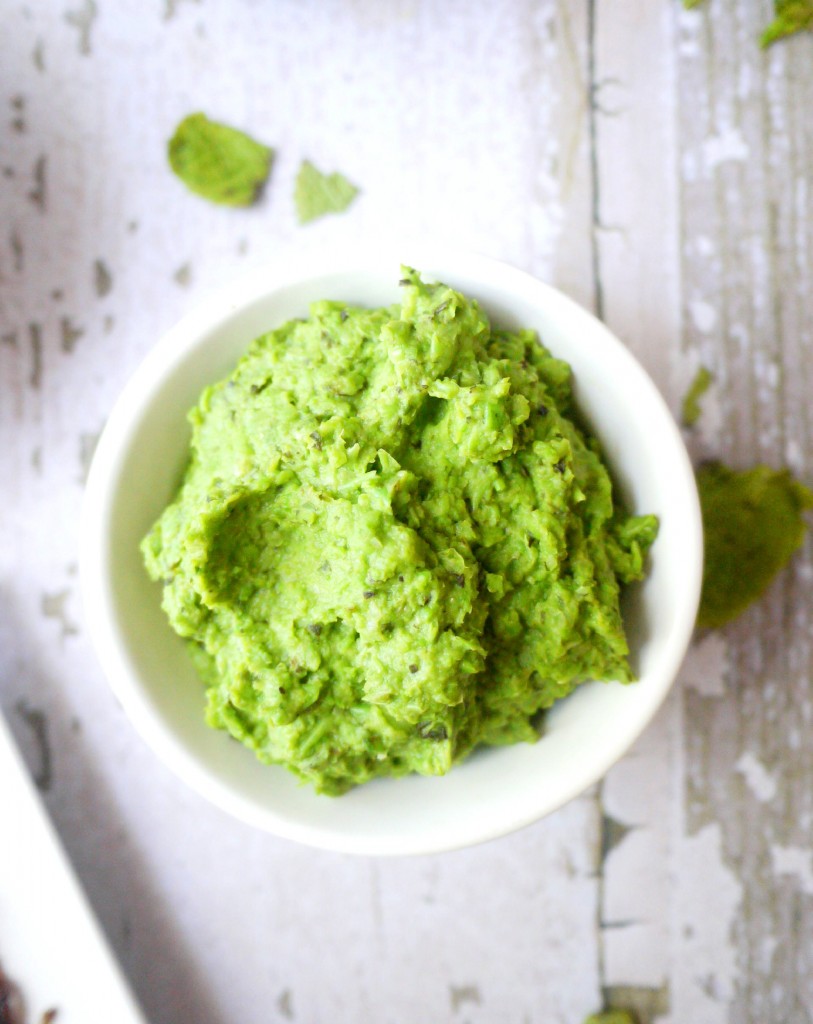 As a child, I hated peas. Well into adulthood, even after I became a fan of broccoli, asparagus and even brussels sprouts, I still did not like peas. But, recently that's changed. And that change may have occurred around the time I first had mushy peas in Scotland. They sound gross. They even look a little gross, but they taste delish. It's probably all the butter they use.
So, I had this idea. I'll take something foreign to Americans (mushy peas) and I'll put it together with something that hasn't quite caught on in the UK and Ireland yet (quinoa).  Skepticism abounded in my house.
But it worked. Phew! Because my first pea and quinoa recipe did not go over well. No siree. I used peas, cucumbers, avocado, and mint forgetting the avocado would oxidize almost immediately and not realizing the cucumbers would make the salad soggy sitting in the fridge. So, out went the cucumbers and avocado, but the mint and peas stuck around.
Of course, I could have made a dish with fresh green peas and mint which would have probably been simple and divine but I had the Ireland, the World Cup, and international cuisine in my mind, so, mushy peas it is!
And, you know what? It was pretty darn good. No, like REALLY darn good. I mean mushy peas are basically just a bright green pea puree. Totally sophisticated. I know, right? How can something called mushy peas be sophisticated but just go with it. Bright pea puree, creamy, salty feta, crispy onions and super-duper healthy quinoa. Mix it all together and it's go time. Go in my mouth time.
P.S. A little note on the onions. I was just a tad impatient and decided to toss the onions in some almond flour and chuck them straight into the saute pan with a few tablespoons olive oil. Onion straws can – and have – been done better. But, my half-hearted, hurried attempt gives you just enough of that crispy fried goodness without having to go through a full on dredge and deep fry.
P.P.S This recipe is gluten-free and super-duper healthy!
P.P.P.S. I'll be back next week with some Fourth of July treats to share!

Minty Mushy Pea Quinoa Salad with Feta & Crispy Red Onions
Traditional mushy peas, or at least the ones I've had, have quite a bit of butter. I've nixed the butter in this dish and you won't miss it. The mint and shallots give the peas enough flavor and the feta packs a creamy punch.
Author:
Healthy Recipe Ecstasy
Ingredients
Minty Mushy Peas:
2 and ½ cups frozen peas
3 tablespoons chopped shallots (approx. 2 small shallots)
½ cup chopped fresh mint leaves
2 tablespoons olive oil
Kosher salt and black pepper, to taste
Quinoa Salad & Onions:
1 cup quinoa
½ red onion, thinly sliced
½ cup almond flour
Kosher salt and black pepper, to taste
3 tablespoons olive oil
4 ounces crumbled feta cheese
Instructions
Minty Mushy Peas:
Heat olive oil in a medium pan over medium heat. Add the peas, shallots and mint leaves. Cover and steam for five minutes. Transfer to a food processor and pulse until smooth. Season with salt and pepper, to taste. Set aside.
Quinoa Salad & Onions:
Cook quinoa according to package directions. Set aside.
Season the almond meal with salt and pepper. Toss the onions slices in the almond flour. Because I didn't do a liquid coating first, the almond flour won't completely stick to the onions, but it will stick enough for some crispy flavor. Heat three tablespoons olive oil in a medium skillet and fry the onions for 5-6 minutes or until they're starting to brown and crisp. Drain on a paper towel.
Add the quinoa to a large bowl. Top with the mushy peas, feta and crispy onions. Toss to combine and serve warm or room temperature.