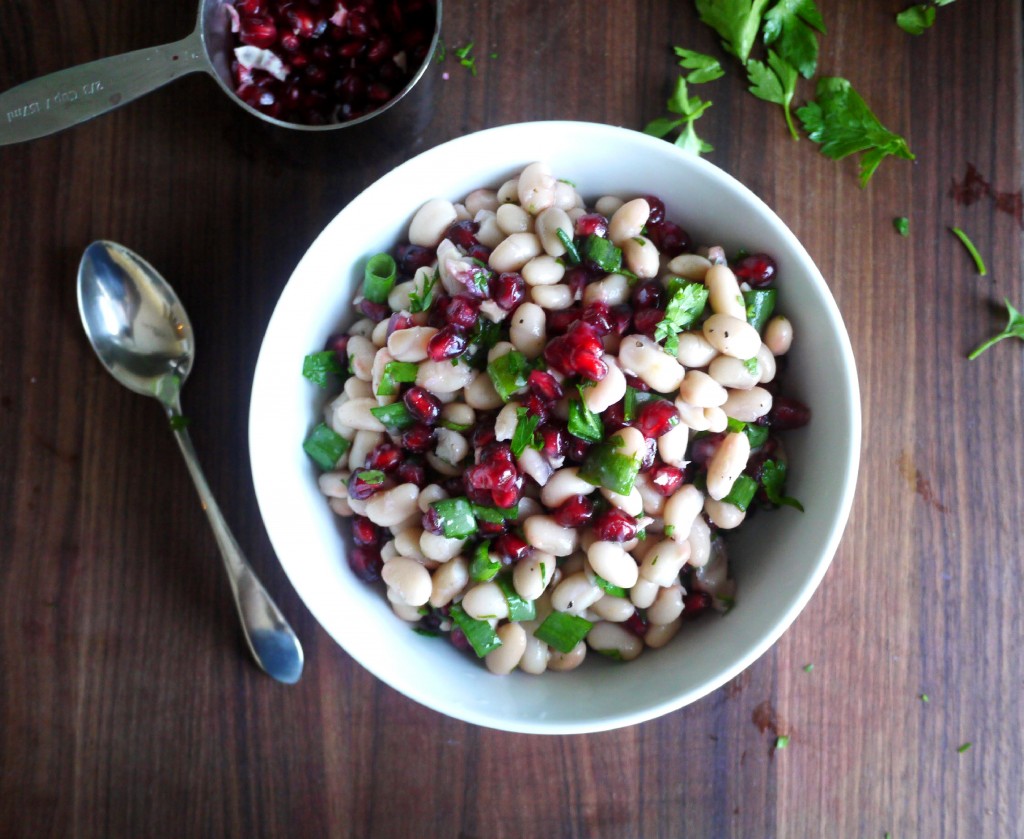 I discovered something very important this past year. I discovered…..wait for it….drumroll please….white beans. I know, I know. Where have I been? I get it – the discovery of white beans is not that exciting. But, for some reason, for the first 30 years of my life, I only gave notice to red, black, and pink beans. White, being the absence of all color, to me, signified the absence of all flavor. So, I studiously ignored the white bean, or as it's known in the bean world, the cannellini bean. Little did I know that I was missing out on some creamy, dreamy, bean-y goodness.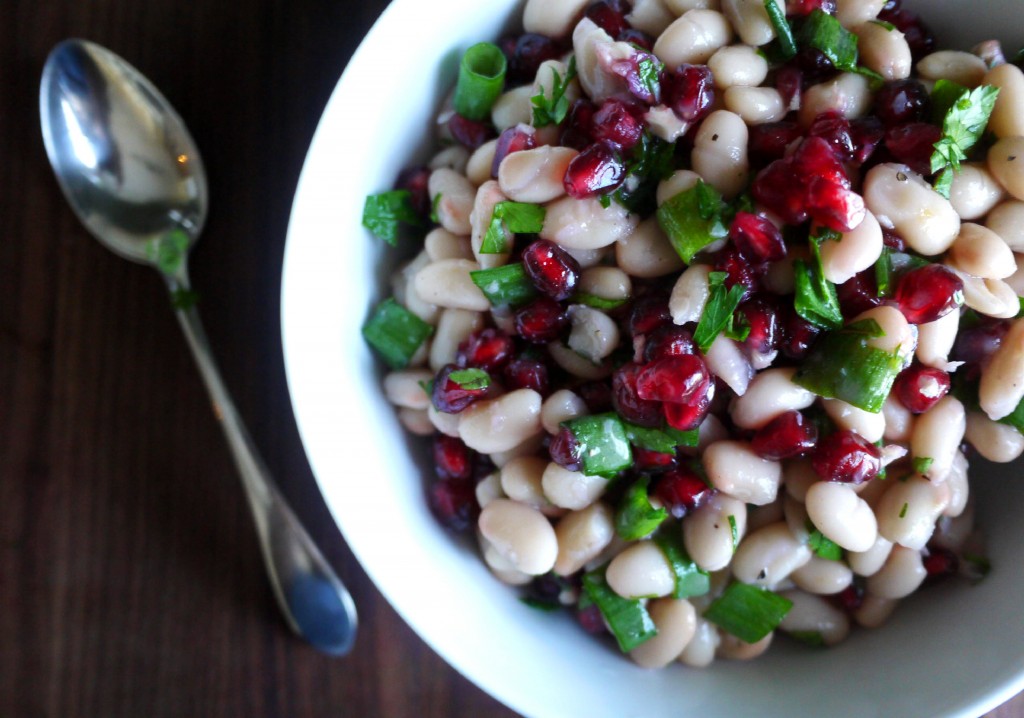 In October, during our Spanish honeymoon, Alasdair and I partook in an amazing white bean and ham stew. In November, I sautéed cannellinis in tomato sauce and stuffed them into zucchinis. And, in December, I mixed the white bean with some quality tuna for a tasty tuna salad bruschetta. With each passing day, I ignored the black beans and kidney beans crowding my pantry and reached for my little white bean friends. So, it's only fitting that I start off the new year with a tribute to my new favorite bean. Despite my newfound love for the white bean, I've yet to let it be the star of the show. Then, as I was perusing Bon Appetit's Food Lover's Cleanse (I know, right. It may be new favorite thing in the whole wide – aside from the white bean, of course), I saw it. The white bean salad with pomegranate and parsley.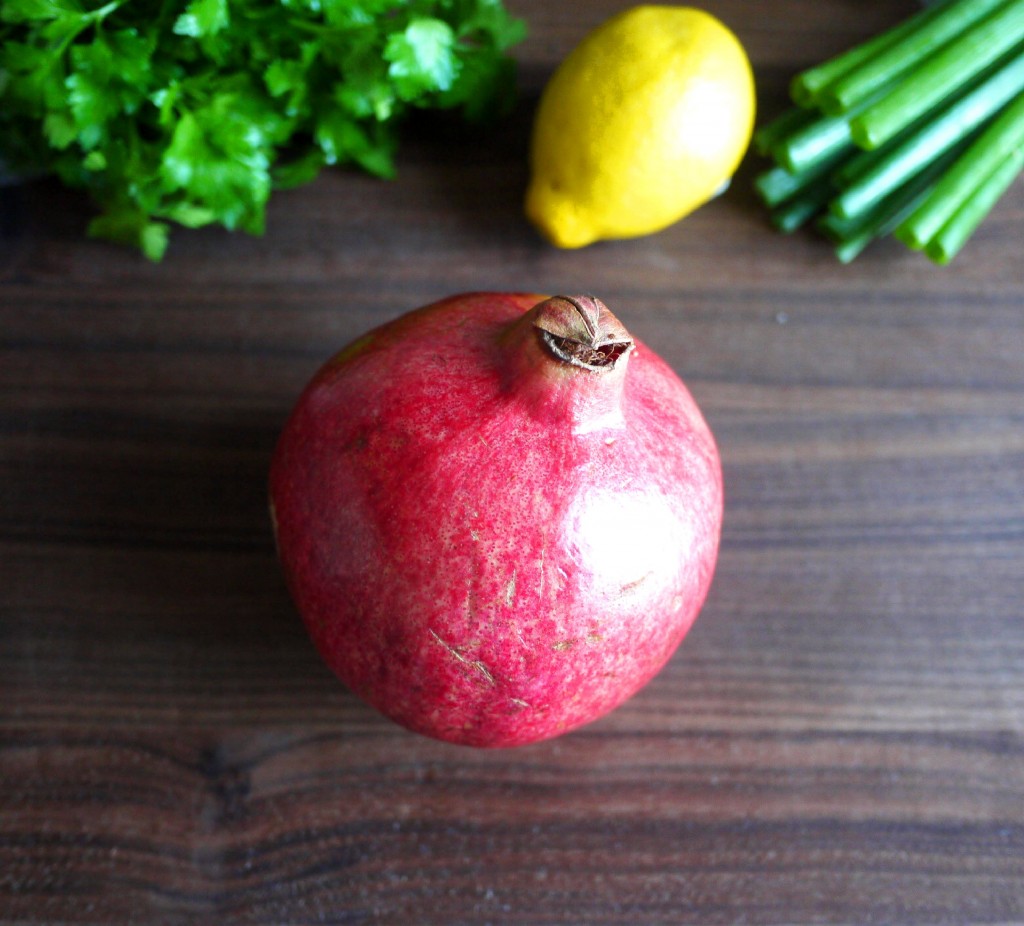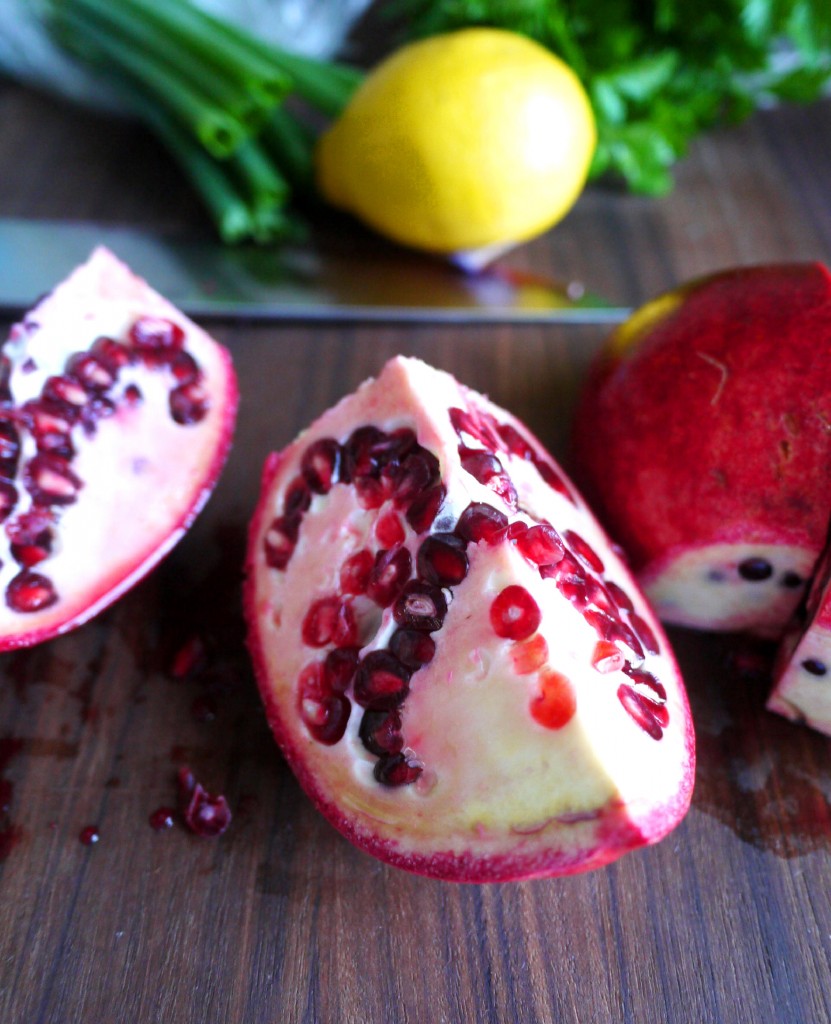 It sounded so bright and flavorful, the perfect cleansing dish to liven up my winter lunches. I do have to admit that when the grocery store man told me they were out of pomegranate seeds, I hesitated. I had never bought and/or seeded a whole pomegranate before. I saw it as a scary and tedious task. Fortunately, a kind soul overheard my conversation with the produce man and sensed my fear. She informed me that seeding a pomegranate was not something to shy away from – it was, in fact, easy. And, you know what? It was. SUPER easy. So is this salad. Dump all the ingredients in a bowl, mix, and there you go. Bright, easy, healthy lunch that you should probably already be eating. 🙂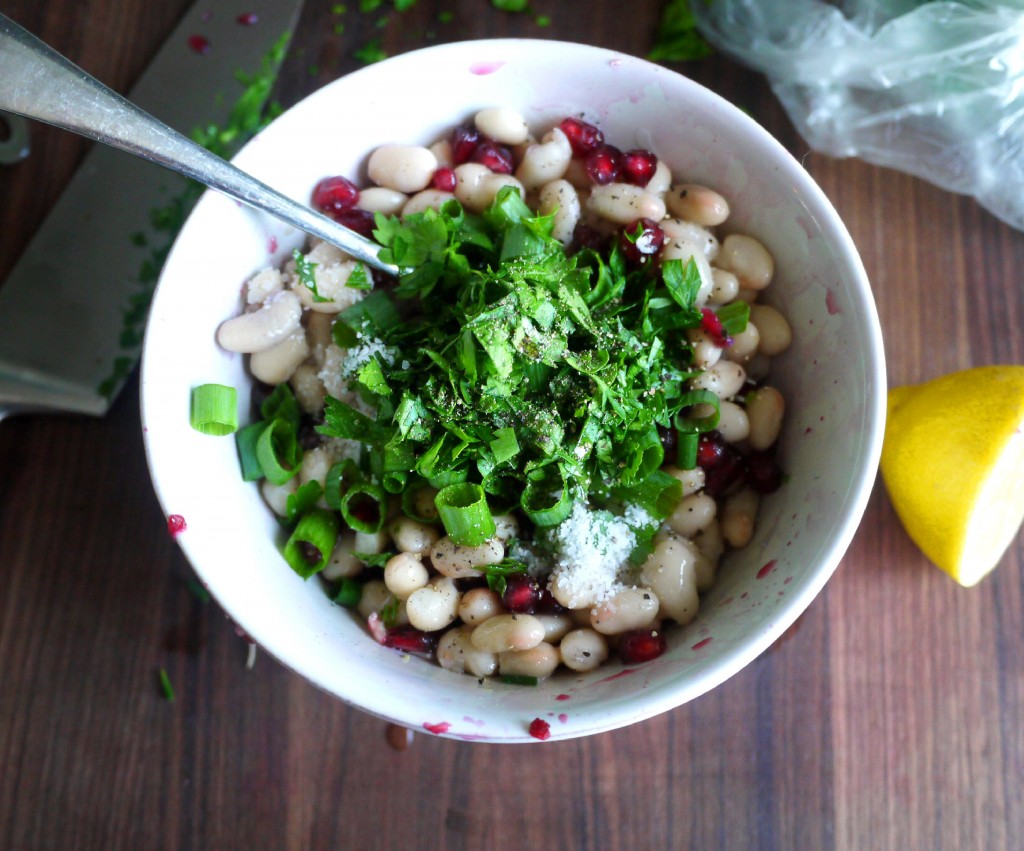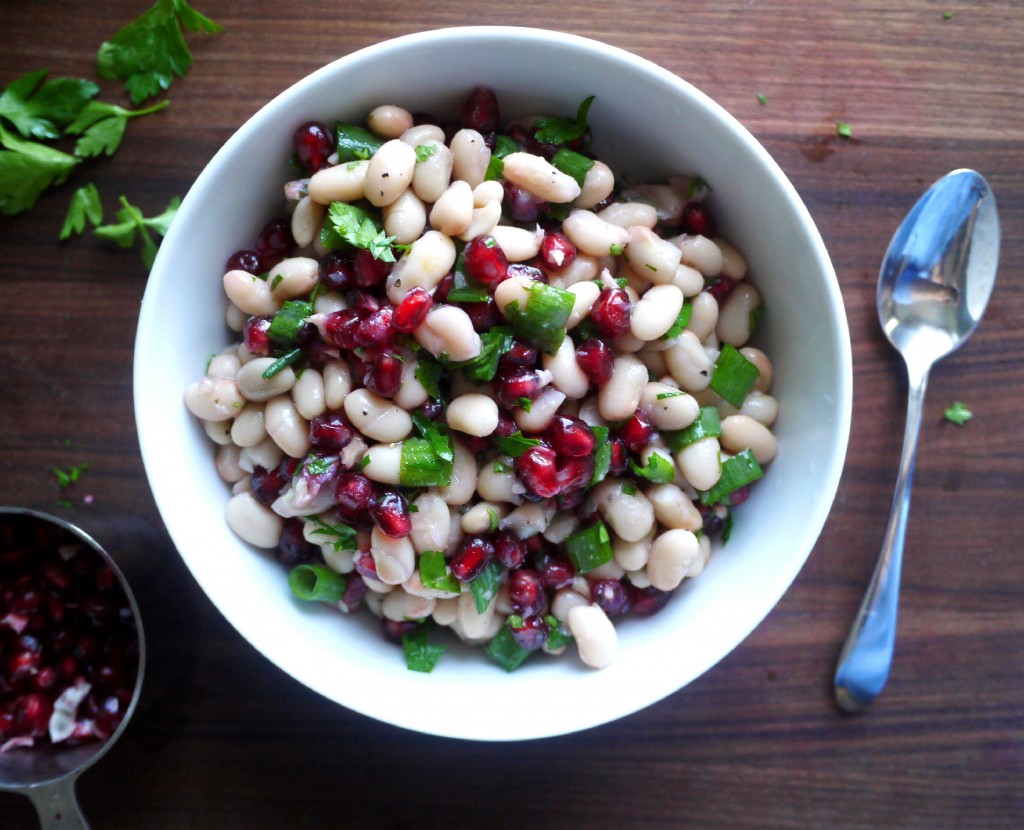 White Bean Salad with Pomegranate and Parsley
Author:
Healthy Recipe Ecstasy (Slightly Adapted from Bon Appetit)
Ingredients
1 15-ounce can cannellini (white kidney) beans, rinsed and drained
⅔ cup pomegranate seeds (1 pomegranate yields approximately 1 cup seeds so you will have a few leftover to snack on)
¼ cup thinly sliced scallions (I used a mix of white and green parts)
2.5 tablespoons fresh lemon juice
2 tablespoons chopped fresh flat-leaf parsley leaves
1 tablespoon extra-virgin olive oil
½ teaspoon kosher salt, plus more to taste
¼ teaspoon freshly ground black pepper
Instructions
Toss beans, pomegranate seeds, lemon juice, oil, scallions, parsley, and salt and pepper together in a medium bowl. Adjust seasonings as needed.