Happy Turkey Week everyone! I have a confession to make. I have never cooked a turkey. I can barely roast a chicken. When it comes to roasting a big bird in the oven, I choke. But, I can cook the heck out of some Thanksgiving side dishes.
Unfortunately, I don't actually have time this week to cook said Thanksgiving sides. Instead, I want to share some of my favorite side dishes that I've made in the past plus some dishes that I'm excited to try in the future.
First of all, Thanksgiving seems to be the only holiday where people actually want to cook Brussels Sprouts.  But, that doesn't mean that your guests actually want to eat your braised and boiled sprouts. Instead of torturing your family, try my Crispy Brussels Sprouts and Pancetta recipe. Your family members who usually pass the sprouts will be fighting over them!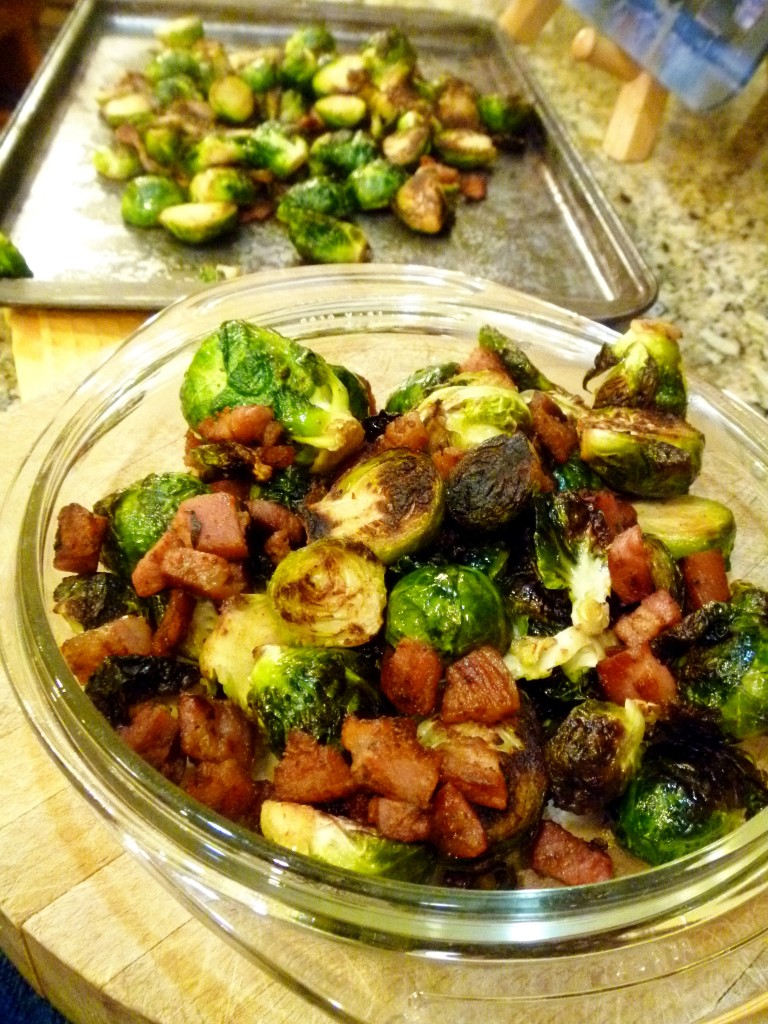 I haven't made this cornbread dish for HRX yet, but I've made it many times in the past, and it's buttery deliciousness. Extra buttery because it's the Deen Brother's Corn Bread Casserole with Fresh Corn and Green Onions. Sometime in the future, I'm going to figure out how to make this dish a little healthier. But, in the meantime, Thanksgiving is a time to splurge so butter away!
If you can't stomach another Thanksgiving filled with the same tired old classics and are looking to liven up the festivities, try my Mini Jalapeño Cornbread Cupcakes with Honey-Butter Frosting. They are spicy and sweet and moist and creamy all in one little bite.
Finally, one dish I haven't made yet, but I'm dying to try is Mario Batali's Sweet Potato Dumplings with Red Eye Gravy. Such a surprising and unexpected twist on sweet potatoes!
Whether you stick with the classics or try something new, the most important thing is that you have a day filled with yummy food and stuff yourself silly. Oh yeah…and give thanks. 😉 Because starting Friday, it's back to a more sensible diet. Can't live in holiday mode forever!