This shop has been compensated by Collective Bias, Inc. and its advertiser. All opinions are mine alone. #NaturallyCheesy #CollectiveBias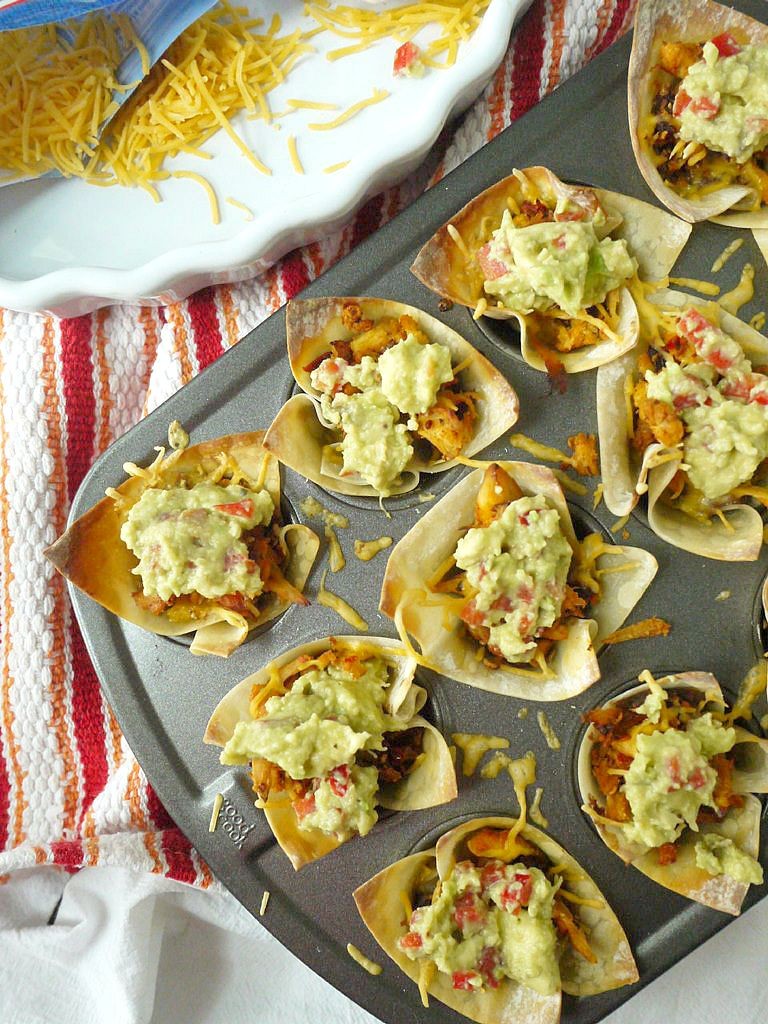 A long time ago (or three years), back in my novice blog days when my recipes were simple and my pictures were, well, embarrassing, I made these Mini Chicken Tacos Bites. They were good….and simple…. but nothing special.
I always think about making the taco bites for tailgates and football-watching parties, but, honestly, I'm just not that impressed with them. I can always think of something more tasty. Sadly, it's hard to be impressed after all the years of recipe testing and trying out dishes from some of the top bloggers and chefs from all over the world. And with the onslaught of Pinterest food photos, all the taco bites and pizzas and pasta recipes have started to blur together. #firstworldbloggerproblems
It's hard to stand out from the haze of internet food porn unless you can come up with the most amazingly complicated, ridiculous-sounding concoctions out there – and who's got time for that? Not this mom. I love entertaining, and I would love nothing more than to make a stadium out of meats and cheeses or a 48-hour slow cooked rib recipe for my guests, but we all know that ain't happening unless I want to run around looking like a chicken with my head cut off while everyone else is calmly drinking beer out of solo cups and snacking on 7-layer dip.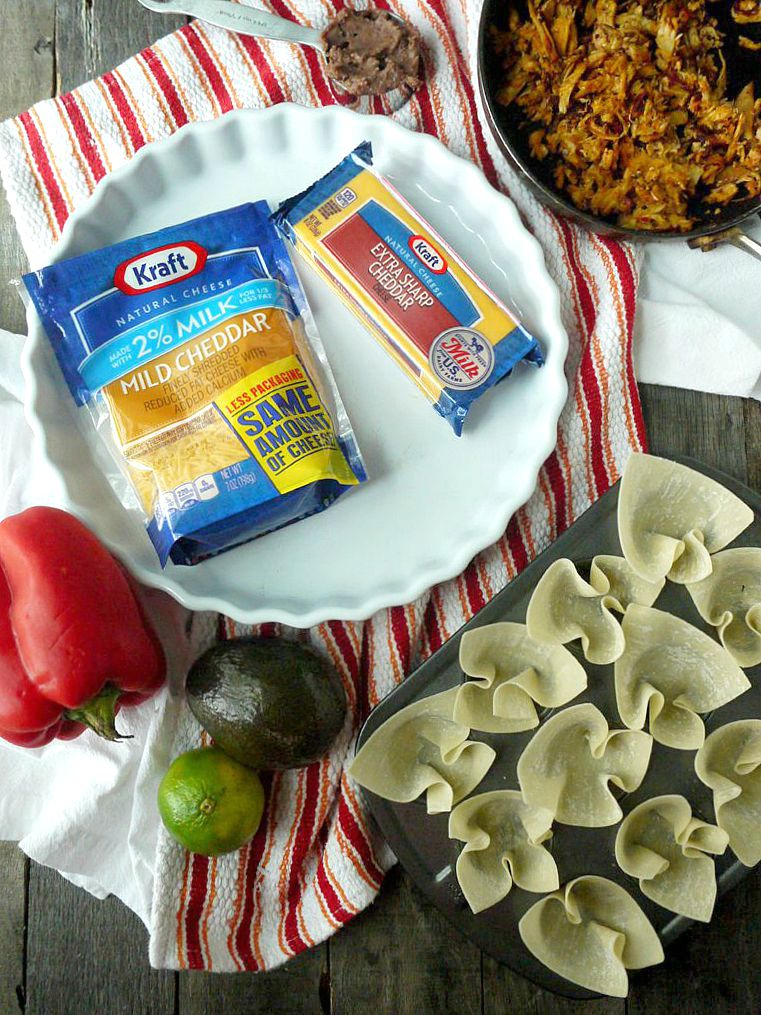 Fortunately, I've also learned a few tricks of the trade over the years – the most important trick being that the simplest additions can take a recipe from so-so to spectacular. A teaspoon of adobo sauce for spice. A tiny cube of extra sharp cheddar for an extra burst of cheesy. A layer of refried black beans for some depth. Kraft Natural Shreds cheddar cheese for some stringy meltiness. All these simple additions turned my boring old chicken taco bites into spicy, creamy, cheesy mouth-watering treats that I cannot wait to show off at my next tailgate. SERIOUSLY. SO. GOOD. I'm  blown away by how amazingly delicious these taco bites taste with just a few small tweaks and really no added time – you can pull this appetizer together in under 20 minutes!
I'm a big fan of Kraft Natural Shreds Cheese because it has lots of flavor flave – a little goes a long way so these taco bites are better for you than some other cheesy tailgate concoctions that need a ton of cheese to cover their lack of flavor flave. Each taco bite has just a pinch of Kraft Natural Shreds 2% Mild Cheddar and a tiny cube of Kraft Natural Chunk Extra Sharp Cheddar so you can get your dairy on without overdoing it which is pretty much my life's mantra.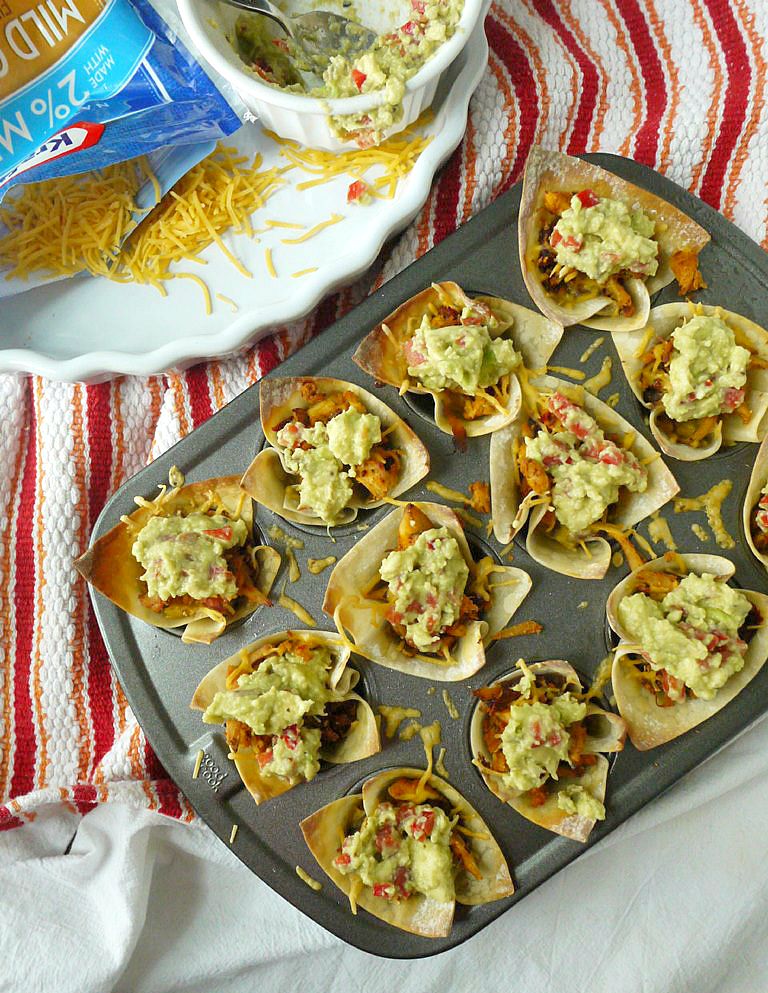 If you want to learn more about how to use Kraft Natural Cheeses at your next tailgate, Walmart stores will be holding game-time demos on Saturday, 9/26. I love shopping for my groceries at our Walmart because it reminds me of going 'marting in college and getting supplies for our football tailgates! Ah, youth. We were so easily amused…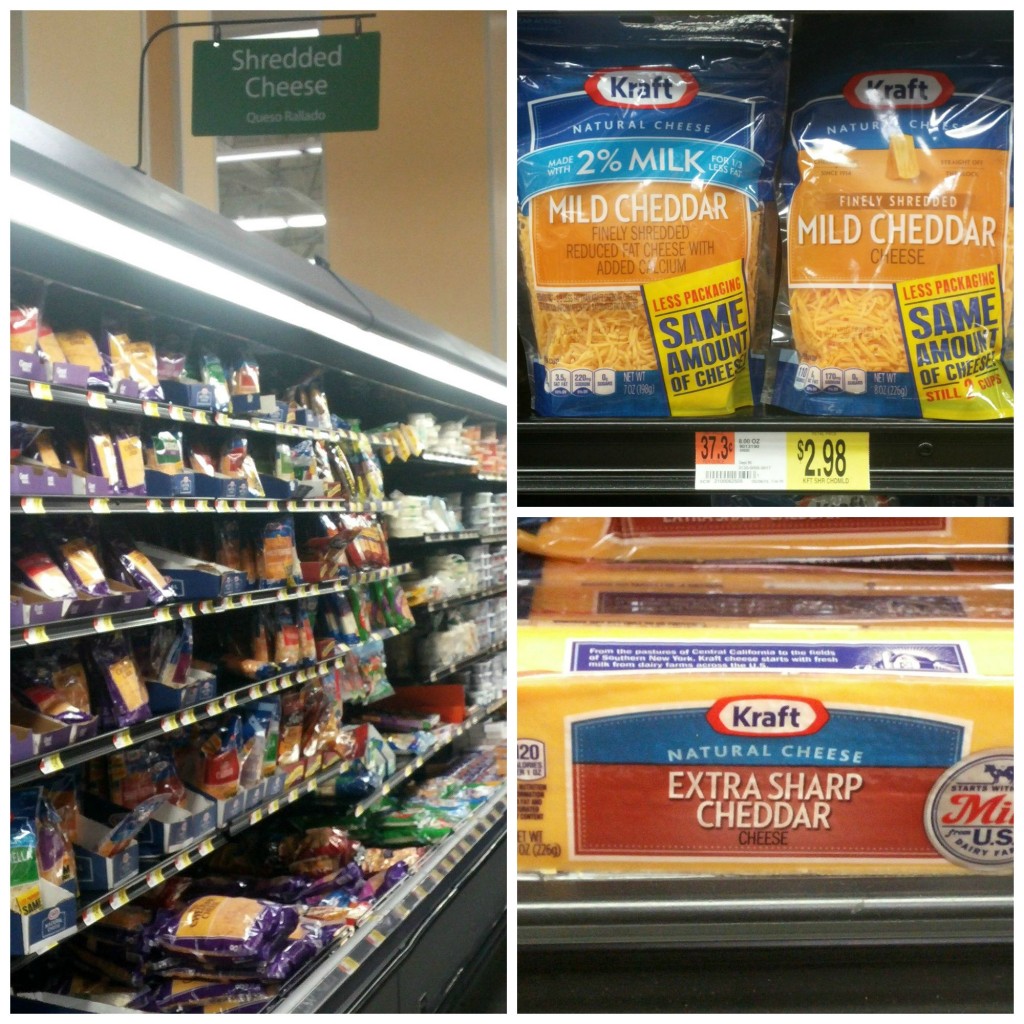 Be sure to check out more Kraft Natural Cheese recipes for your next tailgating or home entertaining occasion.
In the meantime, I'm gonna head back to my kitchen and grab myself a snack….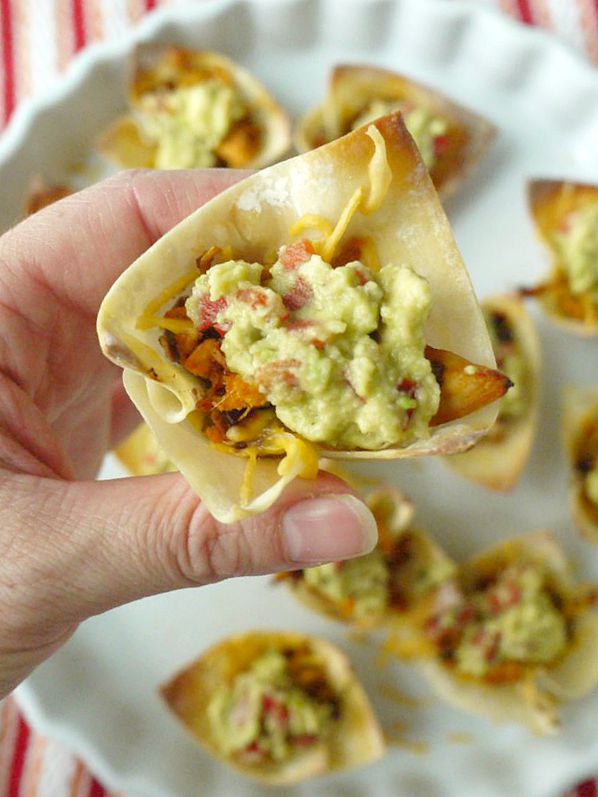 Cheesy Chipotle Chicken Taco Bites with Red Pepper-Guacamole
Author:
Healthy Recipe Ecstasy
Ingredients
12 wonton wrapper squares
1 teaspoon extra-virgin olive oil
1 cup shredded rotisserie chicken
¼ cup chopped chipotle chilies in adobe sauce
2 tablespoons of the adobe sauce
1 teaspoon garlic powder
¼ cup refried black beans
¼ of a block of Kraft Natural Chunk Extra Sharp Cheddar cheese, cut into 12 tiny cubes (about ½ of an inch all around)
¼ cup Kraft Natural Shreds 2% Mild Cheddar cheese
1 small avocado
¼ cup diced red peppers
2 tablespoons fresh lime juice
Salt and pepper, to taste
Instructions
Preheat oven to 375 degrees.
Heat the olive oil in a medium saute pan over medium-high heat. Add the chicken, chilies, adobe sauce and garlic powder. Saute 2-3 minutes, until all the ingredients are combined.
Coat a mini muffin tin with cooking spray. Put each wonton wrapper into a muffin holder.
Fill each wonton wrapper with one cube of the extra sharp cheddar cheese followed by about a teaspoon of refried black beans and a teaspoon of the chicken-chili mixture. Top each taco bite with the shredded cheddar cheese.
Bake for 10 minutes or until the wonton wrappers are golden and crispy.
While the taco bites are cooking, mash the avocado and mix it with the chopped red pepper, lime juice and add salt and pepper, to taste. Top each taco bite with a spoonful of guacamole once they're out of the oven.