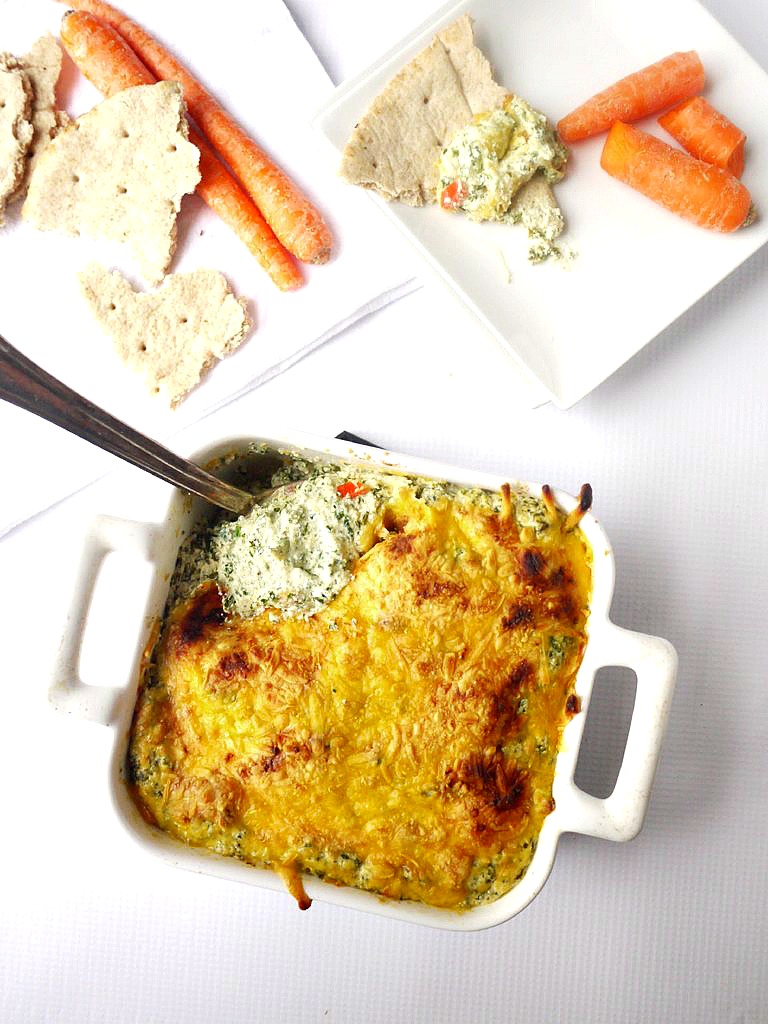 I LOVE spinach dip. When spinach dip is at a party, the snack table becomes my new best friend. I mean, it's spinach so it's healthy, right? Yeah, until cream cheese, mayo and sour cream join the party….
Well, cream cheese, mayo and sour cream aren't invited to my New Year's Eve party. No-sir-ee. Not on the guest list. Turned away at the door. Sorry, guys!
That doesn't mean that spinach dip can't come out and play though. We're just going to health things up a bit with a surprise secret ingredient. Wanna know the secret? You know you do. OK, twist my arm. The secret ingredient is…..Nasoya tofu!
You know I love a sneaky spinach-tofu cream sauce. Well, the same concept applies here. Instead of the usual fatty, creamy ingredients we're using soft tofu and nonfat Greek yogurt. For some additional flavor, I've added kale, goat cheese, bell peppers and some spices. All topped off with just a little reduced-fat cheddar cheese.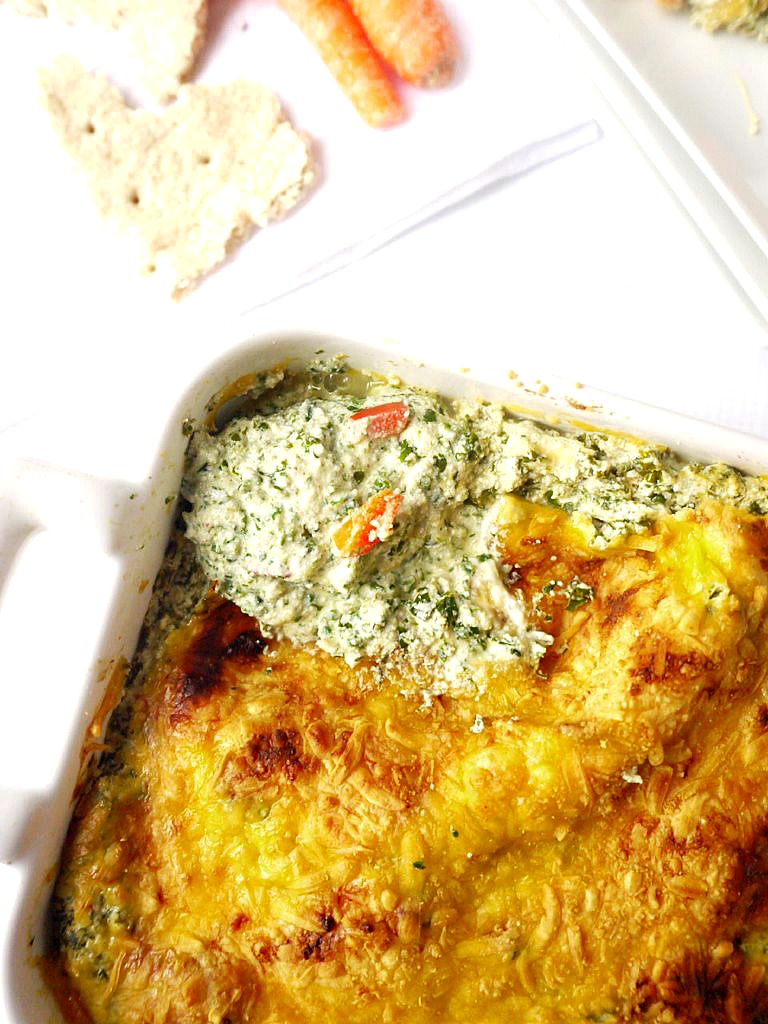 It's the perfect NYE appetizer. No one will even know it's healthy. Sneaky tofu wins again!
10, 9, 8, 7, 6, 5, 4, 3, 2, 1….HAPPY SPINACH DIP EVE!!!!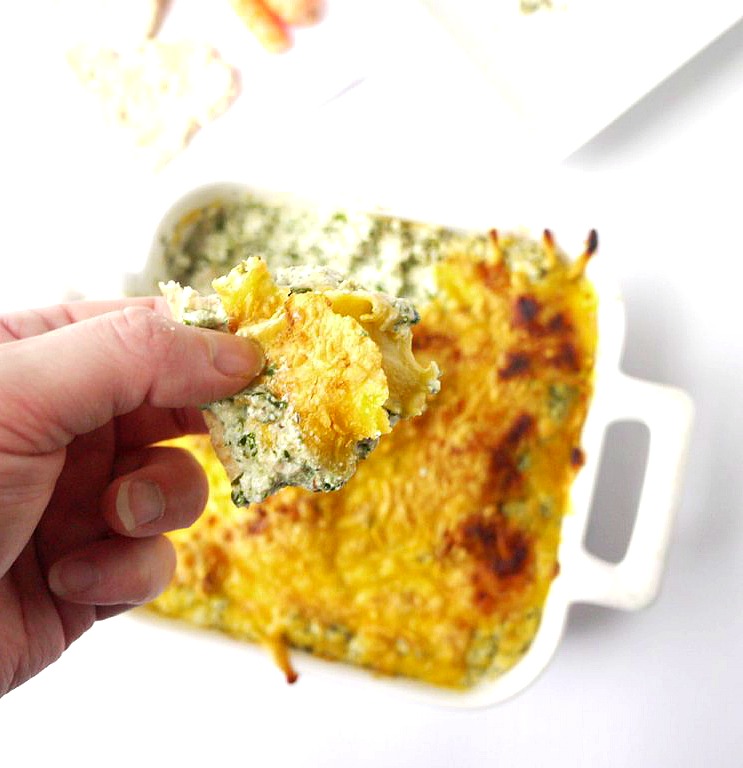 Skinny Goat Cheese, Spinach and Kale Dip
Author:
Healthy Recipe Ecstasy
Ingredients
1 teaspoon olive oil
2 cloves of garlic, chopped
8 cups fresh spinach leaves
6 cups fresh kale leaves, stems removed
½ cup of nonfat Greek yogurt
1 14-ounce package of soft tofu, drained (I used NaSoya Silken)
6 ounces crumbled goat cheese
¾ cup chopped red bell peppers
2 tablespoons fresh lemon juice
1 teaspoon dill weed
1 teaspoon dry mustard
½ teaspoon onion powder
½ teaspoon cayenne pepper
½ cup reduced-fat cheddar cheese
Instructions
Preheat oven to 375 degrees F.
Heat olive oil in a large skillet over medium high heat. Add garlic and cook for 1 minute, stirring frequently, until fragrant. Add kale leaves to skillet and cook for 2 minutes or until it just begins to wilt. Add spinach leaves and a splash of water and cook for an additional 4 minutes or until the greens are mostly wilted.
Add the garlic, greens, yogurt and tofu to a food processor and process until combined. Transfer the mixture to a medium mixing bowl. Mix in the rest of the ingredients (goat cheese through cayenne pepper).
Transfer the mixture to a small baking dish and top with cheddar cheese. Bake for 15-20 minutes or until cheese is melted. Optional: Broil for 2-3 minutes at the end to brown the cheese. Serve hot with veggies, crackers or torn pita.
Six more healthy spinach dip recipes:
Cooking Light's Spinach and Artichoke Dip
Skinnytaste Hot Spinach and Artichoke Dip
Amuse Your Bouche Healthy Spinach Dip
The Healthy Foodie's Avocado Spinach Dip
Detoxinista's Dairy-Free Creamy Spinach Artichoke Dip
Jeanette Healthy Living's Skinny Hot Spinach Dip
*I was compensated for this post by Nasoya but all opinions are my own.