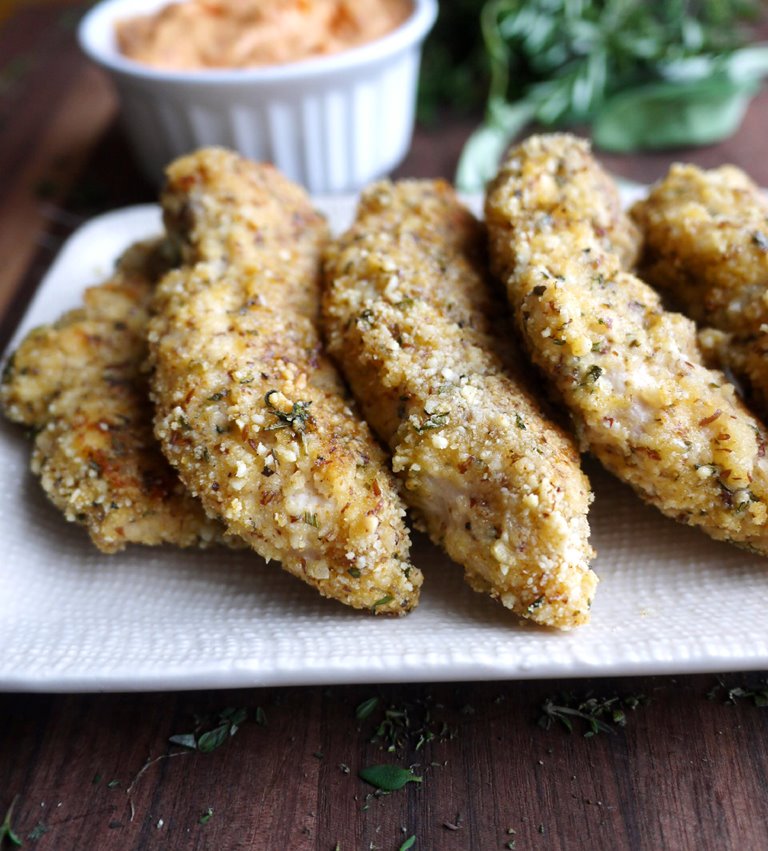 Ever have a day where you just feel like being a kid? When stress wasn't part of your vocabulary and the only thing you worried about was getting your homework done in time to watch Party of Five? (Whatever happened to Neve?) Saturday mornings (at least in my house) were dedicated to Saved By the Bell and California Dreams – not running errands or trudging through Home Depot – and Saturday nights were a time to cuddle up with family on the big orange couch (that's a SNICK reference for all you people born in the new millennium). Exercise wasn't a chore, it was just another fun playtime activity – gymnastics classes, running through the neighborhood with friends, playing tag…. And junk food, fried food, and sweets weren't the enemy – just some of life's yummy treats.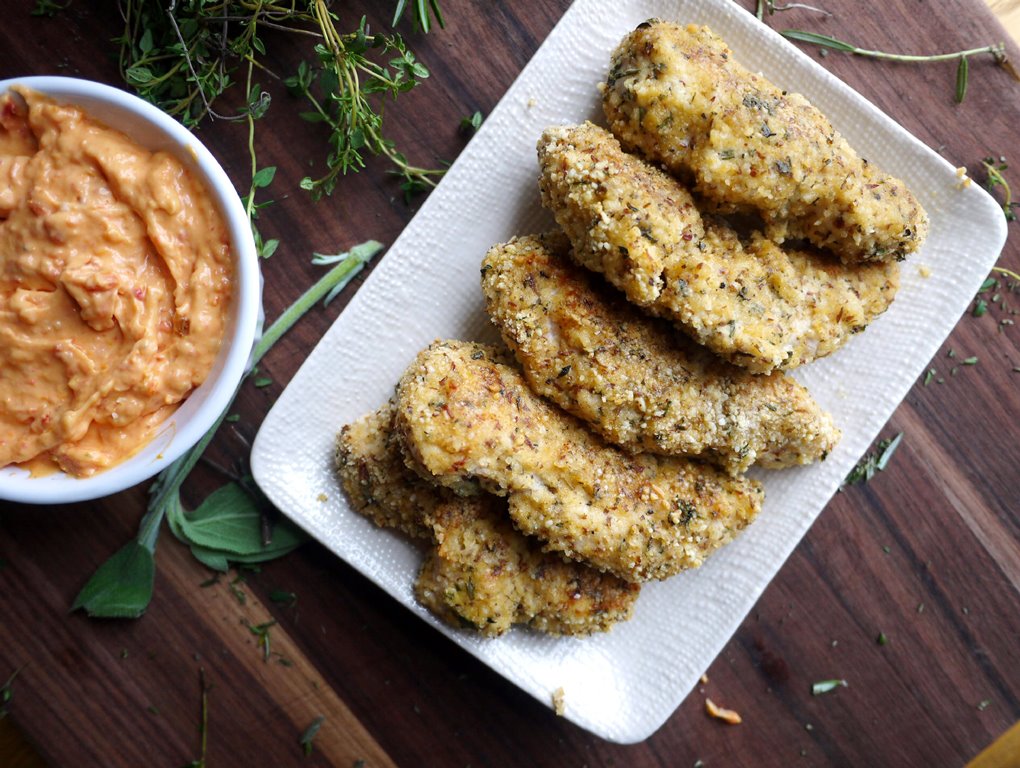 Chicken fingers, chicken nuggets, basically anything that involved frying chicken topped the list for me as a child. Confession time – I was a picky eater so that list wasn't very long. It pretty much went like this: tuna fish and saltine crackers, peanut butter and saltine crackers, McDonald's chicken nuggets and Swanson's fried chicken TV dinners (with mashed potatoes, corn and a brownie if you must know). But, here I am, 20 years later, and I eat everything, I swear! Except olives. Nope. Just. can't. do. it. *Shudder* Anyways, back to the matter at hand: chicken fingers. Aren't they the best? I loved them as kid, and I still love them as an adult. Give me a basket of chicken fingers and fries and a big bottle of ketchup, and I'll give you a happy girl.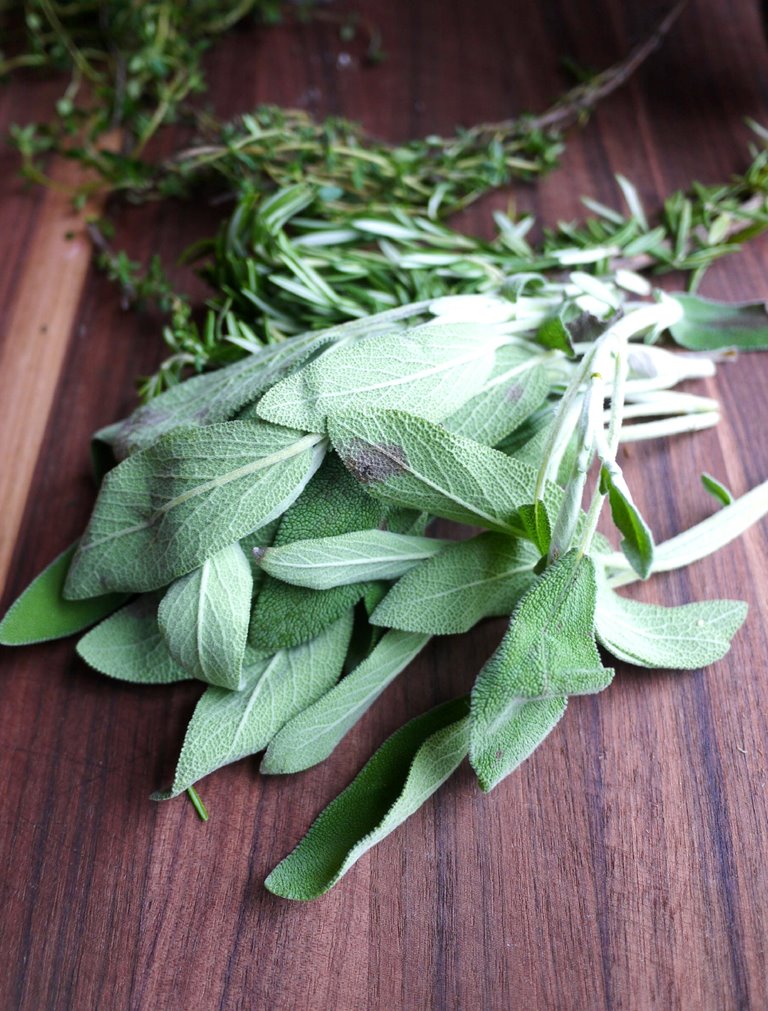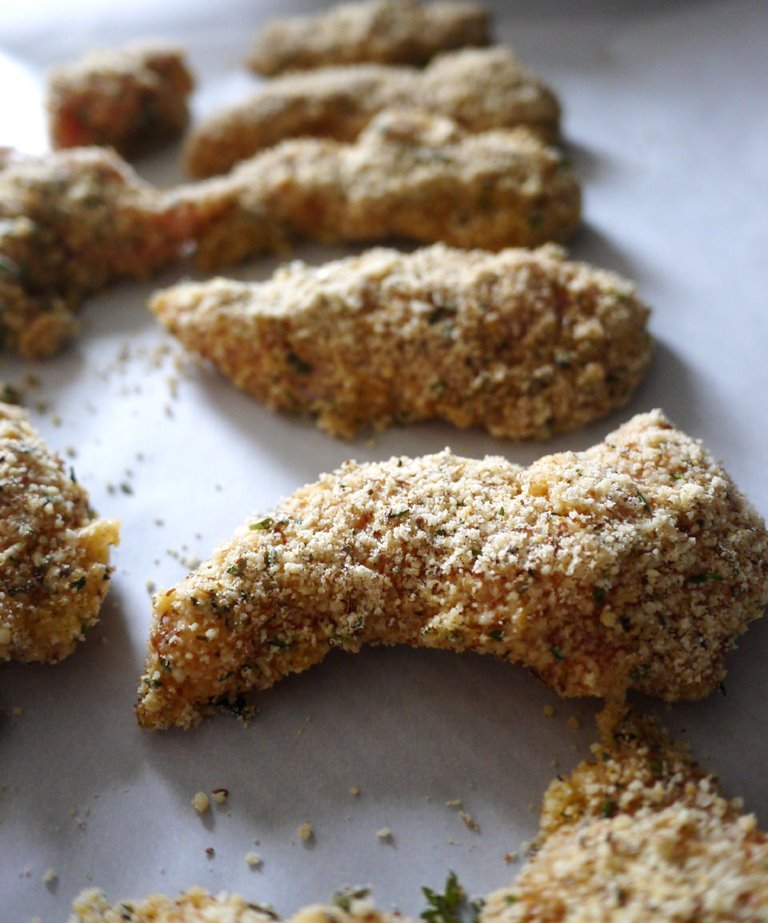 Of course, as an adult, I can't indulge in my passion for crispy fried tenders as much as I'd like. Until now, that is. Until these almond flour-encrusted, gluten-free baked chicken delights – that are, in a way, even better than the real thing – came into my life. Sure they're missing that crunch you only get from a good deep fry but they make up for it in spades with a nutty, herby flavor and a soft texture that just makes me want to cuddle the little tenderloins. Yes, I want to cuddle my food. I'm weird, I know.
Using fresh herbs is key here. Yes, dried herbs would work fine if you're pinched for time and/or money, but the fresh herbs really give the tenderloins that extra flavor boost that makes them special. Oh, and ketchup? Sure, the sugary tomato stuff was great when I was a kid. But, these grown-up chicken fingers need a grown-up dipping sauce. That's where spicy sun-dried tomato dipping sauce comes in. And the world makes sense yet again. Past meets present, present meets past, and I get to have the comforts of childhood combined with the knowledge and wisdom that only adulthood (or Mr. Belding) can bring.
Grown-up Chicken Fingers with Spicy Sun-Dried Tomato Dipping Sauce
Author:
Healthy Recipe Ecstasy
Ingredients
Chicken Fingers:
8 chicken tenderloins
1 cup almond flour
1 tablespoon flaxseed meal
1 teaspoon paprika
1 teaspoon ground marjoram
½ teaspoon garlic powder
½ teaspoon sea salt
1 tablespoon finely chopped rosemary
1 tablespoon finely chopped sage
1 tablespoon finely chopped thyme
Ground black pepper to taste
2 eggs, lightly beaten
Cooking spray or olive oil spray
Spicy Sun-Dried Tomato Dipping Sauce:
1 cup low-fat mayonnaise
1 and ½ teaspoons sriracha or sambal oelek ground fresh chili paste
¼ cup sun-dried tomatoes packed in oil
½ teaspoon garlic powder
Instructions
Preheat oven to 425 degrees (F) and line a large baking sheet with parchment paper.
In a shallow dish or plate, mix together the almond flour, flaxseed meal, paprika, marjoram, garlic powder, sea salt, chopped herbs, and ground black pepper.
Add the eggs to another shallow dish.
Blot the excess moisture off from the chicken tenderloins with paper towels and then dip them in the egg. Make sure the tenderloins are thoroughly coated in the egg mixture and then dredge them in the almond flour breading, pressing to adhere.
Place the chicken fingers on the parchment-lined baking sheet and lightly spray with cooking spray or olive oil.
Place the chicken fingers in the oven and bake for 8-9 minutes. Flip the chicken fingers over, lightly spray again with cooking spray or olive oil and bake for another 8-9 minutes.
Transfer the chicken fingers to a platter and keep warm.
Add the dipping sauce ingredients to a food processor and process on high for 30 seconds or until the sauce is smooth. Serve the sauce along with the chicken fingers.