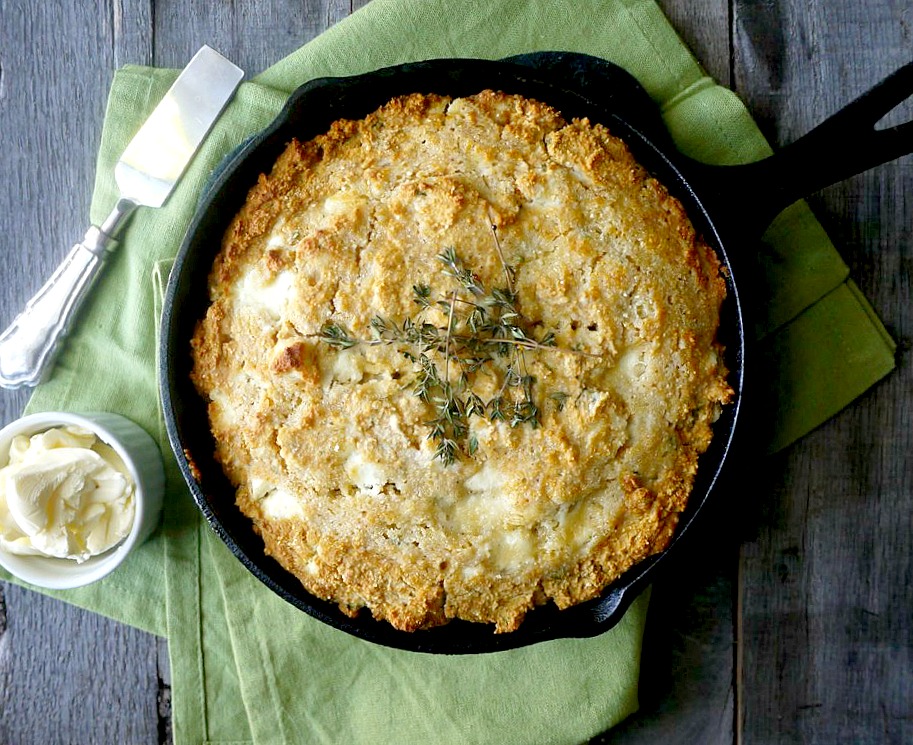 After a little break from fall recipes, I'm back! I know you guys feel me on being overwhelmed with upcoming holiday recipes so I just had to take a few days to enjoy some foods that had nothing to do with fall produce or root vegetables.
Now that I've reset my taste buds, I'm primed and ready for some Thanksgiving eats! Baby boy in my tummy is ready for mashed taters, gravy and cornbread!
Let's talk cornbread. I've always liked cornbread but I've never LOVED cornbread. I mean, regular cornbread is kinda dry and bland. Now, slather it in butter and we've got a deal but you can't always rely on butter. A few years ago, I started making a ridiculous cornbread casserole from the Deen Brothers Cookbook. It's creamy and flavorful and my go to holiday recipe. BUUUUTTTTT it's not even close to being healthy. Shocker, I know.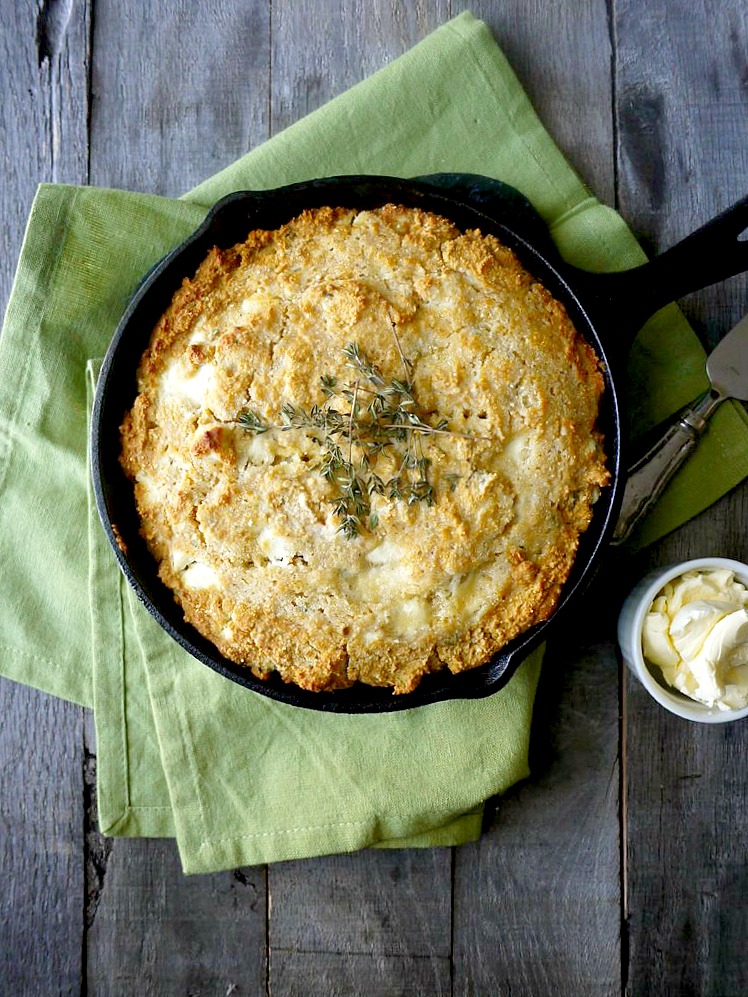 So I decided to make a scrumptious cornbread that was neither dry and bland nor ridiculously unhealthy. I had lots of ideas for super creative and/or super healthy cornbreads but, after my first attempt at a savory mushroom and sage flaxseed cornbread was an epic fail, I decided to keep things simple.
I did a little research and learned that old-fashioned cornbread used to be made without flour – just cornmeal. Know what that means? Old-fashioned cornbread is naturally gluten-free! If you're gluten-intolerant and missing cornbread, that's pretty good news, right? Especially because most cornbreads out there these days are made with equal parts cornmeal and flour. Old-fashioned cornbread was also made sans sugar. I can get on board with that because I'm the savory queen but I had this honey and goat cheese combo in my head so I knew I wanted to add a touch of sweetness with the honey in this recipe.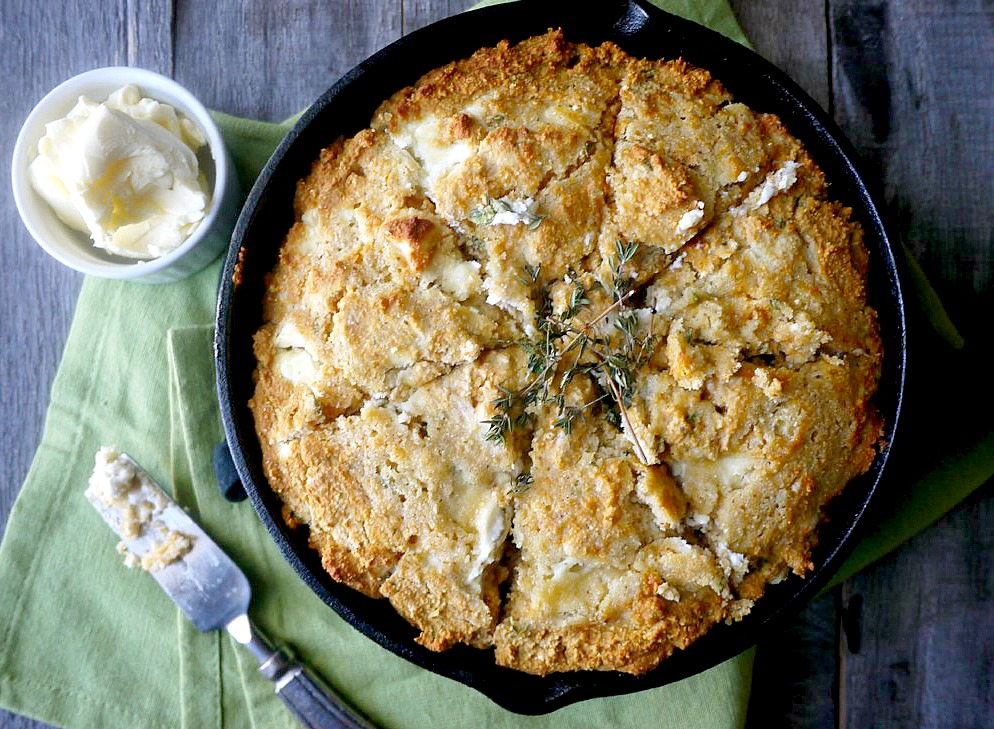 Speaking of goat cheese, it adds so much moisture to the cornbread. Cornbread is usually made with buttermilk but I decided to health things up a bit and moderate my dairy intake by using unsweetened almond milk.
The result is a moist, crumbly inside with an almost biscuit-like, crispy-crumbly top. It's not your mamma's cornbread but it's perfection.
P.S. While this cornbread does not need butter (I mean, who NEEDS butter? OK, don't answer that), it's pretty awesome with some butter spread on top. Make it honey butter and you might swoon. So will your Thanksgiving guests.
Gluten-Free Goat Cheese and Thyme Skillet Cornbread
Author:
Healthy Recipe Ecstasy
Ingredients
2 cups cornmeal
1 teaspoon baking powder
1 teaspoon baking soda
½ teaspoon salt
¼ teaspoon black pepper
3 teaspoons fresh thyme, plus more for garnish
1 and ½ cups unsweetened almond milk
1 large egg
3 tablespoons honey, plus more for drizzling
8 ounces goat cheese
Instructions
Preheat oven to 425 degrees.
Combine all the dry ingredients (cornmeal through thyme) in a large bowl. Mix together the almond milk, egg, and honey in a small bowl. Add the wet ingredients to the dry ingredients and mix until combined. Mix in the goat cheese.
Grease a medium cast-iron skillet with butter or coconut oil. Pour the cornbread mixture into the skillet and garnish with a few thyme sprigs and drizzle with honey.
Cook for 35 minutes or until the top of the cornbread is golden. Let the cornbread sit for 10 minutes before slicing.