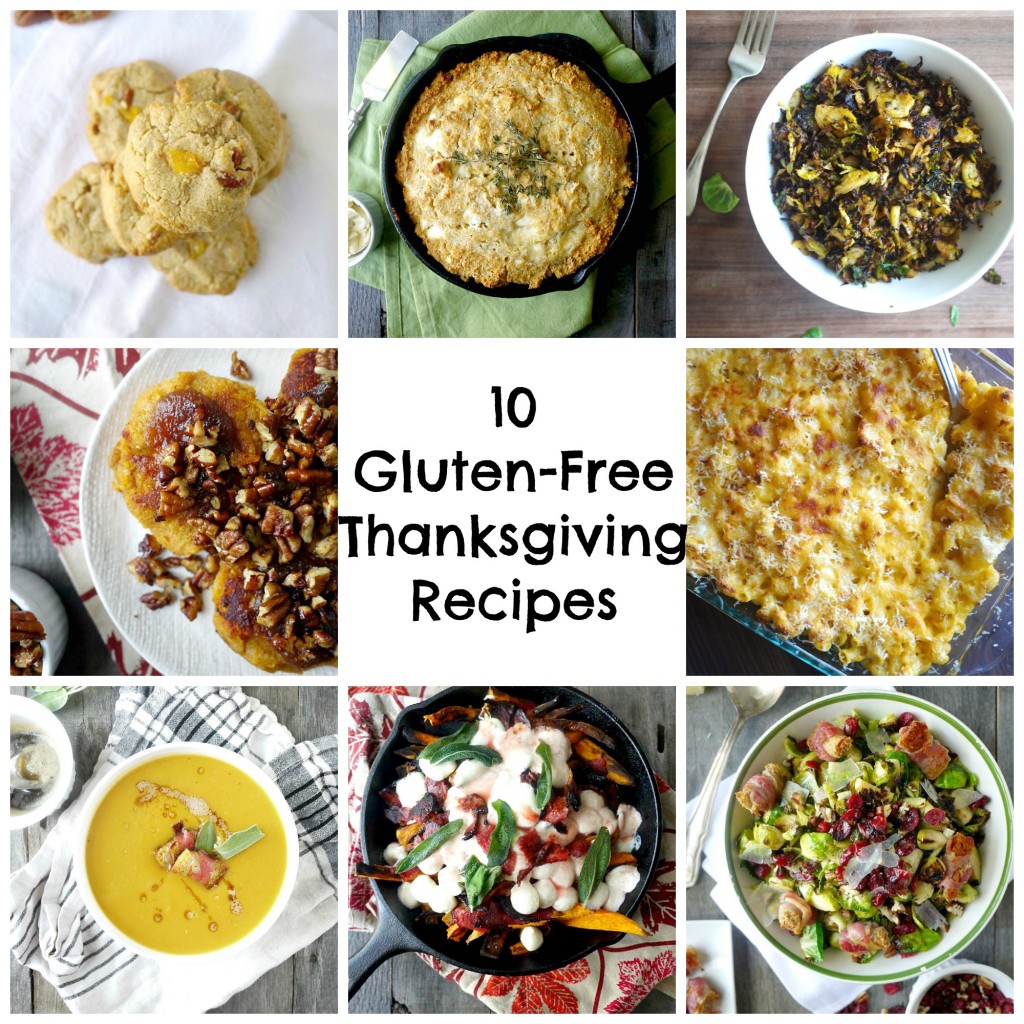 Anytime I cook for my family there are certain things I have to take into consideration. My mom and brother are lactose intolerant so the meal either has to be light on dairy or Lactaid needs to be a side dish. My stepmom is gluten intolerant so when I cook for her and my dad, I always make sure to include gluten-free options. My husband is vegetable intolerant. Just kidding, but he will complain if the meal doesn't have any meat. And, I'm pregnant so I'm intolerant to various things on any given day.
But, most recently, I'm trying to cut down on carbs and starches to relieve stomach bloating and pain. That's why, today, I'm sharing my favorite gluten-free recipes that will be perfect for any Thanksgiving. The roundup includes recipes that are dairy-free or that can easily be made dairy-free as well.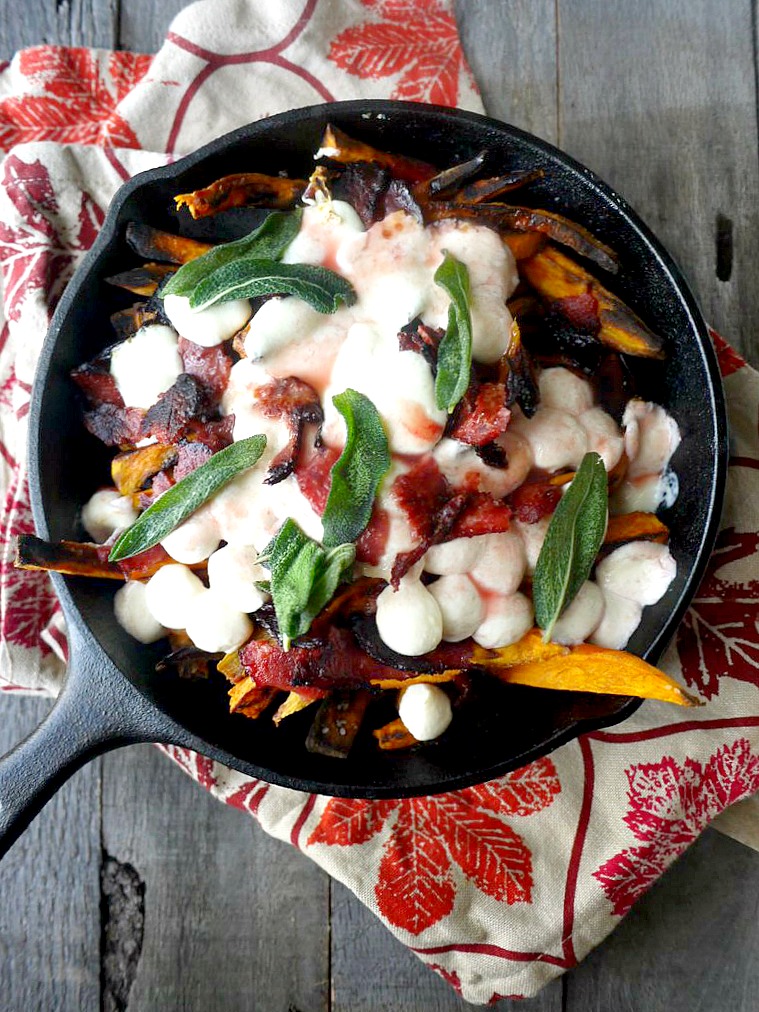 Sweet Potato Poutine with Crispy Turkey Bacon, Cranberry Gravy Sauce and Fried Sage. This is one dish that cannot be made dairy-free. You want, ney, you need that mozzarella cheese topping on this mouth-watering Thanksgiving-inspired appetizer!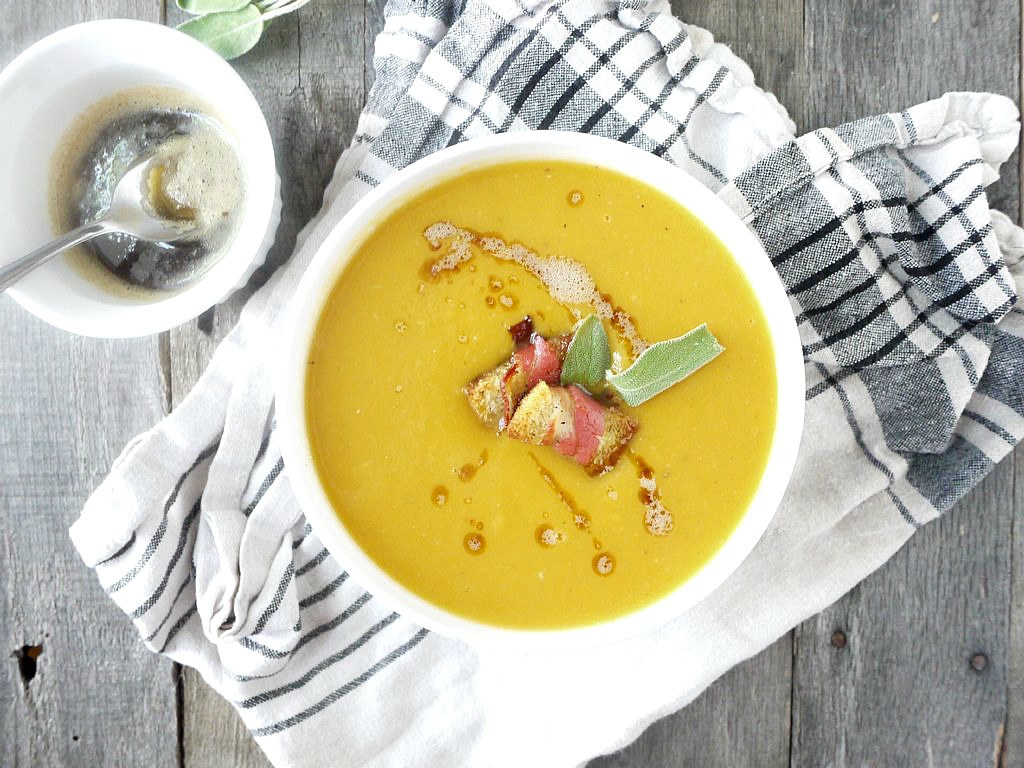 Sweet Potato Apple Soup with Sage Brown Butter and Pancetta Croutons Use a gluten-free bread for the pancetta croutons which are the perfect salty compliment to this sweet soup.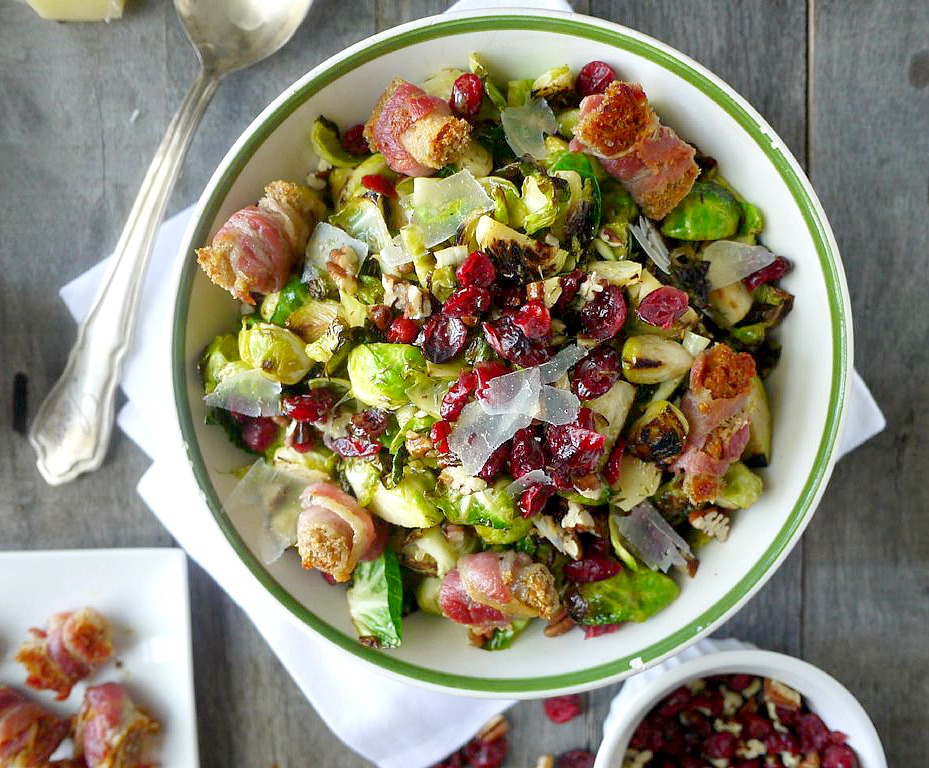 Brussels Sprouts Salad with Cranberries, Pecans and Pancetta Croutons. Again, use a gluten-free bread for the pancetta croutons which top this fall salad.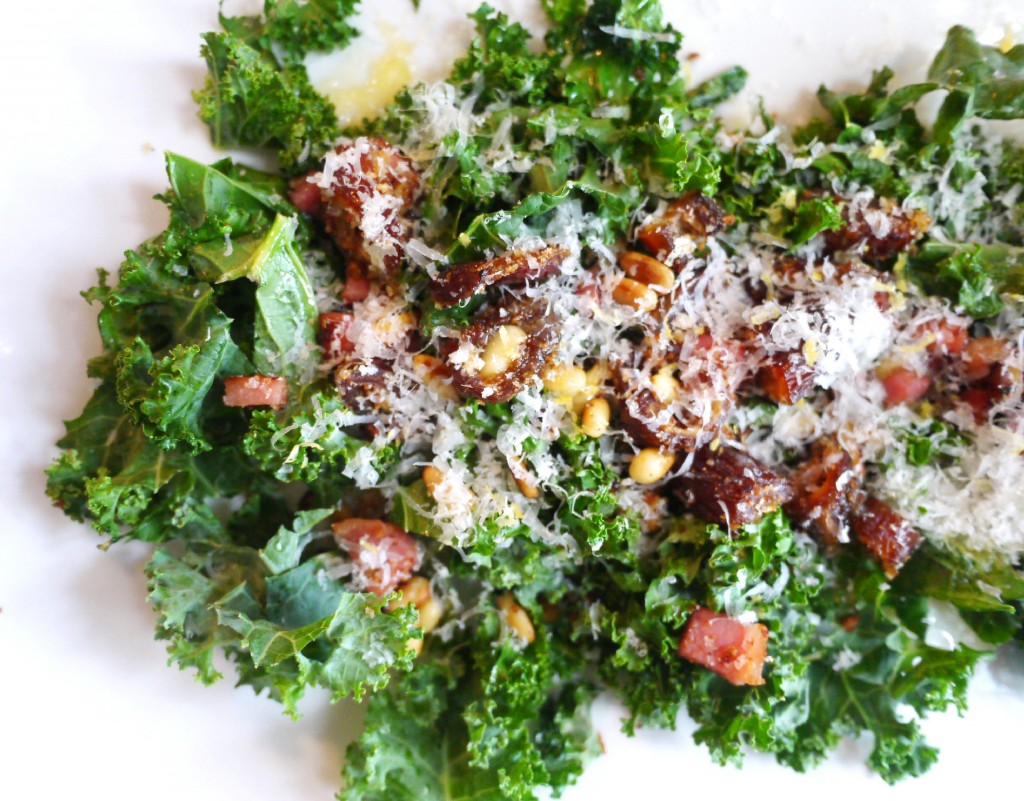 Kale Salad with Pancetta, Dates and Pine Nuts. You can leave the cheese off this salad for a dairy-free version and it will still rock your world.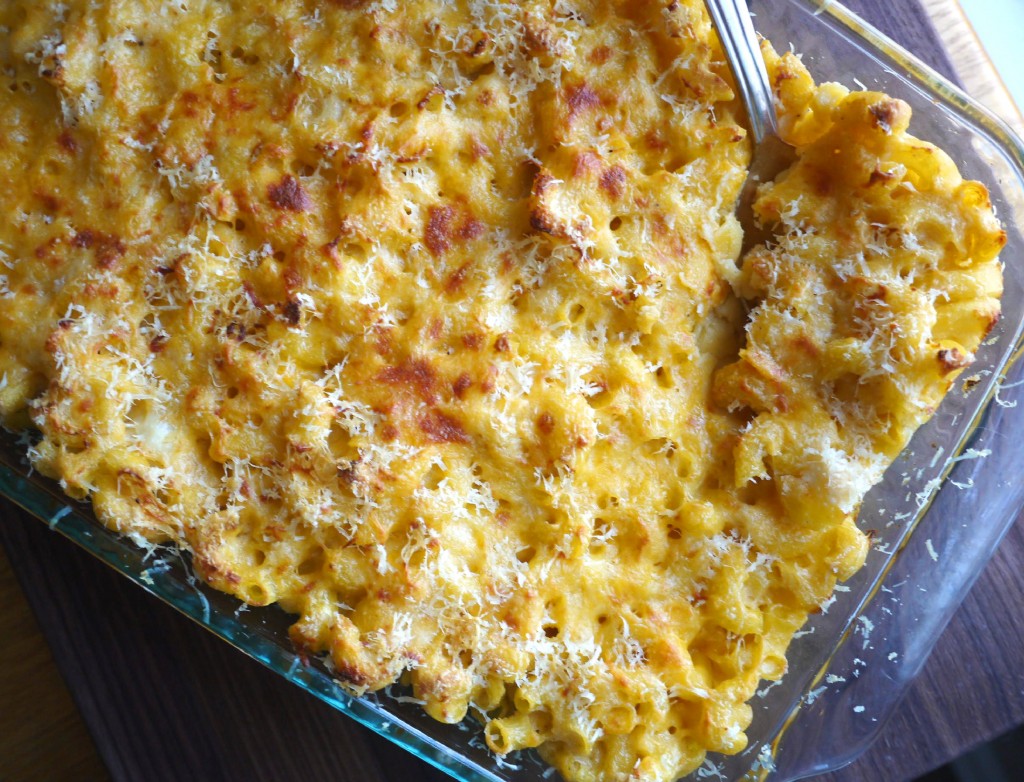 Quinoa Pasta Mac 'n' Cheese. This side dish uses low-lactose cheeses and a cauliflower sauce. It's a family favorite.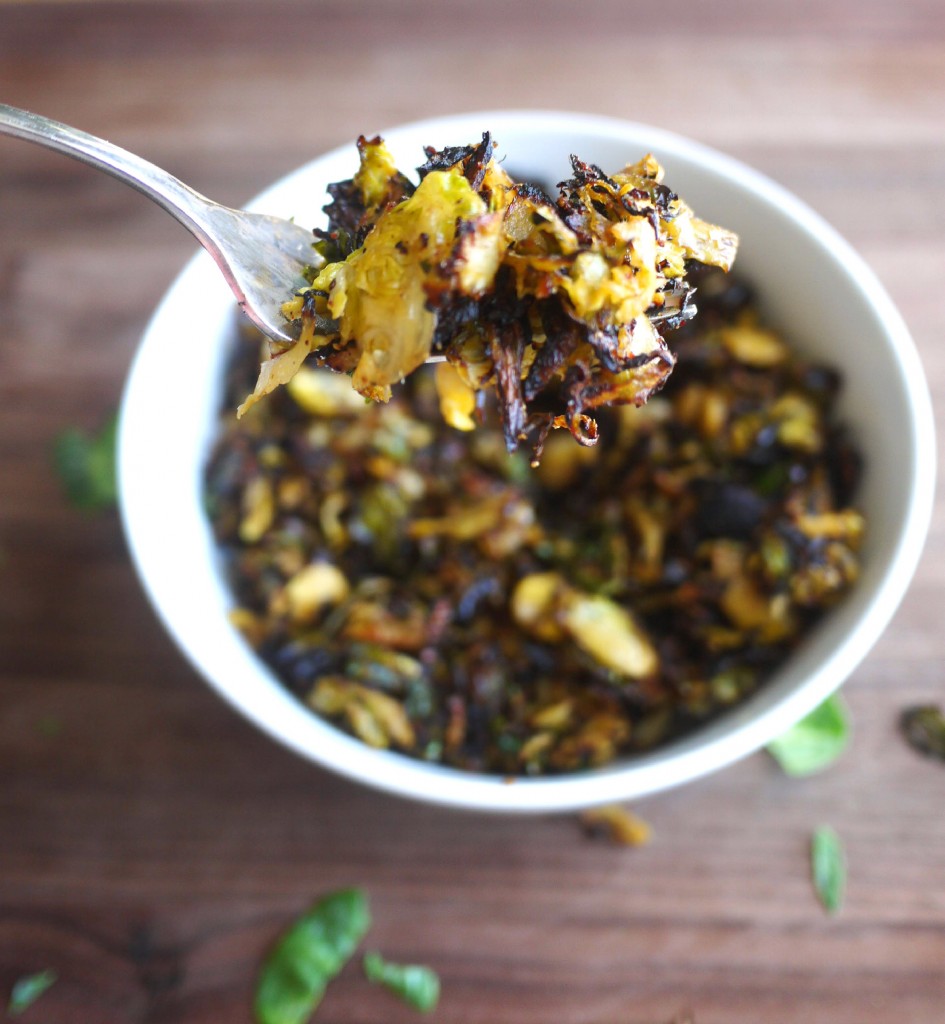 Burnt Maple Brussels Sprouts. 'Nuff said.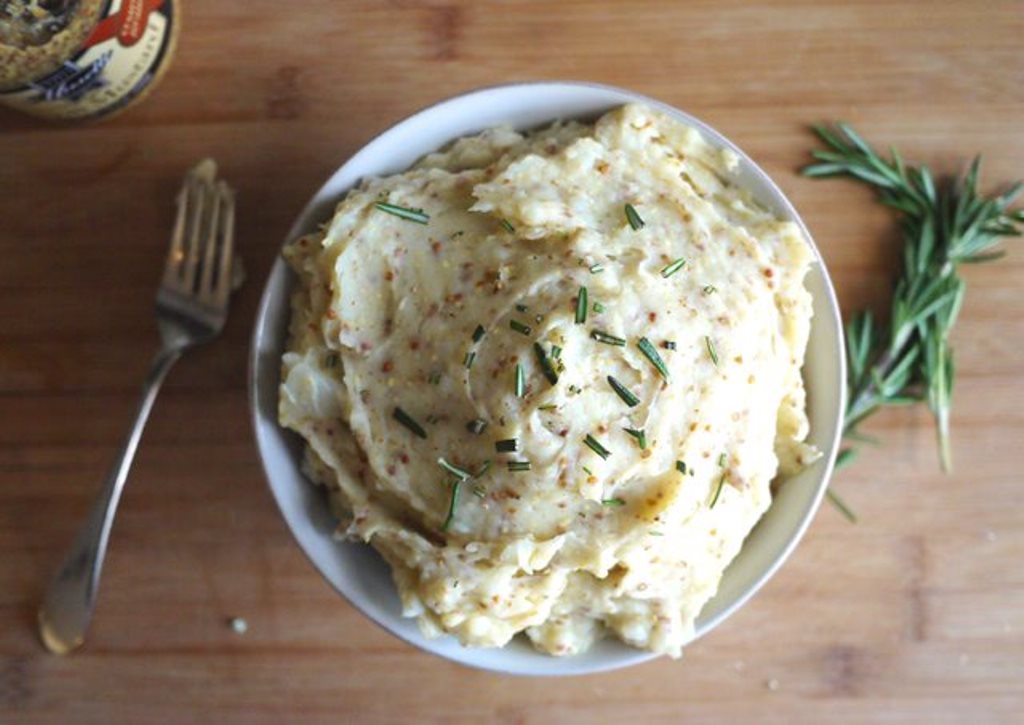 Dijon and Olive Oil Mashed Potatoes. No butter here. Olive oil subs in for a creamy, dairy-free side dish.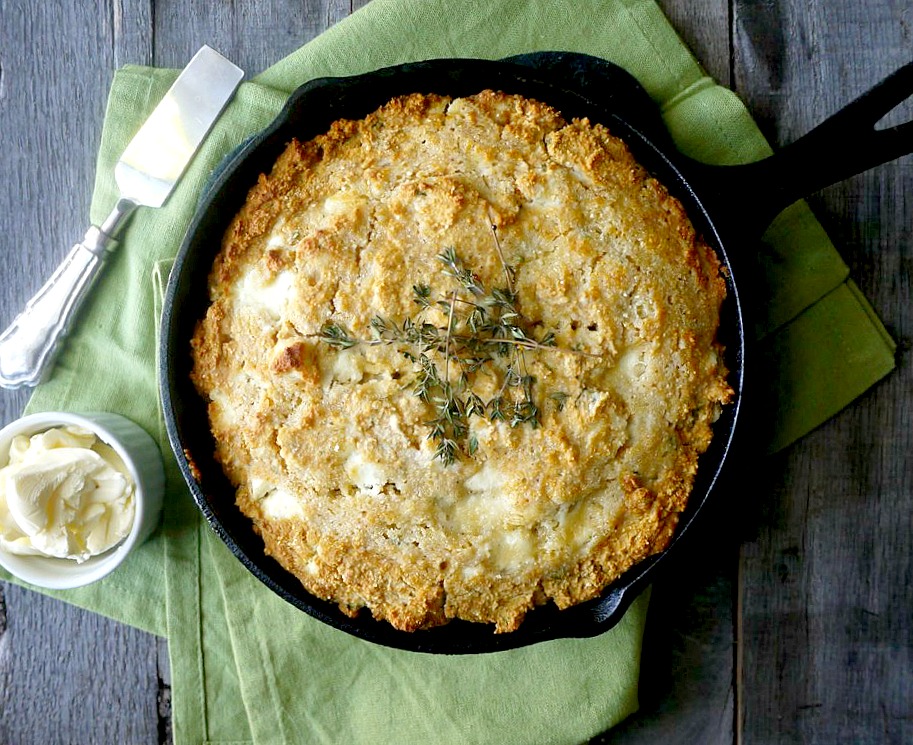 Gluten-Free Goat Cheese Thyme Skillet Cornbread.  This cornbread is made the old-fashioned way without any flour.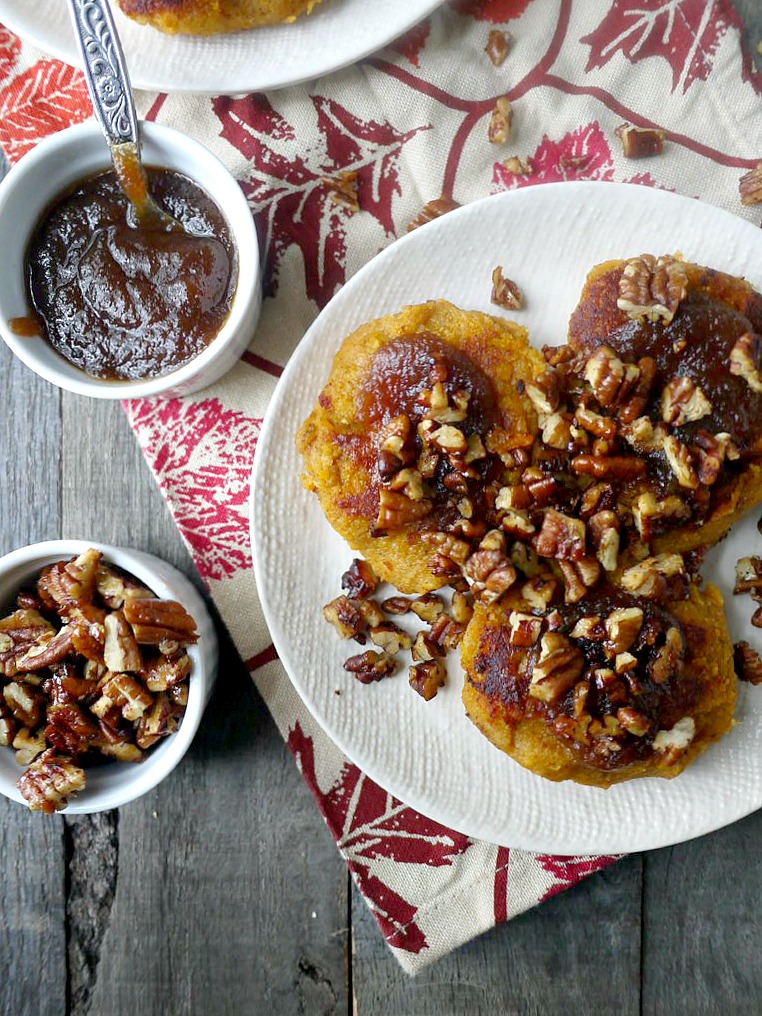 Sweet Potato Cakes with Spiced Pecans and Apple Butter. I would eat these sweet potato cakes for an appetizer, side or dessert. They always make me drool.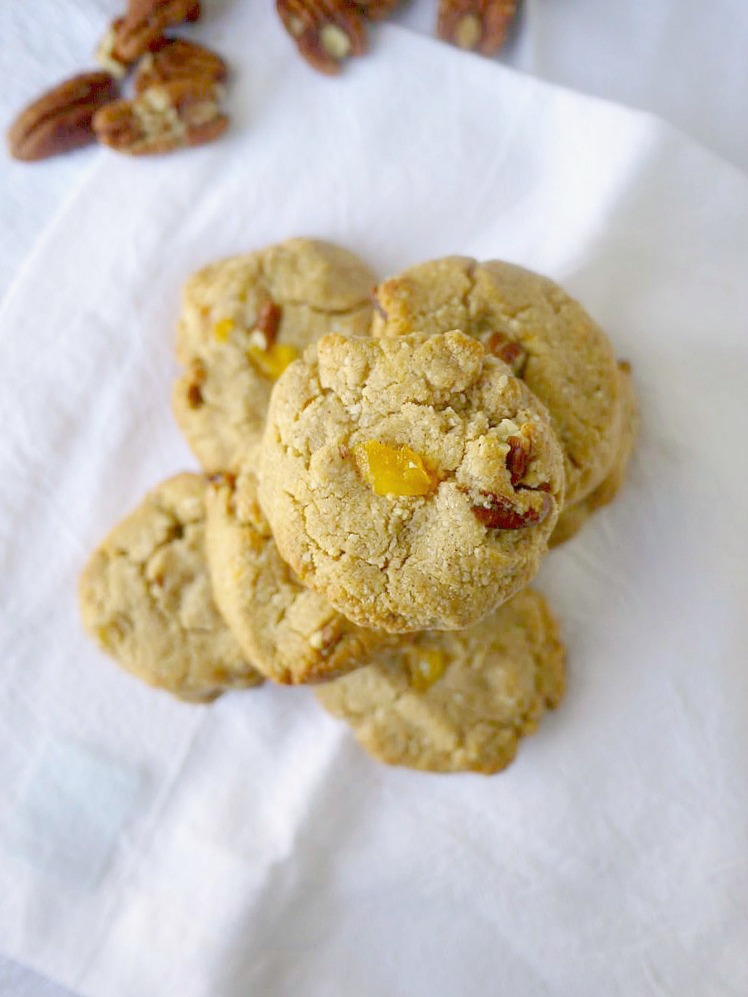 Apricot Pecan Cookies. These cookies are easily adaptable and can be made Paleo-friendly and dairy-free.
Happy Turkey Day!