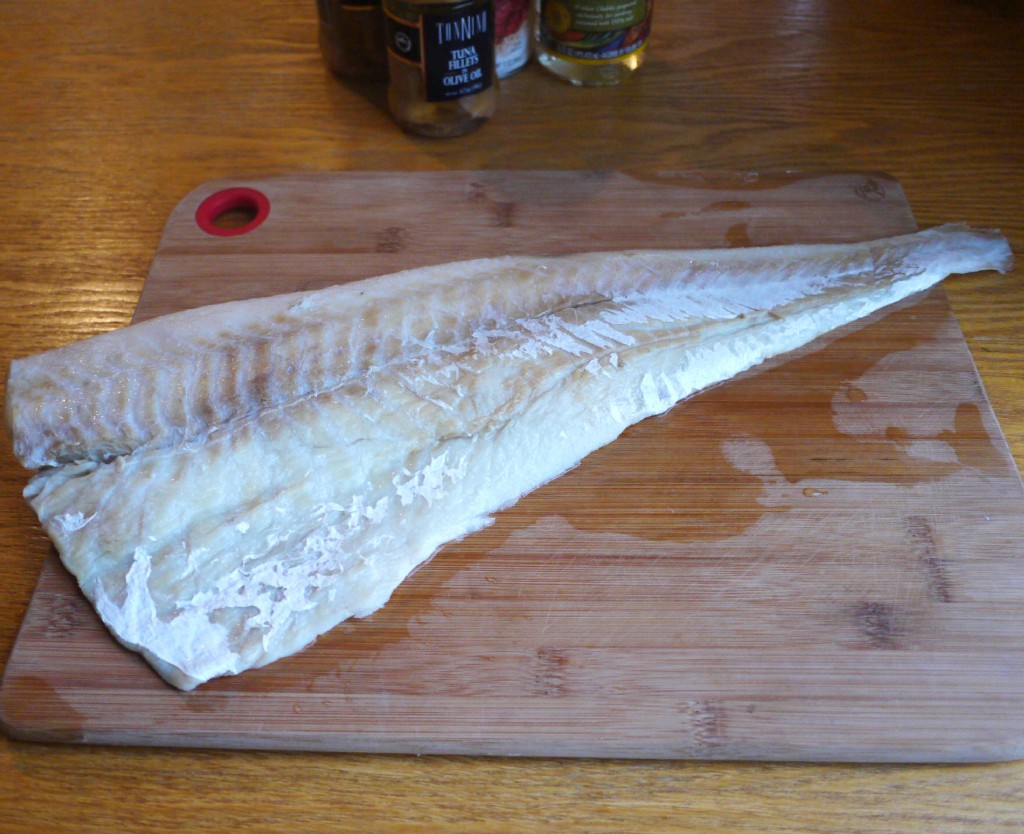 I've come to a realization this holiday season – I am way less organized than most food bloggers out there. I've been obsessively reading other food blogs lately in an effort to better my own blog, and from Smitten Kitchen's week of Thanksgiving goodies to Sally from Sally's Baking Addiction's 10 day pre-Christmas Cookie Palooza, it seems that a lot of the other bloggers out there have their stuff together in a way that allows them to not only produce holiday-related material well before the holidays but to ramp up their posting around the holidays to give readers weeks of holiday inspiration and holiday food porn indulgence.
Meanwhile, I'm trying to figure out how to get one measly holiday blog out before Christmas Day. Unfortunately, with the amount of cooking and prep I'm doing this year (appetizers for one holiday gathering, mac 'n' cheese for another family gathering, and various fish courses for Christmas Eve – more on that in a minute) in addition to the fact that I'm working through Christmas Eve, my original planned blog has fallen by the holiday wayside. Of course, that realization brought me quickly into a shame spiral (can anyone guess that movie??) until Alasdair reminded me that a lot of those successful bloggers do not work full-time as an attorney, and I really shouldn't be so hard on myself, especially when I've been busy the past three days soaking and resoaking salt cod.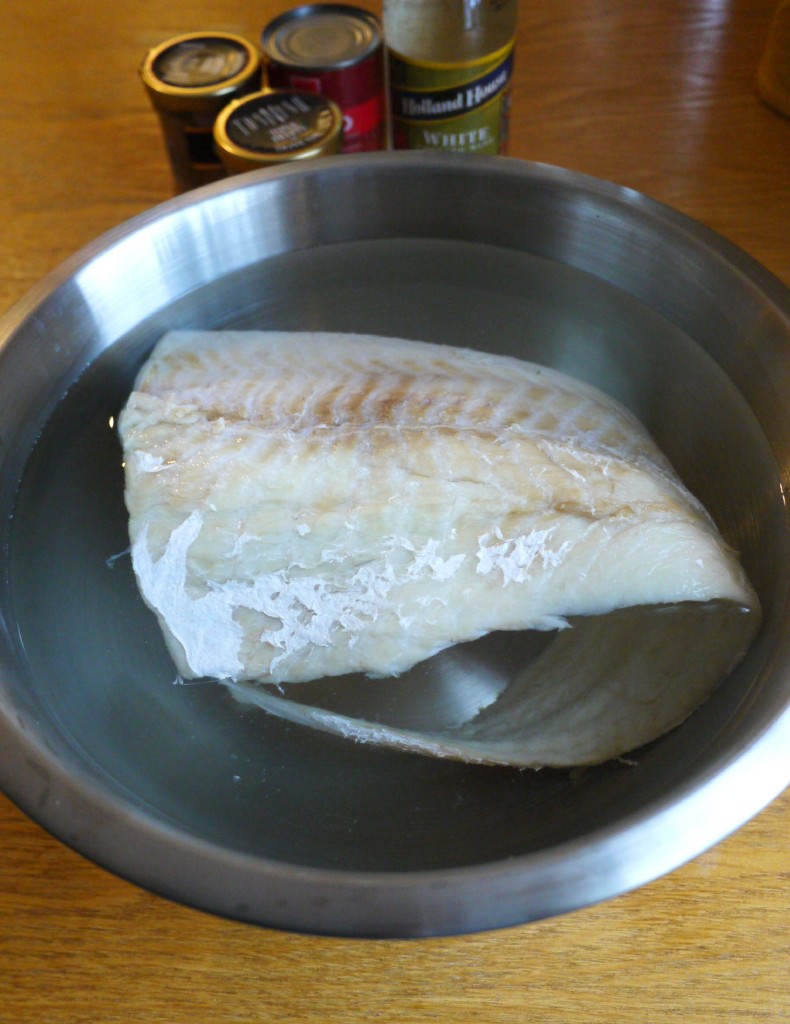 *Sigh* He's right (and he should probably frame this blog as I so rarely utter those words, especially in print). So, rather than waking up at the crack of dawn to get just the right daylight pics of mac 'n' cheese or making tomato bruschetta twice or letting the ricotta dip sit in my fridge for three days before Christmas, I thought I would give myself a break. Phew! Once you decide to give yourself a break, it's like a weight just lifts off your shoulders. #amiright? (I just went there with the hash tag). But, despite the break, I just can't stop myself from sharing with you all. I love you, you nameless readers who make my day every time I get an email that says "new comment," "new follower," or "new pingpack." So, today, in the theme of giving and sharing, I'd like to share my family's plans for Christmas Eve.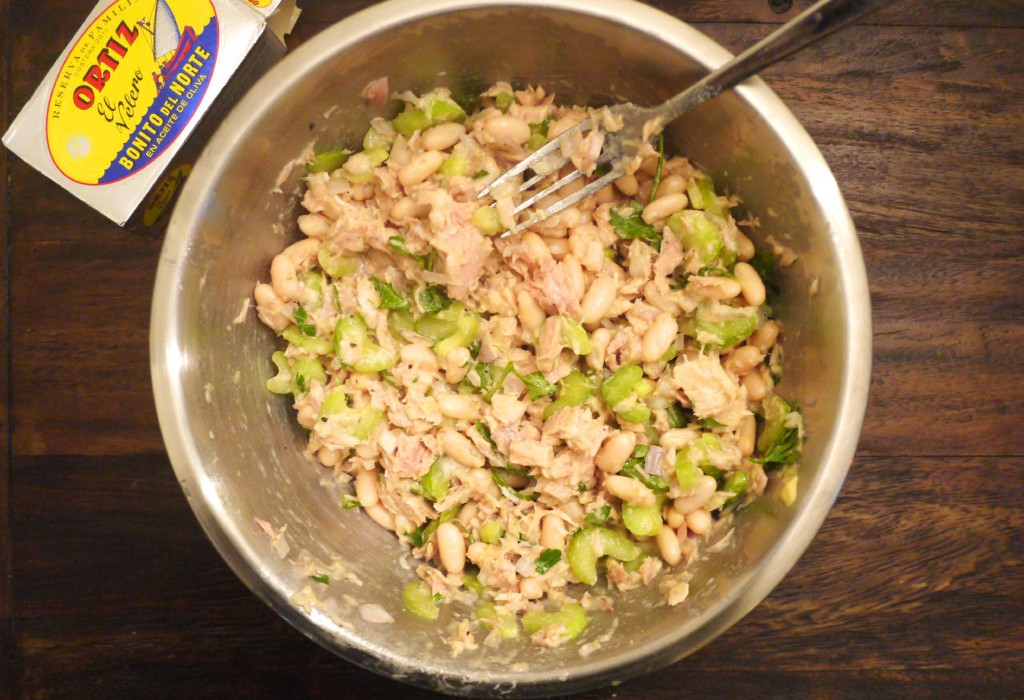 This year, in honor of my stepdad's Italian heritage, we are doing a traditional Feast of the Seven Fishes. While it breaks my heart that I can't give you perfectly posed pictures of each and every dish, I can provide our well-thought out menu which will hopefully bring you inspiration, entertain or both. To preface this menu, note that you can expand the feast to include more than seven fishes, but, from everything I've read, keep it to an odd number, which is good luck.
First Course: Anchovies drizzled with olive oil (brought back from our honeymoon in San Sebastian, Spain!)
Second Course: Shrimp cocktail
Third Course: Baccala Mantecato (otherwise known as whipped salt cod) with toasted bread (adapted from Lidia Bastianich's dish)
Fourth Course: Tuna salad bruschetta (the tuna was also brought back from San Sebastian)
Fifth Course: Fried Calamari with tomato sauce
Sixth Course: Sole stuffed with crab meat in a sherry sauce (this is my mom's recipe!)
Seventh Course: Lobster and shrimp pasta in a chive tomato sauce (adapted from the great Mario Batali's recipe)
All the fish dishes will be accompanied by a simple salad and the meal will culminate in my mom's sticky toffee pudding for dessert.
Happy Holidays from my family to yours!