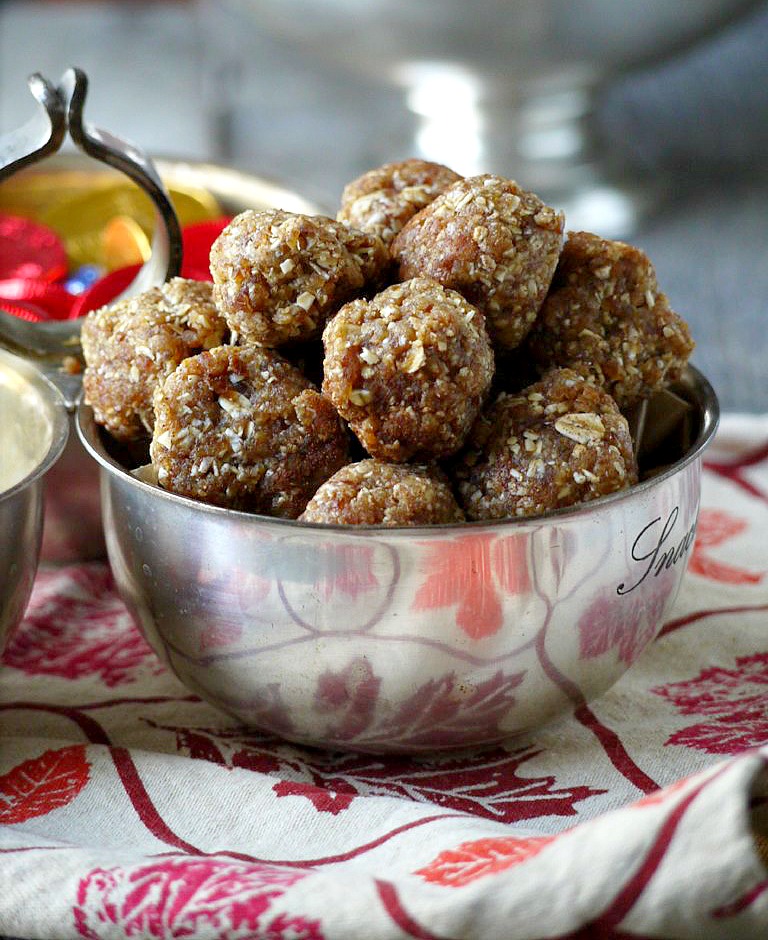 'Tis the season for giving (and eating) so why not combine the two? That's the idea Cooking Light had when they started their "Bake It Forward" campaign. The premise is simple:  when doing your holiday baking this year, bake a second batch and give it to a charity, veterans, a local firehouse, or a friend or family in need.
Great idea, right? They even provide more than a dozen different easy-to-double recipe suggestions. The Spiced Almond-Date Balls really caught my eye because (1) I love date balls and (2) it looked like the easiest recipe EVER.
And it was the EASIEST. RECIPE. EVER. We're talking under 10-15 minutes from start to finish depending how fast you roll and how many date balls you make plus minimal ingredients. I made a small substitution based on what I had on hand (ground ginger for poppy seeds) which I think made the spiced flavor even better and I sprinkled some cinnamon on top because, why not?
The only problem is that the date balls are SO good that I ate both the batches. Whoops. I honestly did not expect the awesome sweet, spicy, nutty flavor packed into each of these tiny balls. Fortunately, I can whip up another "batch to enjoy and batch to share" in 10 minutes.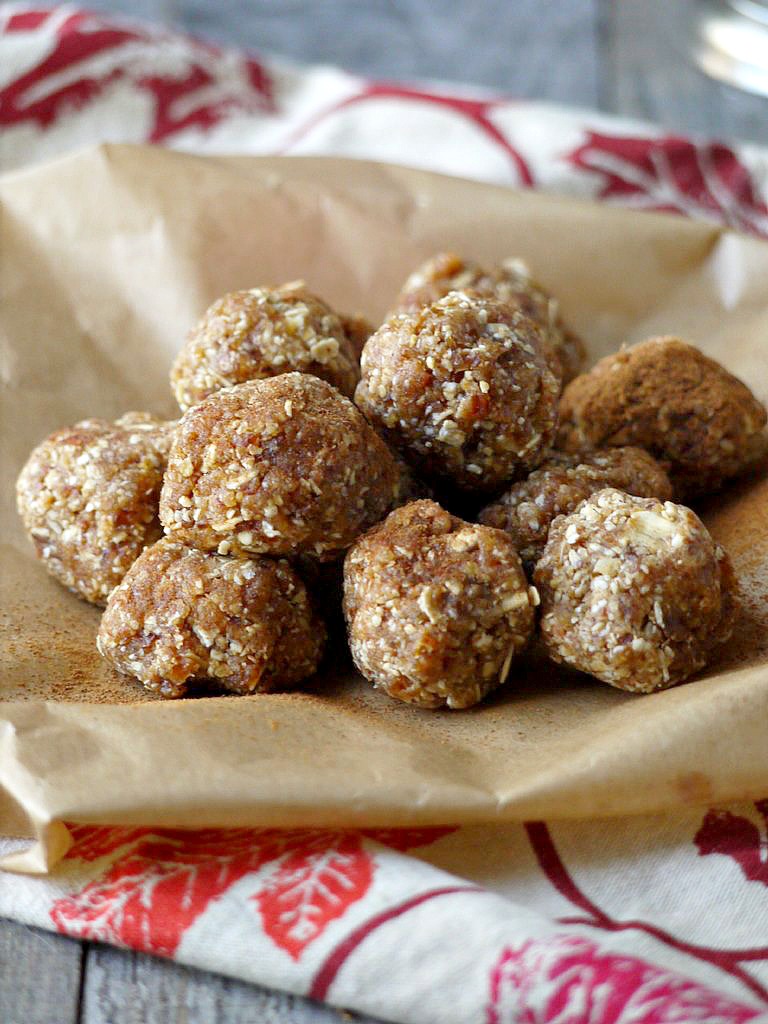 Done and done.
Did I mention that they're super healthy? Vegan, dairy-free, gluten-free, no refined sugar and all that jazz. Just some high-fiber oats, sweet dates and good-for-you almond butter. So you can feel pretty good about yourself when you snack on these treats in between all those Christmas cookies.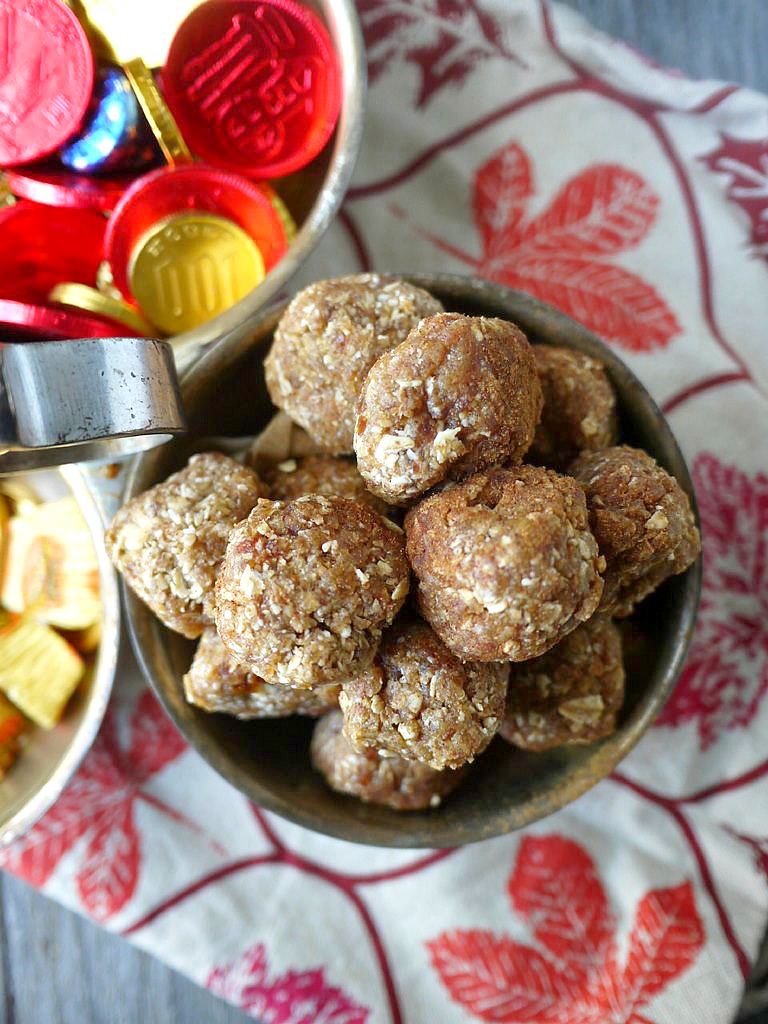 Happy Holidays, everyone!

Easy Spiced Almond-Date Balls
Recipe type:
Snack/Dessert
Ingredients
1¼ cup gluten-free rolled oats
1¼ cup chopped pitted dates
½ cup no-salt added unsweetened almond butter
1 teaspoon pure almond extract
¼ teaspoon ground ginger
¼ teaspoon ground nutmeg
Instructions
Place oats, dates, almond butter, almond extract, ginger and nutmeg in a food processor and process until smooth and sticking together. Drizzle in 2 to 3 tablespoons hot water so that the mixture comes into a ball.
Using a teaspoon, scoop out a heaping spoonful of the mixture. Roll into a ball, pressing firmly so that it sticks together. Chill bites until ready to serve.
Refrigerate in an airtight container for up to 5 days or freeze for up to 1 week.