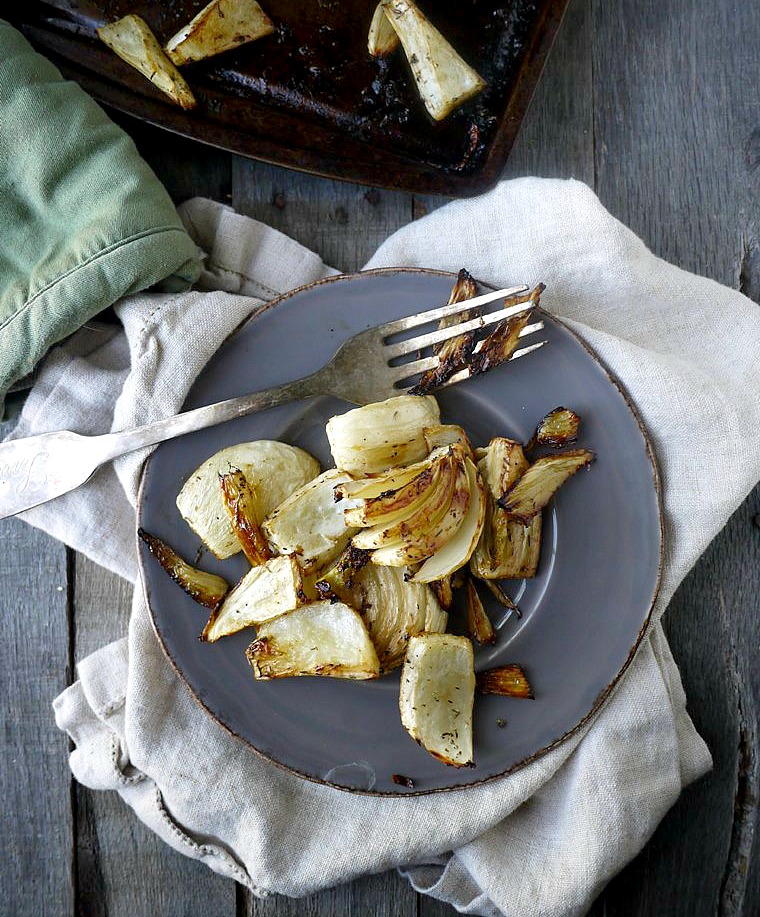 I am the worst at using vegetables from head to tail (or whatever you call it in vegetable terms). For example, broccoli stalks. I know there are a lot of things you can do with broccoli stalks but they usually end up in my trash. Then I feel guilty. I HATE wasting food.
Unfortunately, as a food blogger who uses random ingredients and creates multiple versions of recipes (some good, some bad, some awful), food waste is inevitable.  BUT one of my resolutions this year is to try to reduce my waste. If I need half a head of cabbage for a soup recipe you better believe we'll be having tacos and slaw later in the week to finish off that second half.
Alasdair, on the other hand, doesn't share my same penchant for food waste guilt. So, you can imagine my surprise, when I came home one day and he had taken the poor neglected fennel bulbs wasting away in our refrigerator and given them a purpose. The stalks had been used for another recipe and I was holding onto those bulbs for dear life just waiting for inspiration to strike.
Well, inspiration struck Alasdair first and good thing too. I would never have thought of making or eating roasted fennel bulbs. Roasted vegetables, when done right, can be great, but I would so much rather hide my vegetables in a big bowl of pasta or a pot of soup. I'm still a kid that way.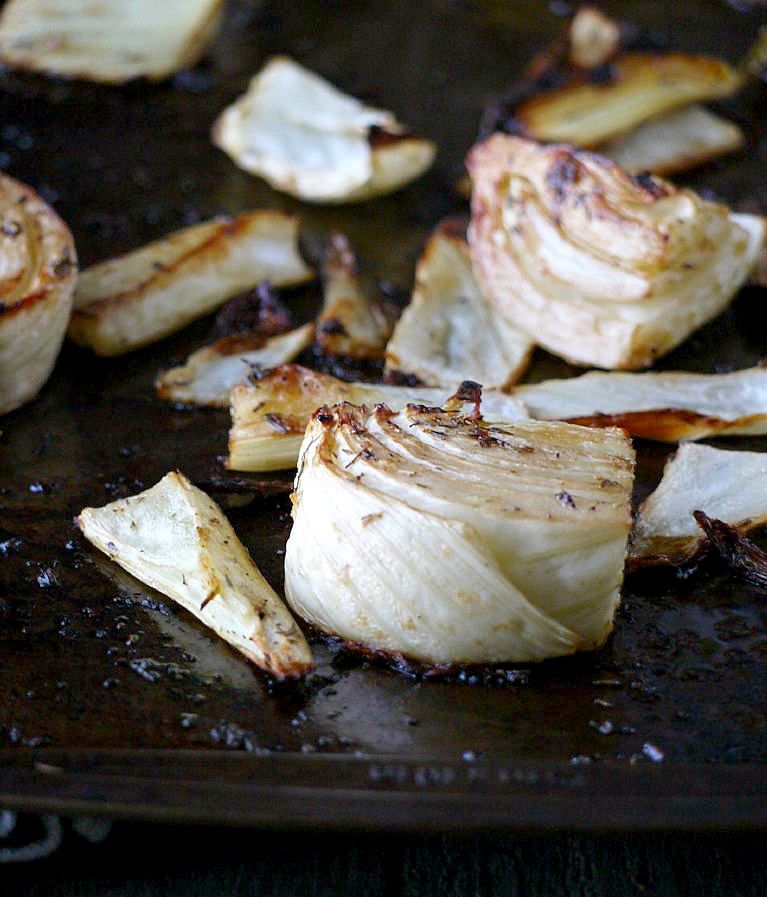 Alasdair, however, knocked my socks off by serving me roasted balsamic fennel bulbs. I was like, who are you and what have you done with my curry and pork in a crock pot-loving hubby? I was blown away. I know that fennel is healthy, good for detoxing and imparts a great licorice-y flavor to dishes but I never knew fennel could be so soft and sweet and just damn delicious.
Caramelize something in balsamic vinegar and it becomes a whole different animal. The only reason I don't buy fennel more often is because I'm worried about how to use the entire thing. But, now, that I have this little trick up my sleeve, I can eat fennel on a weekly basis. Just what the doctor ordered after too much holiday indulgence!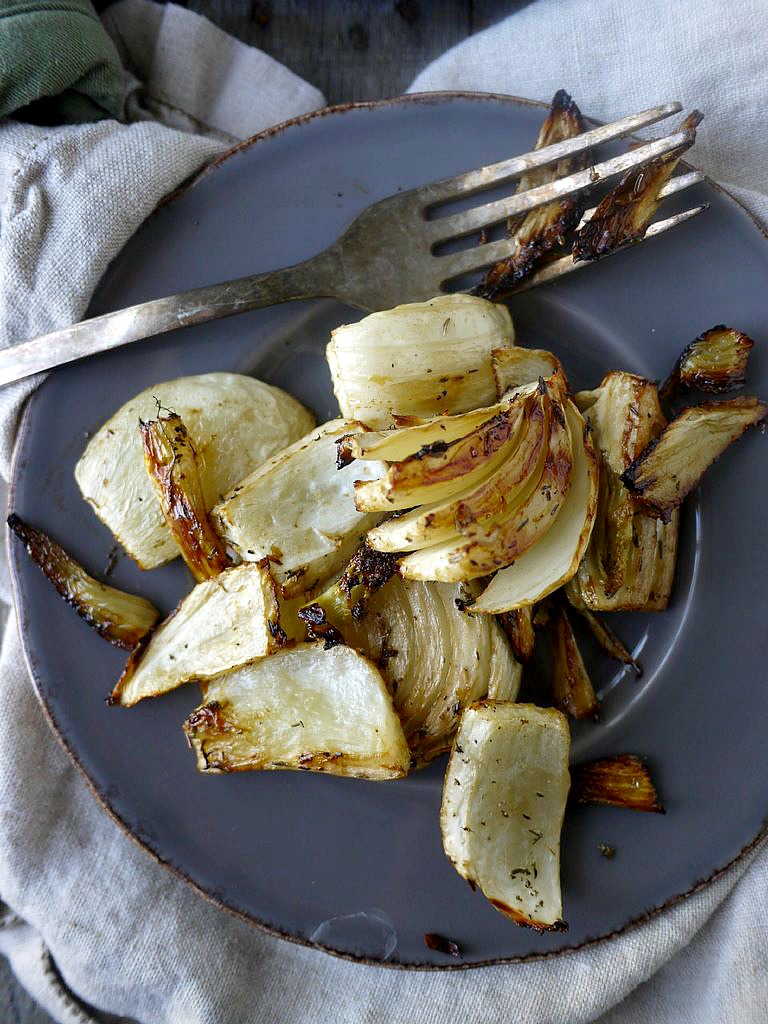 Balsamic and Thyme Roasted Fennel
This side dish works for just about any diet - it's vegan, gluten-free, dairy-free, low-carb and Paleo-friendly.
Author:
Healthy Recipe Ecstasy
Ingredients
1 fennel bulb (save the stalks for another recipe - here are a few ideas)
2 tablespoons grape seed oil or olive oil
2 teaspoons balsamic vinegar
½ teaspoon dried thyme
Sea salt and freshly-ground black pepper, to taste
Instructions
Preheat oven to 400 degrees F.
Cut the fennel bulb in half lengthwise. Then, cut lengthwise into thick wedges and chop the wedges in half.
Place the fennel wedges on a baking sheet lined with nonstick aluminum foil. Drizzle the fennel with the oil and balsamic vinegar. Sprinkle with dried thyme, salt and pepper.
Roast the fennel for 40 minutes, turning the wedges over halfway through the cooking time. Make sure the fennel is cooked through and caramelized before removing from the oven.