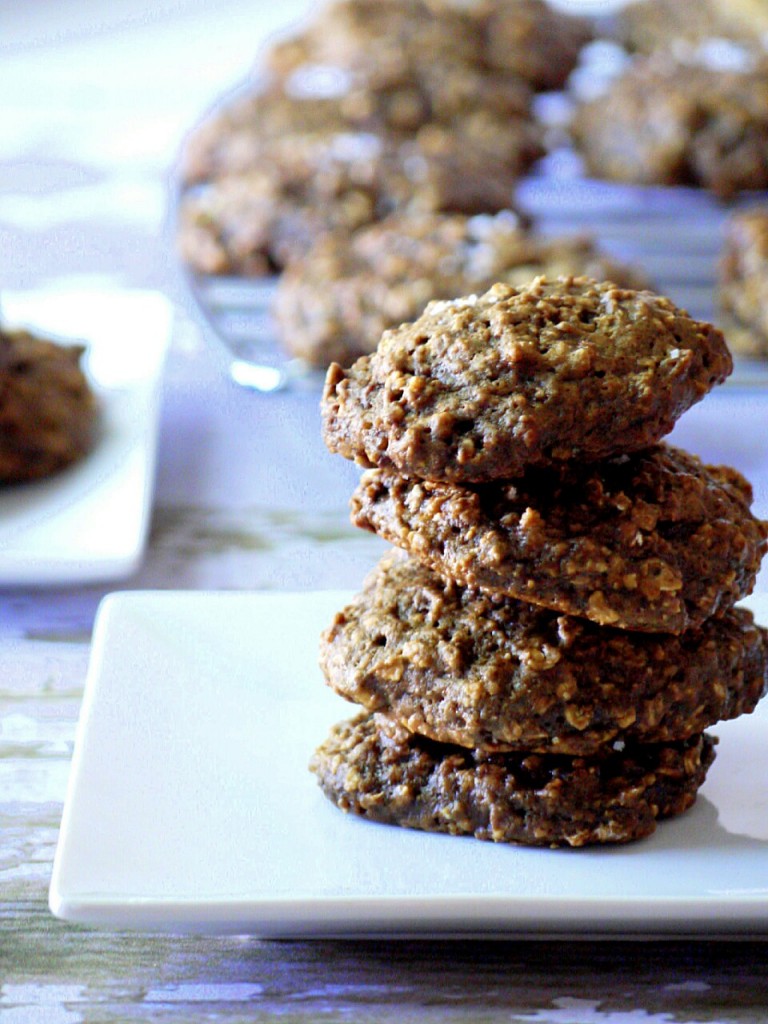 Guess what I'm celebrating this week? Nope, not cookies, though we're definitely going to be talking about some cookies. I'm celebrating my two-year anniversary with HRx! I cannot believe that I've been blogging for two whole years. Usually when I start a project it fizzles out after a couple of months, but, for some reason, this really stuck. Even though I'm not making much money yet, I just love cooking, tasting, sharing, writing, and all the things that come along with this blog. I've had my share of successes like having this awesome faux-fredo pasta posted on BuzzFeed Food and failures. I've learned that you should not change your permalinks without doing a 301 redirect. Yeah, that's right. I totally screwed up and I'm now having to build back up my search engine traffic. Whoops, and HELP. Seriously, if you guys have any tips, please let me know.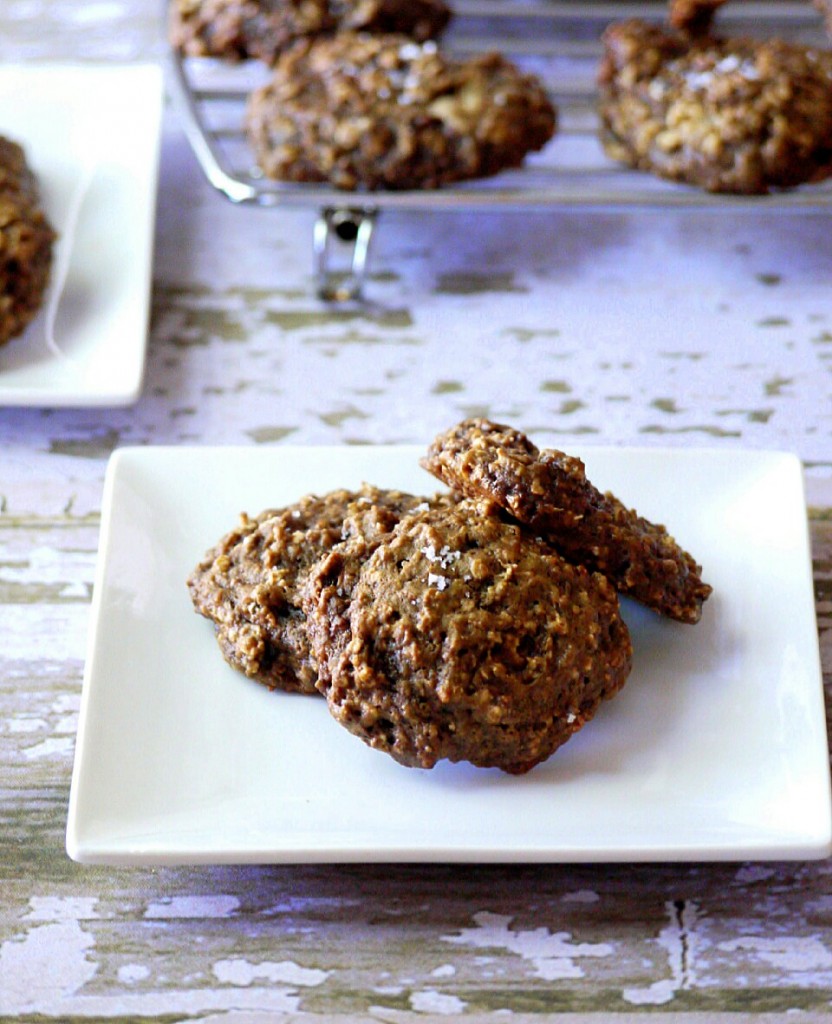 Anyways, back to the celebration. I want to celebrate my blog-a-versary by sharing some news. I recently got asked to be a Fit Foodie Ambassador for the Cooking Light & Health's The Fit Foodie 5K Race Weekend in Fairfax, Virginia on June 20-22, 2014. The Fit Foodie 5K Race Weekend will be jam-packed with celeb chef tastings, cooking and fitness demonstrations, and yoga and fitness sessions with celeb trainers. Also, editors and contributors from Cooking Light and Health magazines will be on hand to share tips and tricks for maintaining a healthy lifestyle. Doesn't that sound amazing?? Even more amazing is that 10 percent of ticket sales will benefit City of Hope, a leading treatment and research center for cancer, diabetes and other life-threatening diseases.
Tickets range from $35-$60 per event, or $155 for the whole weekend. But, in celebration of my two-year blog-a-versary, I have a gift you guys! If you use the discount code (HRX), you can get 10% off advance online ticket sales!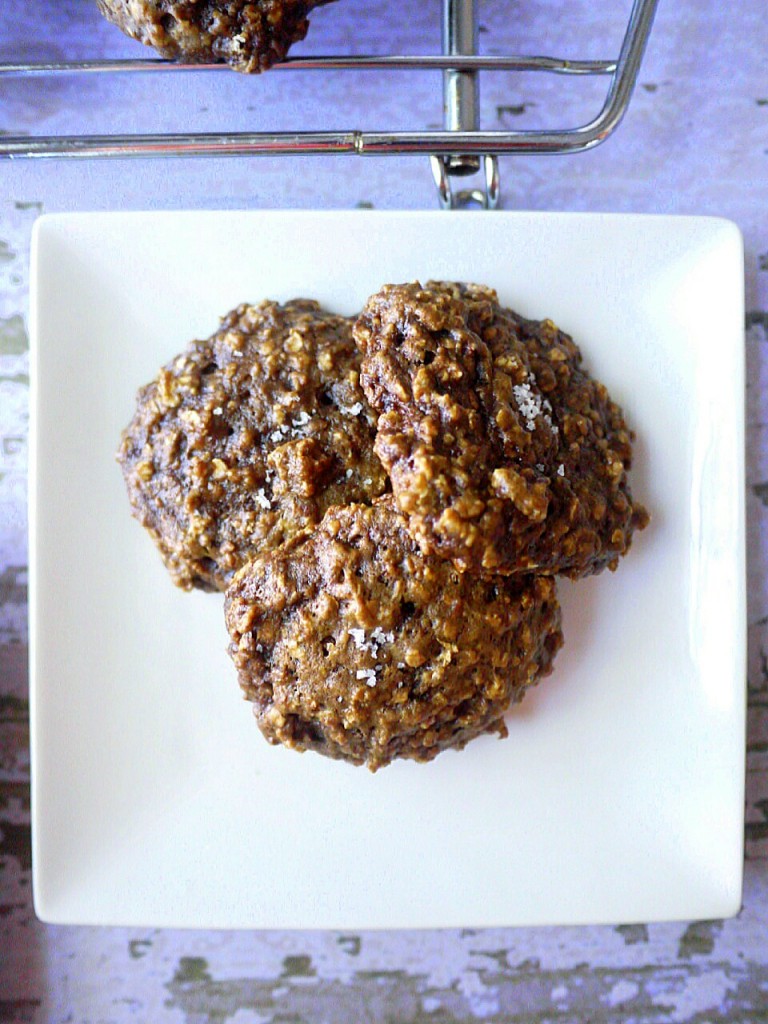 The theme for the race weekend is calories burned, calories earned. So, if you live in the area or just fancy a weekend trip to my hometown, I think you should go enjoy the festivities, run the race, burn some calories and earn these cookies. The cookies are worth it, promise. Fortunately, you don't have to burn too many calories because these cookies are pretty healthy. I used applesauce instead of butter and they're filled with two cups of fiberlicious oatmeal and a dark antioxidant-filled chocolate. I've been chowing down on the cookies as a sweet snack but one of my friends told me they're the perfect almost guilt-free breakfast treat.
So here's the deal: run the race, donate to a good cause, celebrate my two years in the blog world and eat some cookies. Or just eat the cookies – I won't tell anyone! 🙂
Before I sign off, I have to thank all you folks out there who followed me, friended me, liked me, favorited me, retweeted me, shared my recipes and made me feel like someone is out there listening over the past two years. If it weren't for you all, this venture probably would have ended like all my others – languishing on my to do list. So, thanks for sticking with me as I try to make a dream a reality. You're the best. And a special shoutout to my wonderful husband who I force feed trial recipes and who proofreads all my blogs at the end of his long work days, including this one. Thanks for eating chicken casserole for 8 days straight. 🙂

Salty Chocolate Oat Cookies
Author:
Healthy Recipe Ecstasy
Recipe type:
Dessert/Snack
Ingredients
2 cups of all-purpose flour
2 teaspoons coarse sea salt
1 teaspoon baking soda
1 cup unsweetened applesauce
1 cup brown sugar, tightly packed
½ cup raw cane sugar
2 eggs
2 teaspoons vanilla extract
2 cups quick cooking oats
3.5 ounces good-quality dark chocolate, melted (I used Lindt 70% cocoa)
Good quality sea salt flakes
Instructions
Preheat oven to 350 F. Line 2 baking sheets with parchment paper or coat them with cooking spray.
In a large bowl, sift together the flour, sea salt and baking soda. In a medium bowl, whisk the applesauce and brown sugar until the sugar is completely dissolved. Whisk in the eggs, one at a time, scraping the bowl as needed. Add vanilla extract and beat until all the ingredients are thoroughly mixed.
Slowly stir in the flour mixture in three batches. Mix in the oats and the melted chocolate.
Chill the dough in the refrigerator for 30 minutes. Using a spoon, scoop the dough into golf ball size portions and set an inch apart on the baking sheets. Bake for 13 minutes. The cookies should be completely set but still soft on top.
Sprinkle with sea salt flakes as soon as the cookies come out of oven. Cool down completely on the sheet pan.
Serving size = 1 cookie