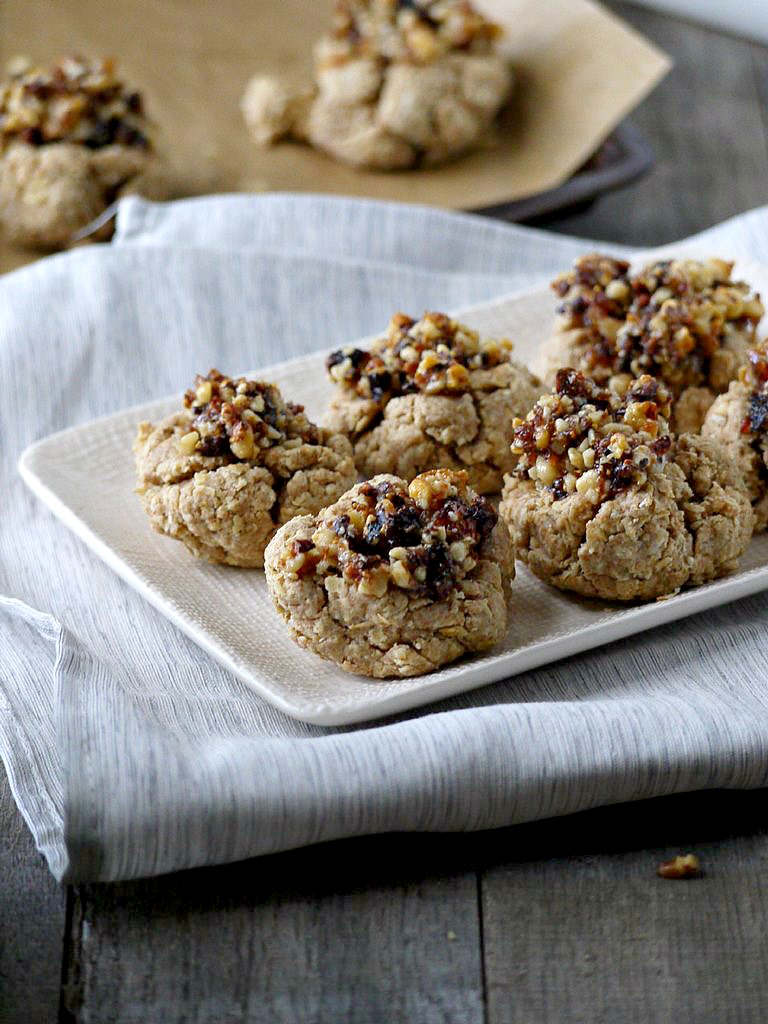 One of my favorite things about being married to a Scotsman (aside from the kilts) is the amount of tea I get offered when I'm with his family. I know it sounds kinda (ok, a lot) mundane, but I love a good cup of hot tea, and I wish Americans took tea and tea time a little more seriously. Unfortunately, most of America is too infatuated with lattes and frappes and cappuccinos. Not me – I've never been a coffee drinker. For me, it's all about the tea, please (no milk or sugar!)

So, when the UK company, Denby, asked me to enter their Great Denby Cake Off Blogging Competition, I jumped at the chance. YES! Tea time. Tea recipes. I'm there. Then I realized sadly, that, as an American who never has a proper tea time, I don't have that much experience with afternoon tea recipes. All that came to mind were scones, crumpets and cucumber sandwiches. And, let's be real, I don't even really know what a crumpet is.
So, I did some research. I looked at afternoon tea cake recipes, I pondered cookies and scones, and I looked through my British "Tasting the Past" cookbook (no idea where I got that…). Bingo. Though the cookbook has nothing to do with afternoon tea cake, I was inspired by a Fig and Walnut Cake recipe and got to work. Well, two attempts later, I still didn't have anything resembling an afternoon tea recipe. Just a bunch of crumbly cookies and cakes. But, my competitive spirit motivated me to keep going, and, eventually, my efforts turned out these rustic fig and walnut oat cookie tarts that I haven't been able to stop eating all week.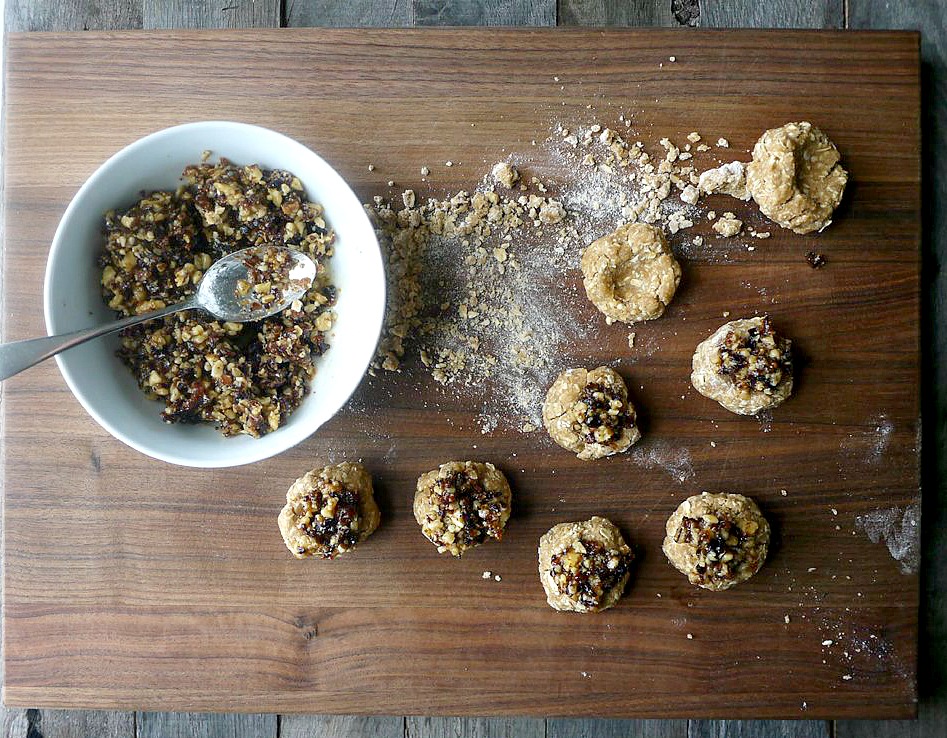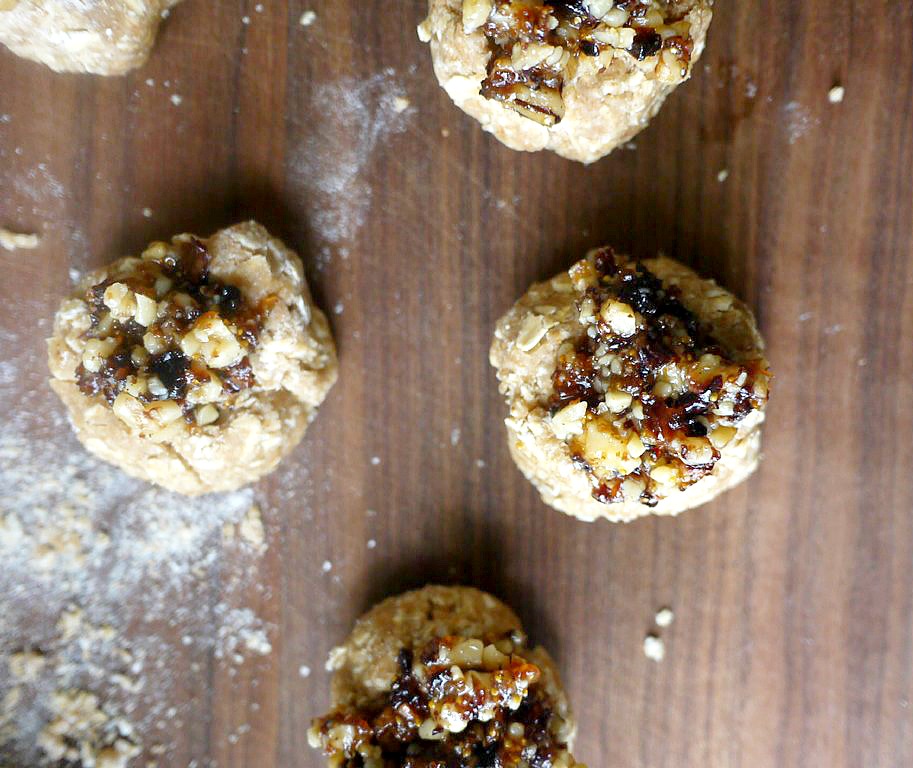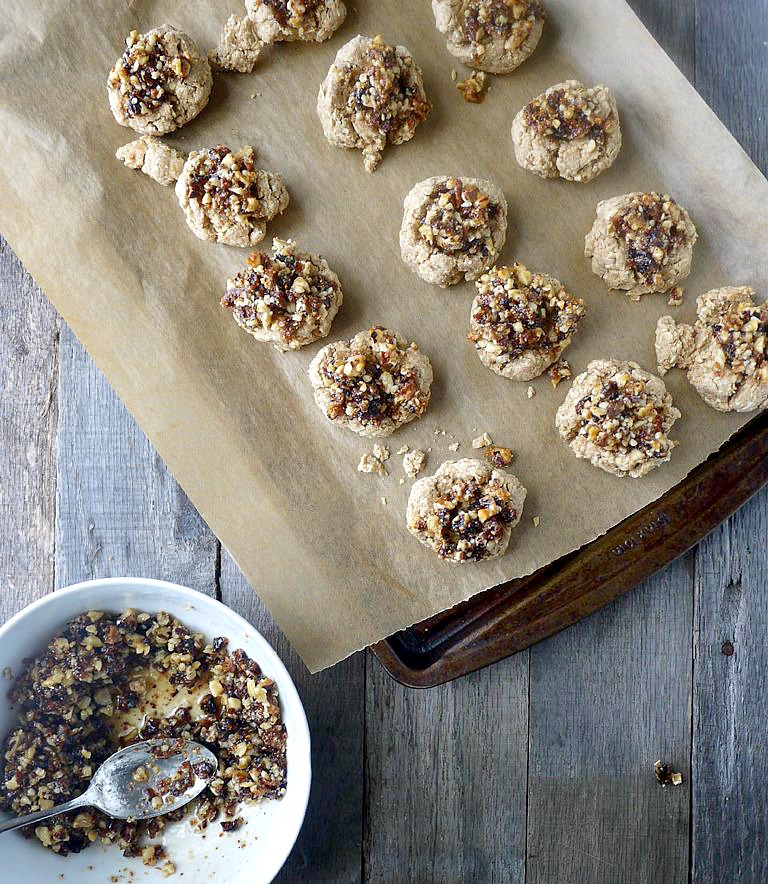 Afternoon tea has expanded into morning tea with fig and walnut cookie tarts, lunchtime tea with fig and walnut cookie tarts, afternoon tea, and, yes, after-dinner tea. You get the picture. It's all tea and fig and walnut cookie tarts up in here, and I'm loving it.
You know what else I'm loving? The fact that these sweet and savory (because why should you have to choose at tea time?) cookie tarts are dairy-free, vegan and don't contain any refined sugars. So, I don't feel at all bad about consuming all 12913304394039 cookie tarts.
What's a cookie tart you ask? Well, it's what happens when you try to make a dough that rolls out so you can cut little cookie shapes into it but that dough is too crumbly to roll and you just have to ball it up, make an indentation and hope for the best. And the rustic cookie tart was born.
Pinkies up. Let's tea.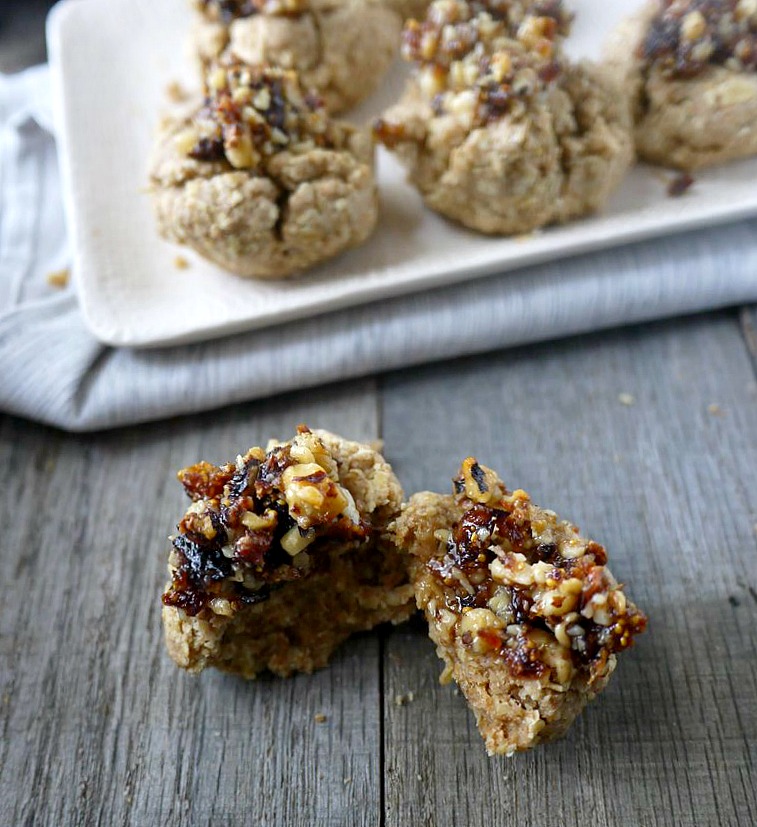 Rustic Fig and Walnut Oat Cookie Tarts
Author:
Healthy Recipe Ecstasy
Recipe type:
Snack/Dessert
Ingredients
Cookie Tart:
1¾ cups whole spelt flour, plus more for dusting
1¾ cups whole rolled oats
1 stick cold unsalted vegan butter (I used Earth Balance), diced
½ teaspoon baking soda
⅓ cup maple syrup
1 teaspoon kosher salt
3 tablespoons unsweetened almond milk
Fig and Walnut Topping:
1 cup chopped figs
1 cup chopped walnuts
½ cup raw honey
Instructions
Add spelt flour and oats to the bowl of a food processor and process for 10 quick pulses on low until the oats are broken into small pieces. Add butter and process for another 10 quick pulses or until mixture forms a sandy texture. Add the the baking soda, maple syrup, and salt and process until combined. Add the almond milk and process until the dough mostly comes together. Turn dough out onto a work surface and press into a ball, then flatten into a wide, flat disc. Wrap in plastic and chill at least 1 hour and up to 2 days.
Preheat oven to 350°F. Line a baking sheet with parchment paper. Unwrap dough and set it on a work surface lightly floured with the spelt flour. Using a rolling pin, roll out dough as thin as possible. It will start to break and crumble. Don't worry. When it hits that point, you've rolled enough. Next, grab a golf-ball size handful of dough and roll it into a ball. Using your thumb, gently make an imprint in the middle of the ball so that it forms a tart shape which can hold a topping. Repeat with the rest of the dough. Arrange the cookie tarts evenly on the baking sheet.
Add the topping ingredients - figs, walnuts and honey - to a small bowl and mix until combined. Divide the toppings evenly among the cookie tarts.
Bake the cookie tarts for 15 min. Let cool 5 minutes on sheets then transfer to a wire rack to cool completely. The dough will still look crumbly and "rustic" but it will hold together better and it will taste oh-so-good!