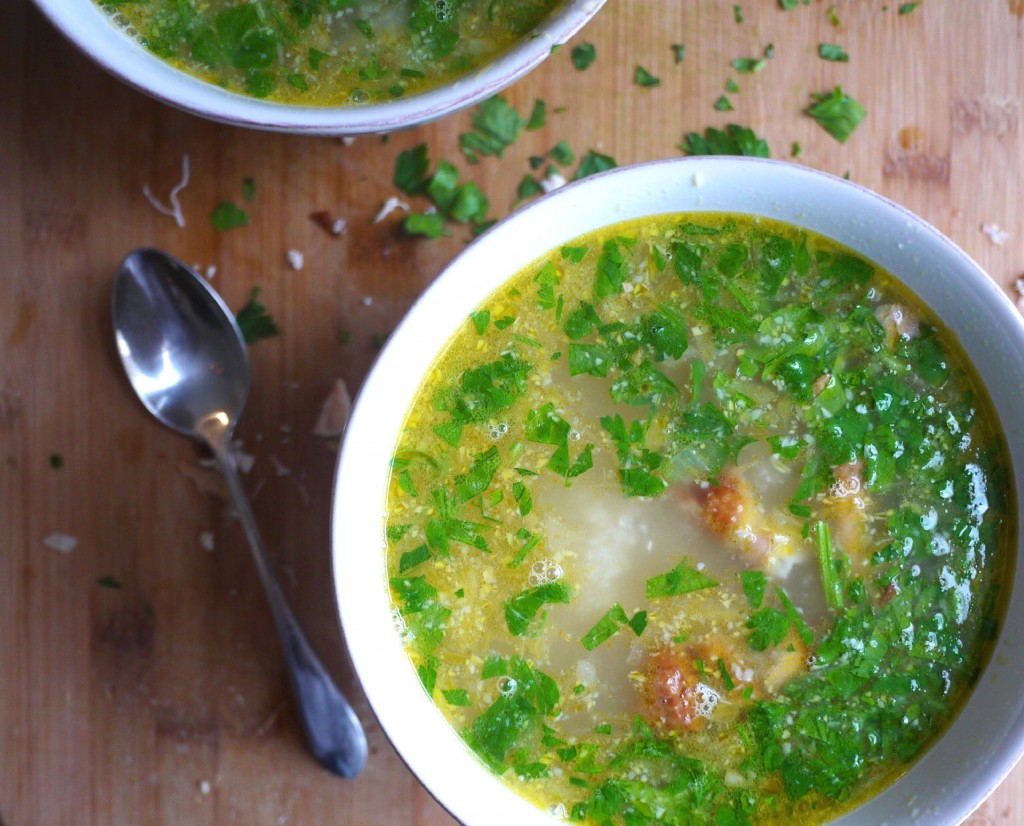 I feel that I must let you in on my dirty little secret. When the holidays roll around, my moderation, balance, and HRx lifestyle seem to disappear under the mounds of Christmas cookies, creamy casseroles, and endless cocktail appetizers. I literally cannot find my willpower anywhere. This year, I have gone completely to the dark side (evidenced by my intake of some of the best mac 'n' cheese ever this past weekend at Scion in Dupont Circle), and I need some intense digestive therapy. Because, as much as my taste buds love the dark side, my body HATES it. Unfortunately for said body, my taste buds have won out the past few weeks, and those weeks have been filled with stomach pain, fatigue, reactive skin, and just a general feeling of ickiness.  Damn you mac 'n' cheese, popcorn buttermilk soup, and pasta topped with a heavy coating of white truffles for being so delicious. That's right, my dairy-sensitive system ingested all those dishes this past week. *Shame face*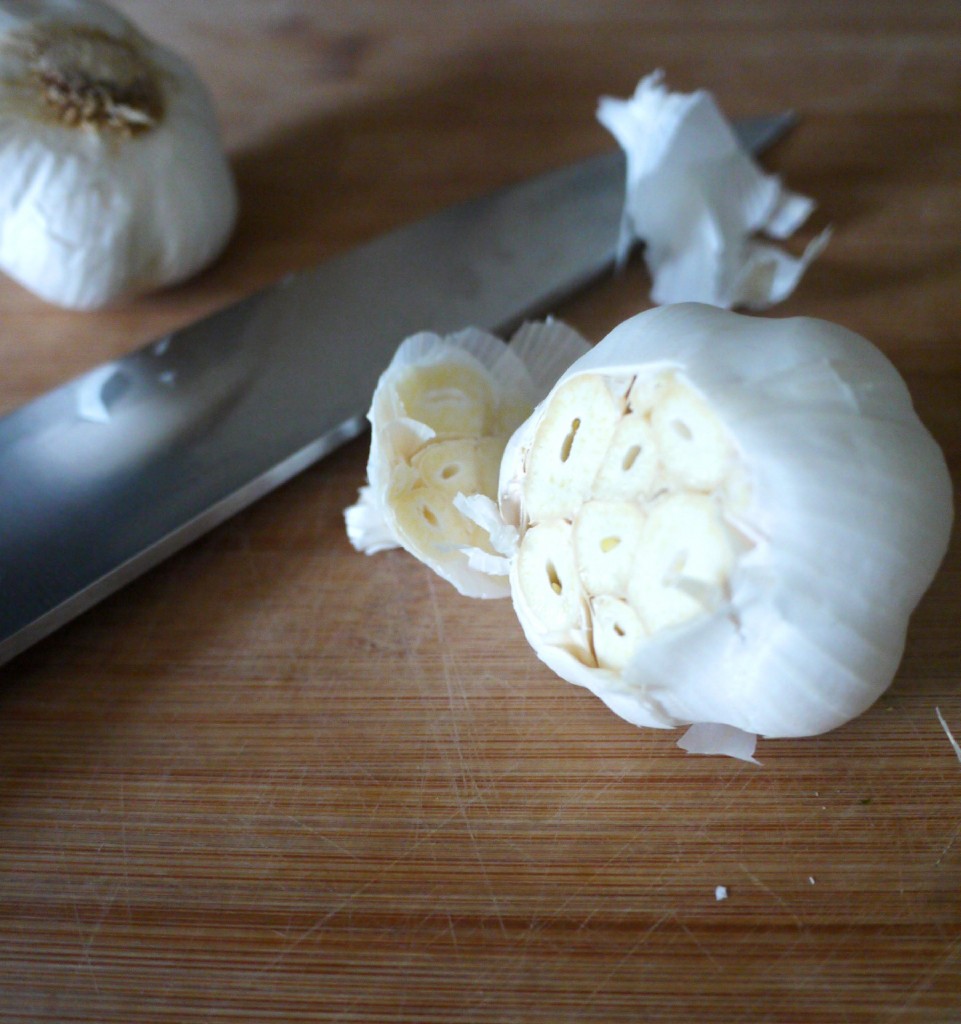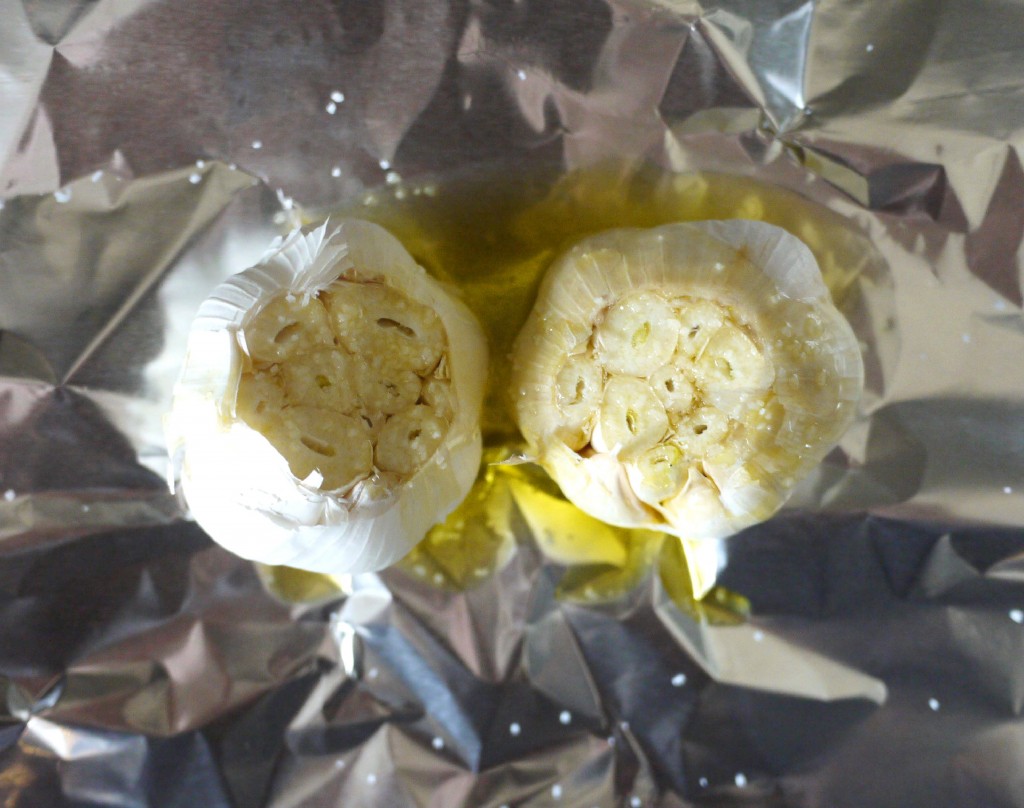 Cue Daphne Oz – my HRx role model – and her Roasted Garlic and Chicken Soup. When I watched Daphne talk about this soup on The Chew, I knew that it needed to go into my body stat. Ideally, I would spend an entire week digesting nothing but this detoxifying soup to prepare my body for next week's Christmas feast, but I have a fridge full of caramelized apple risotto, short ribs, and a gluten-free, lactose-free mac 'n' cheese I'm testing, all of which needs to be eaten. So, I figured ingesting this soup for a couple lunches and dinners this week was better than nothing. And it didn't hurt that it's freakin' delicious and warms my belly on a cold winter day.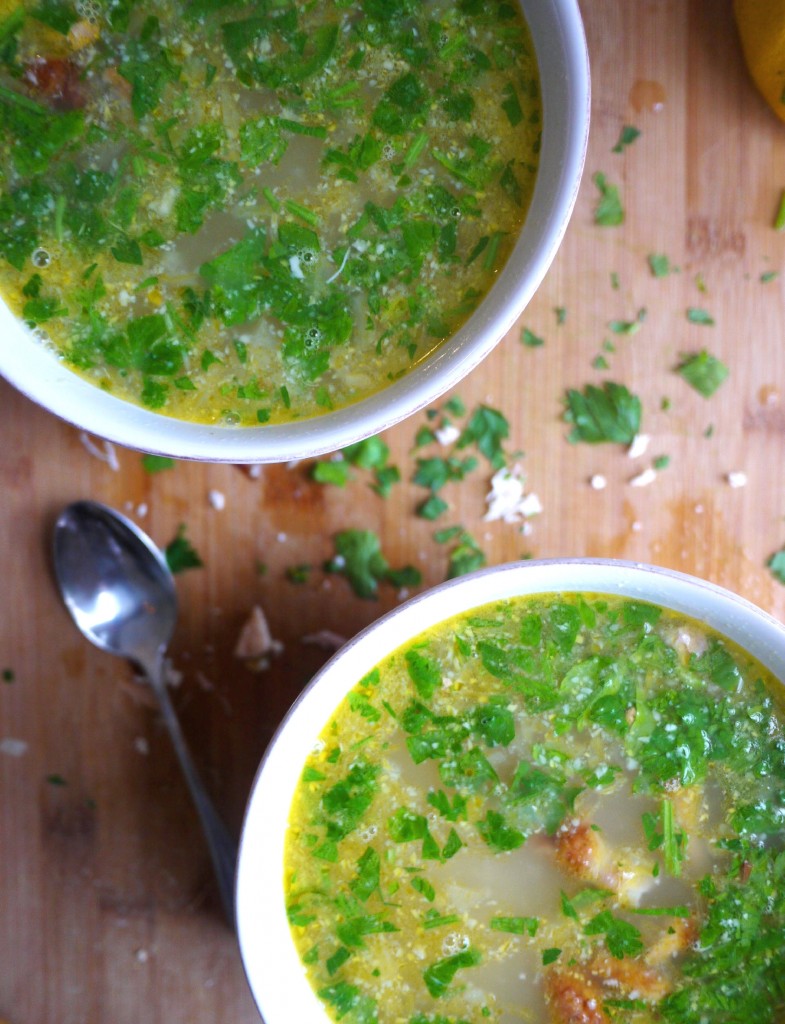 Healthy Recipe Ecstasy?  As Daphne explained, this soups contains a ton of health benefits. Everyone knows that chicken soup has some magical, only-grandma knows-why-it-makes-you-feel-better-when-you-have-the-sniffles properties, so there's that. Then, there's the garlic, which is an anti-bacterial, and the ginger, which is an anti-inflammatory and is said to calm the digestive system. Finally, you have the jalapeno which contains antioxidants among other benefits.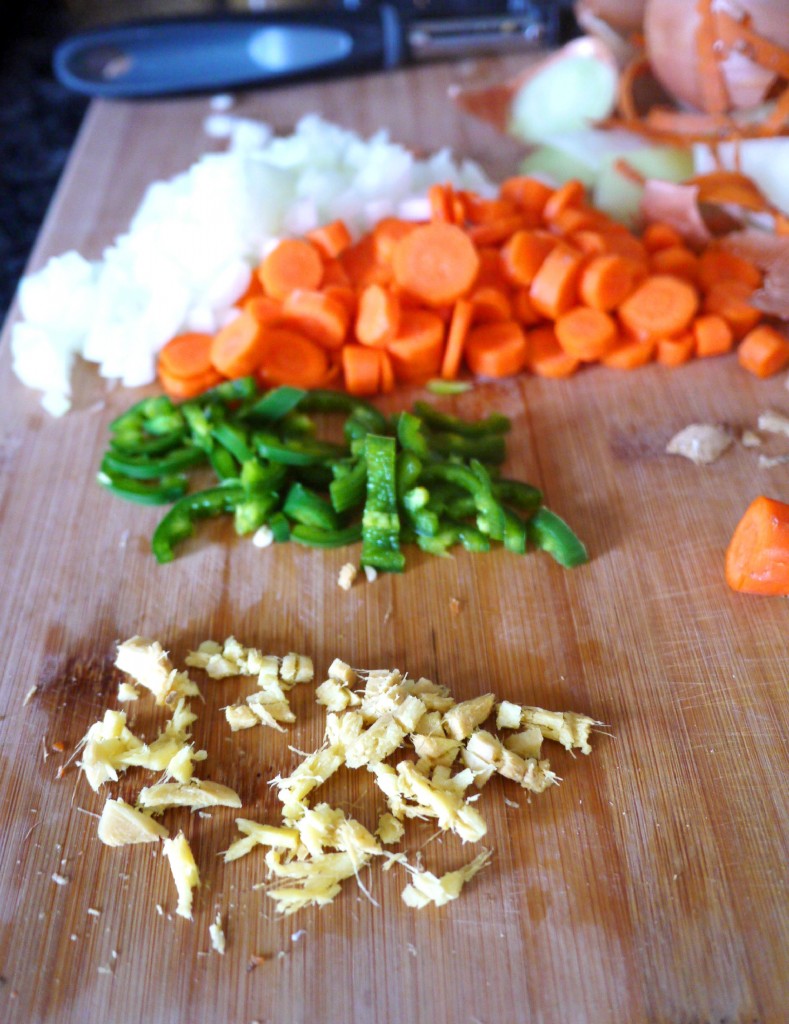 If you've done some research on the health benefits of certain foods, all that should come as no surprise to you. What may be the biggest shocker here is just how good the soup tastes. It's flavorful (Alasdair said it reminded him of Indian flavors – that's the ginger), it's spicy, and it's one of those recipes that's just plain good AND good for you. Did I mention it's pretty hearty for a broth-based soup? When I put a bowl of soup and a salad in front of Alasdair for dinner, his first reaction was "this is not enough food for a growing boy." I told him, just eat the soup and salad, and if you're still hungry, I'll heat up the short ribs. Whaddya know – there was no need to run to the fridge and heat up leftovers because we both left the table full and satisfied. So, go ahead, dish this up, offset the creamy holiday goodness that is likely rolling around in your tummy, and enjoy!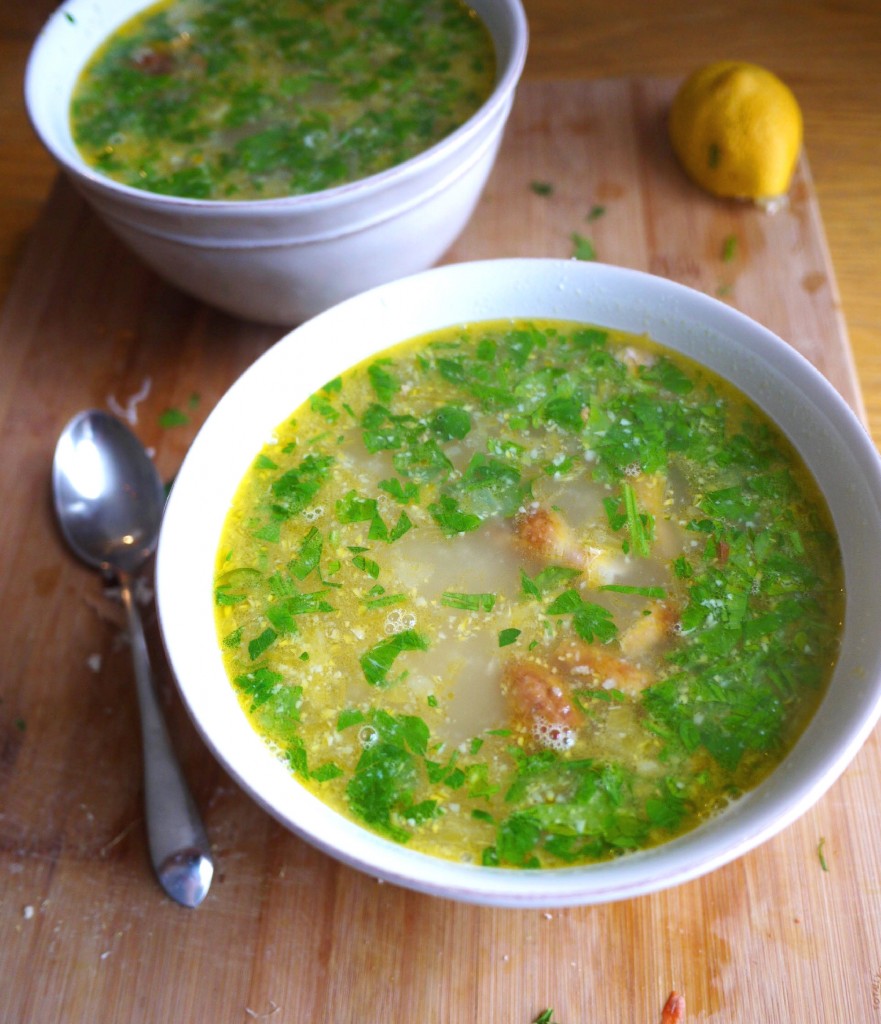 Roasted Garlic and Chicken Soup
Author:
Healthy Recipe Ecstasy (Adapted from Daphne Oz)
Ingredients
2 heads garlic
Olive oil for drizzling
Pinch of salt
6 cups chicken broth
2 tablespoons olive oil
1 yellow onion, diced
2 medium carrots, peeled and sliced into coins
1 jalapeno, thinly sliced
1-inch piece fresh ginger, peeled and minced
2 cups shredded rotisserie chicken or leftover shredded chicken
¼ cup fresh parsley, chopped
Juice of one lemon
Instructions
Preheat oven to 400 degrees F.
Cut the top off each garlic bulb to expose the cloves. Place the cut bulbs on a large piece of aluminum foil and drizzle with olive oil and salt. Gather the edges of the aluminum and press together to completely encapsulate the garlic. Bake for 30 minutes.
Add the broth to a large bowl.
Remove garlic from oven and carefully open up package. Garlic cloves should be soft and golden. Squeeze out the softened cloves from the bulb, discarding skins, directly into the broth. Blend garlic into the broth using an immersion blender or traditional blender. Set aside.
Heat a large pot over medium heat with two tablespoons of olive oil. Sauté the onion and carrots, seasoning with a moderate pinch of salt, until soft and translucent, about 5-6 minutes. Add sliced jalapenos and cook for 2 minutes or until soft. Stir in ginger and cook just until fragrant, another 1-2 minutes.
Stir in the garlicky chicken broth and cook until it's warm, about 5 minutes. Add shredded chicken and cook for an additional two minutes or until chicken reaches desired temperature. Finish the soup by adding the chopped parsley and lemon juice. Adjust seasonings to taste. Serve warm.
NOTE: The original recipe calls for farro, which is a hearty and healthy grain. Feel free to add cooked farro or another grain such as wild rice to your soup. I didn't include a grain in my soup because I didn't want to detract from all the wonderful flavors, and I wanted to keep it as light as possible.