I was actually surprised by how amazing this dish turned out. I like salmon, but it's hard to get it perfect. It usually turns out dry and boring. Not this salmon. All it needed was a little Florida Sunshine, and, voila! Salmon excellence achieved.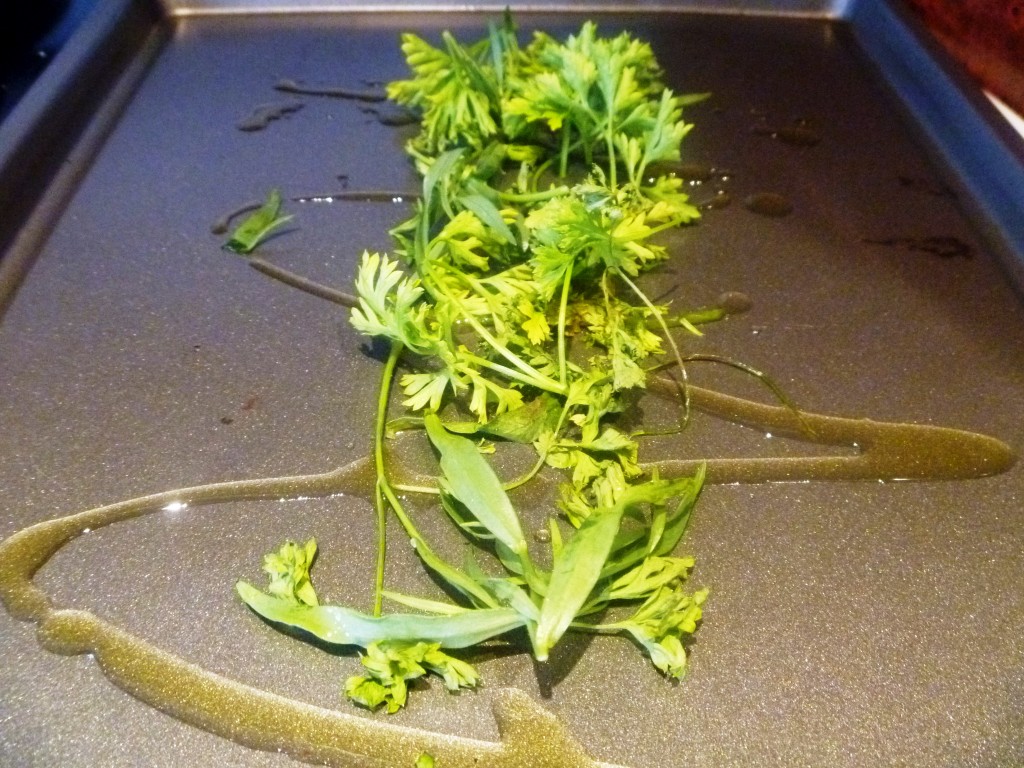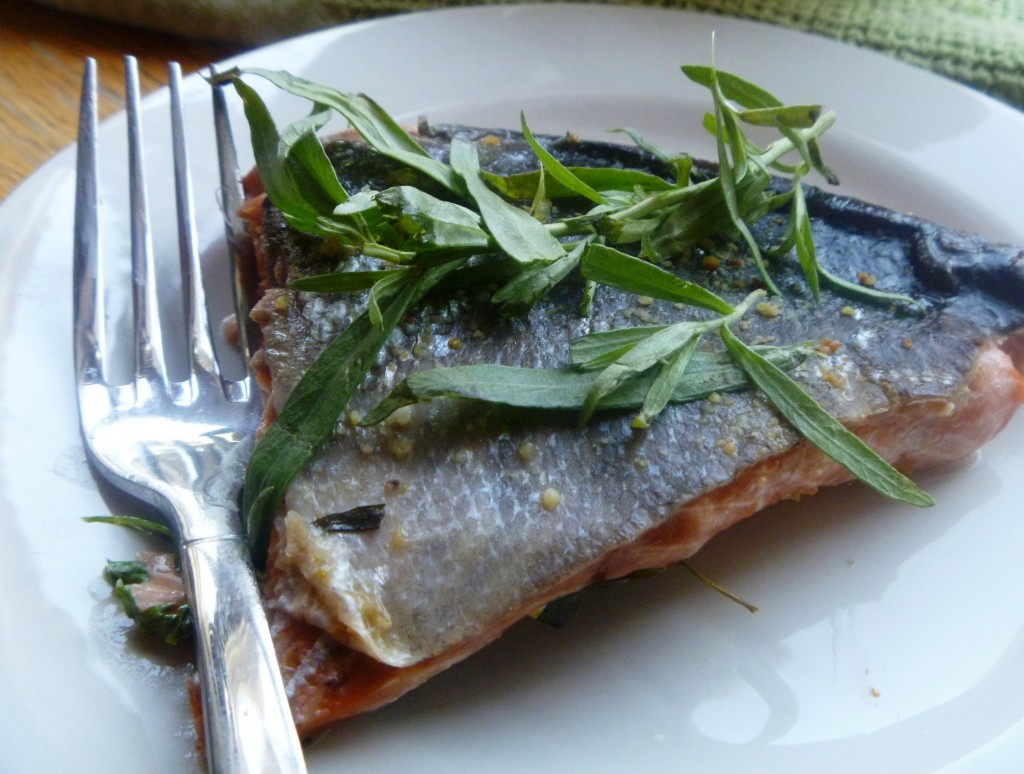 This salmon is great with Cooking Light's amazing Lemon and Pea Risotto.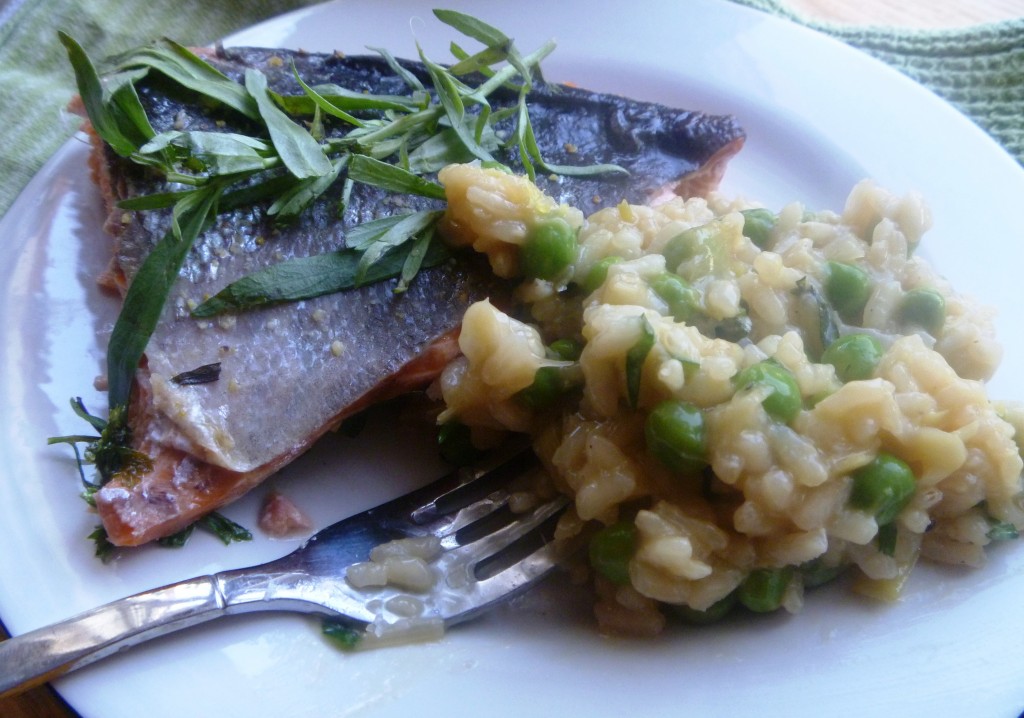 What is Florida Sunshine, you ask? One of the best spice blends I've ever tasted. The first time I had it was in, you guessed it, Florida. Alasdair and I were staying with our friend Bill, and he was cooking some kind of meat roast. The cut is unimportant. All I remember was taking my first bite and my jaw dropped. Sure, Bill knows his way around a cut of meat and it was cooked to juicy perfection, but it was the spice on the meat that really got me. I can't even describe it. Actually, I can. It was the perfect combination of zesty, salty, and fragrant. If you want to buy it, you can find it at Spice and Tea. If you want to make it, the blend contains sea salt, orange-lemon-lime zest, ginger root, green peppercorns, and rose petals.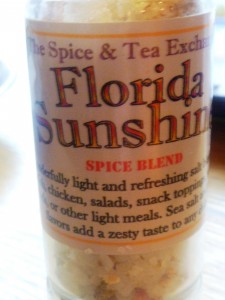 YUM YUM YUM!
Healthy Recipe Ecstasy? Do I even need to say it???

Easy Herbed Salmon with Florida Sunshine
Author:
Healthy Recipe Ecstasy
Ingredients
1 pound salmon
1 tablespoon olive oil
4 sprigs fresh tarragon
4 sprigs parsley
1 lemon
Extra tarragon and parsley for garnish
Instructions
Preheat oven to a broil. Season salmon liberally with Florida sunshine on each side. Coat a baking sheet with olive oil and put down sprigs of tarragon and parsley.
Lay salmon on top of the herb sprigs.
Broil for 8-10 min or until salmon skin is crisp and filet is flaky. Squeeze juice of one lemon on top of the salmon. Add 1 teaspoon lemon rind and 1 tablespoon torn herbs for garnish.
link