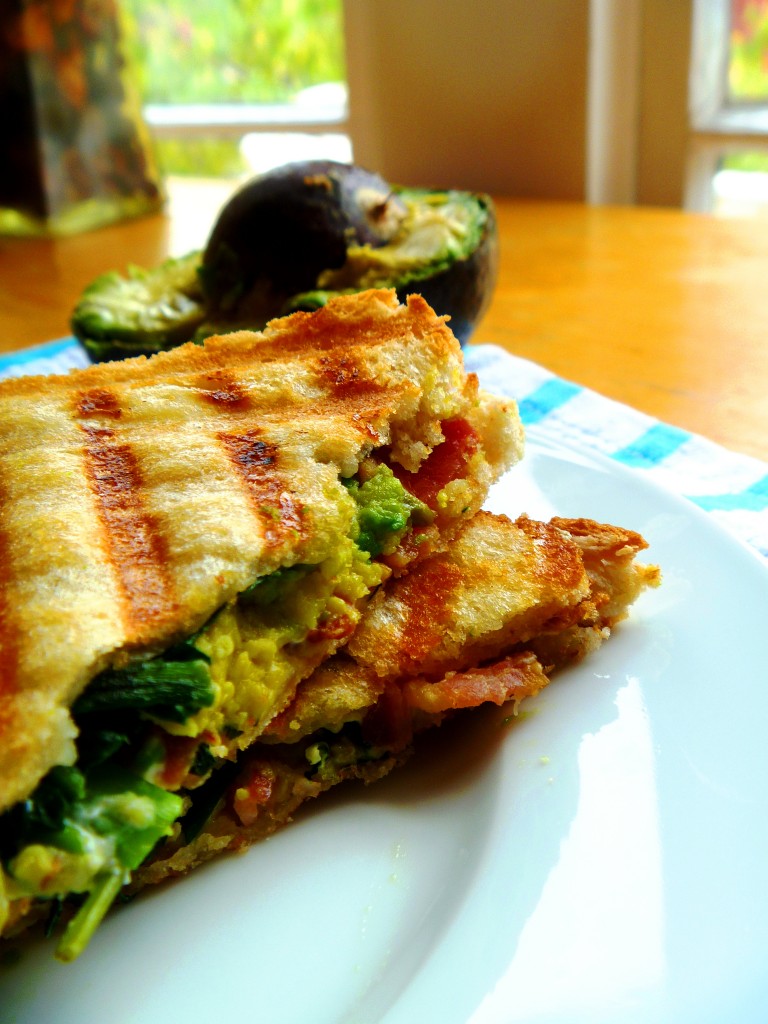 I recently reviewed a cookbook titled "150 Best Grilled Cheese Sandwiches" for Capital Cooking. Check out the review here.
How could I not love a cookbook devoted to my favorite sandwich, the grilled cheese? Unfortunately, every time I go to make one of the fun sandwiches in the book, I find that I don't have the right ingredients. So, last weekend, I decided to forgo the cookbook and just make my own "grilled cheese" with the ingredients I had on hand. I'm glad I did because it was a winner!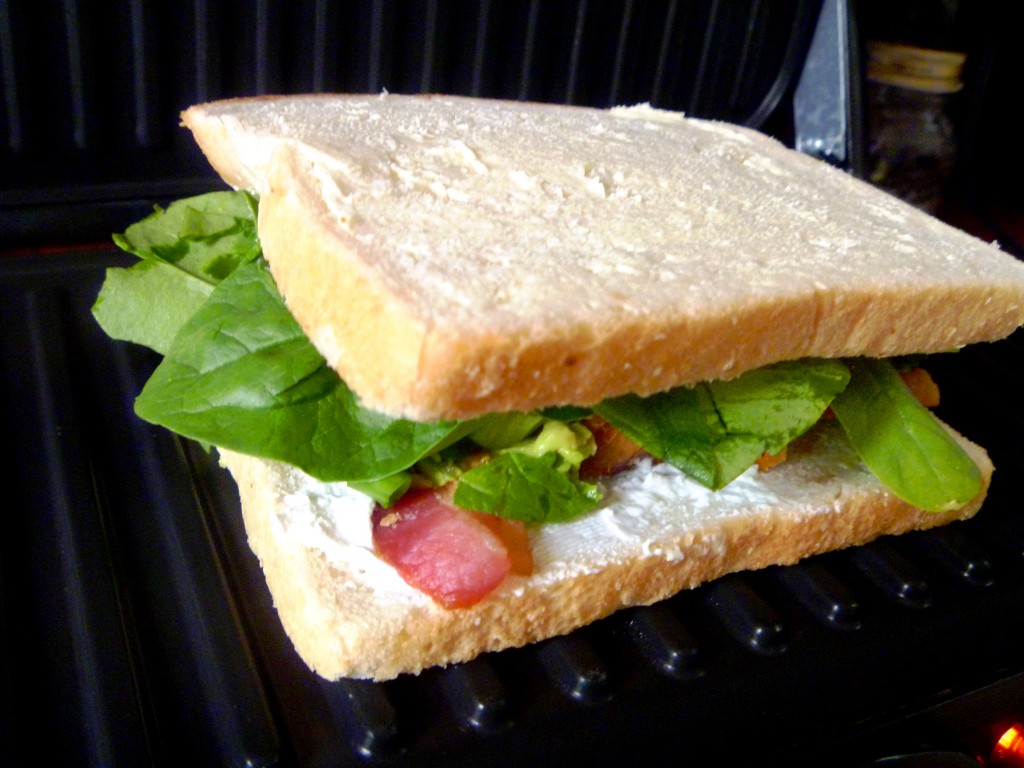 I was thinking grilled goat cheese BLT, except without the LT. Because, let's be honest, who gets excited about the LT in a BLT? If you keep the B (yummy bacon) and swap out the LT (boring lettuce and tomato) for much more flavorful spinach and avocado, now that's an exciting sandwich! Especially, when it's capped off with two thin slices of crisp white bread. I don't often eat white bread but every once in awhile I'll allow myself a treat – especially when I find white bread that's made with no corn syrups or other filler ingredients.
Healthy Recipe Ecstasy? This recipe isn't going to win any dairy-free or gluten-free awards, but we all need a break from rigid healthy eating from time to time. The bread I used was sliced thin and small, meaning less calories, and avocado is heart healthy fat so we're good there. Of course, the bacon and goat cheese add a bit more fat, but I used center cut bacon which is 25% less fat than regular bacon. So, brownie points there. But, honestly, the combination of the crisp bacon, creamy avocado and goat cheese, and crunchy bread make this sandwich worth a little bit of extra fat. Look at that perfectly toasted bread. I know I can't stop staring…  🙂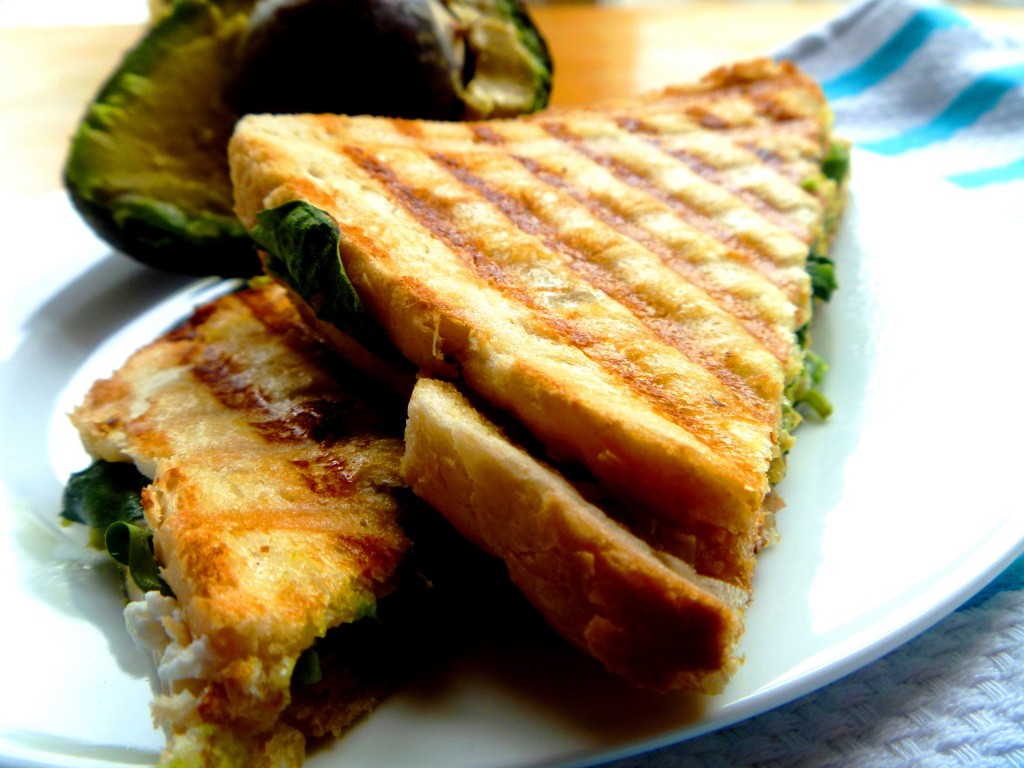 Bacon, Avocado and Goat Cheese Panini
Author:
Healthy Recipe Ecstasy (Slightly Adapted from 150 Best Grilled Cheese Sandwiches)
Ingredients
2 slices white bread
3 slices center cut bacon, cooked
Half of one avocado
½ cup spinach leaves
1 tablespoon green onions, diced
1 tablespoon goat cream cheese (goat cheese or regular cream cheese would work just as well)
1 tablespoon butter
Instructions
Butter one side of each slice of bread. Mash the avocado in a small bowl.
Spread the goat cheese on the un-buttered side of one slice of bread. Top with avocado, then the bacon, then the spinach leaves and green onions. Finally, top with the other slice of bread (buttered side up).
Add sandwich to the panini press. Cook for 4-5 minutes or until the bread is nice and golden and toasty.
Slice diagonally - just because its cute and reminds me of elementary school.
Take a big bite into that crunchy creamy goodness and enjoy!