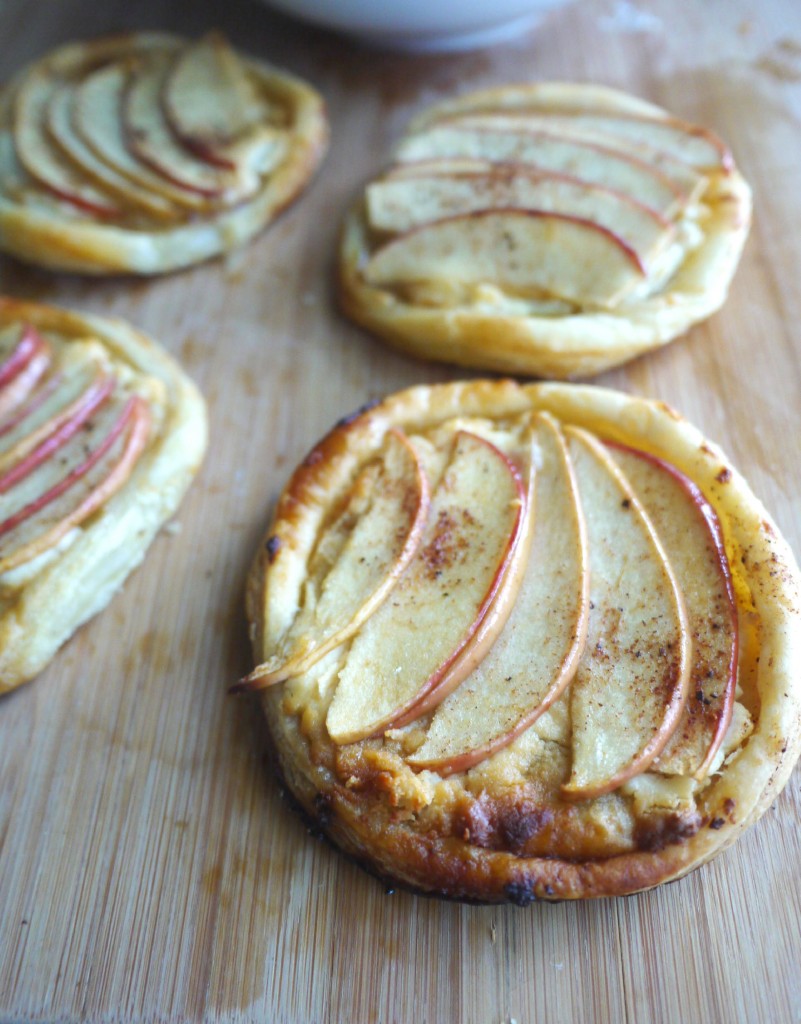 Tomorrow evening is the beginning of the Jewish holiday, Rosh Hashanah. As a non-practicing Jew, the Jewish holidays don't usually register on my radar — except Hanukah, because Hanukah means presents. Though I learned as a young child, that while Hanukah means one present a night for eight nights, the present total from Christmas far outweighs that of Hanukah. Fortunately, as a child of divorced parents, and, subsequently, a child of remarried parents in new interfaith relationships, I got the best of both worlds. Unfortunately, my parents soon caught on to the fact that, not only was I getting presents from two different households during the December holidays, but I was also making bank in loot from two different holidays. The best things in life (like Chrismukkah) never last for long. But, I digress.
As a self-described "Bagel Jew," the only part of the Jewish holidays that registers on my radar is the part which involves food. That's likely because my radar is transmitted out of my stomach. In addition to the presents, Hanukah brings chocolate candies (otherwise known as Gelt). During Passover, I get to eat cartoons of matzo slathered in butter just like my grandma used to make for me. If grandma says it's good for me, then who am I to argue? Yom Kippur is probably my least favorite Jewish holiday as it involves a fast which is the antithesis of my life goal (to eat delicious food as often as possible). Rosh Hashanah, the relatively exciting Jewish New Year, also ranked pretty low for me as it was not known in my mind for any of the three most important Jewish-related foods: bagels, matzo or chocolate.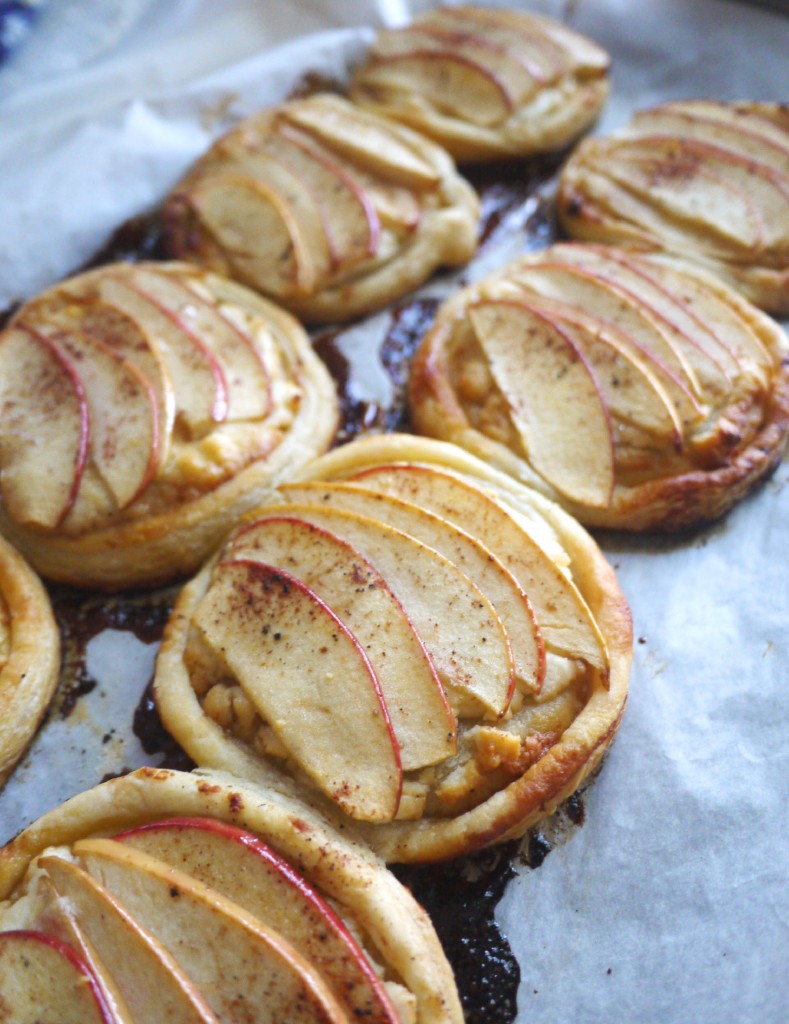 So, when my "practicing" Jewish friends invited us over for a Rosh Hashanah dinner, I decided that it was not only an opportunity to familiarize myself with the holiday, but, more importantly, familiarize myself with the holiday foods. During my tutorial (aka Wikipedia), I learned that a common greeting on Rosh Hashanah is shana tovah u'metukah, Hebrew for "a good and sweet new year." That's why many traditional Rosh Hashanah foods include a sweet component — apples and honey, raisin challah, honey cake and pomegranate are all common foods found on Rosh Hashanah menus.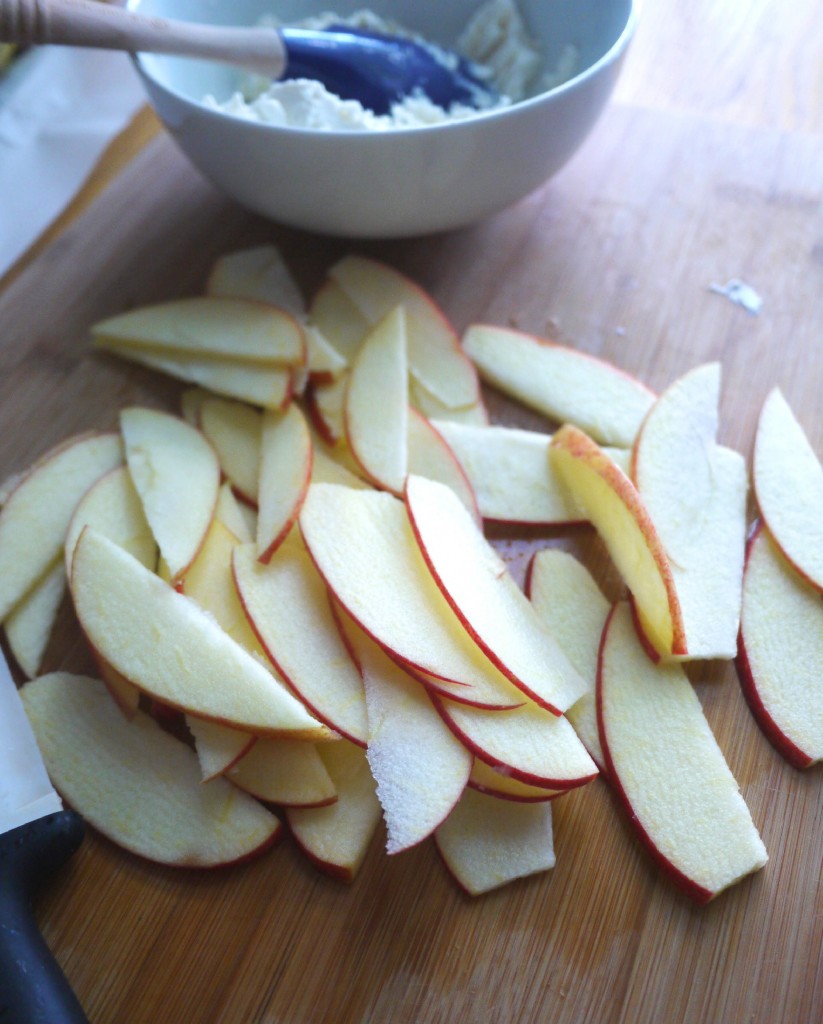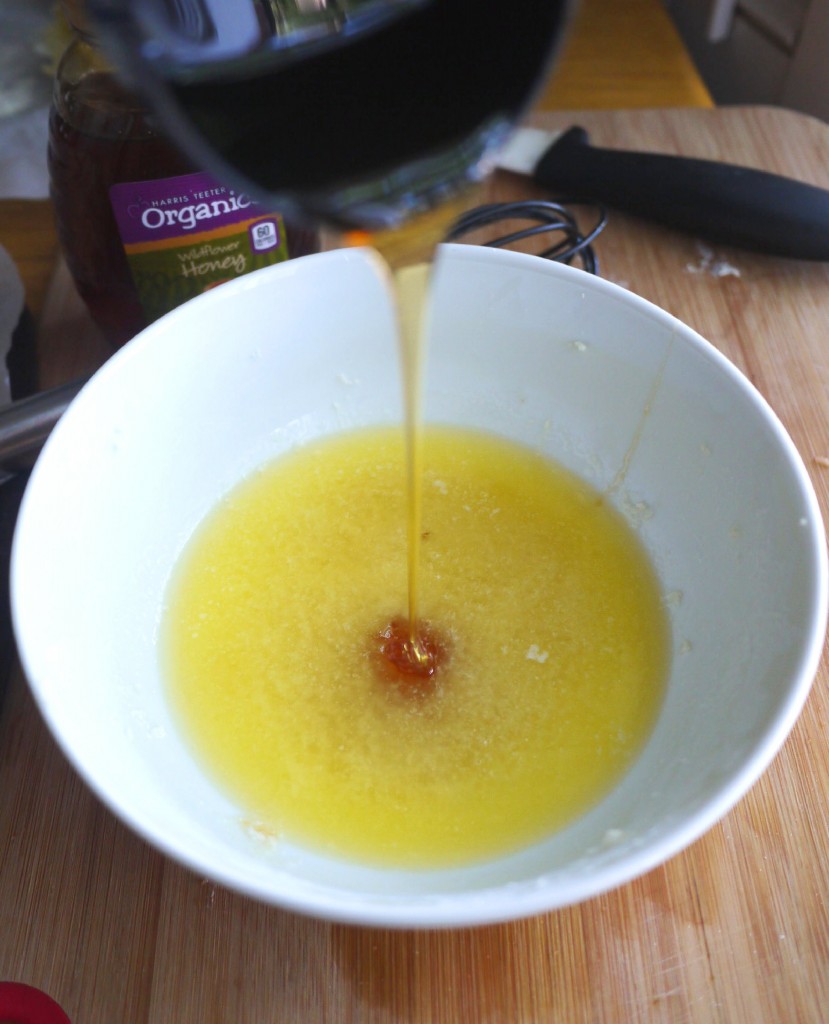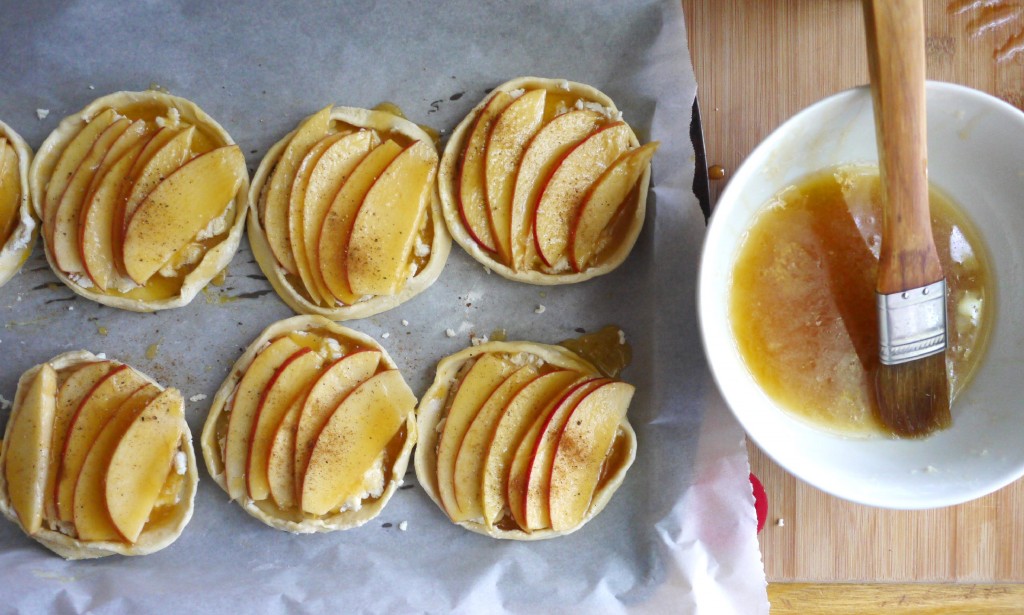 Since my friends were pulling together the big Rosh Hashanah feast with matzo ball soup, brisket and kugel, I decided that I should bring an appetizer. You can never have too many appetizers at a dinner party, am I right? After searching through the online catalogues of Rosh Hashanah recipes, I settled on an Apple, Goat Cheese and Honey Tartlet from Bon Appetit. Now, let me preface the rest of this blog by saying that I am not the kind of person who goes around making tartlets. In fact, I usually breeze past any recipe that involves the word pastry because it brings to mind veteran French chefs with many kitchen tools who demand perfection. I am the opposite of that. I am neither French nor a chef. I don't have many kitchen tools and most things I make fall far short of perfection. I guess you could say that while I was always happy to eat anything deemed a pastry (especially if it's savory), I didn't feel like it was my place to create such a lovely culinary concoction. Until today. Until I decided to ignore the words "cookie cutter," "puff pastry," "pastry ring," "diameter," and everything else that made my anxiety levels rise. Instead of making excuses as to why I could not make a tartlet, I just followed the directions and made a damn tartlet.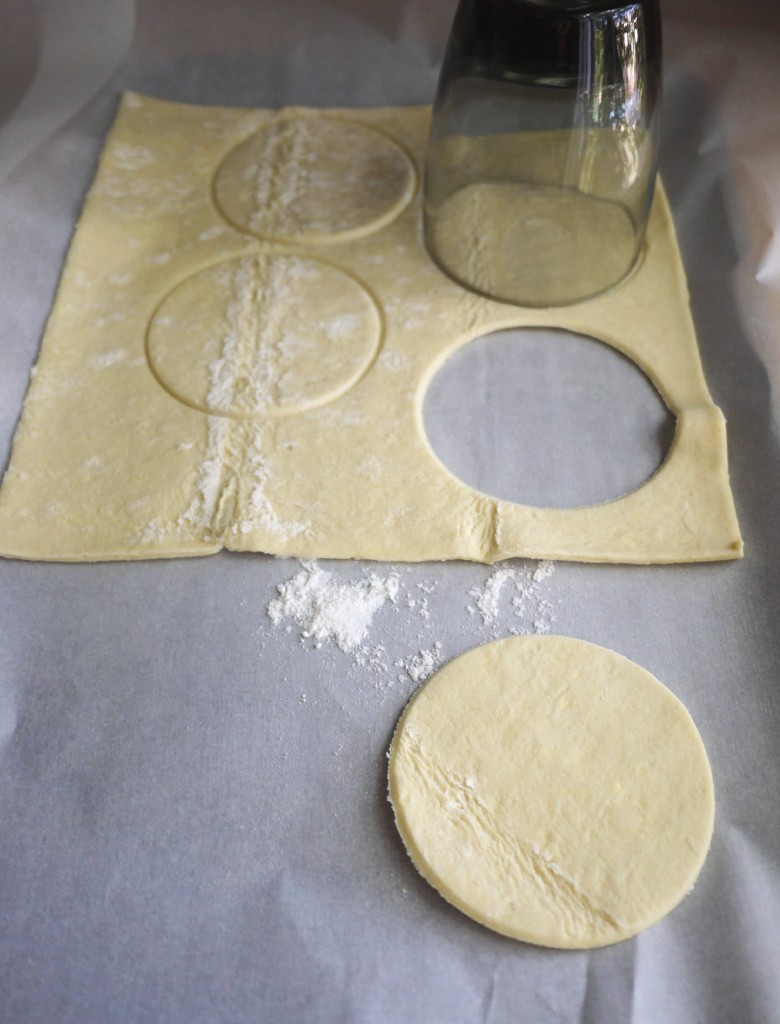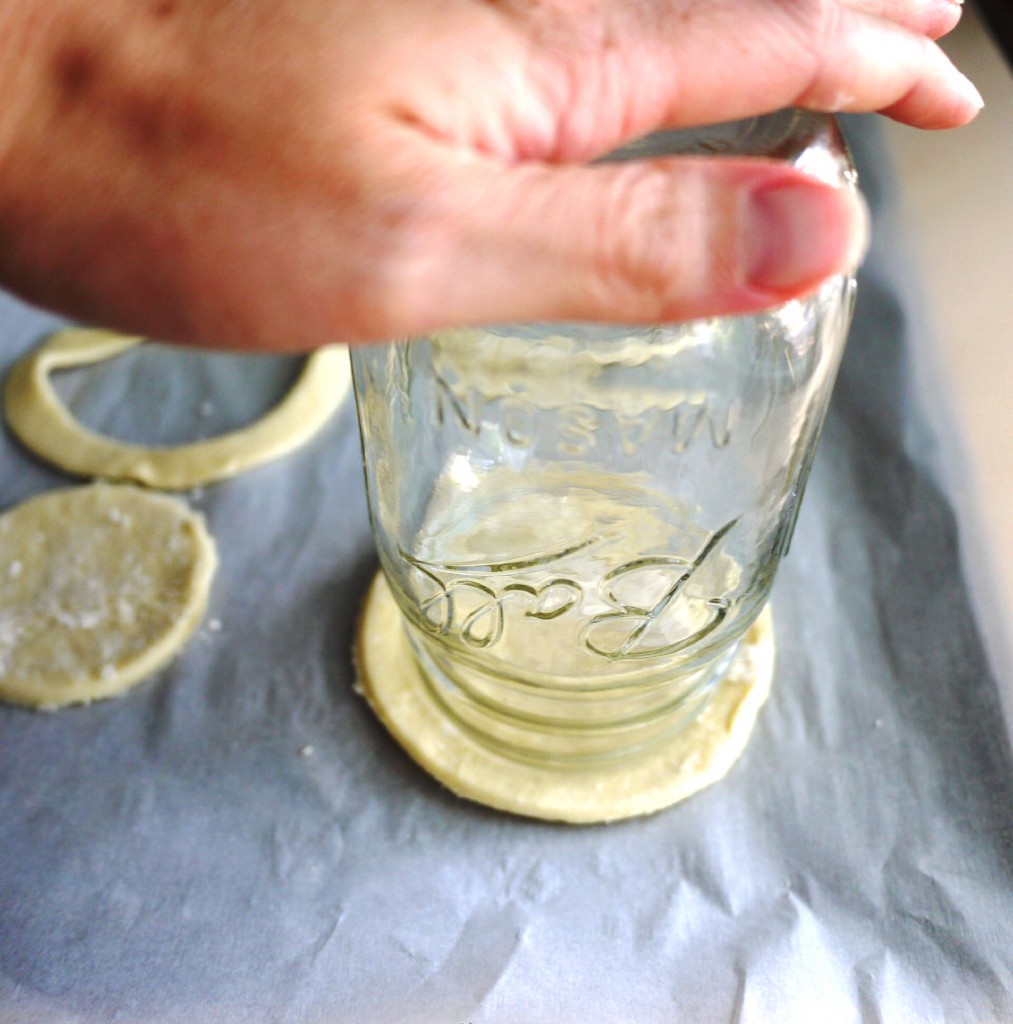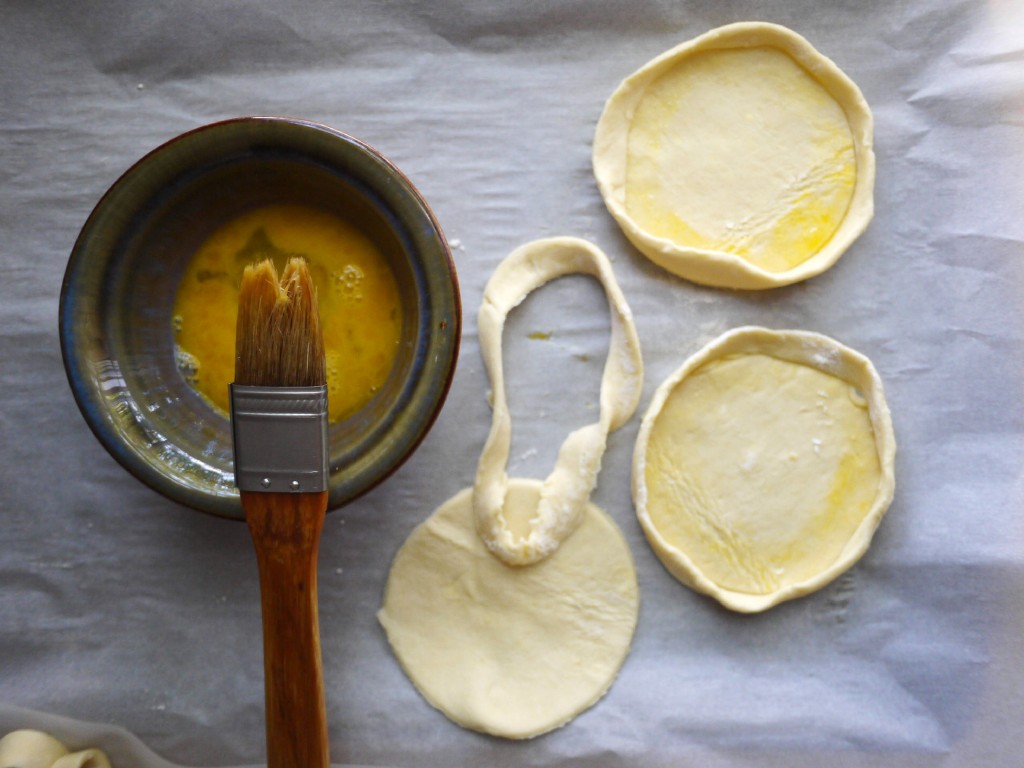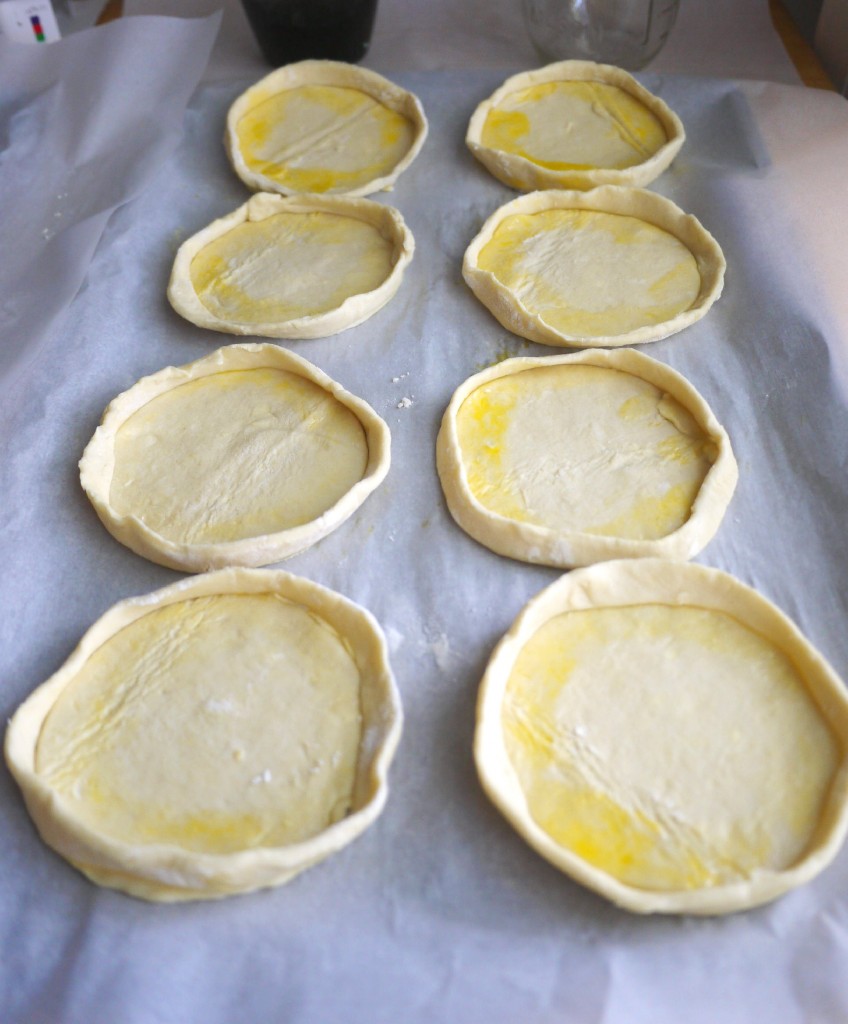 You know what? It was FREAKING EASY. I mean, my little tartlets are not all perfect. If you look close (well even if you look from far away), you notice some of my pastry rounds are a little crooked and the apples aren't sliced just so. But, you know who doesn't care about perfection? My taste buds, which, like my stomach, don't have eyes. Nope, they just have buds that taste and all those buds could taste was tangy goat cheese, tender, buttery apples and sweet honey all nestled into a crispy, golden, flaky puff pastry crust. To my taste buds, this tartlet was perfection, and, in the end, that's all that matters.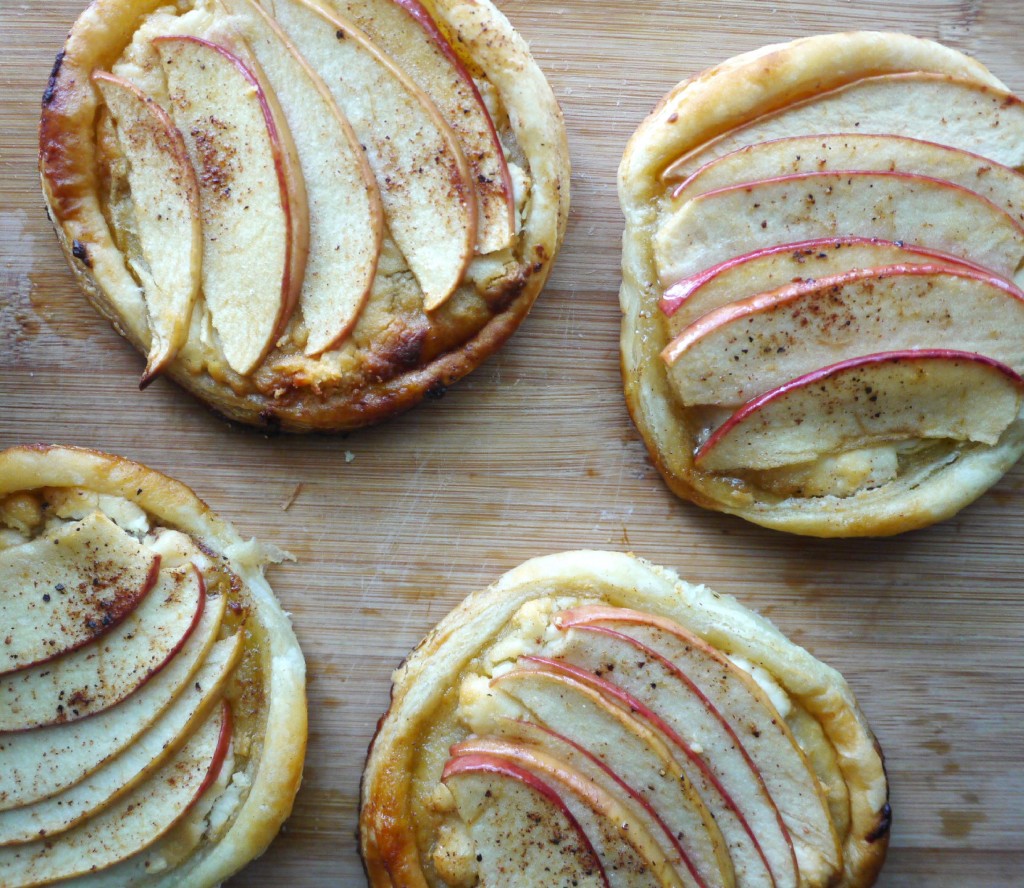 Healthy Recipe Ecstasy? Let's call this recipe a bit of a holiday indulgence. I guess that's another plus about celebrating the Jewish holidays — extra calories never count on holidays, do they? That's a rhetorical question. Don't answer that. So, let's just focus on the positives. Apples are good for you. Honey can be good for you in small doses. There's no added refined sugars. Yep, that's all I got. The rest is cheese, butter, and pastry. And, I know I don't need to explain to you what happens when you combine cheese, butter and pastry. Pure holiday magic. I think I have a newfound respect for Rosh Hashanah – at least when it comes to the food. 🙂
Apple, Goat Cheese, and Wildflower Honey Tartlets
Author:
Healthy Recipe Ecstasy (Adapted from Bon Appetit)
Recipe type:
Appetizer/Dessert
Ingredients
2 17.3-ounce packages frozen puff pastry (4 sheets), thawed
1 egg, beaten
6 ounces soft fresh goat cheese (about ¾ cup packed)
1 tablespoon fresh lemon juice
¼ teaspoon coarse kosher salt
1 large Gala apple, quartered, cored, and cut into ⅛-inch-thick slices (the original recipe called for three apples but I found that one was more than enough)
3 tablespoons unsalted butter, melted
¾ cup wildflower honey, divided (if you can't find wildflower honey, regular honey is fine)
½ teaspoon ground allspice (if you don't have allspice, mix equal parts cinnamon, nutmeg, clove and black pepper)
Instructions
Line 2 rimmed baking sheets with parchment paper.
Roll out each puff pastry sheet onto a lightly floured surface to an 11-inch square. Using a 5-inch-diameter cookie cutter, bowl or glass, cut out 4 rounds from each pastry sheet, forming 16 rounds total. Don't worry if your cutting apparatus does not have a 5-inch diameter. I just estimated and it worked out fine.
Divide 8 of the pastry rounds between the two prepared baking sheets; pierce rounds all over with fork. Using a 3½-inch-diameter cookie cutter, bowl or glass, cut out smaller rounds from the center of the remaining 8 rounds (reserve 3½-inch rounds for another use), forming eight 5-inch-diameter rings. Brush outer 1-inch edges of 5-inch rounds on baking sheets with beaten egg; top each with one pastry ring. **I was really intimidated by this part. I've never made tartlets from puff pastry, I've never cut puff pastry, and I've never made a pastry ring and tried to attach it to a circle of puff pastry. But all I needed was two different sized glasses, and I was good to go. You push down the glass and voila - you have a pastry round!
Freeze the pastry for at least 30 minutes.
Preheat oven to 375°F. Mix cheese, lemon juice, and salt in bowl; spread mixture inside rings on frozen pastry rounds. Overlap apple slices atop cheese.
Mix butter and ¼ cup honey in small bowl; brush over apples. Sprinkle with allspice.
Bake until apples are tender and pastry is golden, about 35 minutes. Place tartlets on plates. Drizzle one tablespoon honey over each tartlet and serve warm or at room temperature.
DO AHEAD: Bake the tartlets four to six hours ahead, then store them uncovered at room temperature. Rewarm in a 350°F oven for five to ten minutes. Drizzle tartlets with honey just before serving.
NOTE: Though I made these tartlets as an appetizers, they would work just as well as a dessert or a sweet breakfast.