This shop has been compensated by Collective Bias, Inc. and its advertiser. All opinions are mine alone. #Arbormist #StartSummer #CollectiveBias The following content is intended for readers who are 21 or older.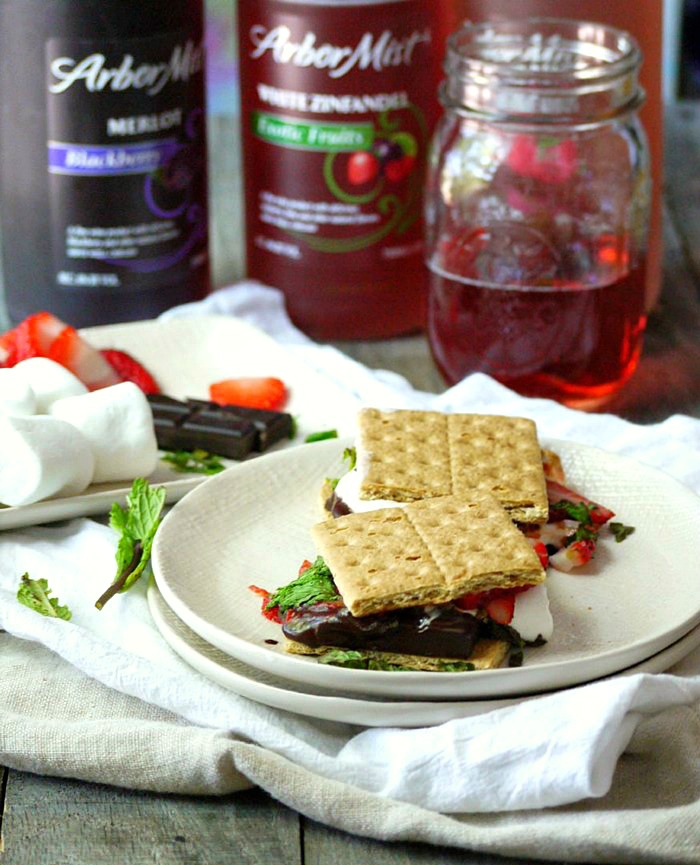 I think I'll go for a walk outside now
The summer sun's callin' my name
I just can't stay inside all day
I gotta get out, get me some of those rays
Everybody's smilin', sunshine day
Everybody's laughin', sunshine day
Everybody seems so happy today
It's a sunshine day…..
Yeah, that song is running through my head because it really is a sunshine day. And besides old Brady classics, I can't stop thinking about some good ole backyard summer entertaining. You know the kind – cocktails in mason jars, burgers on the grill, bug spray, and the number one outdoor dessert. S'mores. S-M-O-R-E-S.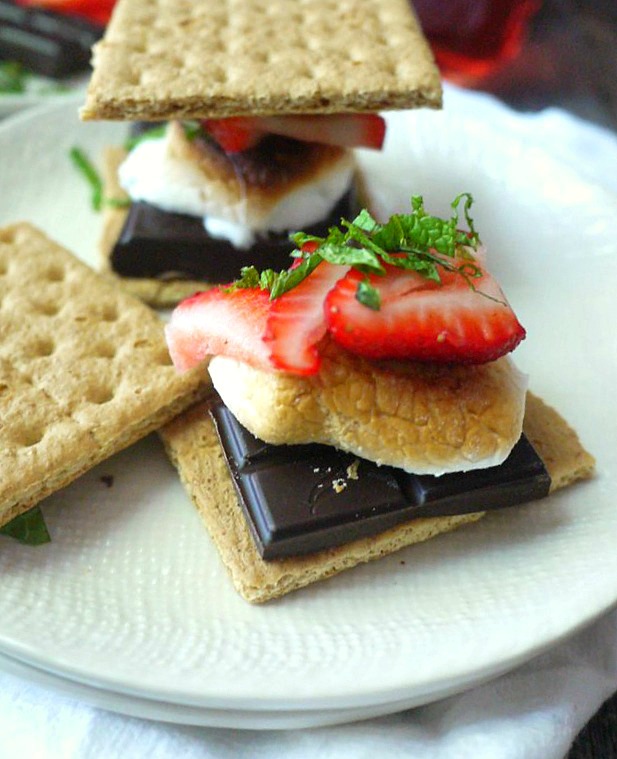 But before we talk about the s'mores I gotta tell you guys that my taste buds are having a flashback. Before I became a mature 30-something mommy who sips champagne and drinks fancypants IPA beers with her hubby, I was a 20-something party girl who loved light beers, wine coolers, vodka sodas and Arbor Mist. Give me something fruity, and I was a happy camper.
Now that I'm living it up postpartum after 9 months of sobriety, I can't be bothered with any serious alcohol. I'm all fun in the sun and no pretense. Enter Arbor Mist. If there was a wine that was meant to be drunk in a mason jar by the campfire while eating s'mores, it's the Mist.
Speaking of those s'mores…. That's another little something I used to do in my pre-mommy days. I used to make s'mores all the time. Fireplace s'mores, campfire s'mores, even microwave s'mores. Ok, let's be honest, it was mostly microwave s'mores because this girl don't camp much.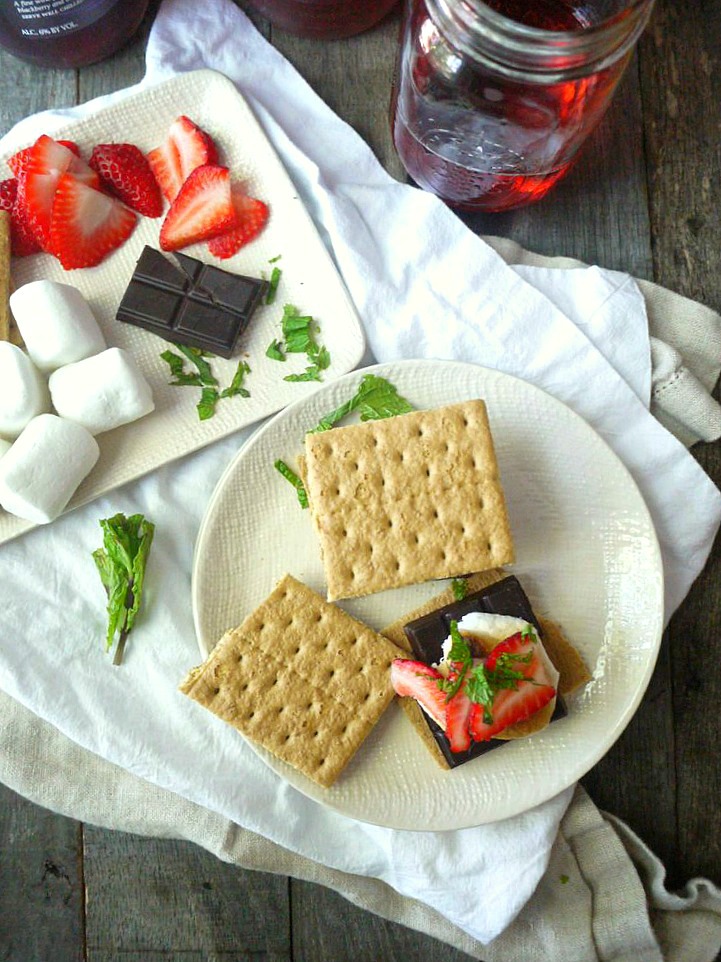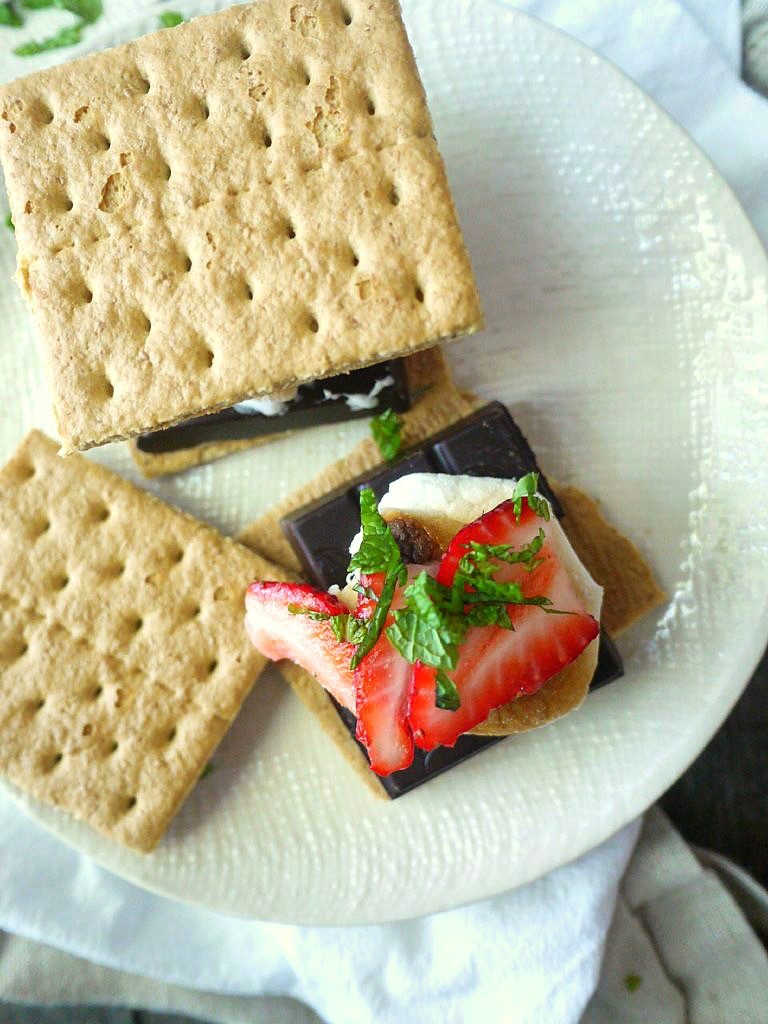 Since I'm a grown up now and drinking new grownup Arbor Mist flavors like Blackberry Merlot, I decided to add a little grownup-ness to my s'mores. We still got the graham and the 'mallow but now we're taking it up a notch with rich dark chocolate, sweet strawberries and cooling fresh mint leaves. Oh yeah. Sure you can roast up those 'mallows in your backyard firepit if you got one but you can also just pop them into the oven for a quick broil. Same result.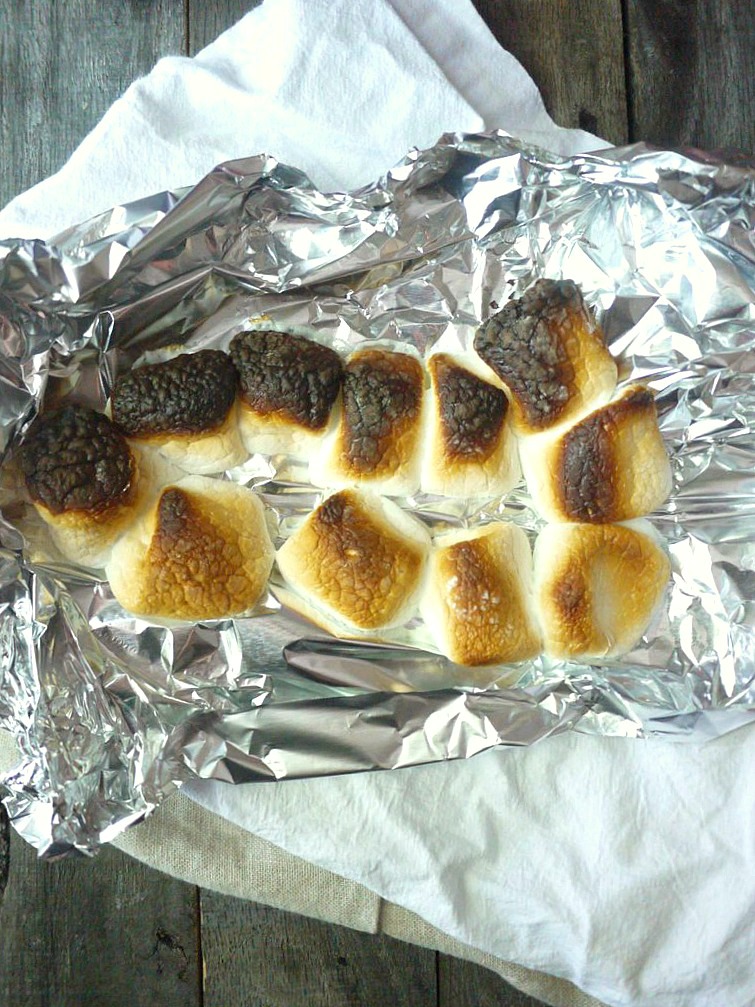 Ooey gooey goodness. All over your face. No, seriously, if you don't have chocolate on your cheeks you ain't doing it right.

P.S. You guys should visit Simple Entertaining Social Hub for more great entertaining ideas.
P.P.S. While you're at it, you might wanna (and, by might, I mean definitely) enter the Arbor Mist Summer Sweepstakes for the chance to win a brand new water sport vehicle and Arbor Mist beach themed prizes!

Strawberry, Mint and Dark Chocolate S'mores
Author:
Healthy Recipe Ecstasy
Ingredients
16 whole-wheat graham cracker squares
8 dark chocolate squares
8 marshmallows
16 strawberry slices
2-3 tablespoons chopped fresh mint leaves
Instructions
Heat the oven broiler on high. Put the marshmallows on a foil-lined baking sheet and broil for 1-2 minutes or until they're good and brown on top. Keep your eye on the 'mallows because they can burn quick. Alternately, you can roast the marshmallows in an outdoor fire.
Add one piece of chocolate to a graham cracker square. Top with the marshmallow, 2 strawberry slices and a few chopped mint leaves. Cover with the other graham cracker square and press down lightly. Repeat with the remaining ingredients.
The heat from the marshmallow should melt the chocolate. If it doesn't, 20 seconds in the microwave should do the trick.
Scarf. Preferably outside.