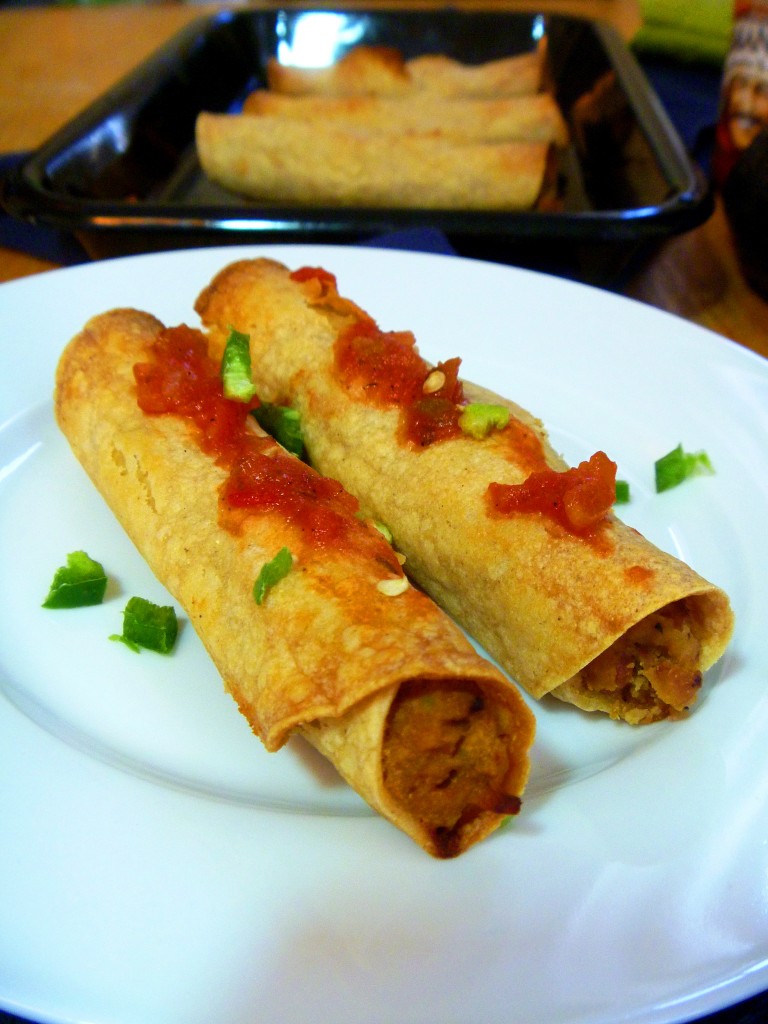 When I hear the word "taquito," I immediately think of 7-11. More specifically, the 7-11 in Blacksburg, VA where I went to college. Twelve years ago, my idea of a snack was taquitos from that 7-11. Taquitos, I might add, that had been sitting out for days and were probably filled with the lowest-grade meat possible.  I cringe at the thought now, but back then, I didn't know any better.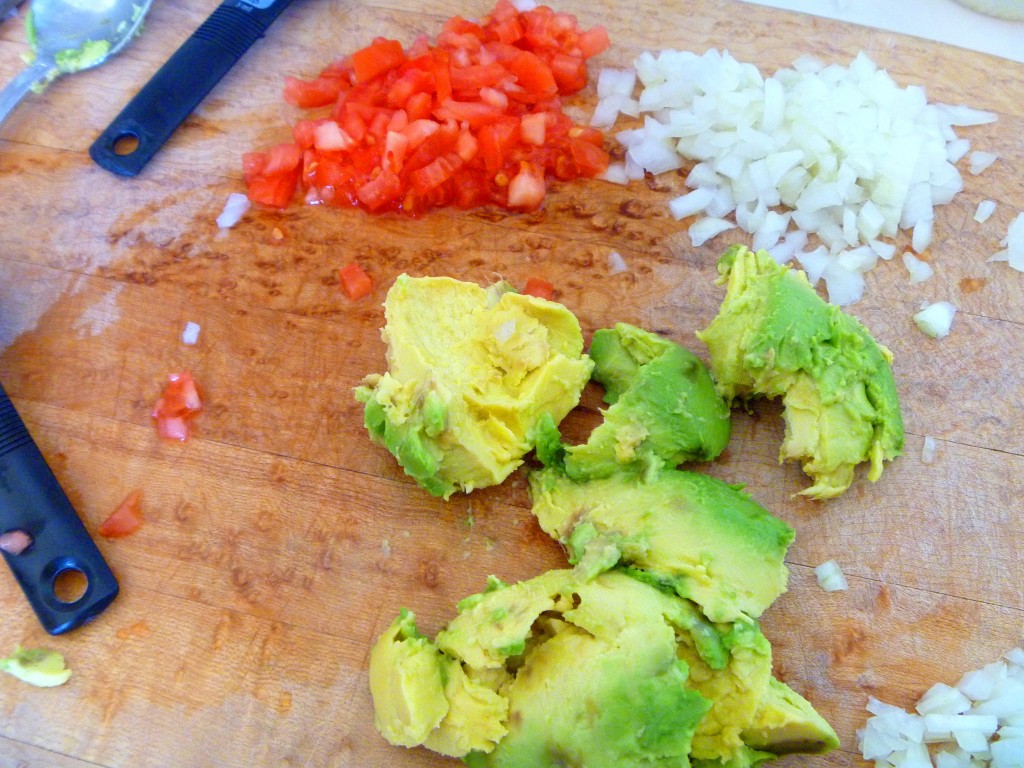 It's been years since I've had a taquito craving, and, as I no longer frequent 7-11 for my meals, it's been years since I've eaten a taquito. So, when I received a cookbook in the mail to review for Capital Cooking titled, "Clean Eating for Busy Families," imagine my surprise when it contained a taquito recipe. Obviously, I'm no stranger to giving unhealthy dishes a healthy twist. But, my association with taquitos as unhealthy is so ingrained that I never considered a healthy version.
I don't know if I would consider these taquitos as "clean eating," but they are certainly healthier and, let's be honest, waaayyy more delicious than the dog food taquitos I used to eat at 7-11. These are what I would call grown-up taquitos.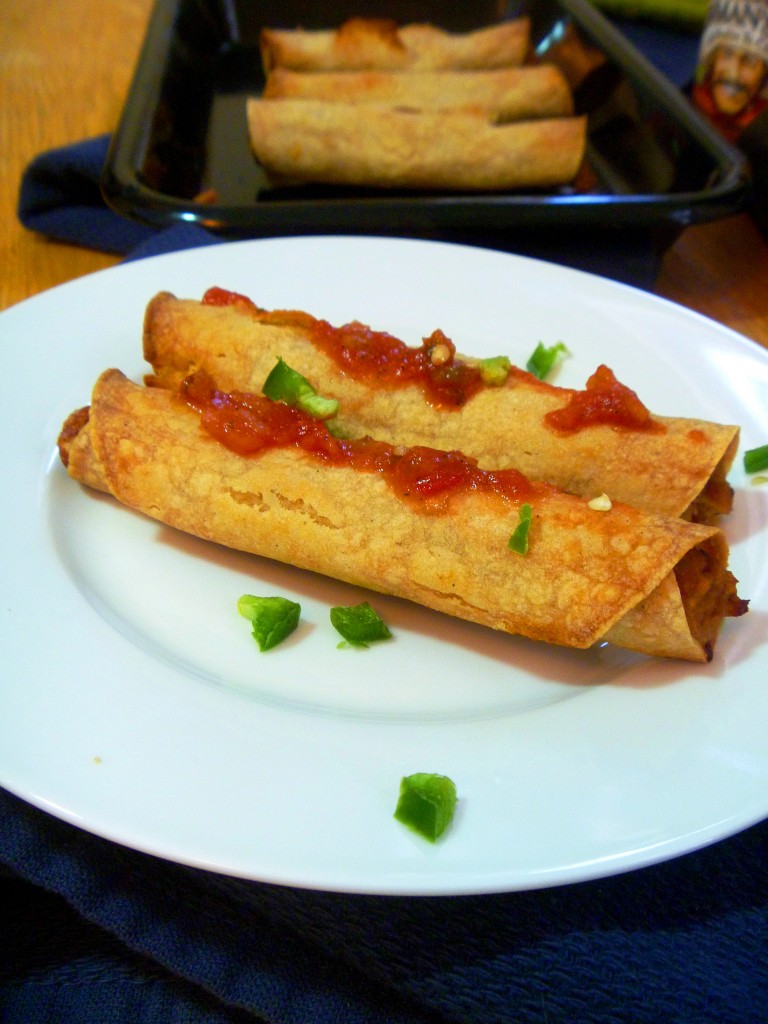 Healthy Recipe Ecstasy? YES! These taquitos are not about satisfying a deep-fried craving. Sure, they still have crunch, but it's a healthy baked crunch. These taquitos are about the flavorful creamy pinto bean and avocado mixture that fills up the tortillas and satisfies your craving for Mexican food without breaking the weight bank. Did I mention that these treats are gluten-free, dairy-free, and vegetarian? I seriously almost forgot because I didn't think about bread, cheese, or meat once while eating these for lunch today.

Pinto Bean and Avocado Taquitos
Author:
Healthy Recipe Ecstasy (Slightly Adapted from Clean Eating for Busy Families)
Ingredients
1 (15-ounce) can pinto beans, rinsed and drained
1 avocado, removed from skin
3 tablespoons onion, minced
2 tablespoons tomatoes, diced
1 tablespoon lemon juce
2 teaspoons reduced sodium soy sauce
¼ teaspoon ground cumin
¼ teaspoon freshly ground pepper
⅛ teaspoon salt
12 corn tortillas
2 tablespoons expeller-pressed canola oil
Salsa for dipping (optional)
Diced jalapeno topping (optional)
Instructions
Preheat oven to 425 degrees F. Coat a shallow baking dish or baking sheet with cooking spray.
In a medium bowl, smash the pinto beans with a potato masher or the back of a fork. Add avocado and mash a few more times. The mixture should be creamy but not fully mashed. Stir in onion, tomatoes, lemon juice, soy sauce, cumin, pepper, and salt.
Warm four tortillas in the microwave for about 30 seconds. Pour oil into a small bowl and brush both sides of each tortilla with the oil. Spoon about a tablespoon and a half of the pinto bean mixture in a line near the center of each tortilla, leaving ½ inch from each end. Don't overstuff or the tortillas will burst. Roll tortillas tightly and place them seam side down on the pan.
Repeat with the remaining tortillas and filling. You don't want to heat all the tortillas at once because they need to be just out of the microwave to roll easily without breaking.
Bake the tortillas for 25-30 minutes until golden brown and crunchy. Serve with salsa and diced jalapeno if you want some spice.