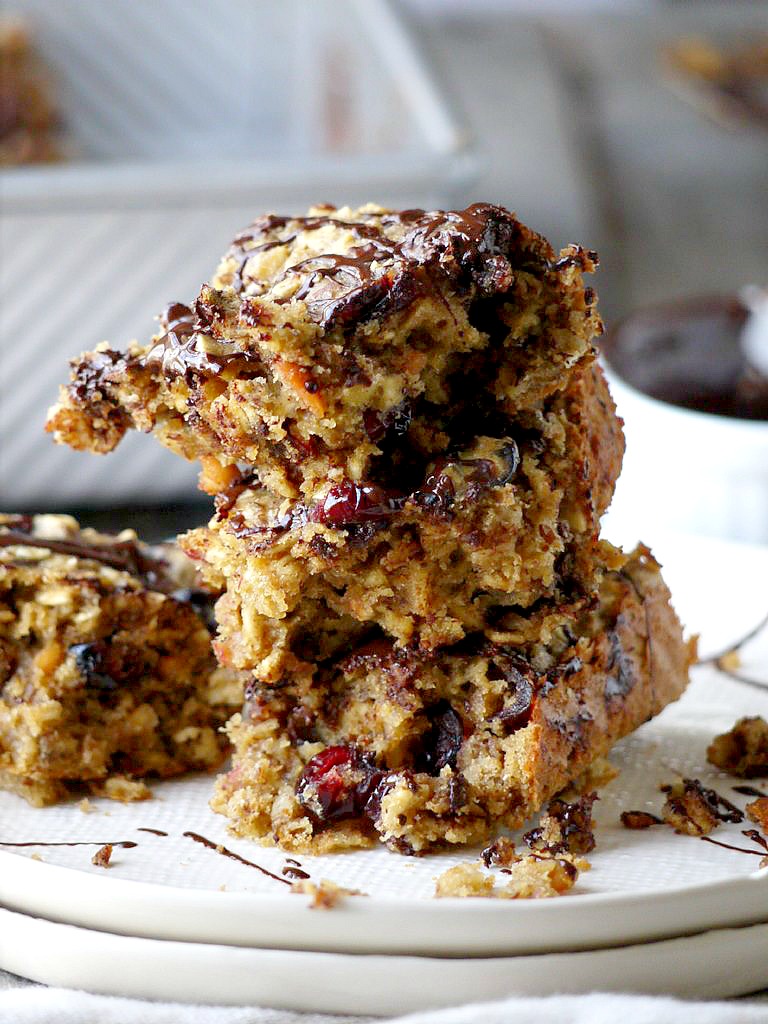 Three weeks to go on the pregnancy-o-meter and all I can think about is chocolate. You all know I've never been one to save room for dessert unless dessert means more pasta and/or a cheese plate, but, lately, dessert is all I think about ALL. DAY. LONG.
I blame the decadent brownie Alasdair brought home for me last week. And, by brought home, I mean he went to pick up the decadent brownie I ordered for myself from a neighborhood restaurant and brought it home to me. What a guy.
Unfortunately for my chocolate-y cravings, the midwives have strict no sugar guidelines for week 36 and beyond. I get it, they want our bodies to be primed and ready for the grueling labor to come and not weighed down by brownies and other foods that cause energy crashes, lethargy and pleas for stretchy pants (though, gotta say, the best thing about pregnancy is I'm ALWAYS in my stretchy pants!!).
Here's the thing – aside from the decadent brownie incident, I don't usually crave unhealthy desserts. I'd much rather have an oatmeal cookie made with applesauce or an almond milk dark chocolate fudge bar or chocolate covered cranberries than a huge piece of sugary cake or a high fructose syrup-filled candy bar.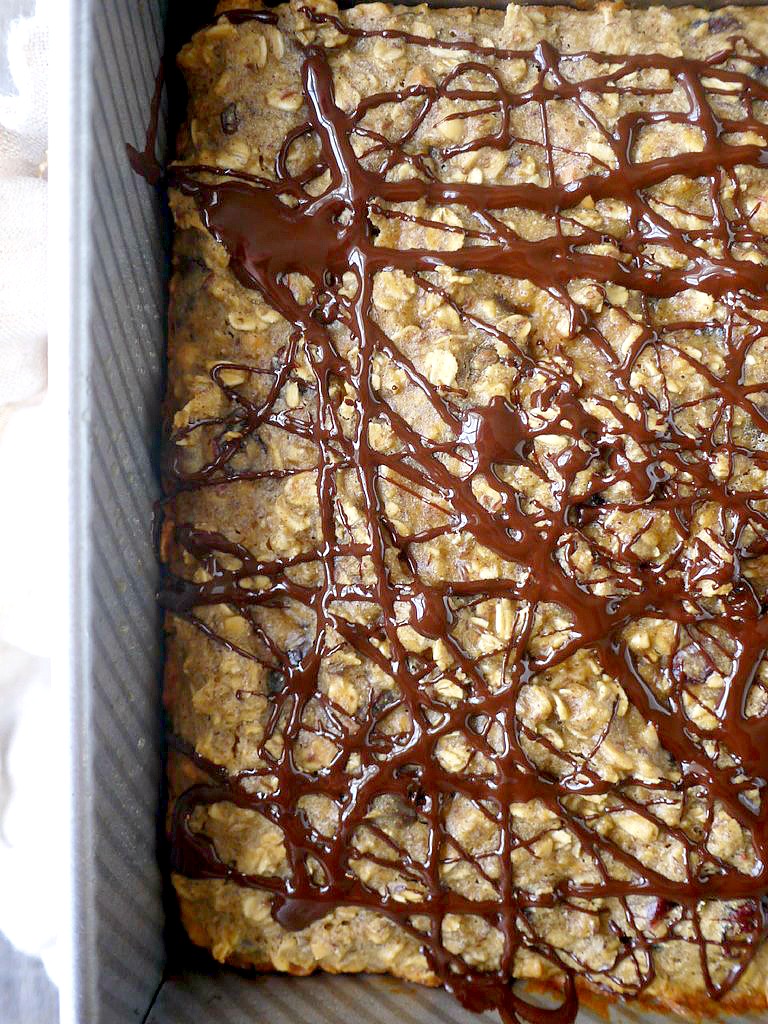 The problem is making sure I have healthy dessert options on hand. The decadent restaurant brownie happened because I had eaten all my healthy cookies and chocolate treats and got a little desparado. So, to avoid another brownie incident, I made these dark chocolate cherry protein bars to have on hand (and in mouth). They're super easy, just sweet and chocolate-y enough to make me happy and chock full of protein to give me A pluses with the docs.
Peanut butter + oatmeal + chickpea flour = major protein power. It also means these protein bars are dairy-free and gluten-free. Unsweetened applesauce and maple syrup give just enough sweetness without the need for refined sugars. Woohoooo!
I know I said this is a dessert recipe but it's got all the makings of a healthy breakfast bar or snack. So, feel free to break one of these babies out in the AM instead of your processed granola bar. You better believe I will be eating these delectable bars all day long – because baby needs his protein and mama needs her drizzled dark chocolate. Oh the chocolate drizzles….
Dark Chocolate Cherry Protein Bars
Author:
Healthy Recipe Ecstasy
Recipe type:
Dessert/Snack
Ingredients
¼ cup chickpea flour
¼ cup flaxseed meal
½ teaspoon baking soda
½ teaspoon cinnamon
¾ cup unsweetened applesauce
¼ cup maple syrup
½ cup chunky peanut butter
2 large eggs
2 tablespoons coconut oil
1 teaspoon pure vanilla extract
1 and ½ cups gluten-free rolled oats
¾ cups dried cherries
3.5 ounces of dark chocolate, 70 percent or higher, chopped and divided (I used 85 percent Lindt dark chocolate which can be really bitter on its own but works perfect here)
Instructions
Preheat oven to 350 degrees F.
In a small bowl, whisk together the chickpea flour, flax, baking soda and cinnamon. In a large bowl, beat the peanut butter, maple syrup, applesauce, eggs, coconut oil and vanilla.
Stir the flour mixture into the peanut butter mixture. Stir in the oats, cherries and half of the chopped dark chocolate.
Spread the mixture in an 8x8 baking pan coated with cooking spray. Bake for 23-25 minutes until a fork comes out clean. Allow the bars to cool completely in the pan before cutting.
In a small microwave-safe bowl, melt the rest of the chocolate for approximately 1 minute in the microwave. Using a fork, drizzle the chocolate over the bars.
Refrigerate until the chocolate is set or dig in if you don't mind melted chocolate on your hands. And, really, who minds that?
link
link