As most of you know, college football season is in full swing. I went to Virginia Tech for college, which means I'm a huge Hokie fan!! Very excited that they beat Austin Peay today 42-7! Not that there was much question about that… 🙂
During my senior year, my girlfriends and I lived right by the stadium and we threw big pre-game and after-game parties.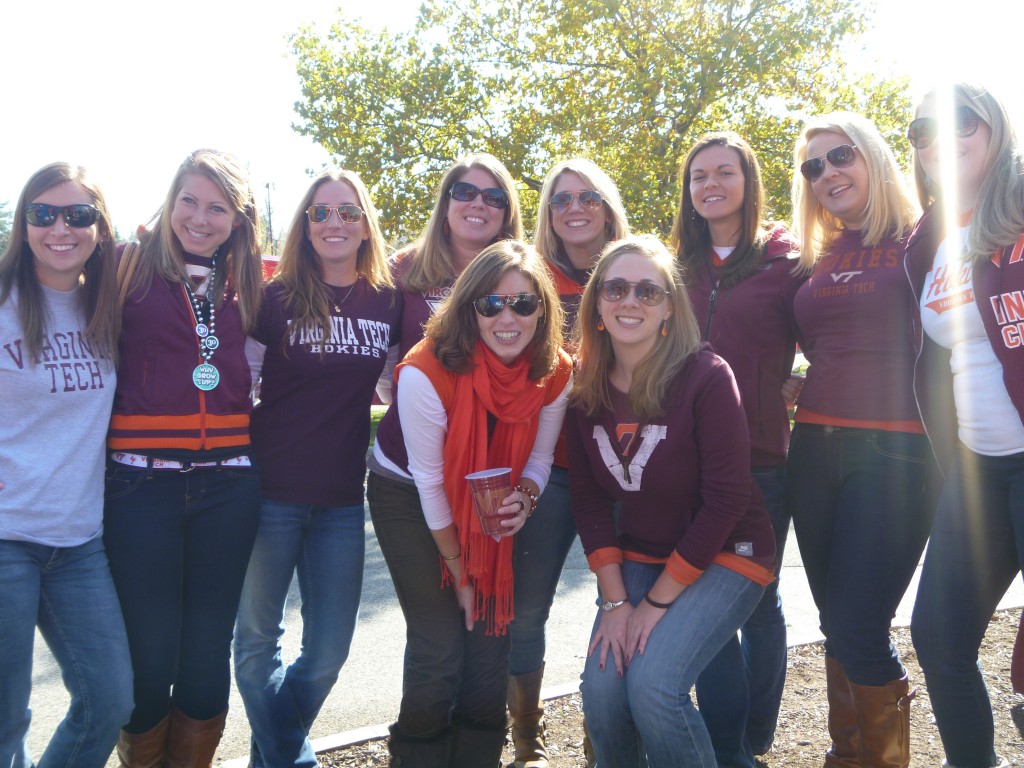 We'd do kegs and eggs, dips and chips, and thrown in as much junk food as we could manage. Now, when I go back for the games, my friends and their families are throwing some of the best tailgates in the parking lot. However, we're not as interested in eating the junk foods as we used to be.
Can tailgates still be fun without fatty dips and Cheetos? Yes, they can! There are some many cute tailgating ideas out there and some are even healthy(ish). Of course we're not going to be munching celery sticks with our beer (unless they accompany buffalo wings), but you can throw a couple healthier recipes in the mix for a more balanced tailgating experience.
I promise to share some of my ideas this coming week. In the meantime, here some ideas and recipes I found on Pinterest that are too adorable not to share.
This Peanut Butter Football Dip is such a great idea. Not only because it looks amazing but peanut butter is a healthy snack that will keep you full until the fourth quarter.
Chocolate-covered strawberries are not just for romantic nights in anymore. What a great way to add some fruit to your tailgate.
I don't even know what to say about this. IT'S RIDICULOUS. As are the other stadiums made of food on this Yahoo! site. A lot of the stadiums are unhealthy but the one below focuses on sandwich fixings, which is way healthier than the corndog and Cheeto stadium. Although I would swap the white bread for whole-grain and focus on low-fat meats and cheeses!