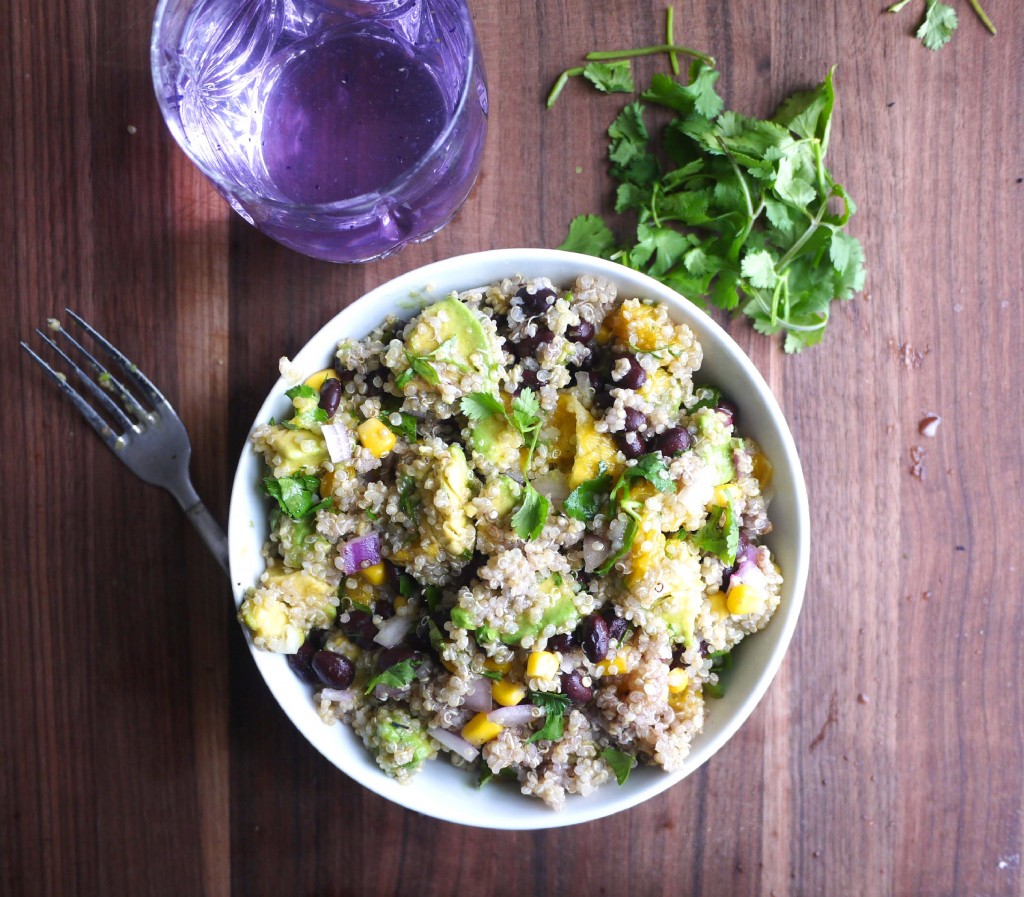 I recently realized that there are several levels of blog success. Stage 1 = your mom and your coworkers who you've plied with trial cookies are pretty much the only people who know your blog exists. Stage 2 = a couple hundred people are visiting your blog each day, and you realize, wow, strangers are looking at what I'm doing, maybe I should go back and proofread the recipes I've posted…. Stage 3 = you're starting to get a bit of a following, you're reaching thousands, rather than hundreds, and you notice that other people are linking to little old YOU. Yeahhh!! You feel like you're getting somewhere. Stage 4 = you're reaching tens of thousands or even hundreds of thousands, and you're considering quitting your day job. Stage 5 = nationwide book tour aka Smitten Kitchen status.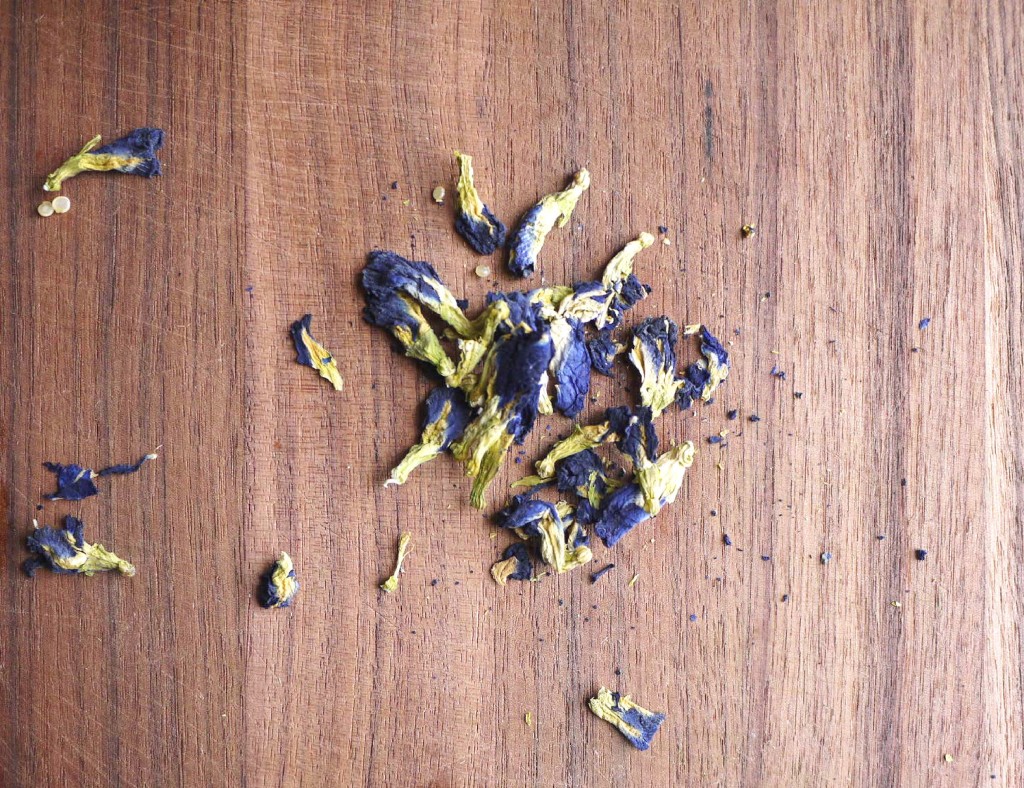 I am riding high in stage 3 (anxiously awaiting stage 4) and people have started sending me things like recipes, food products, grocery tote bags, tea. At first, I was all – I will try it, review it, share it ALL…because I like presents. 🙂 Then I was all, hold your horses, girl! In order to maintain my integrity, I need to pick and choose among the best of the best. I can't just share the recipe my friend's aunt's cousin's next door neighbor sent me that sounds good. I have to test it to make sure it tastes good. Well, my friends, the first two items up on the testing block are both #WINNERS. In #RichKidsBH speak (yes, I'm watching that show now, don't judge…), they are BEYOND.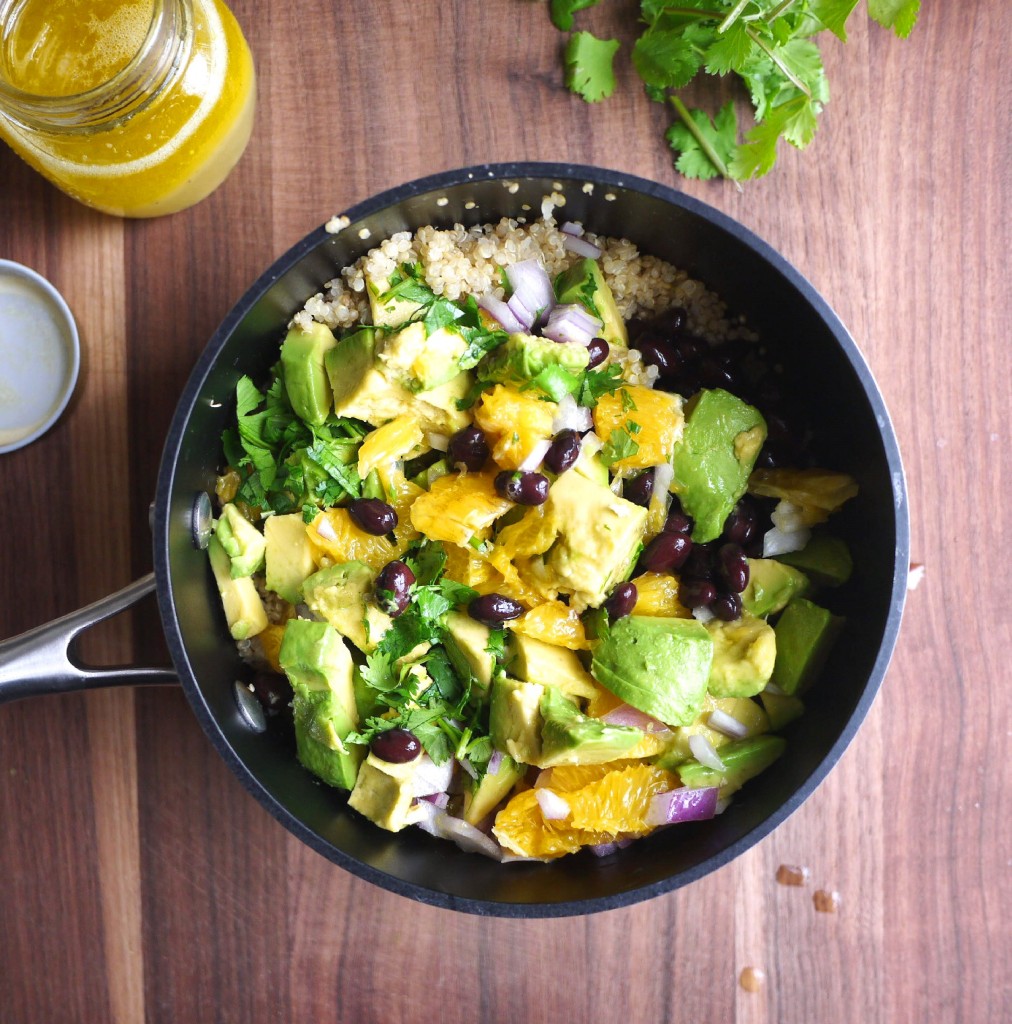 My friend Kyle sent me the superfood salad recipe after we engaged in a weekend of bachelorette party debauchery complete with oatmeal cream pies and Oreos and needed some major detoxing. Kyle was on the healthy eating trip long before I even knew what an antioxidant was. When we were in college, she'd be eating a tomato salad while I was sitting on the couch covered in orange cheese product (those were the days). So, needless to say, if she says something is healthy AND delicious, I trust her. And, this superfood salad is EVERYTHING. Superfood salad is almost an understatement. It's so jam-packed with wholesome goodness that I want to cry (happy tears) – you've got the quinoa, the fiber- and antioxidant-filled black beans, the vitamin-C-filled oranges, the healthy fat from the avocado, the detoxifying lemon vinaigrette. YUMMMMMMMMMMM.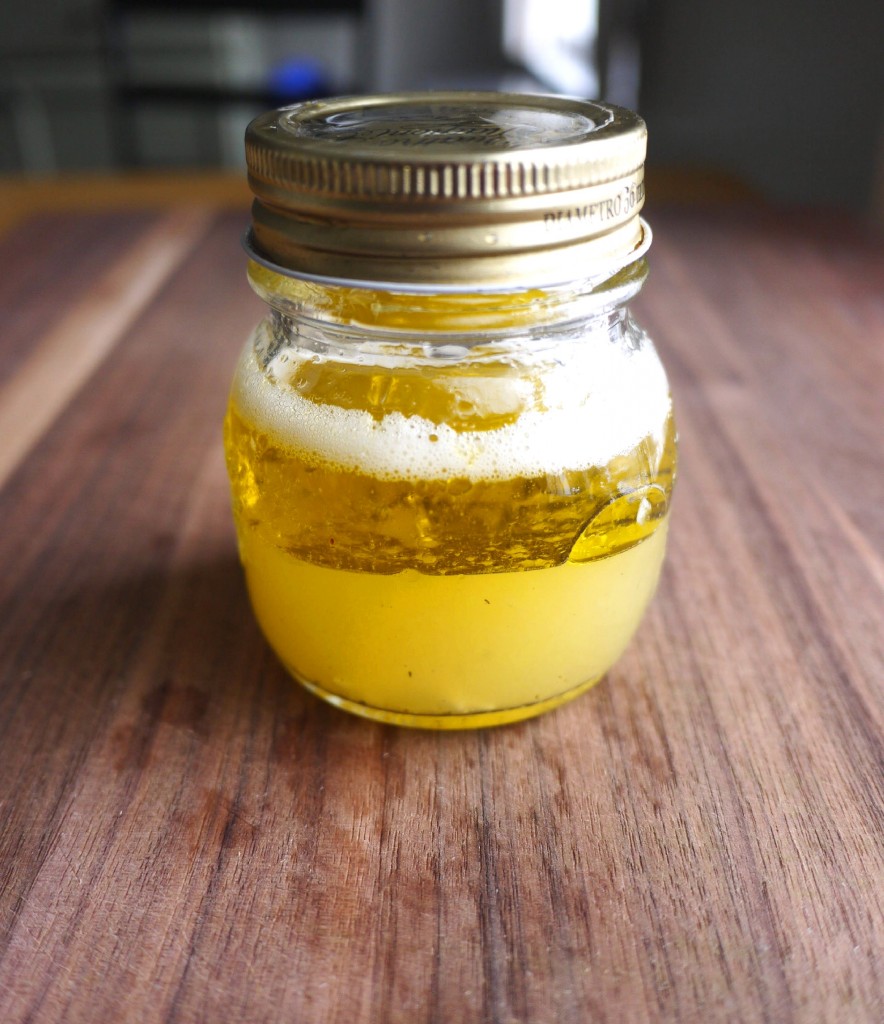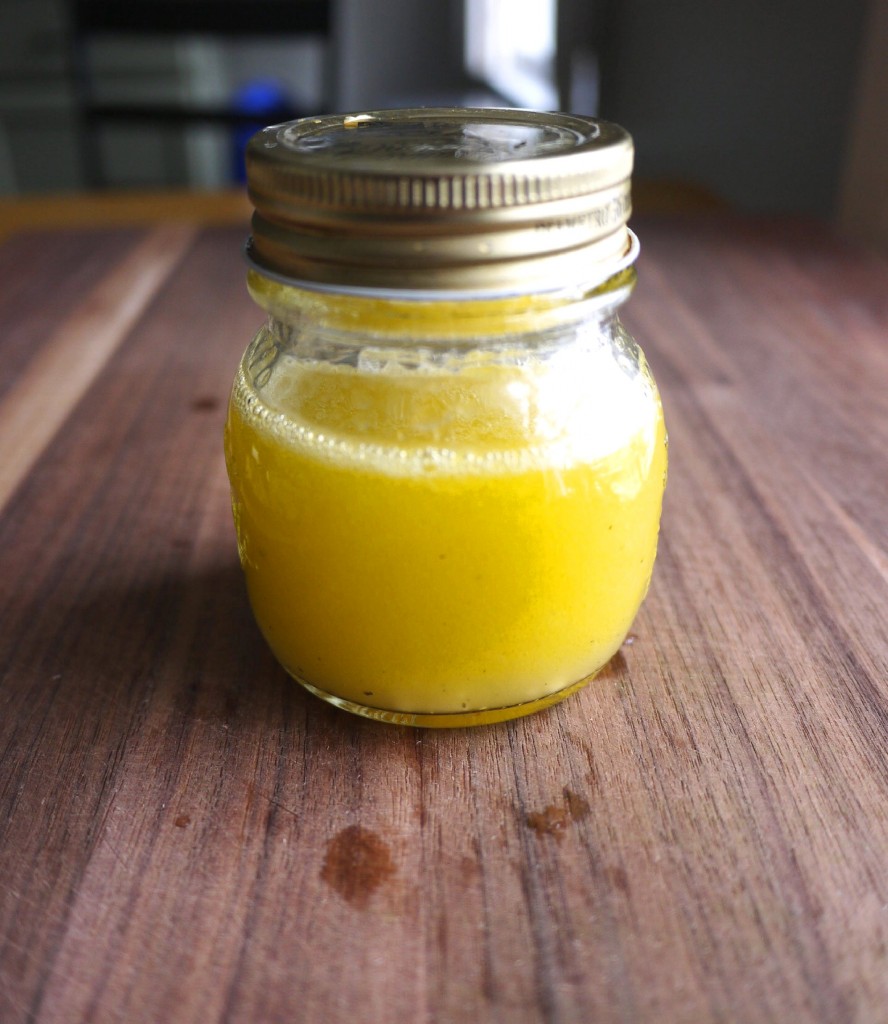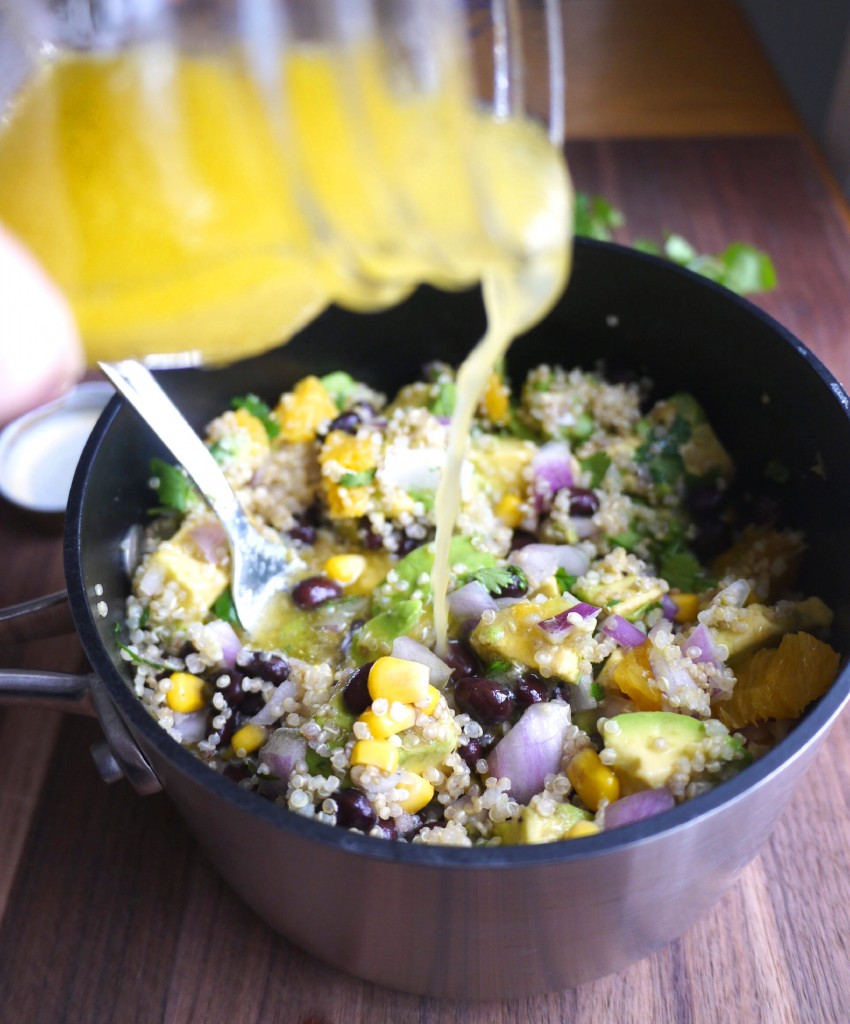 It's basically a health rainbow in a bowl. I'm always a little skeptical of fruit in my salads, but this combo just works. The flavors are ridiculously bright and light but the quinoa is filling enough to keep me sa-tis-fied. Score! I could eat this salad every day for the rest of my life (or at least for the rest of this week). Superfood salad = superyummy salad = superhealthy Michelle.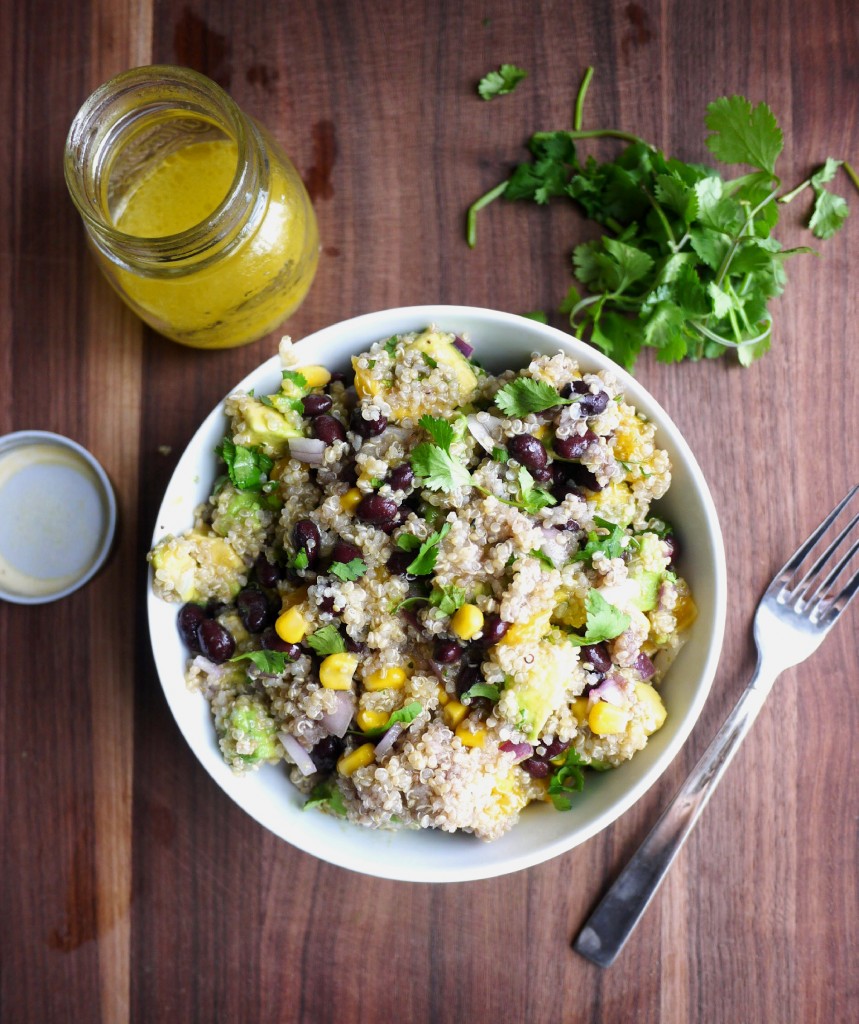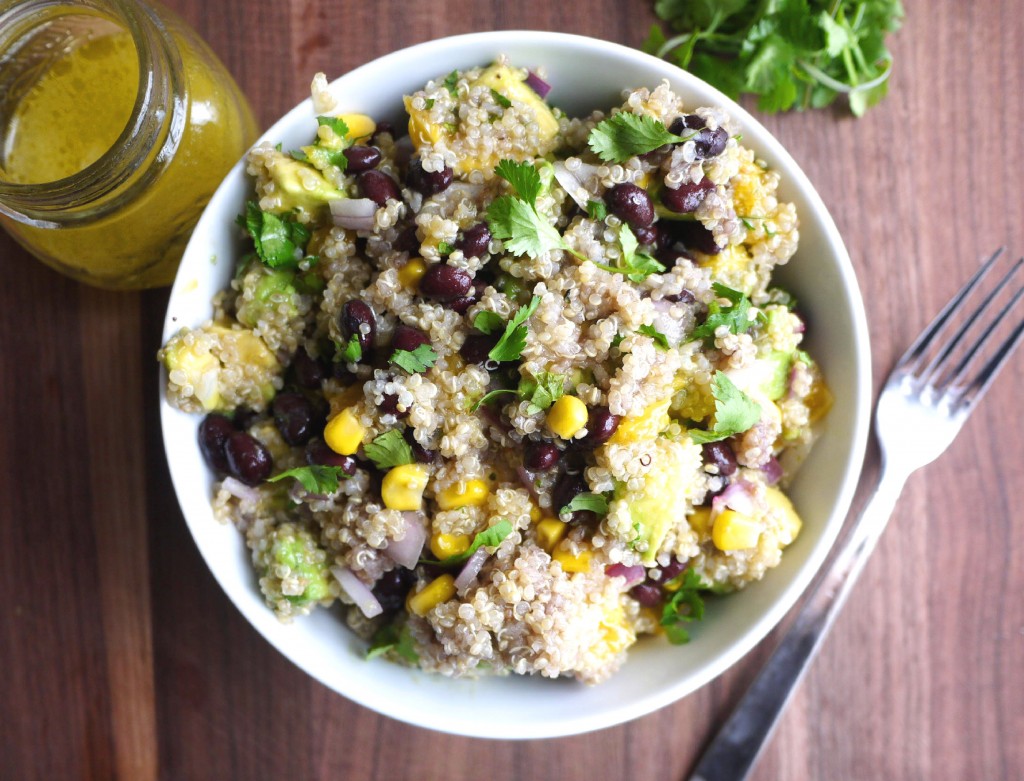 If the beautifully bright salad wasn't enough, I had some crazy good tea to wash it down. Let me make myself clear. I LOVE hot tea. But I HATE iced tea. Yeah, I know. It makes no sense. But, when BlueChai sent me their blue tea made from organic butterfly pea flowers all the way from Thailand and recommended drinking it with a squeeze of lemon, it looked and sounded so refreshing that I couldn't help making myself some iced tea. And let's talk about pretty. The tea is a bright blue color that turns purple when you add lemon juice! It's like natural food die. I'm hooked. I love it when food is fun. 🙂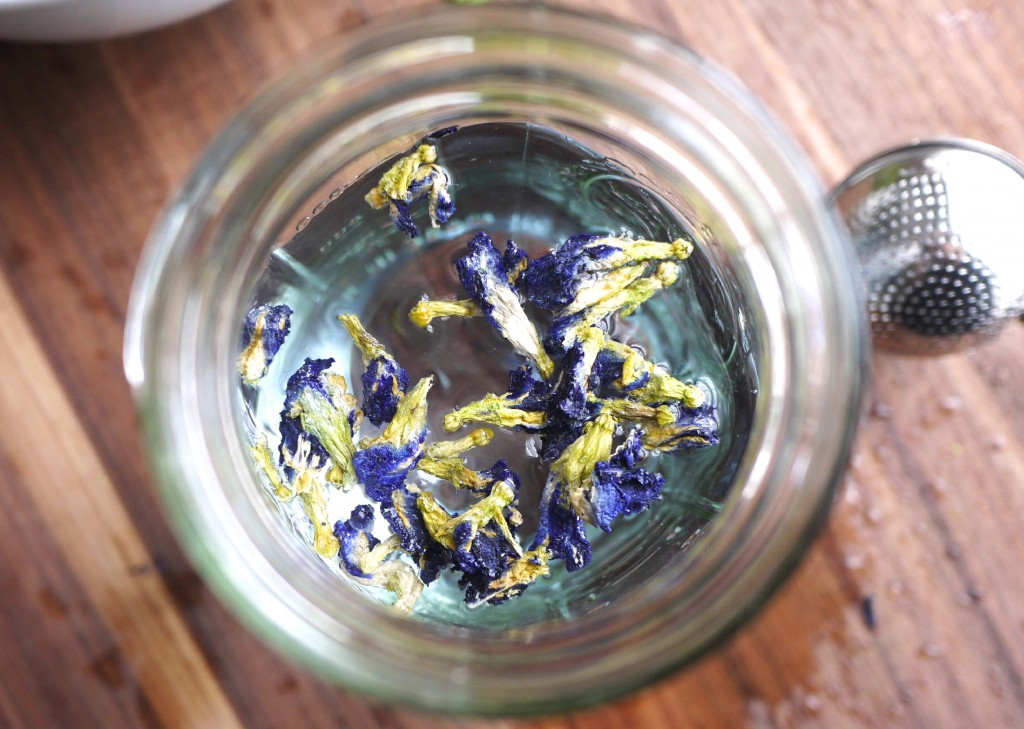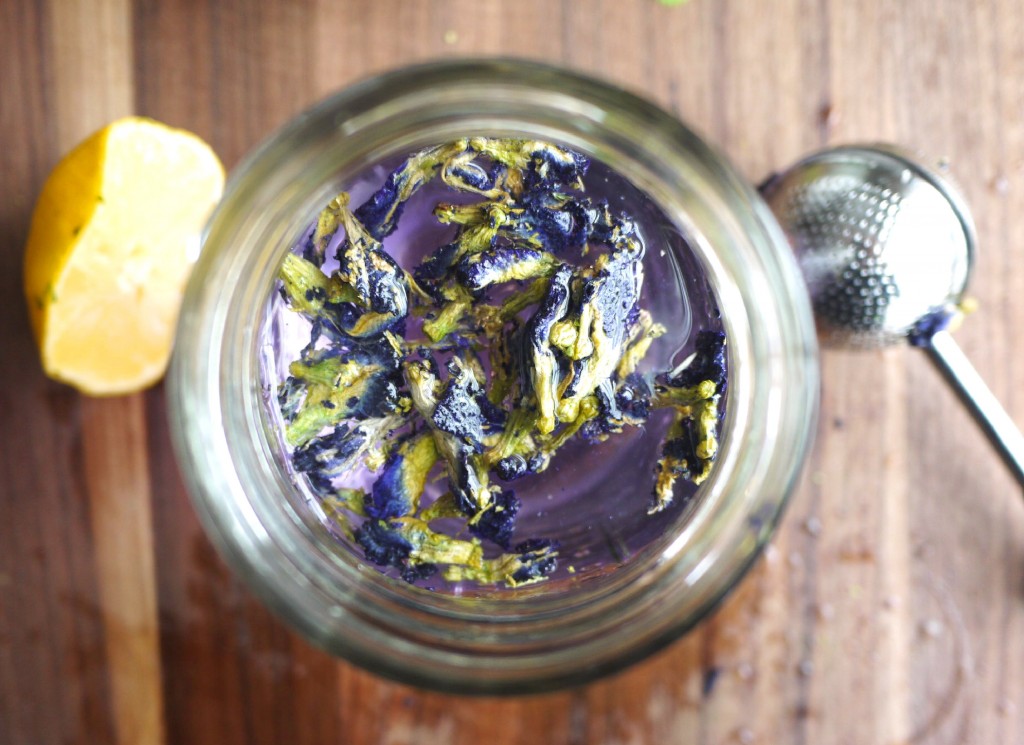 So, in conclusion, I don't want to be all "taste the rainbow," but seriously, TASTE THE RAINBOW. You won't be sorry.
P.S. Thanks to Kyle for sending me the superfood salad recipe and thanks to Stefan from BlueChai for the tea sample. I was not compensated by this post aside from a lovely packet of butterfly pea flowers. 🙂

Superfood Quinoa Salad with Lemon Vinaigrette
Author:
Healthy Recipe Ecstasy
Ingredients
Lemon Vinaigrette:
2 lemons, juiced (need ¼ cup juice)
2 garlic cloves, microplaned or finely minced
½ teaspoon agave nectar or stevia
Salt and pepper, to taste
6 tablespoons extra-virgin olive oil
Quinoa Salad:
½ cup dry quinoa
⅓ cup red onion, chopped
1 orange, peeled and segments chopped
1 avocado, chopped
1 cup canned black beans, rinsed and drained
1 cup canned corn, no salt added
⅓ cup cilantro, chopped
Salt and pepper, to taste
Instructions
Lemon Vinaigrette:
Combine all ingredients in a jar with a tight-fitting lid, and shake to combine. Or, add lemon juice, garlic, sweetener, salt and pepper into a small bowl and whisk in oil.
Quinoa Salad:
Cook the quinoa according to package directions. Set aside to cool.
Combine cooled quinoa with red onion, orange segments, avocado, beans, corn, cilantro, and salt and pepper to taste.
Pour the vinaigrette over the salad and stir to combine. Serve cold or at room temperature.
NOTE: I only poured about half the dressing on my quinoa salad. If you love the pucker of the lemon, use the whole thing. If not, I would start with half the dressing and reserve the second half for another use.