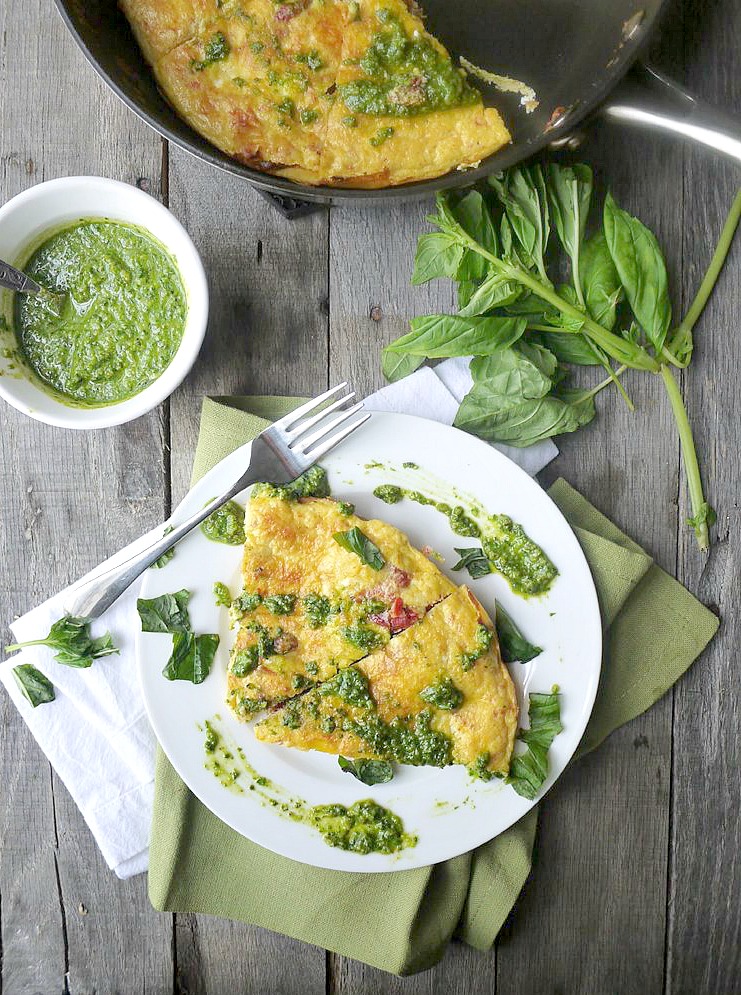 Happy New Year friends!! I'm super excited to start this New Year because it means only two more months – TWO MORE MONTHS!!!!!! – until I get to meet our little baby boy. Never in my life has it felt so important to start the new year off eating healthy. Seriously, one day of indulgence ruins an entire week for me health-wise and mood-wise (and I really can't take any more dips in my mood if ya know what I'm saying. yeah I'm talking about you raging pregnancy hormones). That's why I am determined to spend these next two months eating healthy and doing all sorts of good-for-my-body activities like prenatal yoga and meditation.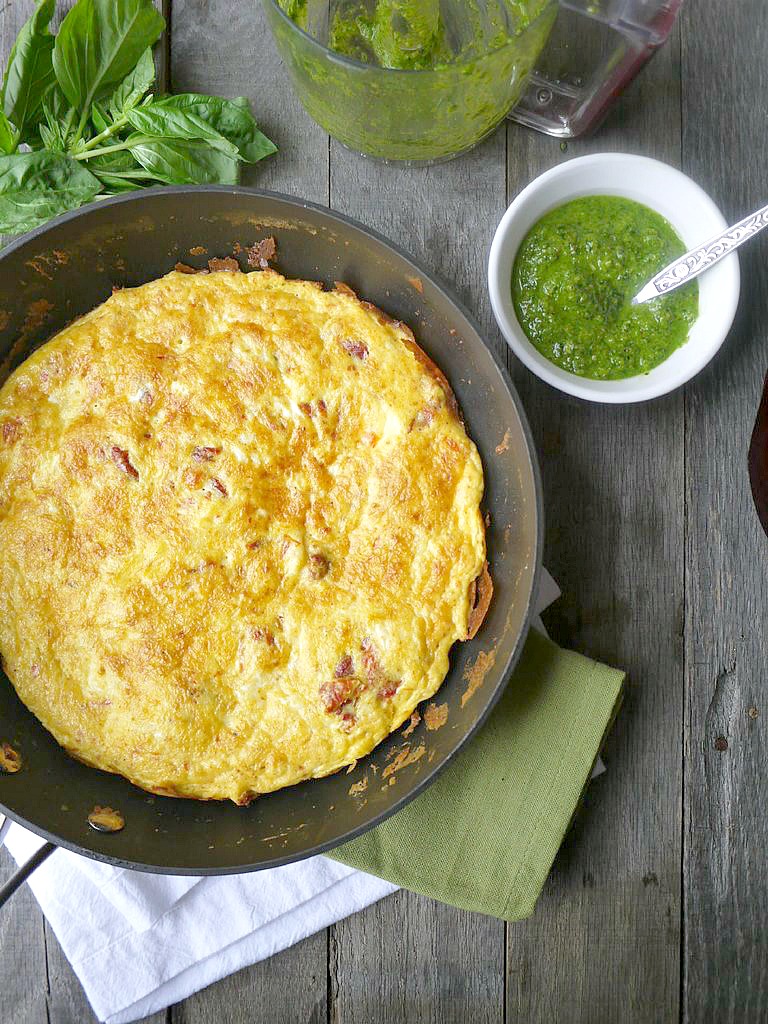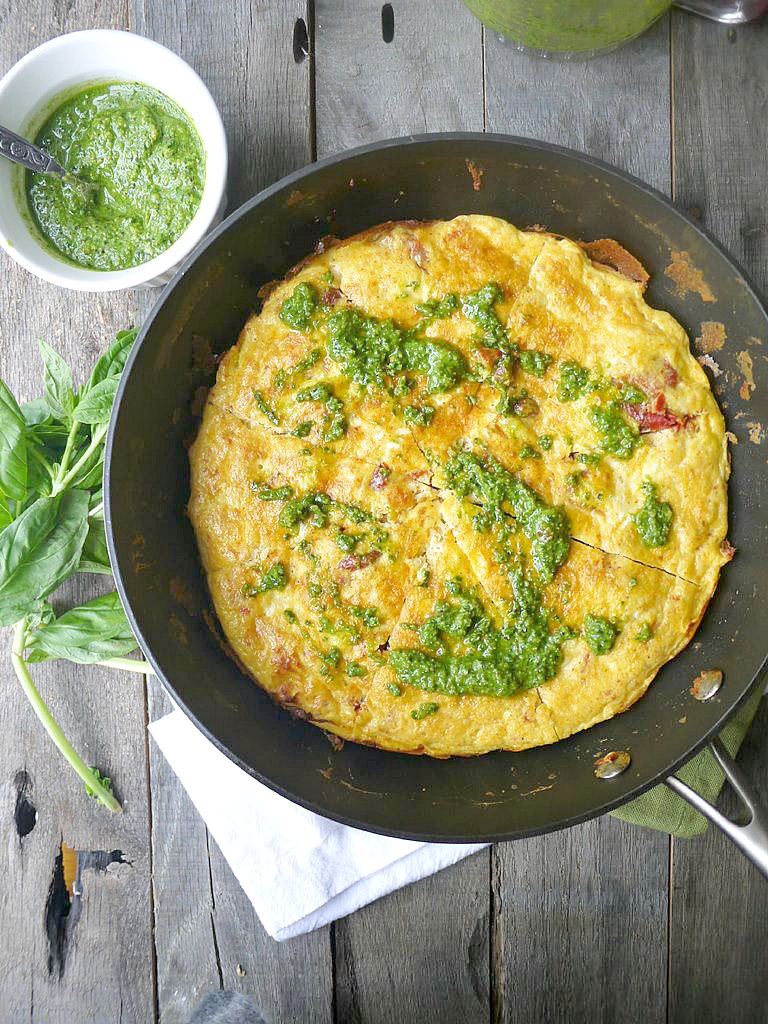 The holiday period was so incredibly busy that I kind of got off track with my prenatal workouts. And, even though I tried to stay on the straight and narrow with my eating and can't actually fit too much food in my stomach (there is nothing sadder on Christmas Day than a hungry pregnant girl who has the stomach capacity of a gastric bypass patient), there were definitely a few days over the past month that I let myself do a little too much indulging and immediately regretted it.
You know what I never regret, though? Eating eggs. Seriously. Alasdair and I have had many discussions over the past few weeks trying to determine what foods I like versus what foods my pregnant body can eat without feeling sick and eggs top the list every time (sorry, pizza, heartburn says you are no longer welcome). Love eggs. Always have. And, fortunately, they are a fantastic pregnancy food.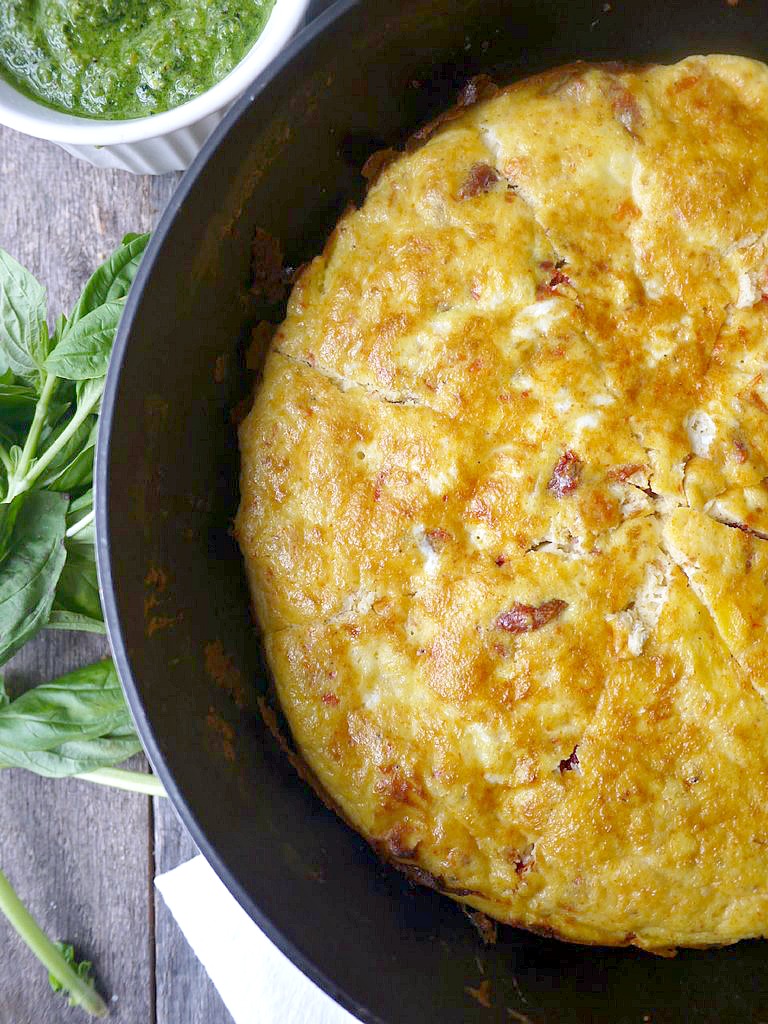 So, it just made sense to start the new year off with a super yummy frittata packed with sun-dried tomatoes and salty feta cheese and topped with even more pregnancy super foods – here's to you walnut and spinach pesto.
It's one thing to whip up an egg scramble in the morning or to pack an egg salad lunch, it's another thing to serve a frittata. I don't know what it is about frittatas but they just sound fancy. Especially when you smother them in bright green pesto. Dahlings, please come over for tea and frittata and let's discuss our summer homes in the Hamptons. Yeah, my frittata talks with an uppity accent.
Usually, I would not allow such snobbery on this blog – we're pretty casual here – but, today, in honor of a frittata that's that manages to be fancy yet simple and healthy yet luxurious, I'm going to let it slide.
Pinkies up!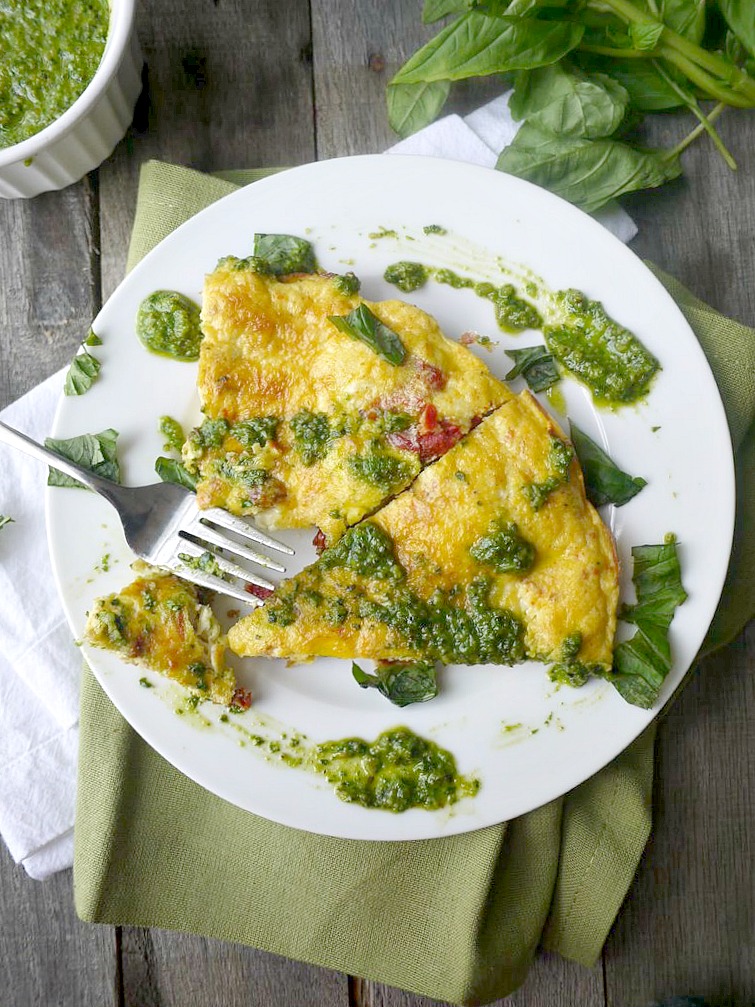 Sun-Dried Tomato Frittata with Walnut-Spinach Pesto
Leave out the feta for a dairy-free and/or Paleo version.
Author:
Healthy Recipe Ecstasy
Recipe type:
Breakfast/Brunch
Ingredients
Pesto:
1 cup fresh basil leaves
1 cup fresh baby spinach leaves
⅓ cup chopped walnuts
3 garlic cloves, minced
½ cup extra virgin olive oil
Salt and freshly ground black pepper, to taste
Frittata:
8 large eggs
½ cup chopped sun-dried tomatoes, packed in oil
½ cup crumbled feta cheese
Freshly-ground black pepper, to taste
Instructions
Pesto:
Place the basil leaves, spinach leaves, garlic and walnuts into the bowl of a food processor and pulse several times. Scrape down the sides of the food processor with a rubber spatula and pulse again. Slowly drizzle in the olive oil while the food processor is running until the pesto is smooth. Stir in some salt and freshly ground black pepper, to taste.
Frittata:
Whisk eggs in a medium bowl. Gently whisk in the sun-dried tomatoes and feta cheese. Pour the egg mixture into a medium high-sided sauté pan coated with cooking spray.
Cook on medium heat, gently moving the eggs back and forth with a spatula until they start to set, about 2-3 minutes. Cook an additional 2-3 minutes until eggs are almost set. Place the pan in oven and broil for 2-3 minutes or until the eggs are fully set and the top is golden brown.
Cut the frittata into 8 slices and garnish with pesto. Serve warm.