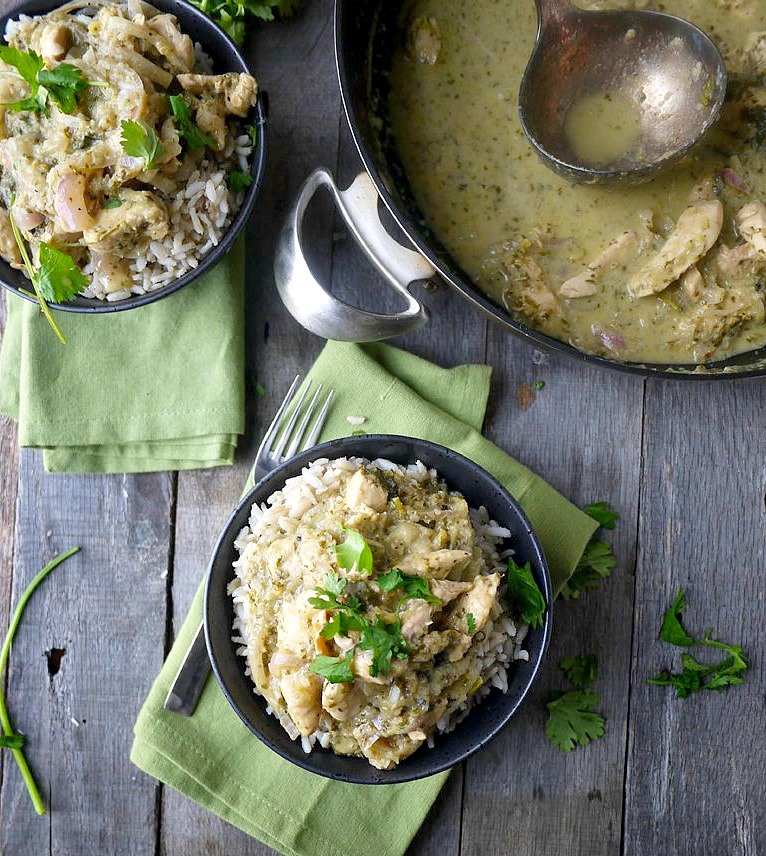 Can you believe it's mid-December already?? We are in full-blown holiday swing. I use the word "we" loosely because there is very little holiday swing going on at my casa. I've managed to knock out most of my holiday shopping early (thanks Amazon) but I'm leaving the decorating, sugar cookie baking and holiday feast making till next year when I have more energy. And, by more energy, I mean any energy whatsoever.
It's pretty hard for me to take a backseat and let others take the lead since I'm the proactive type. But, this holiday season, I'm going to do just that. I'm not committing to making lots of goodies or trying to impress my fam with my latest appetizer creations. Nope. I'm going to let them do the dirty work.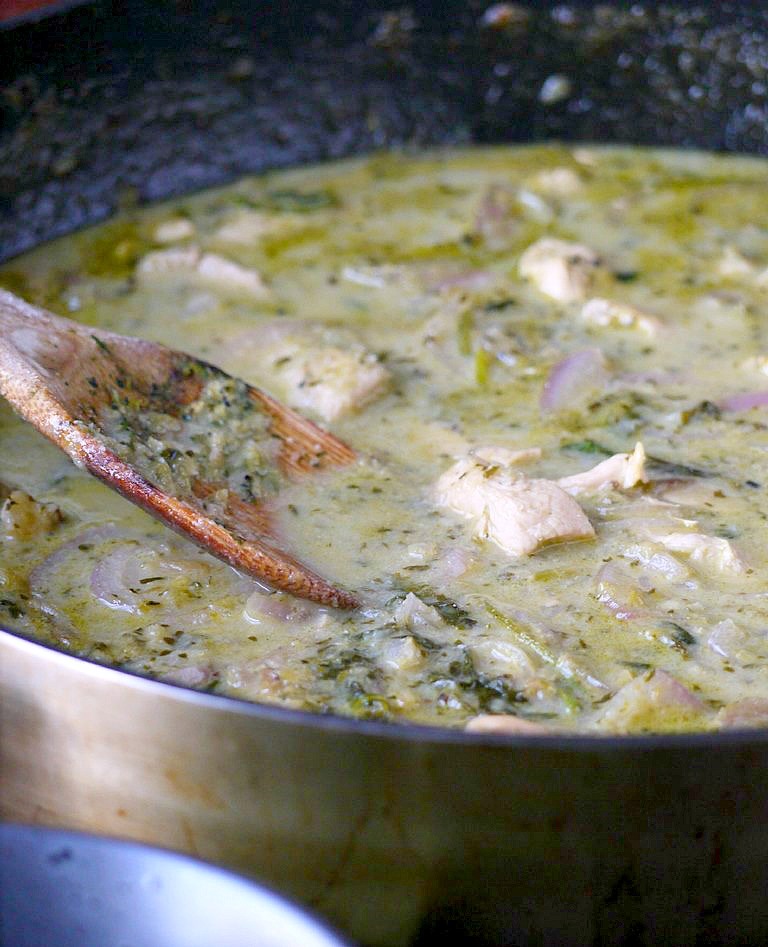 And, in that vein, I thought I would dedicate this week to family recipes. I've got some pretty impressive cooks in my family, and, instead of racking my adled brain for ideas, I thought why don't I just share some of my family's awesome recipes with you all? So, this week is family recipe week – with an HRx-twist, of course!
Right before Thanksgiving, my brother-in-law came to stay with us and totally blew me away with his cooking skills. He was all, "why don't I cook my special Thai green curry for your guys?" And I was all, "Umm….OKAY!!" Two nights in a row, Alasdair and I came home from work to Stuart slaving away in the kitchen. It's like we had a home chef living in our house.
After visiting Thailand (jealous much??), Stuart set his sights on making an authentic Thai curry. After several attempts, he's got his curry down to a science and shared with me his secret for the deep curry flavor: grilling or broiling some of the veggies and peppers before grinding them into a paste and frying the paste.
You all know I'm not usually a huge curry fan – that's Alasdair's department. But, over the years, I've been sneaking bits of his green curry takeouts and I've slowly started to see what all the fuss is about. Stuart's dish pushed me over the brink – I'm now a full-blown green curry fanatic. How did that happen?? Fortunately, Stuart was kind enough to share his recipe with me. And, now, in the spirit of the holidays, I'm going to share it with you. Best present ever, right?
Stuart's recipe was already pretty healthy, but I made a few small adaptations to make it even healthier (light coconut milk instead of full-fat, low-sodium chicken stock and soy sauce, and maple syrup instead of refined sugar). Really, with all the herbs and spices, as long as you control the amount of oil and coconut milk, Thai curry can be a health bonanza. Plus, there's no dairy or wheat in sight!
Me likey!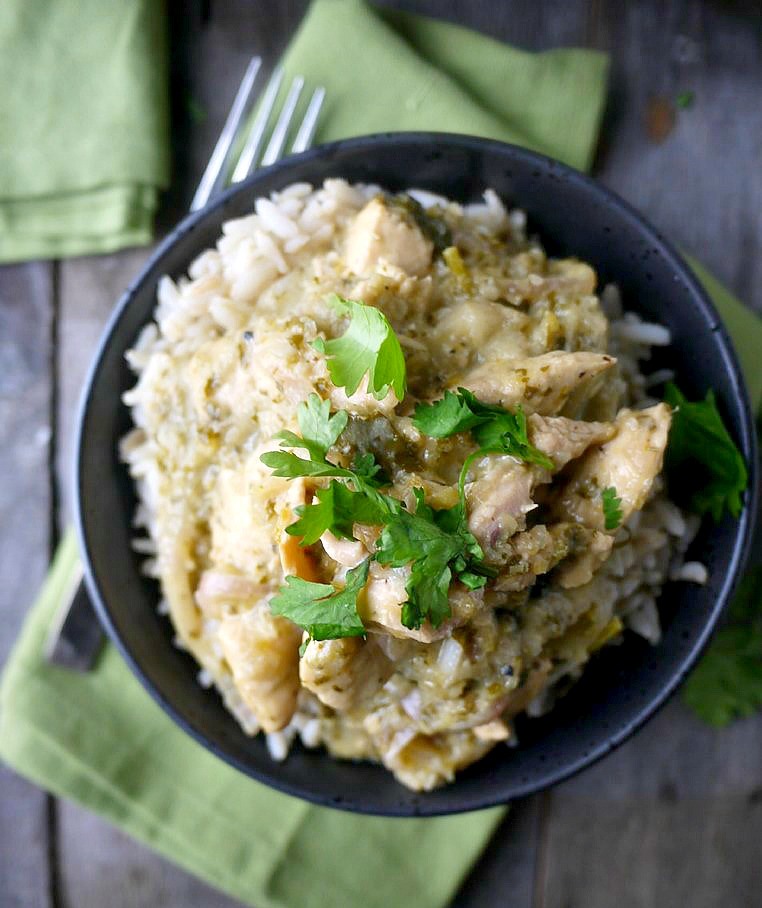 Stuart's Thai Green Curry
If you can find Thai green chilis, you can sub those for the jalapenos, but beware of any spice/heat differences.
Author:
Healthy Recipe Ecstasy
Ingredients
1 pound chicken breast tenderloins, thinly sliced
6 shallots, peeled
6 large cloves of garlic, bashed and peeled
1-2 medium jalapenos (if you want your curry mild to medium use 1 jalapeno, if you're looking for hot, hot hot, use 2 jalapenos)
3 tablespoons chopped ginger, divided
10 Thai basil stalks
1 cup cilantro leaves, divided, plus more for garnish
1 tablespoon toasted sesame oil
2 tablespoons canola oil, divided
1 red onion, thinly sliced
1 can light coconut milk (take care not to shake it, it needs to be separated)
1 cup low-sodium chicken stock
1 tablespoon fish sauce
1 tablespoon low-sodium soy sauce
½ tablespoon oyster sauce
2 sticks lemongrass bashed to break up (leave them big enough to remove) or 3 tablespoons lemongrass paste
1 tablespoon chopped Thai basil (sub regular basil and triple the amount if Thai basil is unavailable)
2 tablespoons maple syrup
2 limes
Instructions
Put shallots, garlic and jalapenos on a shallow metal baking tray and broil on high for 8 minutes, turning every 2 minutes. Be careful not to burn them but make sure they are browned.
Transfer shallots, garlic and jalapenos to a food processor. Add 2 tablespoons chopped ginger, basil stalks, ½ cup cilantro, sesame oil and 1 tablespoon canola oil. Process until the mixture becomes a paste (it will still be chunky but try to get it as paste-like as possible).
Heat the remaining tablespoon canola oil in a large non-stick skillet over medium-low heat. Add the paste and cook for 10 minutes, stirring occasionally. Turn the heat to medium high and add the sliced chicken. Cook for 5 minutes, stirring frequently so the chicken cooks evenly and becomes coated with the paste.
Spoon the coconut milk into the skillet, reserving the coconut water. (The coconut milk is the white part at the top of the can. If you were to use full-fat coconut milk, this would be the coconut cream). Cook for 2-3 minutes or until the mixture starts to thicken. Add the onion and cook for 3 minutes.
Add the coconut water, chicken stock, fish sauce, soy sauce, oyster sauce, lemongrass, basil, ½ cup cilantro, 1 tablespoon chopped ginger, and maple syrup to the skillet. Simmer over medium heat for 10-15 minutes, stirring occasionally.
Stir in the zest and juice of the two limes right before serving. Remove the lemongrass stalks if you used stalks and garnish with cilantro leaves. Serve with brown rice or Thai brown rice noodles.