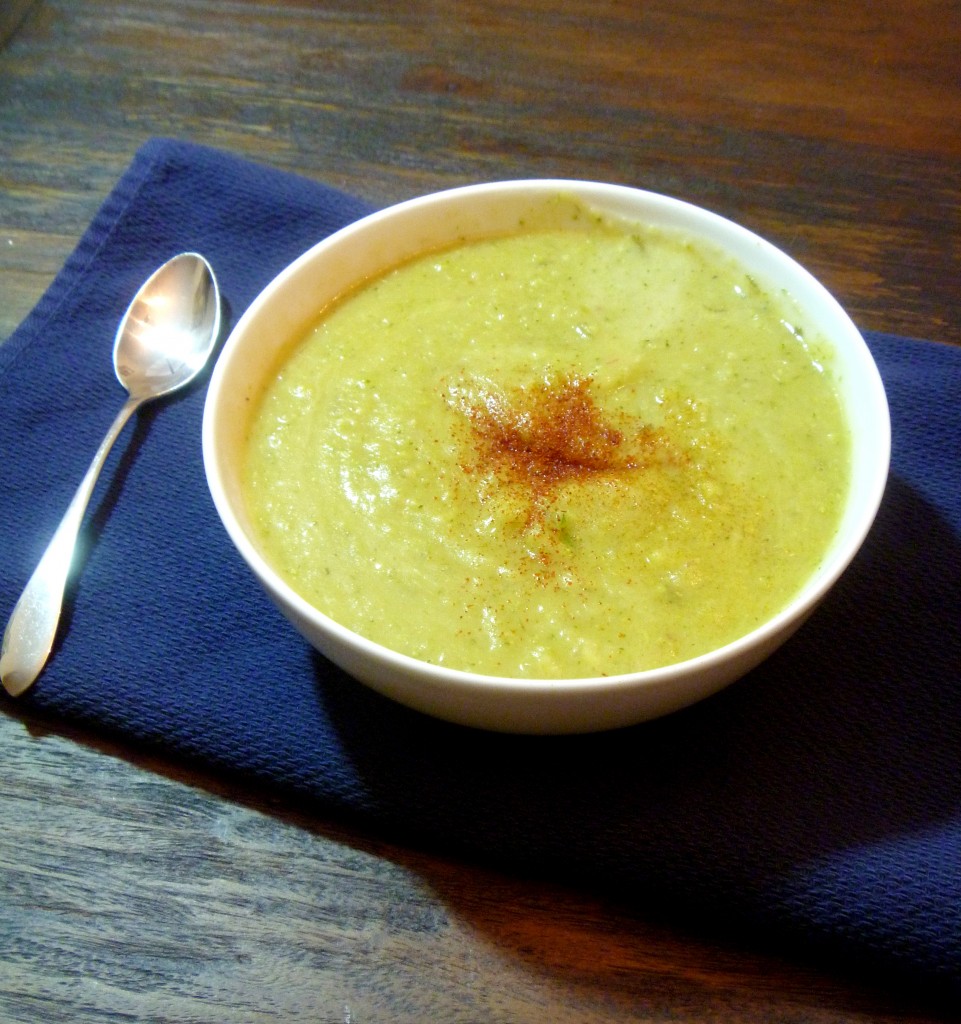 If you're like me, and most everyone else in America, you over ate during the holidays. Unfortunately, I wasn't ready for the culinary extravaganza to end on January 1, 2013 so I extended the "eat anything you want because it's the holidays" mentality for a week. I'm looking at you Costco pizza. That's right, when most people were obsessing over detoxes and resolutions, I was chowing down on cheesy pizza.
Now, the second week of January, I have finally had enough. When my fat pants are tight, I know there's a problem. BUT I find it really hard to quit cold turkey. You can't go from pizza and sweets straight into carrots sticks, juice fasts and salads. That's a recipe for failure. Well, at least I can't! I have to slowly adjust my body and my eating back into the healthy territory. The solution? Soup!
I love soup. If you do it right, it can be hearty, comforting, flavorful, but also incredibly detoxing and healthy.  This soup is great because it fills me up but the licorice flavor of the fennel plus the touch of heat from the Serrano and cayenne pepper are interesting enough to keep me from feel deprived.
Healthy Recipe Ecstasy? This soup is the holy grail of healthy. It's gluten-free, dairy-free, and vegetarian, and contains several ingredients that have been tagged as "detoxifying": broccoli, leeks, onion, garlic, fennel, peppers. The soup can also be adjusted easily to make it Paleo-friendly – just take out the potatoes and soy milk. The soup won't have quite as thick of a base without the potatoes, but it should still work. I made a big batch and plan to eat it up all week long until I'm no longer worried about popping a button on my jeans… 🙂

Spicy Broccoli and Fennel Soup
Author:
Healthy Recipe Ecstasy
Ingredients
1 tablespoon olive oil
3 garlic cloves, chopped
1 medium onion, chopped
2 leeks, chopped
2 cups broccoli heads, chopped
½ fennel bulb, chopped
1 serrano pepper, chopped
5-6 red potatoes, peeled and chopped
5 cups organic vegetable broth (make sure it's gluten free)
1 tablespoon Italian herbs
1 cup unsweetened soy milk
Salt and pepper to taste
Cayenne pepper for garnish
Instructions
Heat olive oil in a large pot. Saute onion, garlic and leek over medium heat until soft (about 5 minutes).
Add potatoes and chicken broth and increase the heat to high. Once the broth comes to a boil, turn the heat down to low, cover and simmer for 10 minutes.
Add broccoli, fennel bulb, pepper, and Italian herbs. Stir once, re-cover and simmer for another 10 minutes. Take soup off the heat. Puree soup until desired consistency. I like to use a handheld food processor so that I don't have to transfer the soup to a standing food processor and then transfer it back to the pot. I always end up making a mess that way.
Add one cup of soy milk to the soup. If you prefer thinner soup add another half cup of soy milk. Check seasonings and add salt and pepper to taste. Spoon soup into bowls and then garnish with a light sprinkle of cayenne pepper.