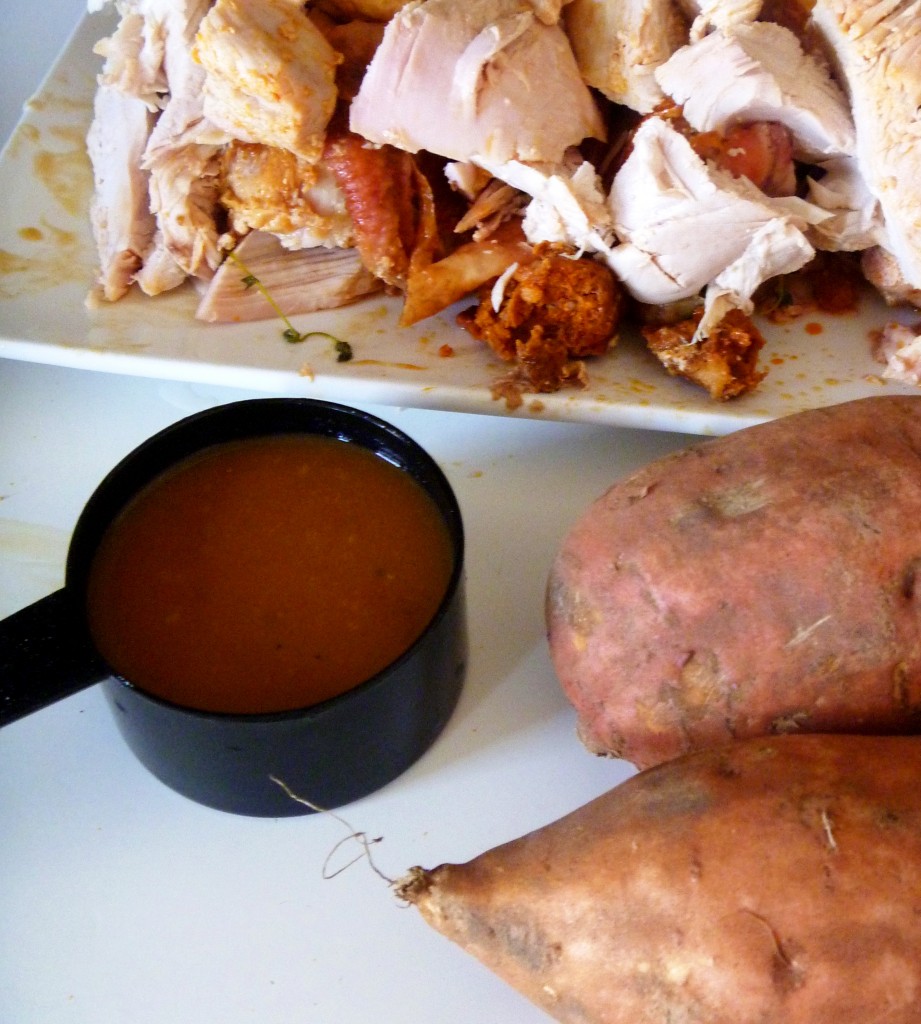 I love gravy. A LOT. I love gravy on turkey, on mashed potatoes, on French fries. You name it. But, just like the turkey, I've always been scared to make gravy. Probably because I never have the pan drippings to make it properly. However, after I made my first turkey, and finally had the pan drippings to make gravy, I realized it's not so scary. And you also don't have to wait until Christmas or your next Thanksgiving turkey to make gravy either. You could make gravy on a random Thursday night with any kind of pan drippings you want! If you don't have time to make a roast, you don't even really need the pan drippings. Of course, they make everything better and more authentic, but in a pinch you can substitute bouillon cubes or more beef or chicken stock.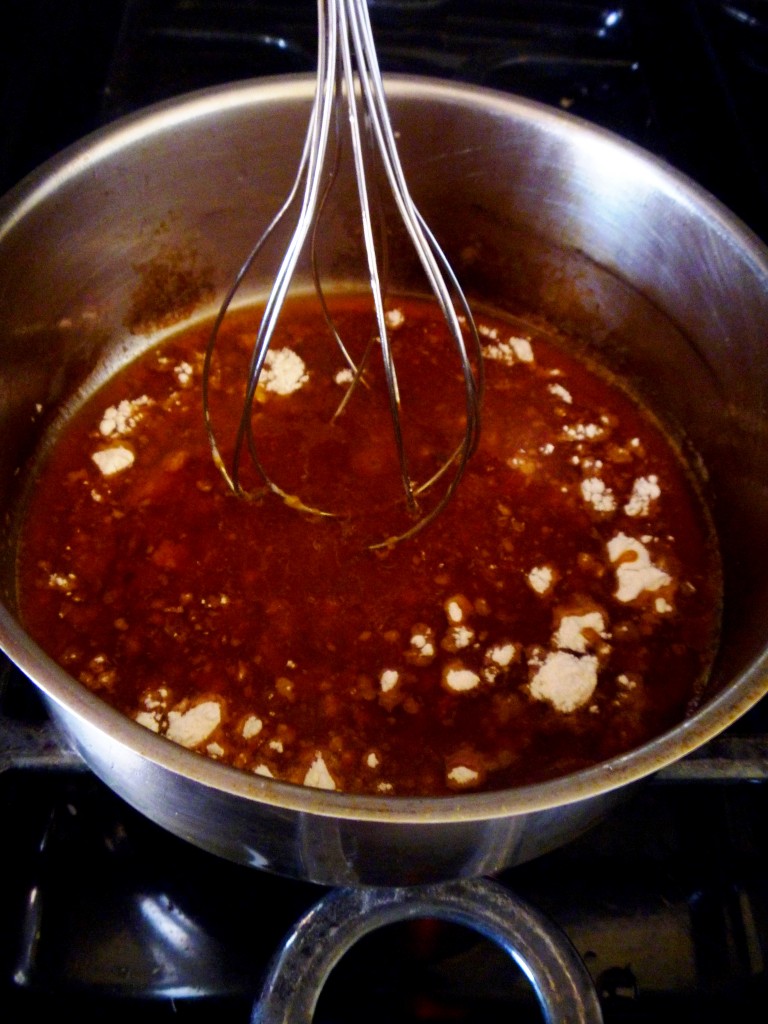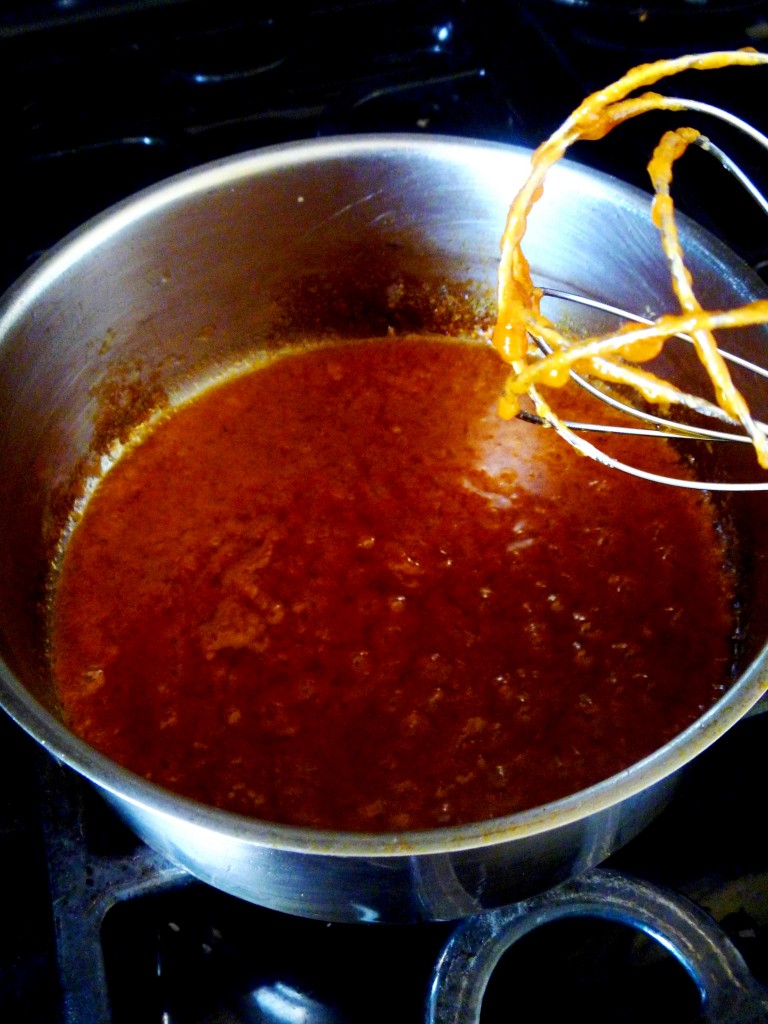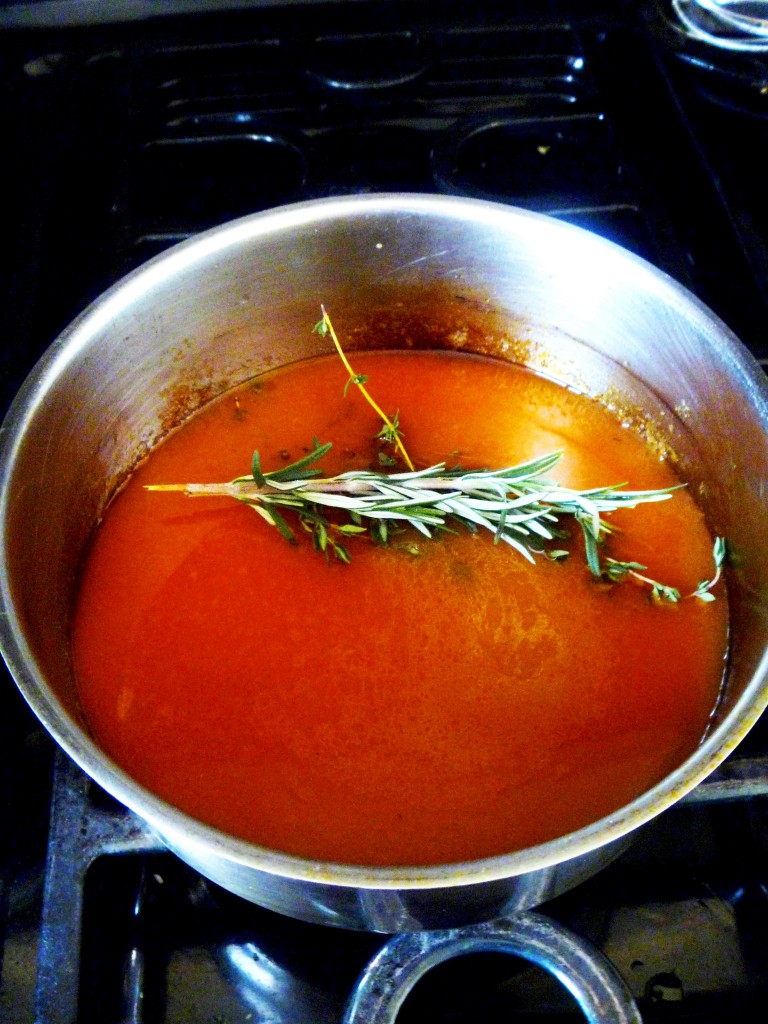 Healthy Recipe Ecstasy? I am pretty happy to say that my first attempt at cooking gravy turned out delicious!!! Because it was my first time, I didn't want to mess around with trying to make it gluten-free or dairy-free. I'll save that for another day. BUT you can use a gluten-free flour in the gravy instead of all-purpose if you have gluten sensitivities. Make this tonight for dinner or, if you're a patient person (I am not), wait a few weeks and make it for your big Christmas celebration.

Sherry-Spiked Gravy
Author:
Healthy Recipe Ecstasy
Ingredients
1 cup pan drippings from a roast turkey or chicken (you can also use beef roast drippings, bouillon cubes, or beef/chicken stock)
3 tablespoons all-purpose flour or gluten-free flour
1 cup sherry or sherry cooking wine
1 cup chicken stock (use beef stock if you're using a beef roast)
1 bundle fresh thyme
1 sprig fresh rosemary
2 tablespoons butter
Salt and pepper to taste
Instructions
Heat the pan drippings in a small pot over medium heat. Whisk in the flour to the pan drippings until the mixture resembles sand. Cook for 2-3 minutes, stirring constantly.
Deglaze with the sherry, scrapping the bottom of the pan. Add the stock and toss in the thyme and rosemary sprigs.
Bring to a boil and then reduce to a simmer, stirring occasionally. Cook for a minimum of five minutes. The longer you cook the richer the flavors become.
Pull out the sprigs of herbs and whisk in two tablespoons of butter. Adjust seasoning with salt and pepper, if necessary, and serve hot.