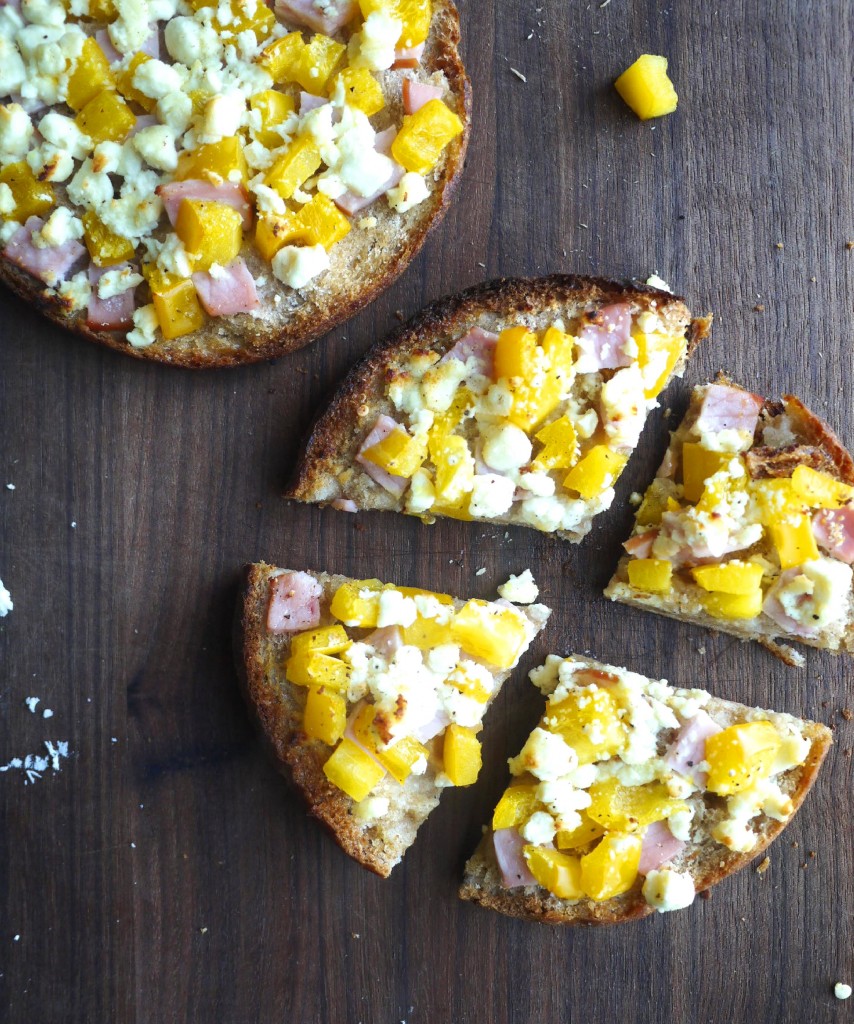 Life's been a little crazy lately. In addition to my full-time job, posting two blogs a week, and updating old recipe posts (why did I put so much paprika in that remoulade??), I'm about to start a few part-time catering gigs and a new healthy-snack related venture. Let's just say that I haven't been sleeping much. In the past, during stressful times, I would go, go, go, have a minor meltdown, and then spend multiple days crashed out on the couch bingeing on pasta and popcorn. My only movement would be flicking the remote up to the cable box to change channels and crawling towards the kitchen to refill my bowl.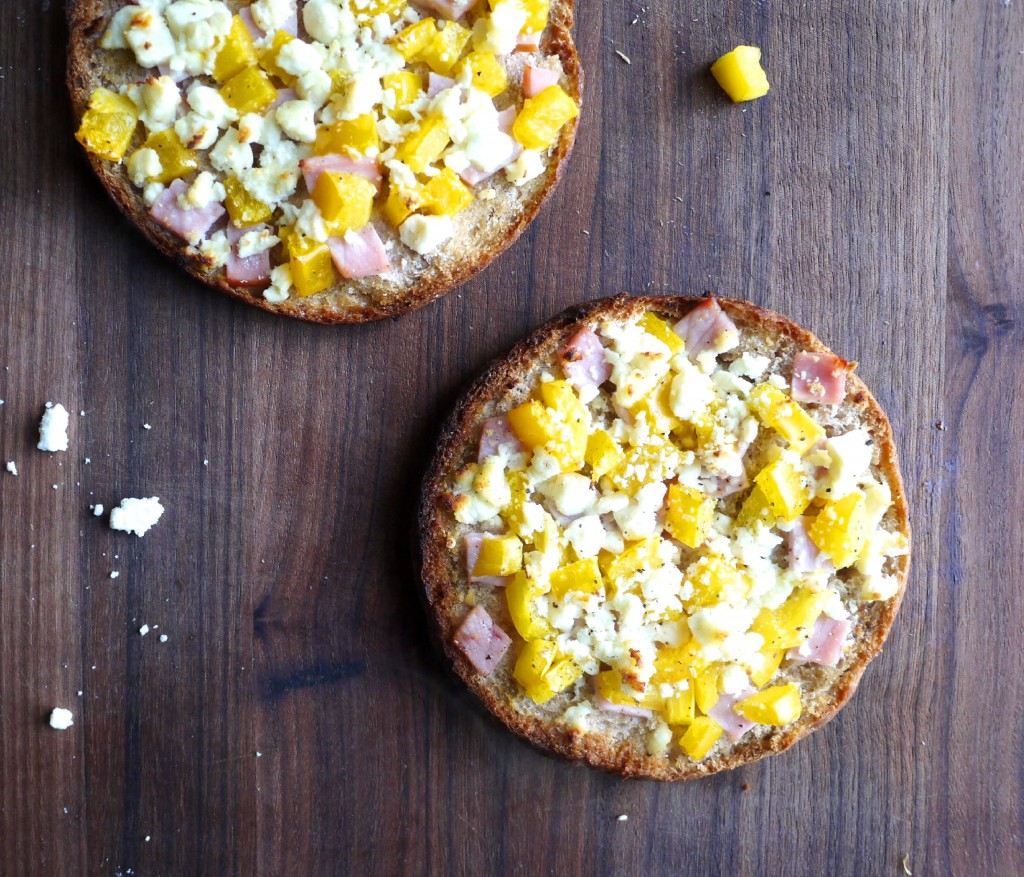 This time, however, has to be different. Couch crashes and food-binge-related lethargy have no place in my schedule if I'm going to keep this momentum going. MUST. NOT. STOP. I feel like Rudy – I'm the little food blogger just waiting for my five minutes out on the field and I'm not going to stop running football drills baking/cooking till I get it…. Anyways, to keep moving forward, I know that not only do I need to take care of myself and stay organized (yeah list-making!! no, seriously, I love making lists.), but I also need to give myself a break. Ever since I became a food blogger, every meal is a production – breakfast, lunch, dinner, even snacks become fodder for my future posts. I'm either snapping photos before chowing down or writing down ingredients with one hand while I stir a pot of sauce with the other. As I chew, I think about whether whatever I'm eating is blog worthy. As soon as I'm done, my mind fills with new, more, different ideas. If I have cereal for breakfast or a turkey sandwich for lunch, I feel as if I'm missing out on an opportunity to create or test a new recipe.  It's never-ending and a little exhausting. Please know that I'm not complaining, because I LOVE FOOD. But, every once in a while, I like to remember the good old days when breakfast was just breakfast and pita pizzas were the fanciest thing I could make.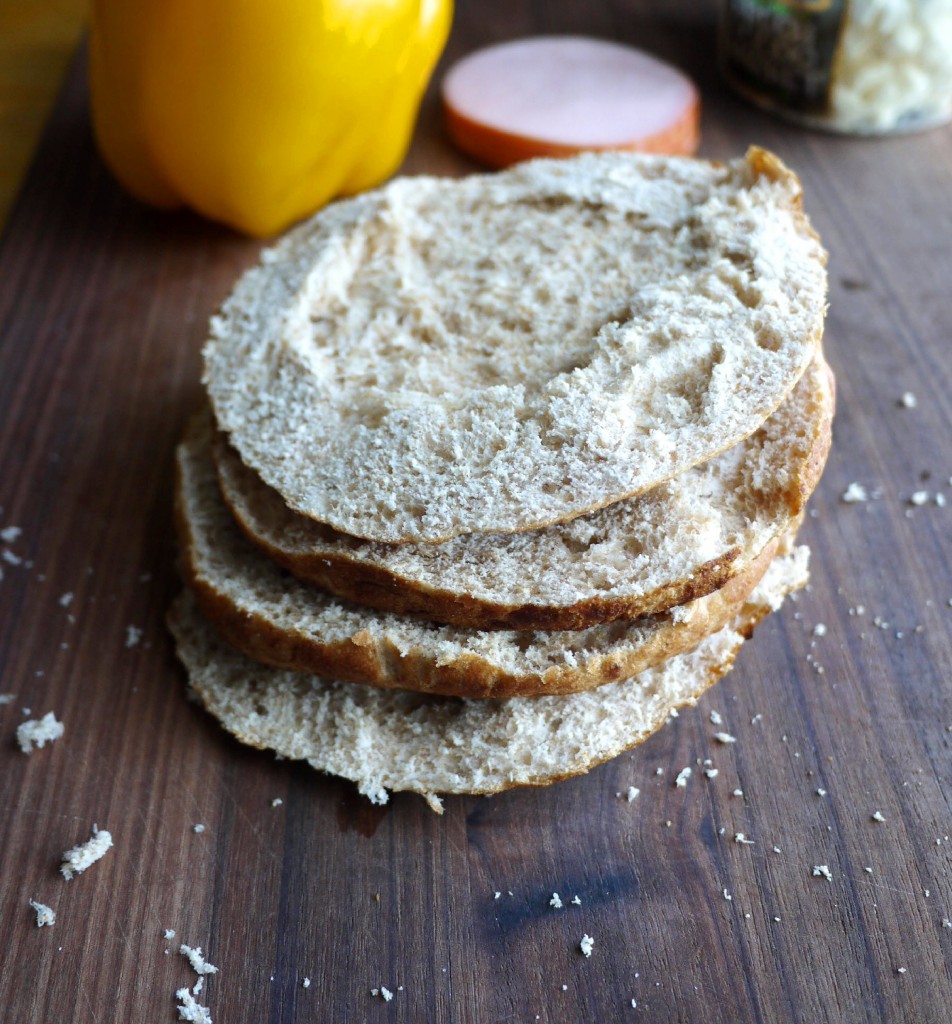 Speaking of, the first recipe I ever created – in my life – was a pita pizza. I was standing in my old studio apartment taking a break from studying for the bar exam (horror!) and rooting through my fridge for something, anything, to eat for lunch. I literally had nothing but condiments, feta cheese, a yellow pepper, some Canadian bacon and pita bread in my fridge. So, I decided, on a whim, to throw the unlikely bunch together, and low and behold, I made my first pita pizza. And, it was good. REALLY good. So good, that it became my go-to lunch for months. I mean, it's no caramelized apple risotto, but you gotta start somewhere. I should have known then that I was destined to be a food blogger, but I was too caught up in things like "civil procedure" and "torts."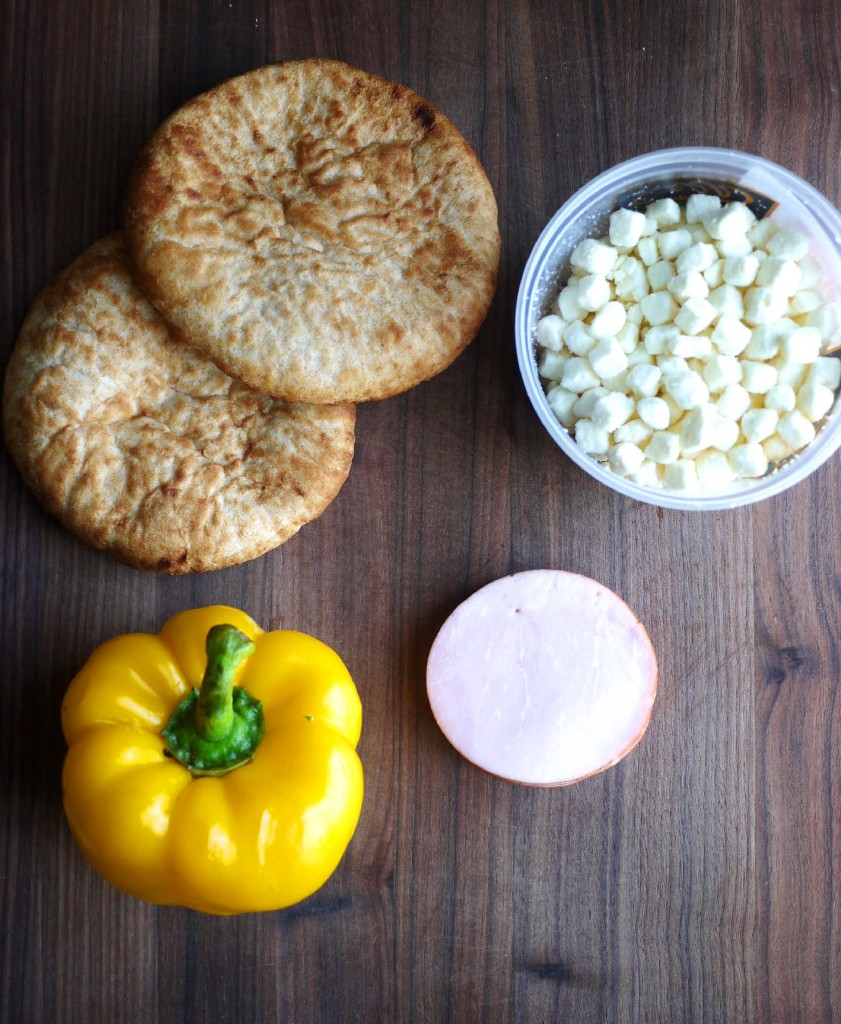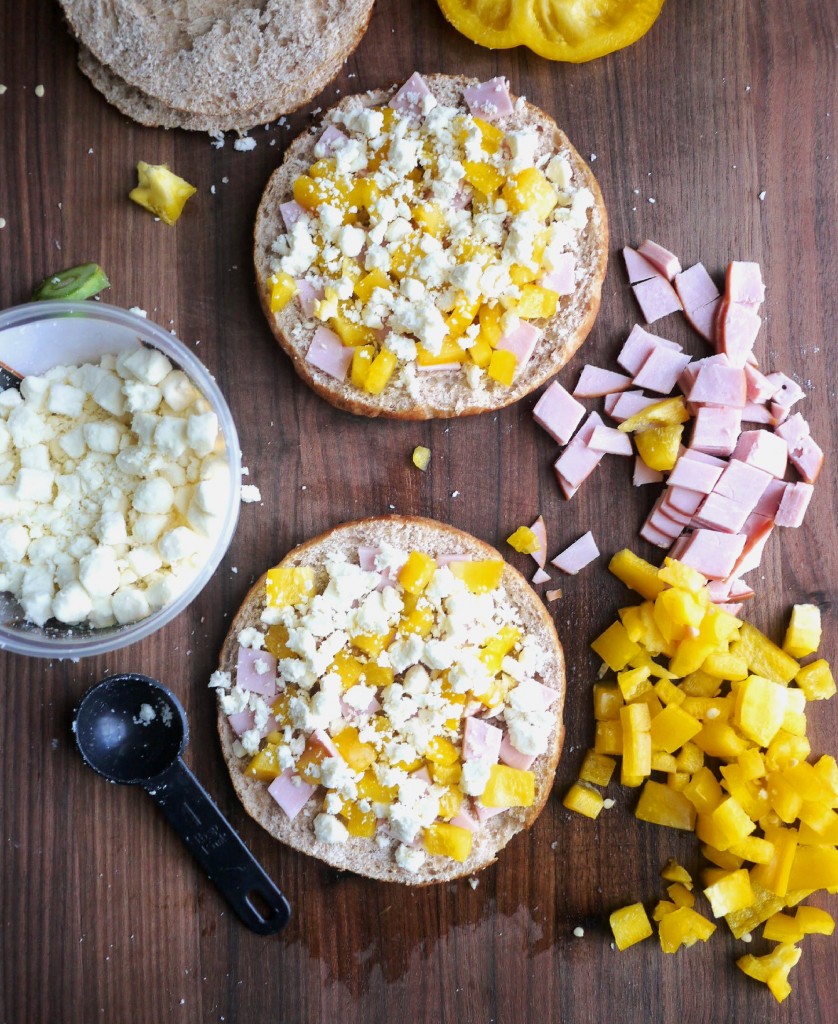 Back then, pita pizza or a quick sandwich was all I ever had time to make for lunch. These days, I'm chowing down on shrimp salads with homemade caesar dressing for lunch or eating leftover pasta or slaving over beautiful tartines. #imafancypants. Lunch, like every other meal, has become an event unto itself. But, today, I just could not do it. Today, I need simplicity. I needed to go back to my roots. And, let me tell you – my roots taste good.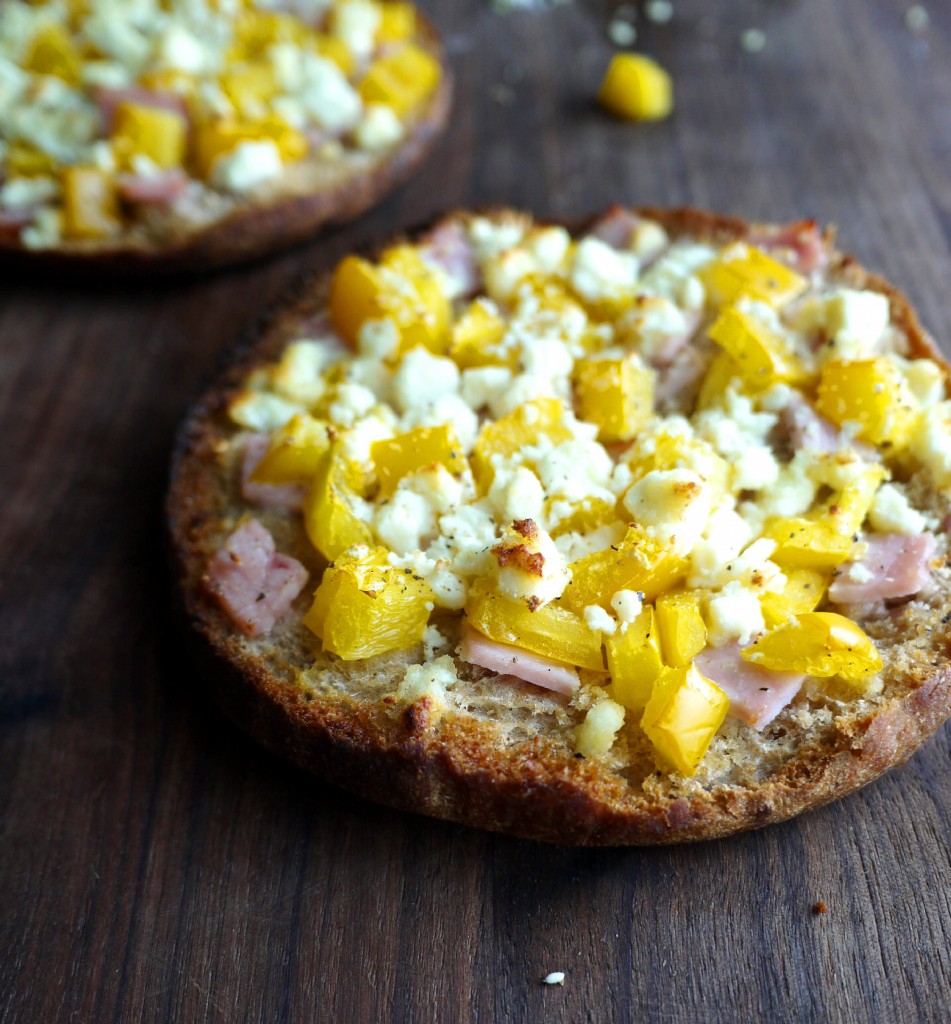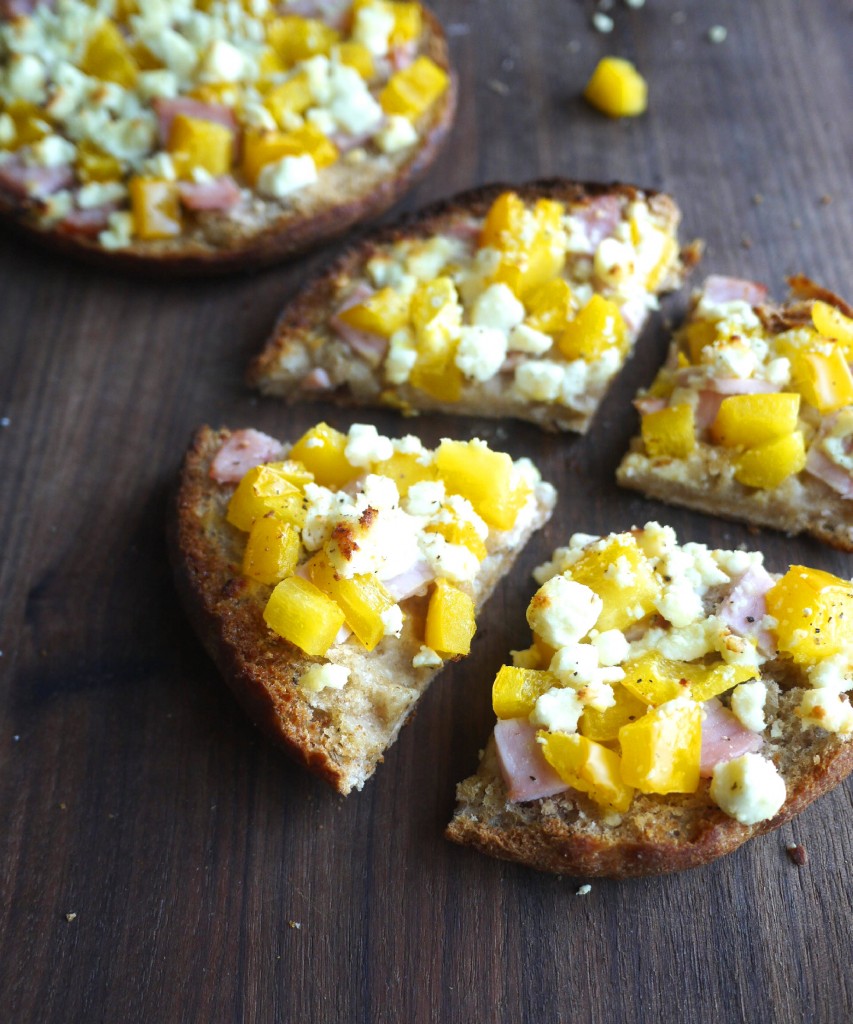 Who needs all that fancy pants stuff when I can feel like a kid or a perpetual student again? Speaking of kids, for all you moms out there, pita pizzas are the ultimate kid pleaser. Not only are they cute and fun, but they can be easily personalized. While the random but ultimately delightful salty feta, sweet pepper and Canadian bacon combo always put a smile on my face, I sometimes changed it up with an equally yummy but more traditional low-fat mozzarella and turkey pepperoni. Notice my use of Canadian bacon and turkey pepperoni – pretty healthy topping choices. You can make your pita pizza as healthy or unhealthy as you like. Other pita pizza ideas: kale pesto, avocado, Greek, and brussels sprouts.  Why did I ever stop eating these?? Pita pizzas all week long!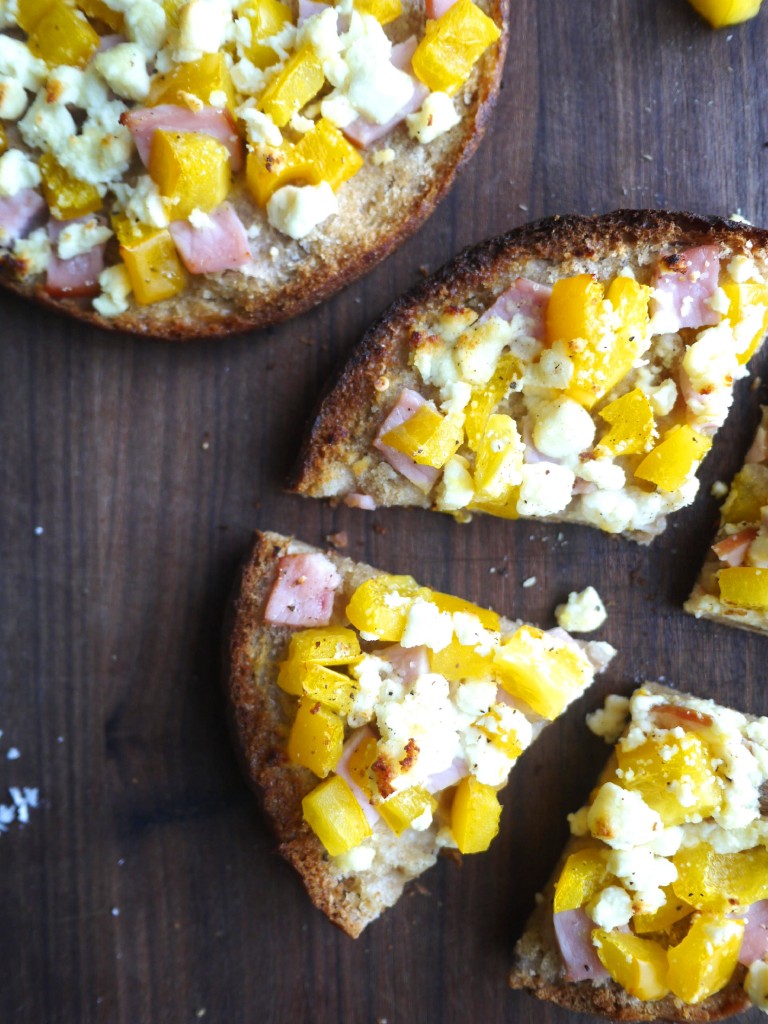 Pita Pizza with Feta Cheese, Canadian Bacon and Yellow Pepper
Author:
Healthy Recipe Ecstasy
Ingredients
2 thick whole-wheat pitas, sliced in half or 4 thin whole-wheat pitas
1 medium-sized yellow bell pepper
4 slices Canadian bacon
½ cup crumbled feta cheese
Extra-virgin olive oil, for drizzling
Freshly ground black pepper to taste
Instructions
Preheat oven to 450 degrees F. Dice the yellow pepper and Canadian bacon.
Divide the peppers and diced bacon evenly among the pita halves or on top of the thin pitas.
Top each pita with about 2 tablespoons feta cheese. Drizzle each pita with extra-virgin olive oil and freshly ground black pepper to taste.
Cook for 10 minutes. Then, turn the oven broiler on and broil for 1-2 minutes or until the cheese starts to brown. Cut each pita pizza into four slices. Serve immediately and enjoy!
NOTE: For a slightly more involved version, sauté the peppers and bacon in a small skillet set over medium high heat in a teaspoon of olive oil for 5 minutes before adding the peppers and bacon to the pita.