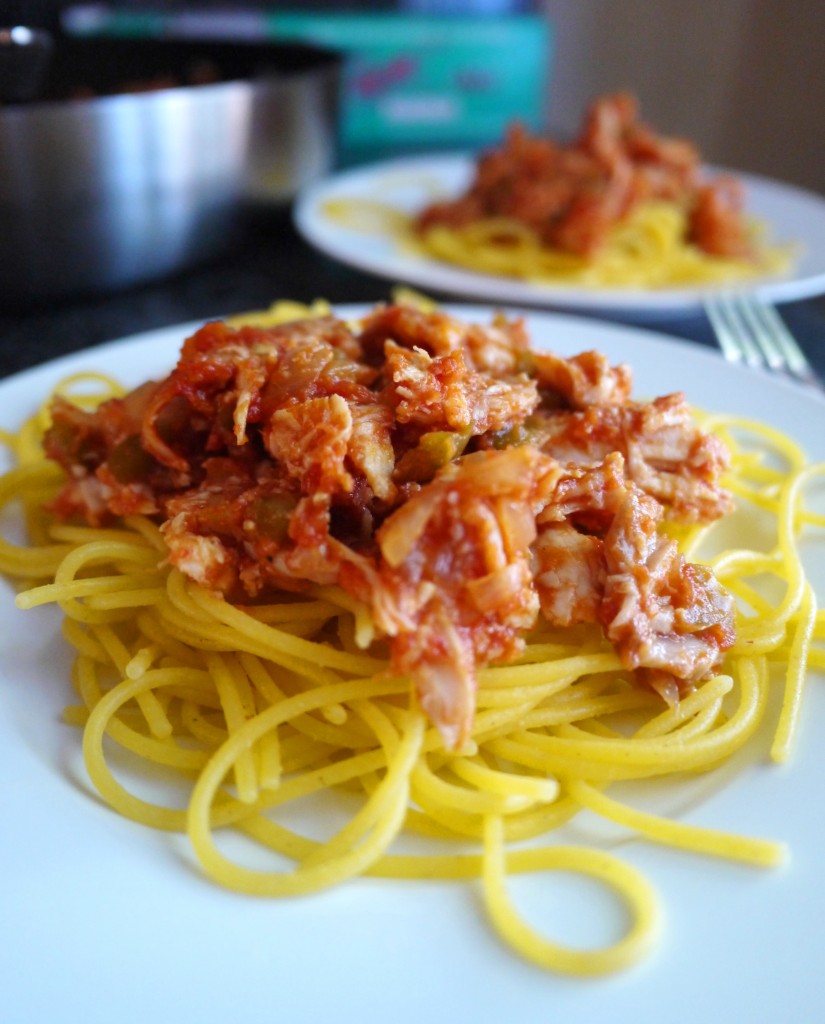 Remember when I promised you a heaping helping of BBQ spaghetti? It was only a few days ago, so if you don't remember, it might be time to get the old melon checked. And I don't mean the one in the fruit bowl… 🙂
Anyways, BBQ spaghetti. It's a Memphis thing — kind of like Cincinnati chili — and it's my third and final Memphis makeover. I'm a huge fan of pasta, so anytime you add one of my favorite carbs to a dish, I'm all in. I'll be pulled up to your table with my fork in the air ready to swoop down on that pasta the second you put it within arm's reach. Unfortunately, I never got the chance to pull out my fork in Memphis because we never made it to the BBQ spaghetti place. Sure, most Memphis BBQ restaurants offer a BBQ spaghetti plate, but I was told by multiple Memphians (that is what they call themselves) that the best place in town for this particular dish is Interstate Barbecue. Double unfortunately, Interstate was not anywhere close to our hotel and public transportation in Memphis is majorly lacking. So much BBQ, so little time. *Sigh*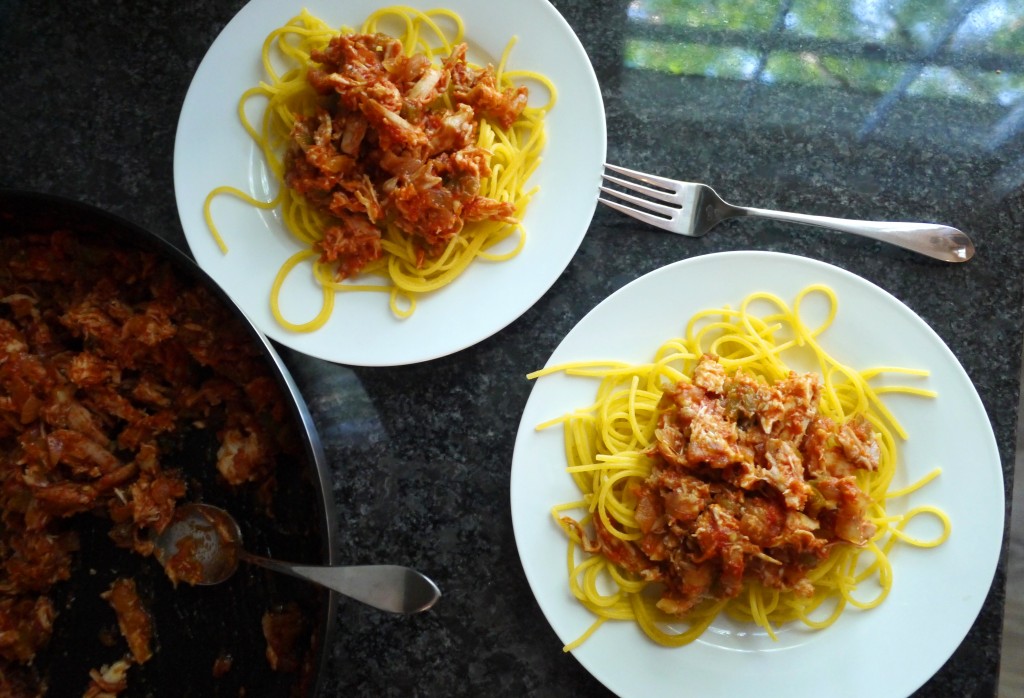 But let's not be too sad. We don't need Memphis to eat BBQ spaghetti. We have BBQ and spaghetti here in D.C., right? Or at least all the proper fixin's to make it happen. I was going to make the original Interstate version and then make an HRx version,  but I was really jonesing for some health food so I went straight in for the HRx kill. And, I forced Alasdair, my dear friend Alison, and her adorable kids to be my guinea pigs.
Healthy Recipe Ecstasy? I'll be honest – I don't think this is a dish that I'm going to be making on a weekly basis. It's not bad. In fact, it's pretty good. But BBQ sauce mixed with spaghetti is just not my thing. Alasdair puts BBQ sauce on EVERYTHING so he was pleased. If BBQ sauce is your thing, then you should definitely try this. If not, still try it and you might be pleasantly surprised. The best part about it? BBQ spaghetti sounds like it must be pretty darn unhealthy but my HRx version is actually good for you. It's not even moderately healthy like my Elvis sandwiches. It is straight up healthy.
First, let's take the BBQ sauce. It's got a hefty tomato base and is mainly composed of spices and veggies with very little sugar, which is a big change from the original. Sorry Neely's, but I've read that your BBQ sauce is a little too sweet!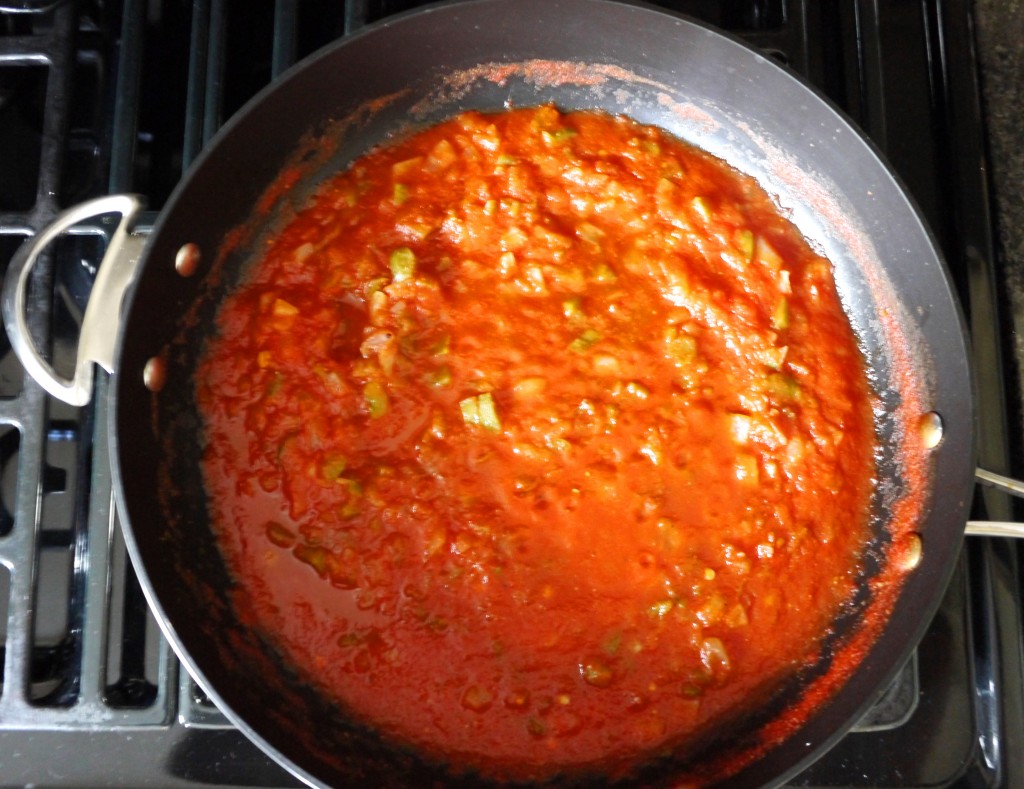 Instead of fatty (yet, admittedly, delicious) pulled pork, I used shredded rotisserie chicken. Not only does it shave off a ton of fat and calories but it's also less time consuming. In order to make pulled pork BBQ spaghetti, you have to first make the pulled pork. That takes hours. Sure, if you have pulled pork leftovers, go ahead and throw those on the pasta and I'm sure it will be fantastic but there's no need to slave all day when you can just spend five minutes shredding a grocery store rotisserie chicken. 🙂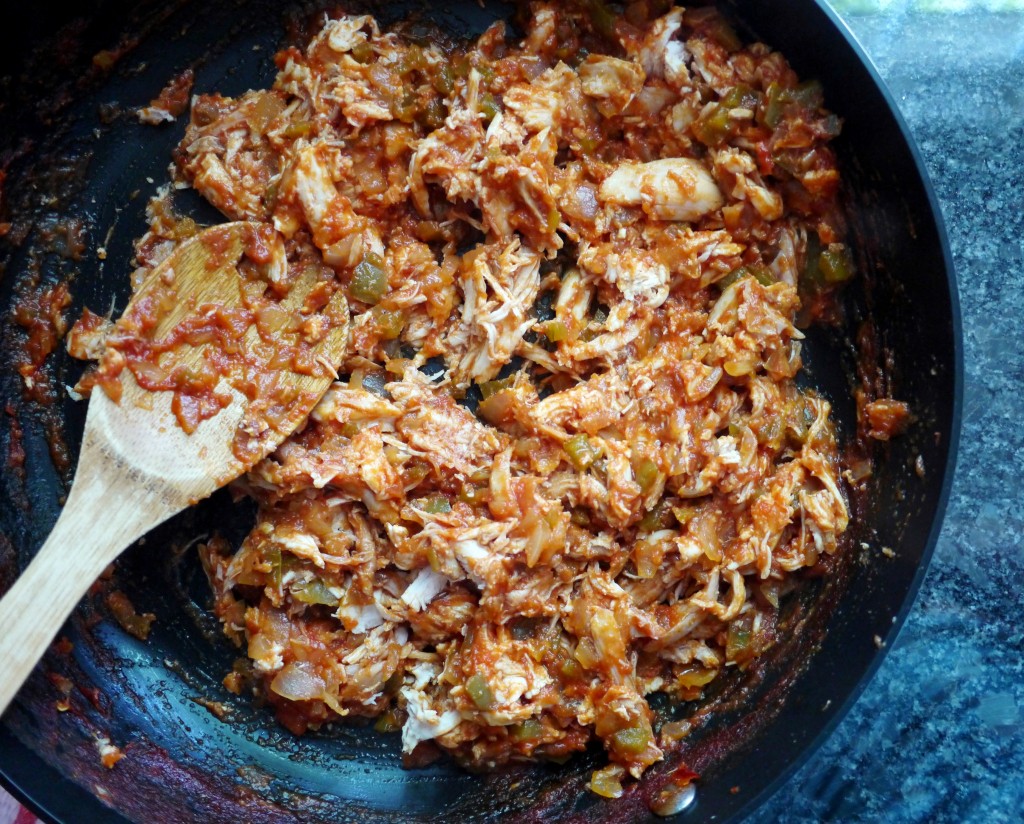 And, finally, the biggest change and my discovery of the week is gluten-free quinoa pasta. The texture and consistency of quinoa pasta is much closer to regular wheat pasta than the brown rice pasta I tend to use. Using the quinoa pasta makes this dish gluten-free along with dairy-free and diabetes-friendly. What's not to like about that?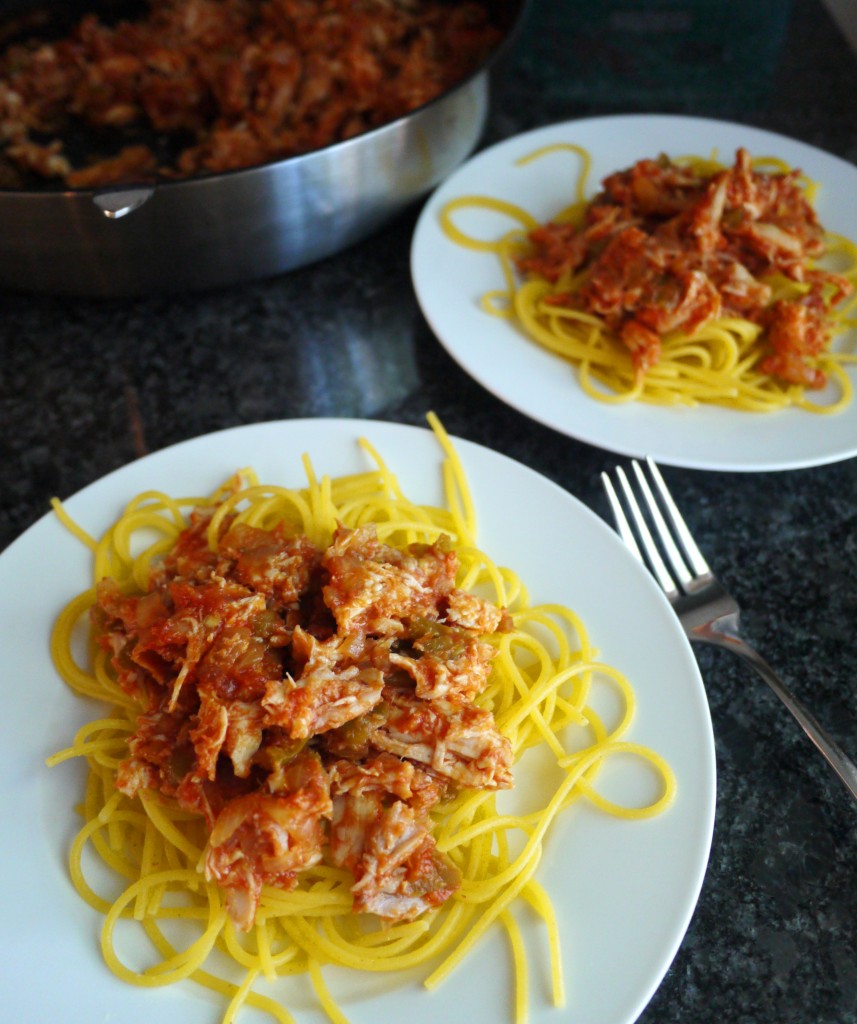 Memphis Makeover: Gluten-Free BBQ Spaghetti
Author:
Healthy Recipe Ecstasy
Ingredients
2 tablespoons olive oil
1 and ⅓ cups chopped onion
⅔ cup chopped green bell pepper
1 teaspoon kosher salt
3 cups no sugar added tomato sauce
1 cup water
⅓ cup apple cider vinegar
2 tablespoons light brown sugar
1 tablespoon lemon juice
½ tablespoon onion powder
½ tablespoon ground mustard
½ tablespoon Worcestershire sauce
1 teaspoon Louisiana hot sauce
1 teaspoon garlic salt
½ teaspoon freshly ground black pepper
¼ teaspoon cayenne pepper
1 pound rotisserie chicken, shredded (yields 2-3 cups)
1 pound quinoa spaghetti pasta
Instructions
Heat the oil over medium high heat in a large skillet or sauce pan. Add the onions and peppers and sauté for 2-3 minute, until they soften a bit. Stir in a pinch of kosher salt.
Add the next 11 ingredients (tomato sauce through garlic salt) and bring the mixture to a boil. Reduce the heat to a low simmer and cook uncovered, stirring frequently, for one hour.
Add the shredded chicken meat and cook for 3-4 minutes or until the chicken is warm.
Meanwhile, cook the quinoa pasta according to the package. Cook until al dente. Do not overcook.
Toss the quinoa pasta with the sauce or divide the pasta among the plates and add the chicken and sauce mixture on top of the pasta.
NOTE: If you have a gluten issue, make sure you use gluten-free Worcestershire sauce.