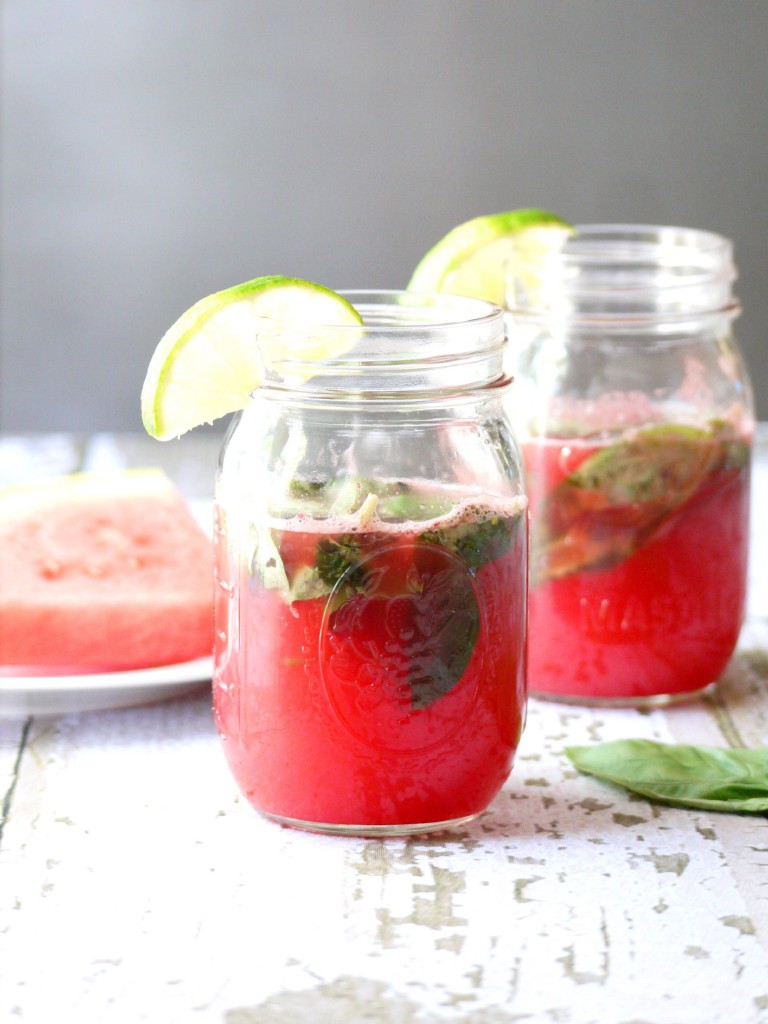 What'd you guys do this weekend? I don't want to brag, but I did nothing. N-O-T-H-I-N-G. In the best way. After our trip to Ireland and Scotland which included attending a 14-hour wedding (those Scots have so much more stamina than me), we came home jet lagged and overly exhausted. Fortunately, unlike most times when we arrive back home and jump full speed ahead back into our lives, we had the foresight (we're learning! we're growing up!) to clear our long holiday weekend.
So, I laid on the couch, caught up on my soaps, read some girlie mags, flipped through some of my old cookbooks which are often neglected and sipped on the most refreshing watermelon drink which I discovered in one of the aforementioned neglected cookbooks.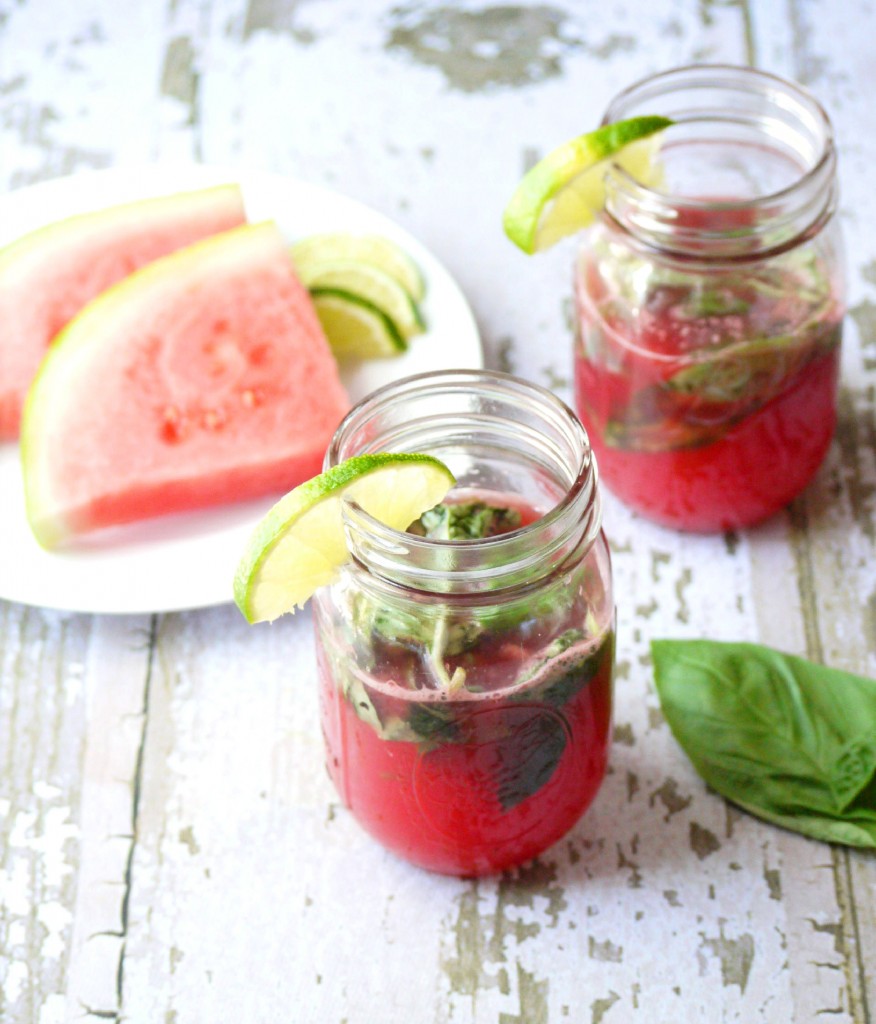 I am not a "drinks" person. Not that I don't enjoy a nice cocktail or a refreshing lemonade, but I don't usually go out of my way to make or even buy fancy drinks. Nine times out of 10, I'm happy with water or tea. Unless I'm hungover, then I might be jonesing for a Diet Coke. But, usually I'm so intent on filling my stomach to the brim with tasty food, that I leave little room for things like watermelon coolers.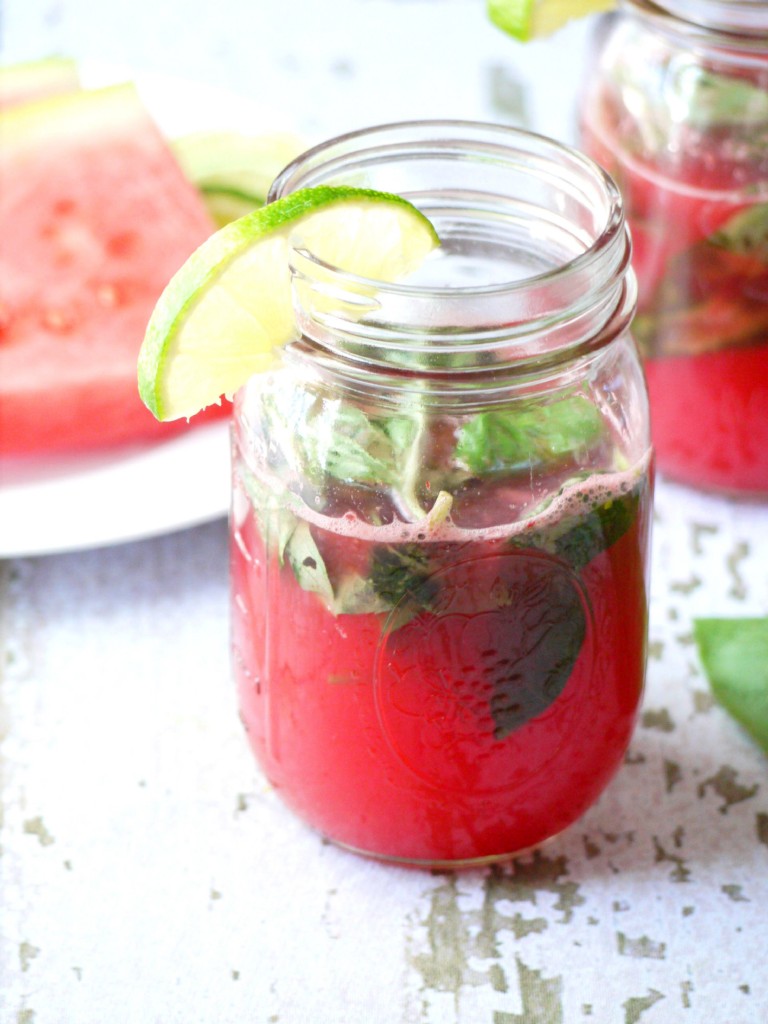 But this weekend was so beautiful and relaxing that water just felt boring and inappropriate. And this lime basil watermelon cooler felt just right. It's incredibly refreshing and hydrating because watermelon has so much water in it and there's only two small tablespoons of agave nectar so the added sugar component is practically non-existent. The lime juice gives it a good sucker face of tartness so it's not overly sweet. It's the perfect sun-is-shining-so-I'm-sitting-on-my-back-porch drink.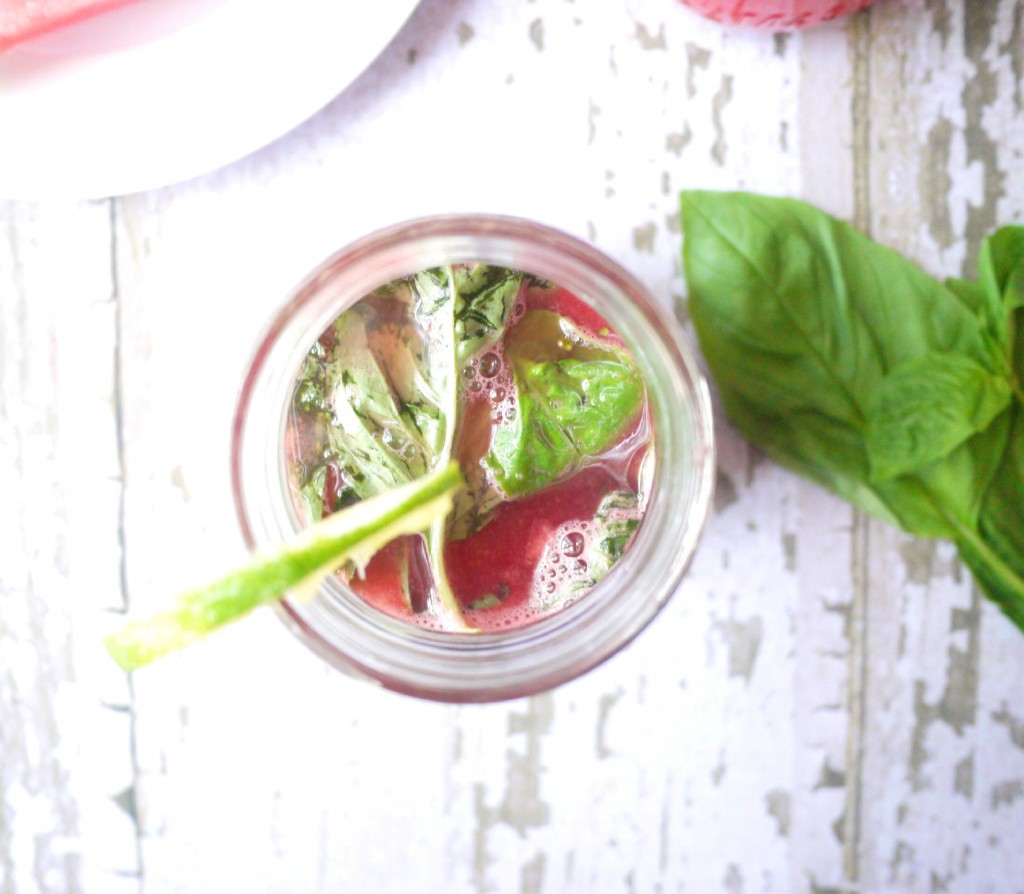 Yeah, I know. It's Monday morning, and you're probably at work. Not sitting on your back porch. But, at least now you have something to look forward to all week. Another beautiful summer weekend with this watermelon cooler in your hand. 🙂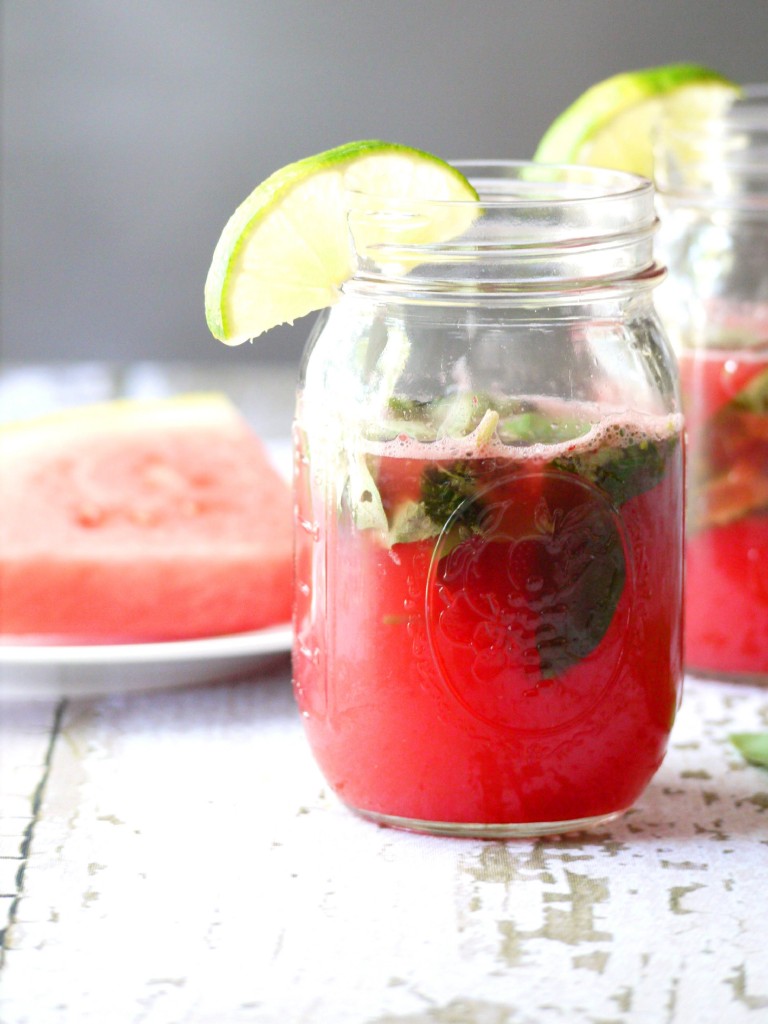 Lime Basil Watermelon Cooler
Ingredients
1 cup basil leaves
2 tablespoons light agave nectar
7 cups watermelon chunks
¼ cup + 1 tablespoon lime juice
Instructions
Place basil leaves and agave nectar in a large pitcher and grind together with a muddler to release the basil flavor.
Place the watermelon chunks and lime juice in a blender or food processor and puree until smooth, working up to a high speed.
Hold a fine strainer over the pitcher and pour the watermelon lime juice mixture through the strainer, pressing the juice through the strainer by swirling it with the back of a spoon.
Chill for at least one hour, and up to four days, removing the basil after one day.
Serve cold over ice or straight up. Garnish with a lime wedge, if desired. The cooler yields the equivalent of two mason jars worth of juice or six smaller glasses.
NOTE: If you want to make the drink a little more "fun", stir in 1 and ½ ounces of tequila into each serving.