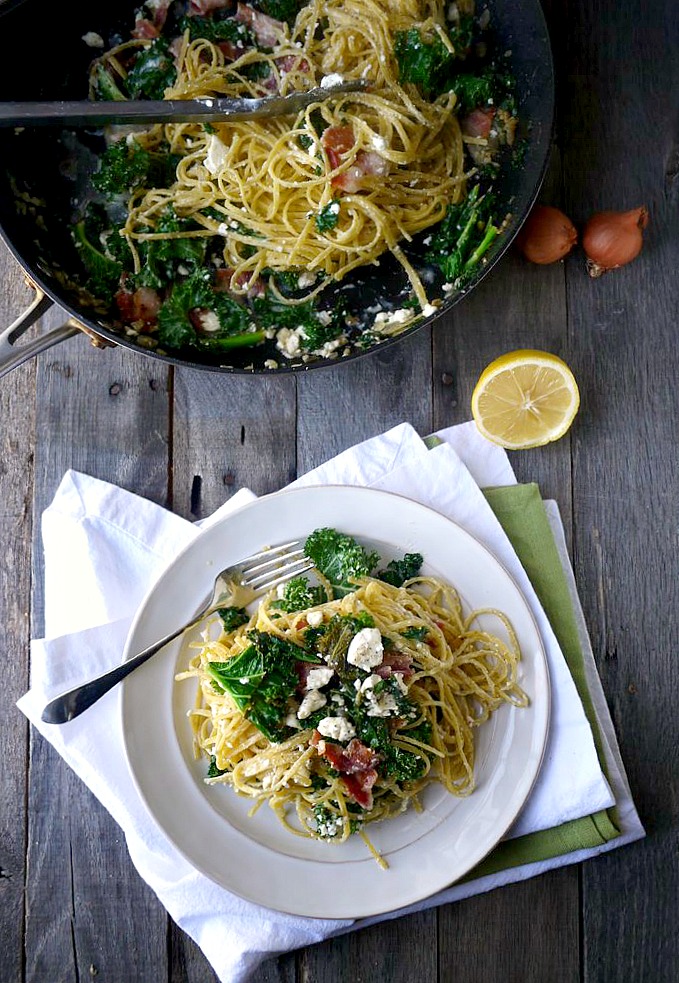 This is what I like to call a happy leftovers dish. What's a happy leftovers dish? It's when I use up random leftover ingredients in my fridge and the experiment culminates in an unexpectedly delish dish that makes me happy.
And, I need some happy in my life, you guys. Last week was, well, NOT GREAT. Sorry to be a Debbie Downer but I need to be Veronica Vents right now so I can resume my position as Patty Perky. You follow?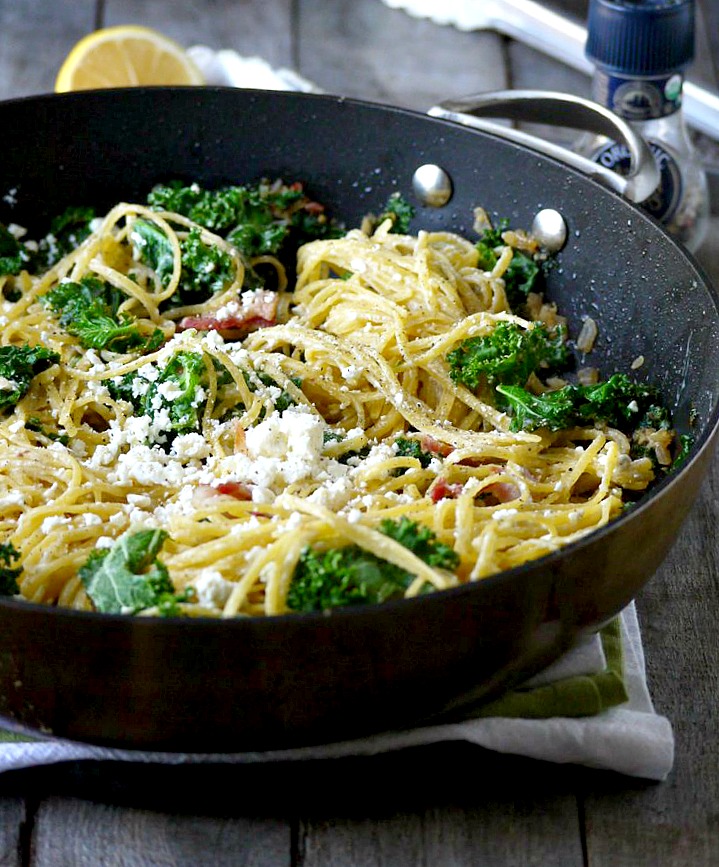 Anyways, last week our beloved but mischievous kitty cat, Hamish, decided that cat food no longer did it for him and he'd rather chow down on foam ear plugs….three to be exact. Long story short, Alasdair and I spent an entire Sat night (we're talking midnight – 4am) in the animal urgent care followed by an entire day and night of "Hamish watch" followed by another day driving around from vet to animal hospital getting x-rays and ultrasounds (not just for pregnant ladies!). The whole ordeal ended with Hamish getting emergency surgery to remove one of the ear plugs which was stuck in his tummy.
If the kitty emergency, crazy vet bills, and missed nights of sleep weren't enough, I got sick, broke my phone and an ATM ate my credit card. We also had to spend a few nights staying up late and "getting creative" to keep Hamish from licking his stitches. Our little escape artist Houdini'd his way out of multiple cones, t-shirts and baby onesies. CURSES!!!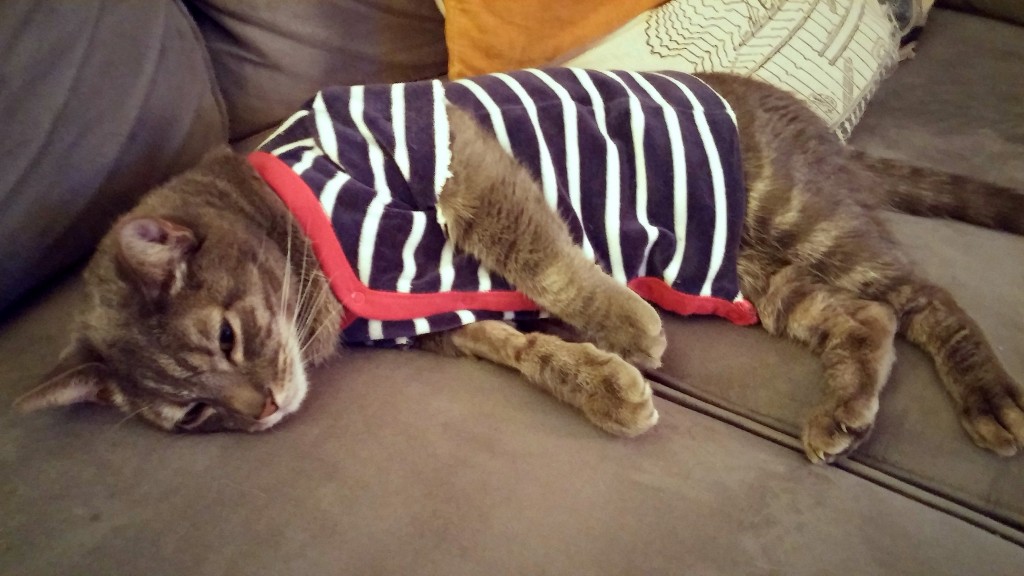 Fortunately, last week is over, and, hopefully, so is our streak of bad luck. Just in case – does anyone know any good luck rituals?? I am not over knocking on wood, picking up pennies, throwing salt, doing whatever I need to do to make the last month and a half of pregnancy a little less stressful and a little more luckful.
As always, though, I find a bright spot in food. And this pasta dish is the perfect mixture of health (good-for-you kale and gluten-free quinoa pasta) with a touch of indulgence (bacon and salty, creamy feta). I'm feeling luckier already!
Pasta, you saved me.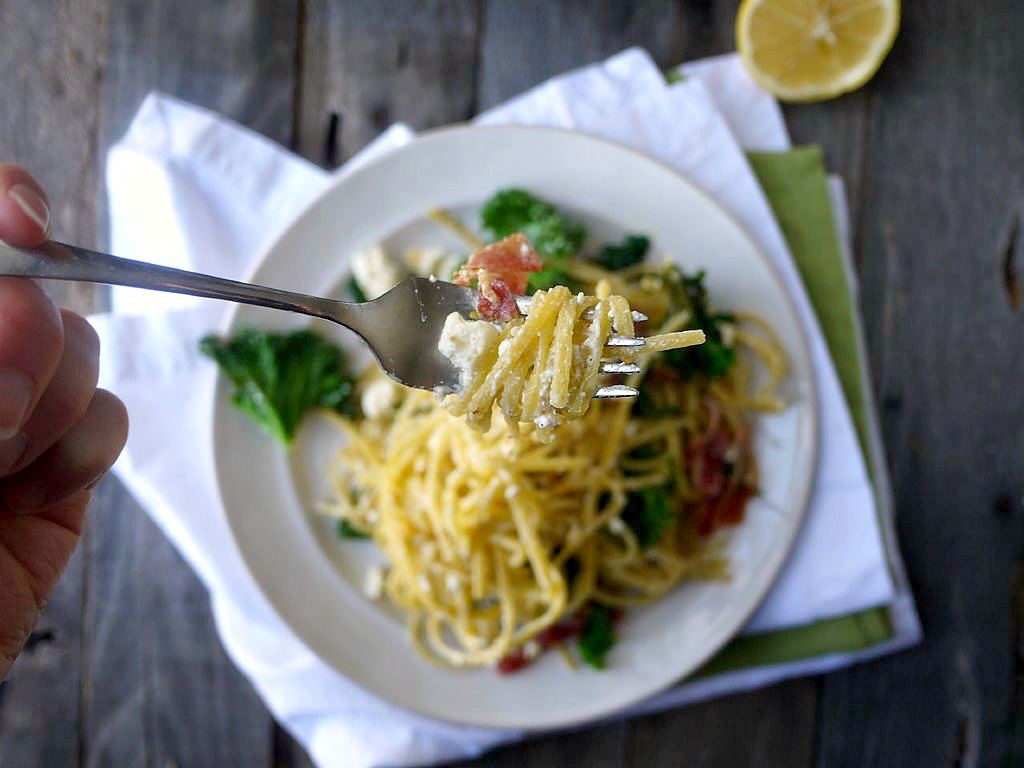 Kale and Bacon Quinoa Pasta
Author:
Healthy Recipe Ecstasy
Ingredients
8 ounces quinoa pasta
8 slices center-cut bacon
2 large cloves garlic, minced
1 small shallot, diced
1 tablespoon butter
4 cups kale leaves, stems removed
1 cup dry white wine
Juice from half a lemon
4 ounces feta cheese, plus more for garnish
Sea salt and freshly-ground black pepper to taste
Instructions
Cook the pasta according to the package. Drain and rinse with cold water, reserving ½ cup of the pasta water for later.
Add the bacon to a large, cold skillet. Turn the heat to medium high and let the bacon cook for 5 minutes. Flip the bacon and cook for 2-3 min or until the bacon is crispy. Drain all but one tablespoon fat from the skillet. You may have to do this step in batches if you can't fit all 8 slices in the skillet.
Turn the heat down to medium. Melt butter in the skillet. Add the garlic and shallots and cook for 2 minutes, stirring frequently so the garlic does not burn.
Deglaze the skillet with the white wine and scrape any remaining bacon bits off the bottom of the skillets. Let the garlic and shallots simmer in the wine for 2 minutes. Add the kale and cook until just wilted, 2-3 minutes.
Add the pasta, ½ cup pasta water, lemon juice, feta and crumbled bacon to the skillet. Cook for 1-2 minutes, stirring, until the pasta is warm and all the ingredients are mixed together. Season with salt and pepper, to taste. Garnish with more feta cheese, if desired and serve immediately.