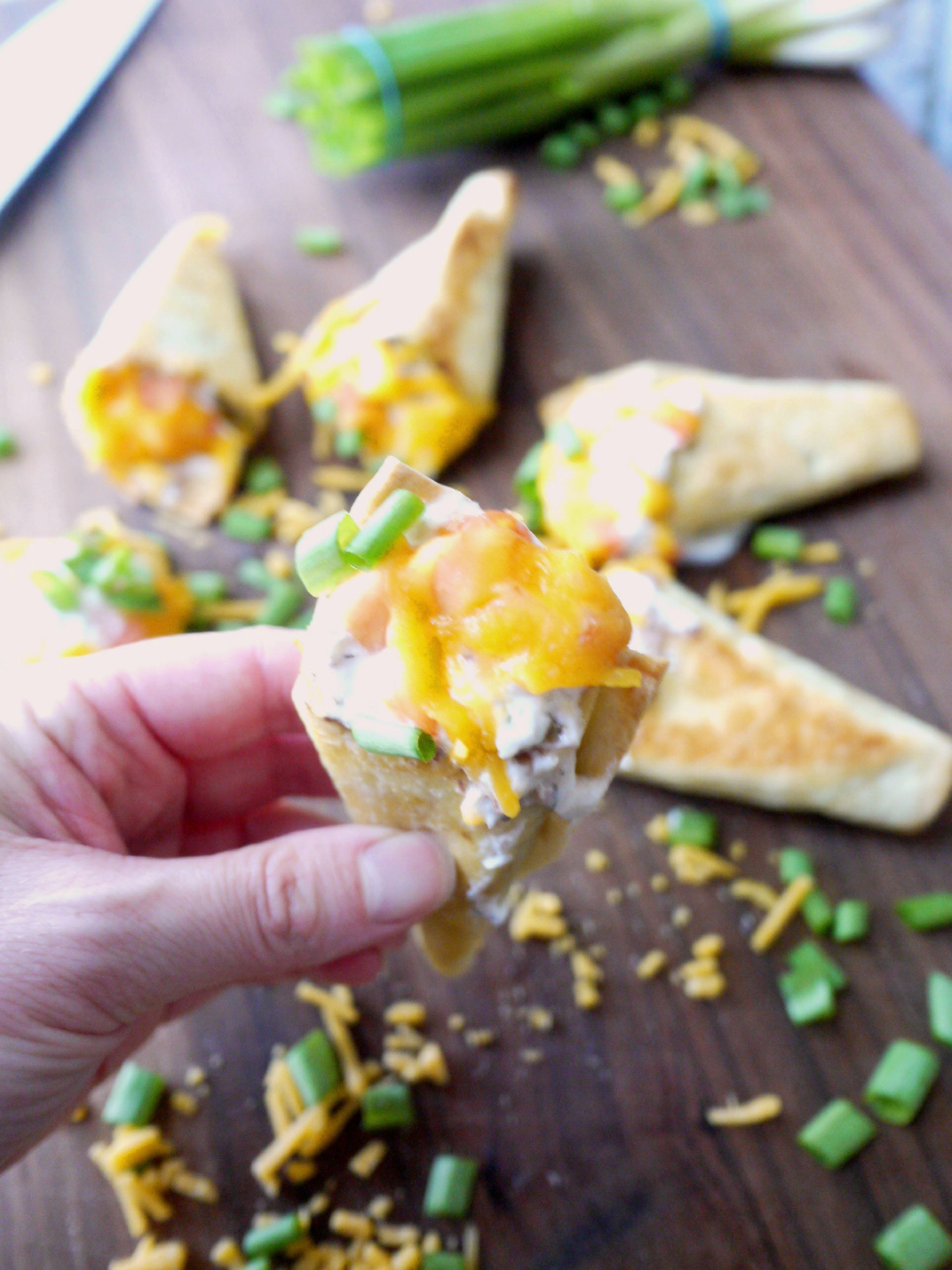 I've had this legendary idea rolling around in my head for a while now. Wait for it….guacamole cones (insert jazz hands and high fives). Instead of a waffle cone, you have a tortilla cone. Instead of ice cream, you have guacamole. Brilliant, right?
But, then, I thought, do I really want an entire cone filled with guacamole? I mean, I love the green stuff. Really, I do, but that's a lot of guac, even for me. The guac needs some friends. Then, it hit me.
7. LAYER. TACO. DIP. CONES.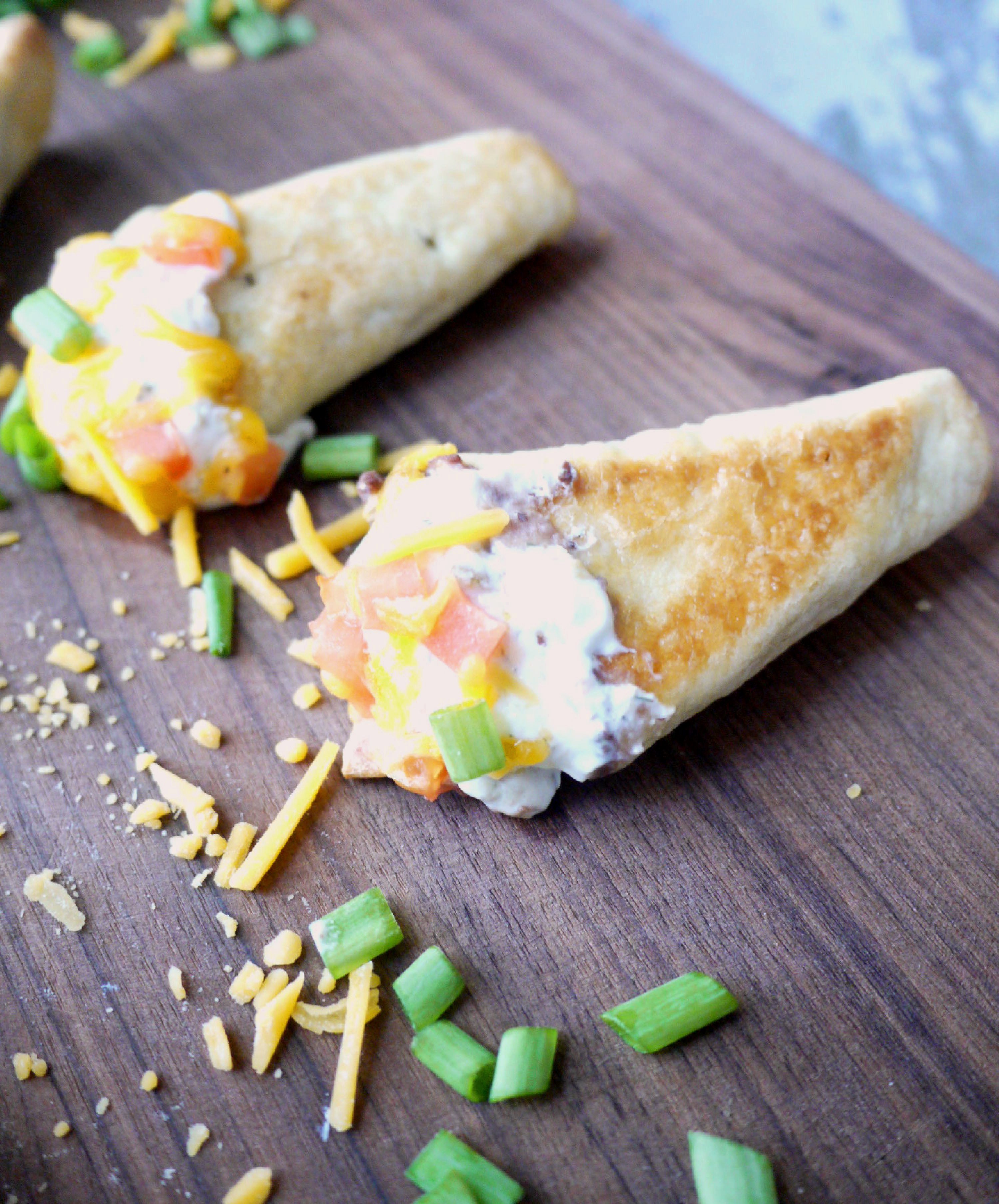 I've gone beyond How I Met Your Mother legendary-ness into pure, unadulterated, Big Bang Theory genius. Sidebar: Is anyone else obsessed with that show? I've been watching it all summer and I can't get enough. And, in case you were wondering, yes, yes, I do measure my world in TV shows.
Anyways, not to be all Sheldon, but back to my culinary genius….
If you're a Pinterest fanatic, you've probably seen these adorable individual 7-layer dip cups from Girl Who Ate Everything. GREAT idea, but I've made it better. Because a cone is always better than a cup, amiright?
Basically, I took my healthier 7-layer dip recipe and re-purposed it to fit the cone. Unlike my dip recipe, which goes beans, yogurt, chilis, tomatoes, cheese, scallions and chips (yes, chips count as the seventh layer. just ask my mom), the cone recipe goes tortilla cone, beans, chilis, yogurt, tomatoes, cheese, scallions. Blows your mind, right?
And now you pretty much have the most fun appetizer I've ever seen. Just in time for all that weekend tailgating and Labor Day celebrating. Who can see no to a taco dip "ice cream" cone?? Not this girl. They might be a little messy to make, but they're a breeze to eat. One hand holding your cone and another hand holding your beer or punching the air when the Hokies score (that's right, first game of the season is this Saturday!). Three bites and you're ready for your next cone.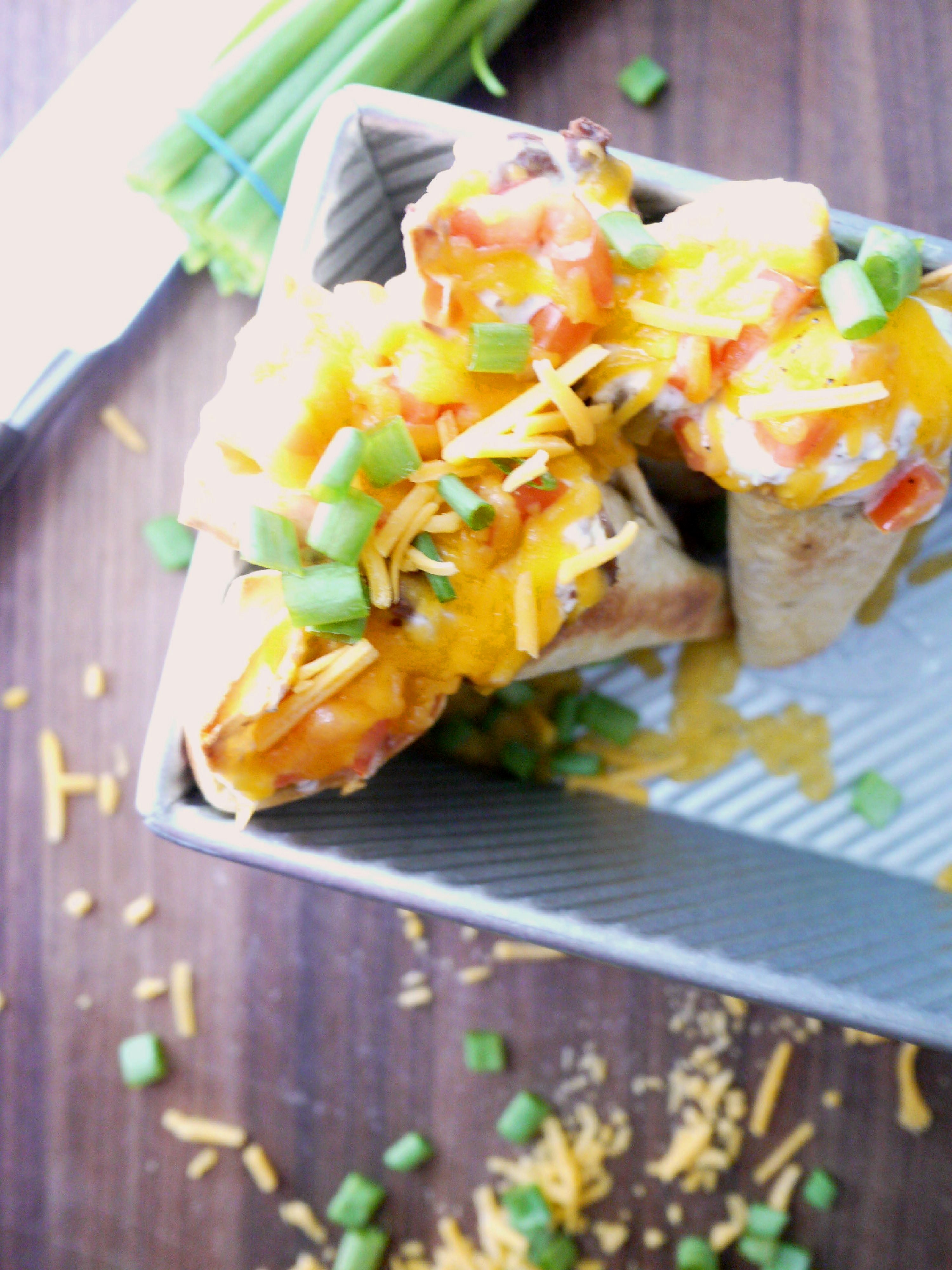 The dip cones (not to be confused with DQ dip cones – man did I used to love those) also make a great afternoon snack. I know all you folks out there with kids are ramping up for the fall school semester. You know your little ones will be dying for a taco dip cone snack when they get home from school.
Don't worry – this is a deceptively healthy, portion-controlled snack. You've got fiber and protein-filled black beans, calcium-filled Greek yogurt, and some hidden veggies. Your kids won't even see those tomatoes before it's too late.  If you have gluten issues, use a corn tortilla. If not, I like a flour tortilla because it crisps really nice.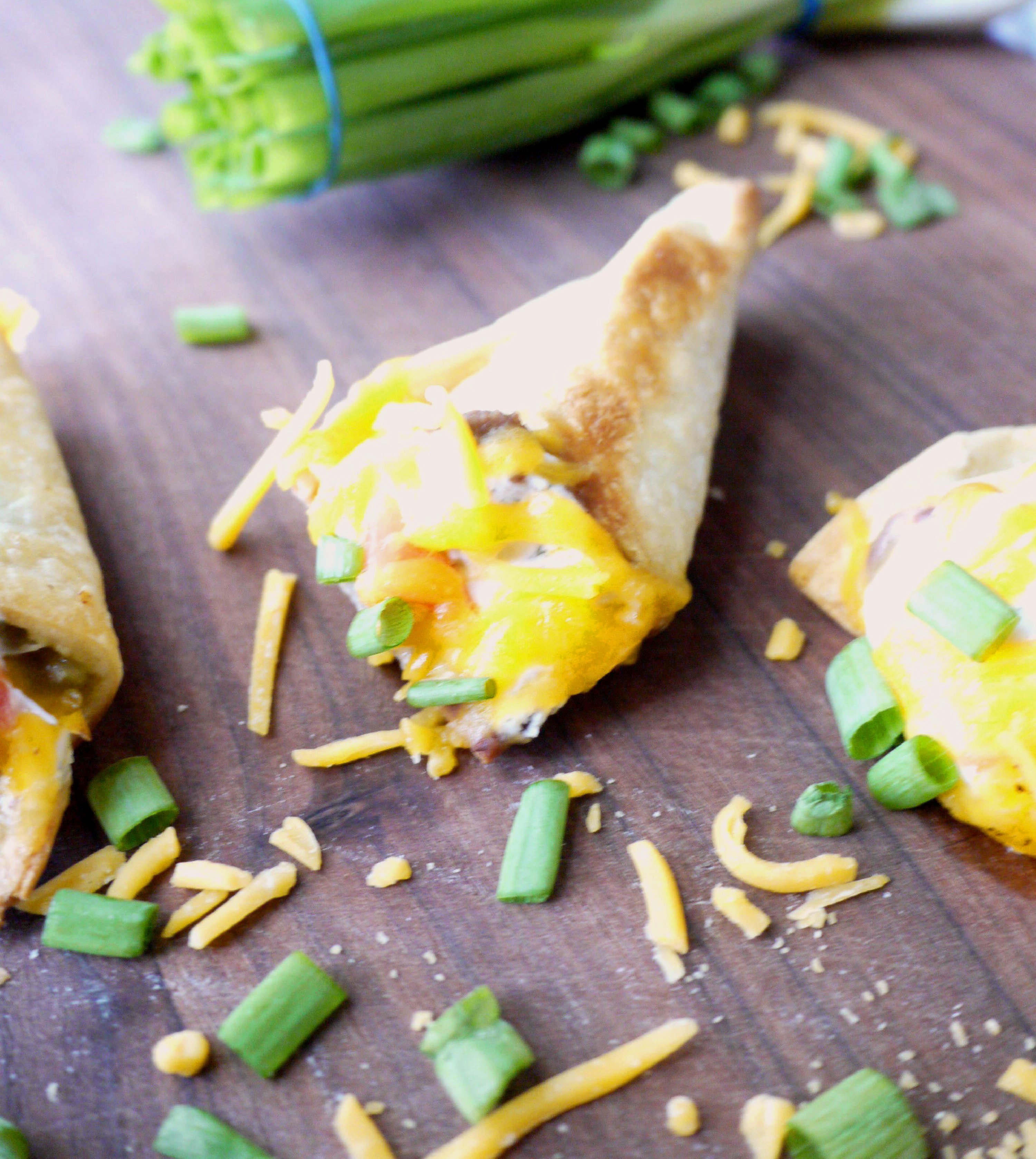 I heart taco dip cones. You will too. 🙂

Individual 7-Layer Dip Cones
There is enough dip for at least 12 cones, possibly a few more. It's up to you how many you want to make. If you're making this as a snack, you might want to have the dip ingredients on hand and make and fill the cones as you want them. Though, the filled cones will heat up nicely in the microwave or oven. If you have a cute little ice cream cone stand holder (I do not), that will make your life a lot easier for you if you're serving these at a party. Otherwise, just toss them on a plate. They're a little messy but more durable than they look.
Author:
Healthy Recipe Ecstasy
Recipe type:
Appetizer/Snack
Ingredients
4-6 medium-sized corn or flour tortillas
Olive oil, for brushing
½ cup refried black beans
4 ounces (1/2 cup) non-fat Greek yogurt
⅛ teaspoon garlic powder
¼ teaspoon onion powder
½ teaspoon dried dill weed
Salt, to taste
Black pepper, to taste
4-ounce can fire roasted diced green chilies
1 medium plum tomato, diced
⅛ cup low-fat cheddar cheese
Thinly-sliced scallions, for garnish
Instructions
Preheat the oven to 350 degrees.
Slice each tortilla in half. Roll the tortilla halves into a cone, secure with 1-2 toothpicks. You will want to pinch the bottom of the tortilla closed as you roll and make sure to keep the top rounded and open so you can fill it with dip later.
Place the cones on a baking sheet. Brush with olive oil.
Bake for 5 minutes, then flip the cones over and bake for another 5 minutes or until the cones are crispy and retain their shape without the toothpicks. During the flip, check to make sure the opening is still round. If the cone has started to flatten, use your fingers to puff it back out into a cone shape.
While the cones are baking, warm the refried beans.
Mix the yogurt with the onion powder, garlic powder, dried dill, salt and pepper. Adjust seasonings as needed.
When the cones are done, fill each cone with approximately 1 teaspoon of refried beans, 1 teaspoon of green chilies and 1 and ½ teaspoons Greek yogurt. You will have to push each layer down with the end of a spoon or you can use a piping tool. The Greek yogurt should come to the top of the cone. Add a few diced tomatoes.
Stand the cones up in a narrow baking dish or any sort of cooking apparatus that will hold them upright. Sprinkle with cheese. Bake for another 4-5 minutes or until cheese is melted.
Garnish with scallions and serve immediately.