I recently became a contributor for the blog Capital Cooking with Lauren DeSantis. Not only does Lauren have an awesome blog with an enviable following but she also has a television travel and food series. I want to be Lauren when I grow up. 🙂
Anways, as a contributor, I get to cover events in the D.C. area and write about them. Last Saturday, I was lucky enough to attend iCi Urban Bistro's Fête de la Gastronomie Française Champagne Dinner. As some of you may know, I spent four months living in Paris, so this was the perfect first assignment for me. It was a fantastic night filled with delicious French cuisine and bubbly champagne. What a hard job, right??
My first blog post was just published. Check it out: http://capitalcookingshow.blogspot.com/2012/09/perfect-pair-champagne-dinner.html
I won't even try to pretend that there was anything healthy about the food – from fatty foie gras to truffle cream sauce it was all delightfully sinful. But, as I've said before, you have to indulge every now and again. Alasdair and I definitely indulged. By the end of the night I struggled to get out of my chair!
While most of the dishes are out of my league in terms of cooking, the best dish of the night was definitely the chicken breast with mushrooms, gnocci and truffle cream sauce, which I think I might actually be able to replicate.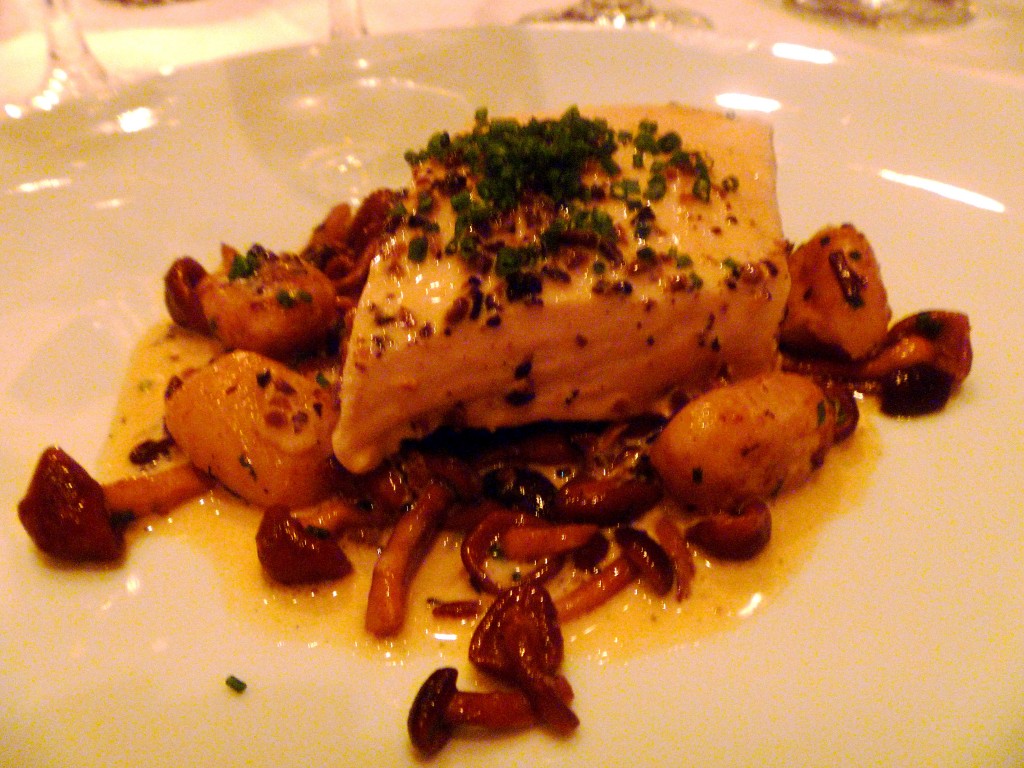 I have to at least try because I've been dreaming about this dish ever since I ate it. If I hadn't been at the restaurant in a professional capacity, I would have shamelessly licked my plate.
Keep an eye out for my version of the chicken dish in the next couple weeks and, in the meantime, definitely check out iCi Urban Bistro at the Sofitel hotel.