Hi HRX friends! You may be wondering why things have been so quiet over in Healthy Recipe Ecstasy land this week. Well, I'll tell you why. Alasdair and I closed on our new house on Wednesday, and moved the very next day. It's been quite a week, and I've gone through a variety of emotions: sad, anxious, excited, anxious, nervous, anxious, excited. Now, I'm just exhausted! Point being, I was hoping to get a second blog out this week but I've had no time to cook. We've been subsisting on pizza and burgers, which has wreaked havoc on my stomach and my waist line. I can't believe I used to eat like this all the time! Now, when I have one unhealthy meal out, I feel sick and tired and headachy. Your body really does get used to eating healthy.
As soon as we get settled, I'm coming back to the healthy lifestyle with a vengeance! I'm really excited to try out recipes in my new kitchen. Did I mention that I have an actual kitchen?? It's not huge because I'm still living in the city, but it's pretty big for a rowhouse kitchen. The best part is, it's all mine so I can rip out the stinky old floor tiles and the laminate countertops. Fortunately, it has new appliances and a gas stove. My old apartment had an old electric stove with burners that took forever to heat.
Here's a look at where the HRX magic will happen: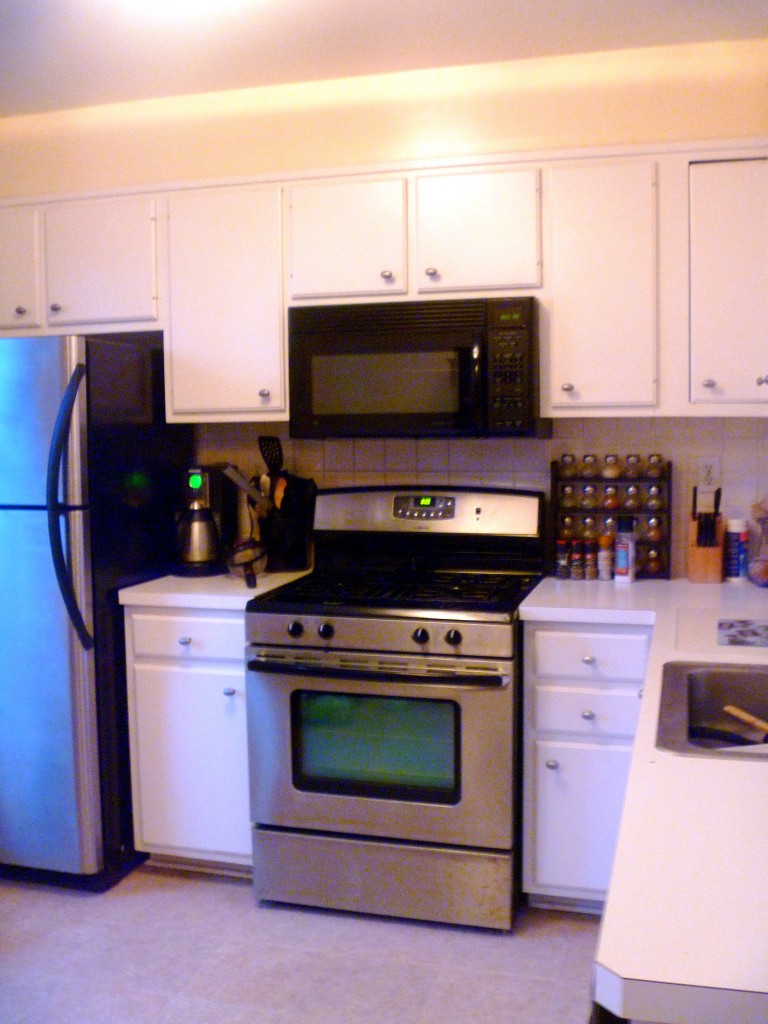 I actually have to build more counter top space and cabinets on the other side of the kitchen (right now its just an empty wall) because I have so many cooking gadgets! I'm a little scared about the renovations but looking forward to the challenge. This is the first time I've ever owned a home, and, while I know you can't get your dream kitchen right away, I'm going to do my best to turn this kitchen into the best kitchen it can be. I'll keep you guys updated on the progress, and I will try to have a new recipe out for you next week!