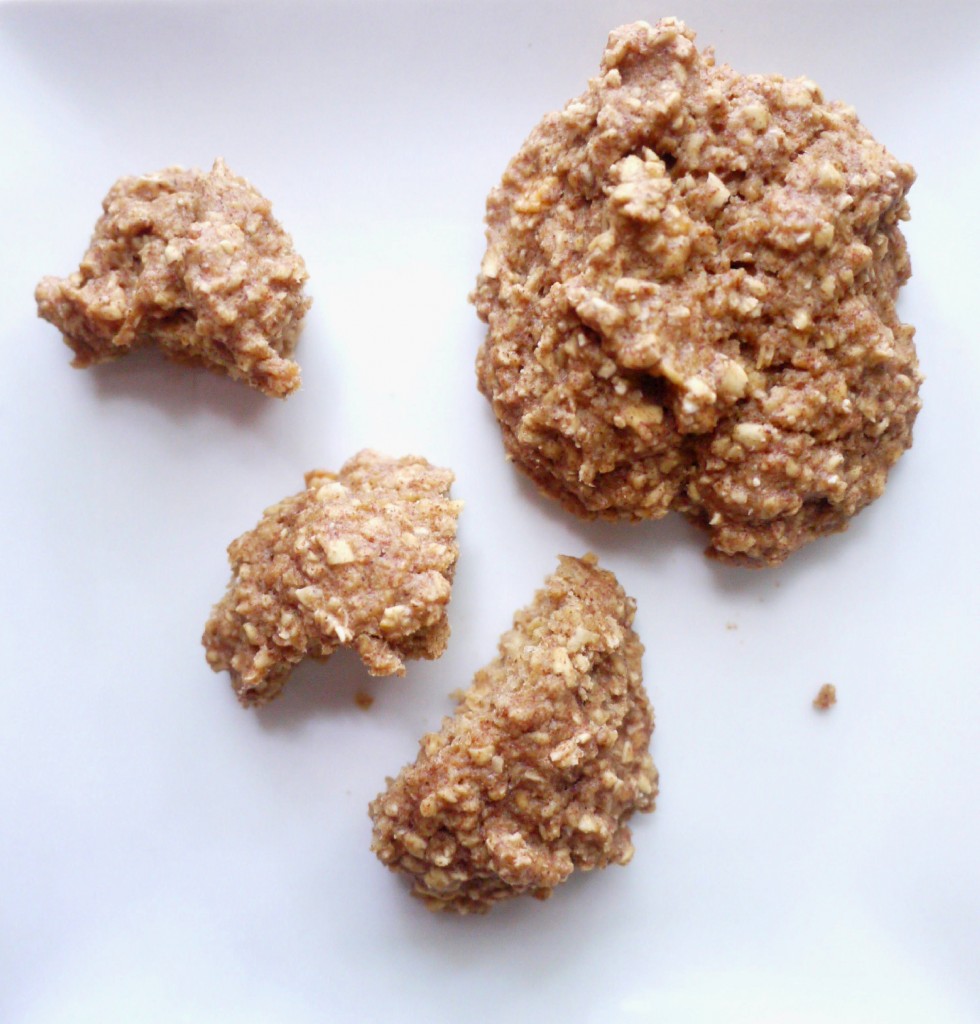 Does anyone else feel like it's fall outside? It's cool, it's breezy, it's rainy, and it's a far cry from the sweltering, humid days that usually accompany the month of August. I don't want to wish away summer because I love the warm, but I'm fine with making it through the rest of season without anymore 95+ degree days.
Plus, fall temps make me feel like it's time for fall foods.  Not that I'm one to fall into the trap that summer foods have to be eaten in summer and fall foods need to be eaten in fall. Sure, hot temps make me crave fresh fruits, salads and popsicles just as much as the next guy; but, if I want a steaming bowl of hearty chili in July or apple-y spiced cookies in August, I am so not going to deprive myself.
Anyways, back to the cookies. Despite my liberal view of food and seasons, I'm not making apple spice oatmeal cookies on a whim. Nope, these were inspired.  The fine people over at Country Choice Organic recently sent me a big box filled to the brim with gluten-free oatmeal – steel cut, old-fashioned, instant, you name it. It was an oat smorgasbord, and I couldn't have been happier about all the oatmeal lining our counter, especially the maple brown sugar (yum) and apple spice (even more yum!) flavors. Get in on the fun –> Country Choice Organic Apple Cinnamon Instant Oatmeal, 8 Count Servings (Pack of 6)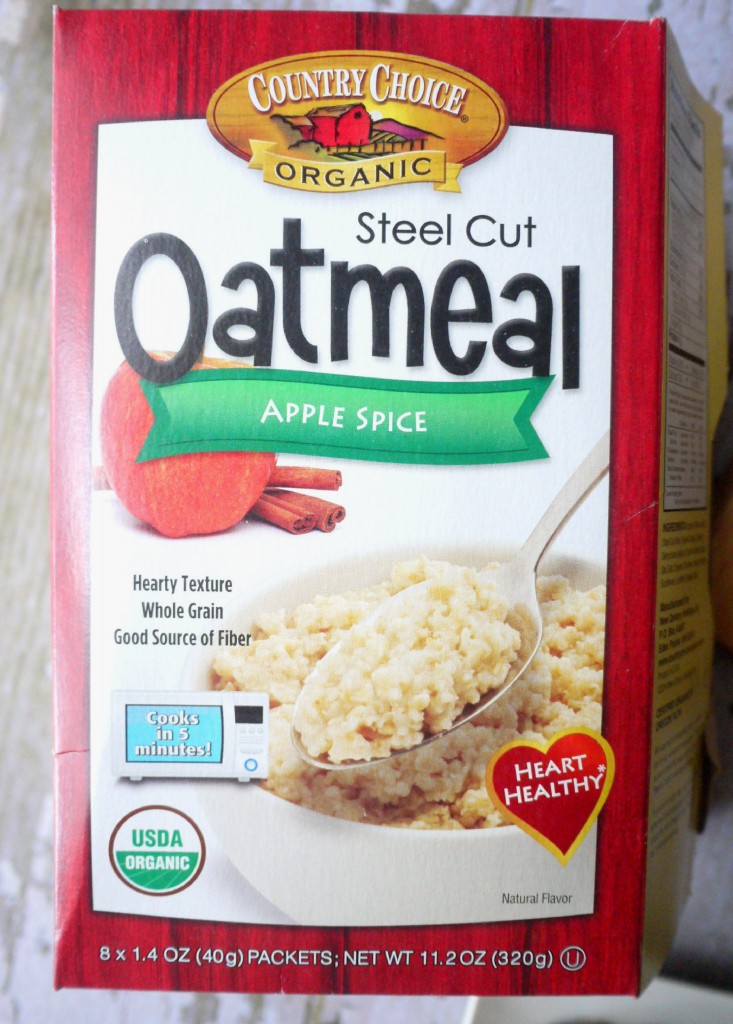 Alasdair, on the other hand, was all "what happened to the counter top? where are we going to put all this? when are you going to use all this oatmeal?"
It was definitely a point of contention. But I quickly came up with a solution. Cookies. Oatmeal Cookies. Apple Spice Oatmeal Cookies.
So we went from oatmeal lining our counter to cookies lining our counter but who can argue with cookies lining the counter? Not me.
I am a little bit obsessed with these cookies. They're soft and chewy and so so so flavorful. The apple spice flavor is kind of ridic. It's like POW – in your face!
These are not just dessert cookies. I've been chowing down on these cookies for breakfast. I've been eating them for snacks. And, OK, you got me. Maybe I had a couple for lunch the other day. But, guys, there's nothing wrong with that. Know why? Ummm because they're super healthy. They're gluten-free, made completely from gluten-free oats and oat flour, and they don't have any refined sugars. Nope, none. Just some unsweetened applesauce and maple syrup. No butter. That's right, I said no butter.  Who needs butter when you have coconut oil and applesauce to make cookies super moist and delish?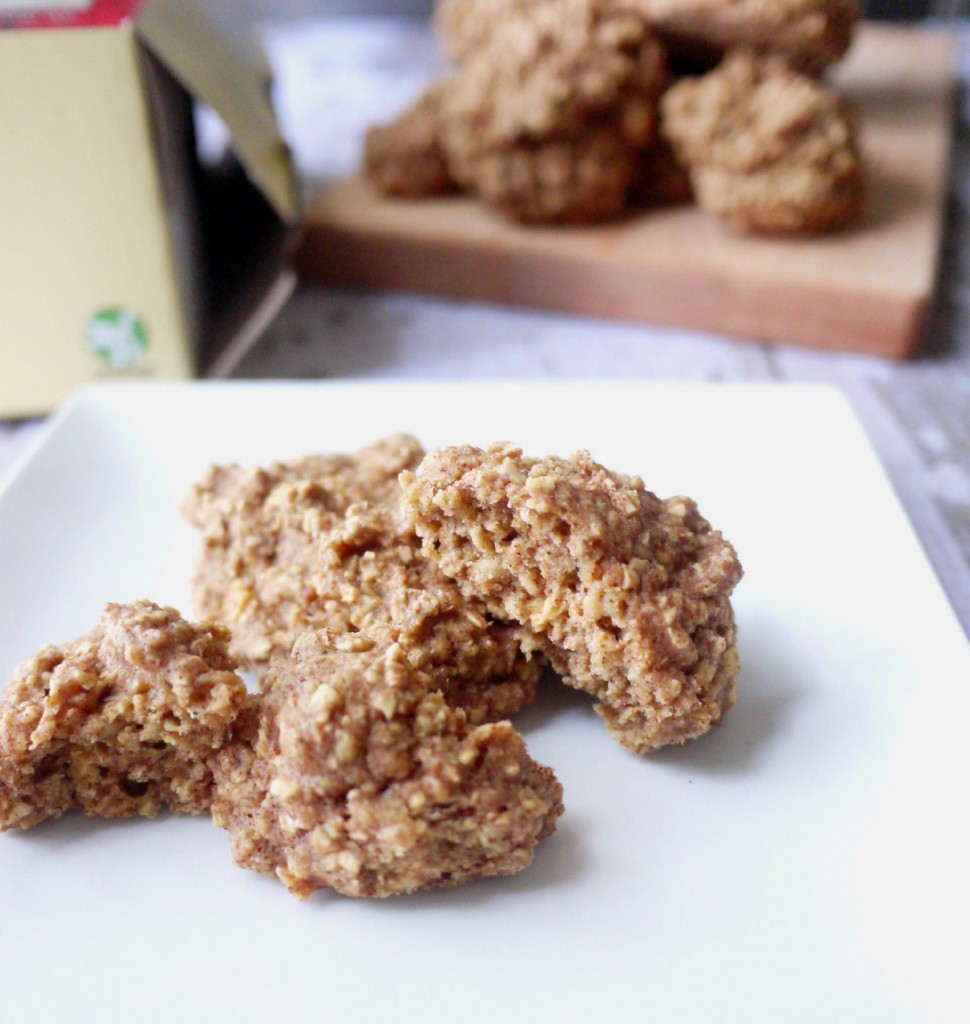 Side note – do not leave the oil out. I made the cookies for the first time sans coconut oil and they were like Sahara desert dry. Don't get me wrong, I still ate the whole batch, but the oil is a 250% improvement.
Ok, I'm going to stop rambling. I've got cookies to eat.

Gluten-Free Apple Spice Oatmeal Cookies
If you don't have apple spice oatmeal, then go get some! But, seriously, if you really don't have apple spice oatmeal, I bet these cookies would be just as awesome with other flavors. I am totally going to swap the maple brown sugar oats for apple spice next time I make these cookies. Or maybe I'll just make two batches, one of each.... Yeah, that sounds like a plan! :)
Author:
Healthy Recipe Ecstasy
Ingredients
¾ cup gluten-free oat flour (I made my own by processing regular old-fashioned oats in a food processor until they resembled flour)
1.5 cups County Choice Organic gluten-free apple spice oatmeal
1 tablespoon ground cinnamon
½ teaspoon gluten-free baking powder
¼ teaspoon fine salt
¼ cup coconut oil, room temperature
¾ cup unsweetened applesauce
¼ cup maple syrup
1 large egg
1 teaspoon pure vanilla extract
Instructions
Preheat oven to 350 degrees.
Whisk together the oat flour, cinnamon, baking powder, and salt.
In a large bowl, beat the coconut oil, applesauce and maple syrup together until combined. You can beat by hand or using a mixer. Next, beat in the egg and vanilla. Gradually add oat mixture to the wet ingredients, beating until combined. Then, fold in the apple spice oats.
In batches, drop dough in 2-tablespoonful mounds onto two parchment-lined baking sheets, 2 inches apart. Bake until cookies are golden brown at edges, 15-16 minutes. Let cool on sheet for two minutes and then transfer to a wire rack to cool completely.