This recipe post is sponsored by Bob's Red Mill. As always, all opinions are my own. 🙂
Hey strangers. No, literally, hey, STRANGERS. It's been so long since I last blogged I truly have no idea who reads my blog anymore. I took a brief hiatus in 2015 from full-time blogging for some personal and business adventures and it's taken me LITERALLY until 2017 to recover, come up for air, see the light, eat the cookies, fill in the blank with your cliche of choice.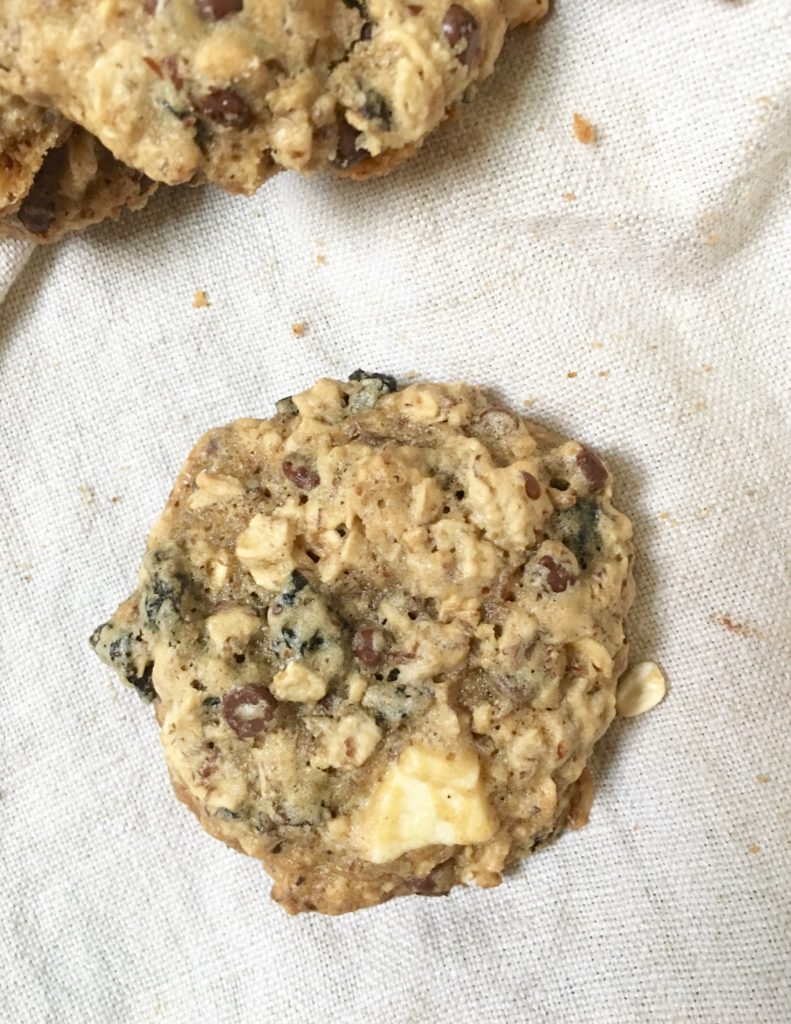 I was worried that I'd get to my computer, open up that "new post" and have nothing to say, but my fingers are flying across the keyboard. I've missed this. All the times I've thought about blogging in the past year, all the times I made a new recipe, all the times I took a picture of my brunch dish, I thought about you guys – the blogging world. A world in which I was knee deep less than two years ago and a world that feels light years away today. These days, I'm knee deep in the world of motherhood and fitness and business ownership. It's been a world that's about a gazillion times harder than I ever expected but also a gazillion times more rewarding. Kind of like these cookies….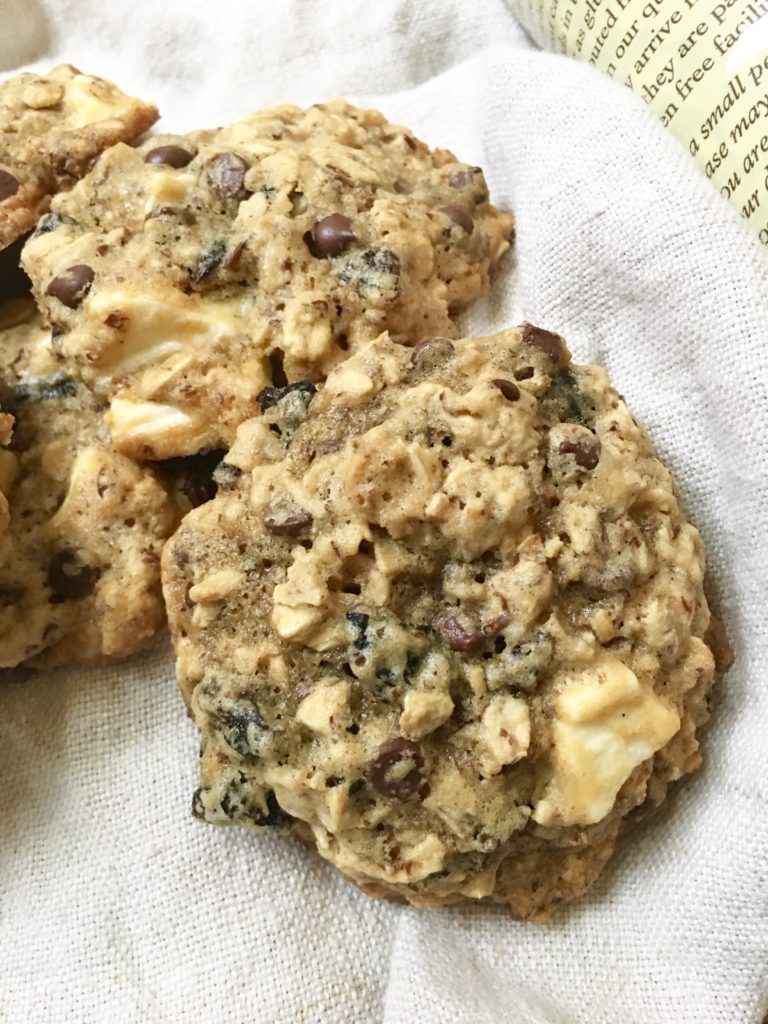 Not many things could pull me back into the blog world at this point (my life is so crazy I can barely make boxed mac 'n' cheese without have a mental breakdown), but, the prospect of working with Bob's Red Mill was one of them.
When Bob's Red Mill asked me to work with them on a holiday baking post, I knew I needed to wipe away all the cooking failures of last year – burnt dinners because I got distracted, undercooked chicken because I got impatient, kitchen fires (see distracted), etc, etc – and just get back to my pre-baby roots. I needed to get back to the time when cooking was an exciting and calming part of my everyday life – just me, my kitchen and my soaps on in the background. I'd be lying if I told you that was the scene this time around. Nope, this time around it was me, my kitchen, the flour bomb that went off, my toddler clanging pots and pans and about a mile-high pile of dishes. BUT, despite the mess and the chaos, I made, not one, but two, amazing holiday cookie recipes with 24 hours to spare before a cookie exchange. DID YOU HEAR THAT FOLKS?? Time to spare.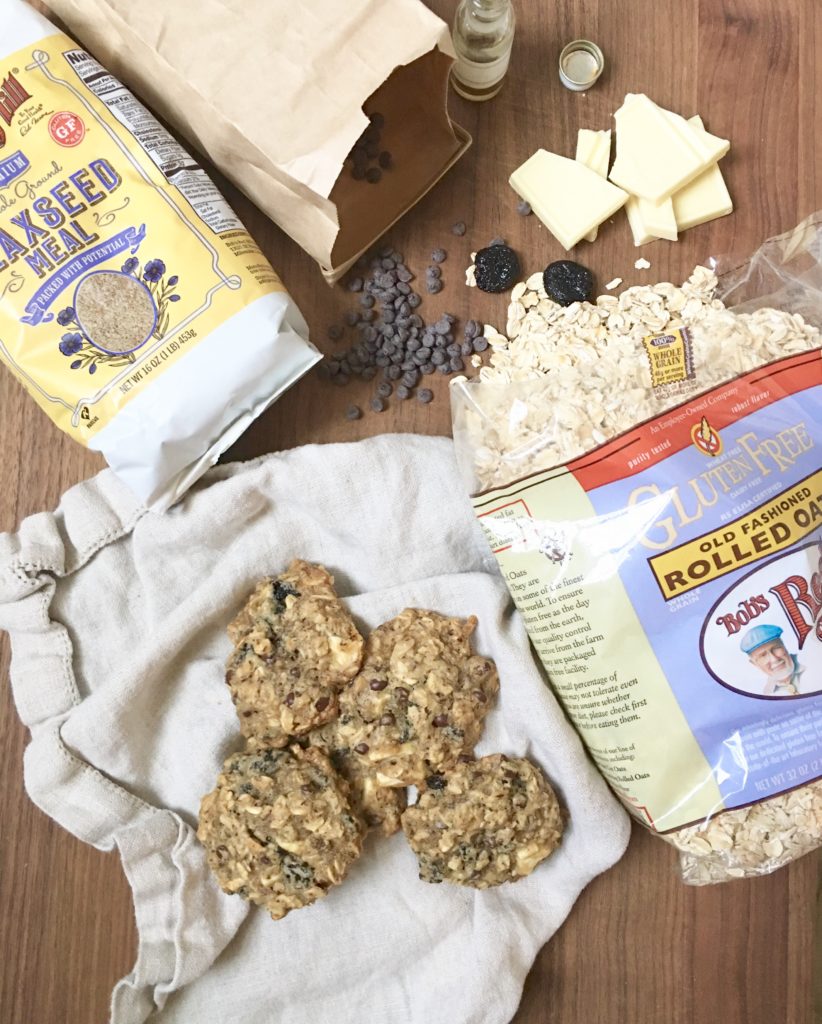 I know. I'm shocked too. The first recipe is that craggy oatmeal beauty we're here to talk about today. Dark chocolate, white chocolate, dried cherries – all the good stuff. Literally, these cookies are chock full of goodies and even a little bit of healthfulness. I'm looking at you oatmeal and flax. I mean, that practically makes these breakfast cookies, right?
The second recipe is one that I never would have made because of the whole motherhood/zero time/zero patience thing – Chocolate Dipped Coconut Caramel Macaroons. Half Baked Harvest is seriously one of my favorite blogs to drool over. Those recipes, those photos – they are the ultimate in food fantasy. I was blown away when Bob's Red Mill sent me a surprise cake box full of measured out ingredients for Tieghan's gorgeous new recipe. They made it beyond easy for me to pull together these drool-worthy, super impressive-looking holiday cookies in no time at all. We're talking one episode of Daniel Tiger people!!
I ended up with two amaze-balls cookie recipes for my holiday cookie exchange and practically zero stress in the kitchen (practically).
Yah for holiday baking! Yah for cookies! And yah for finally being at a place in my life where I can blog again!!
See ya in 2017, strangers (but hopefully not for long).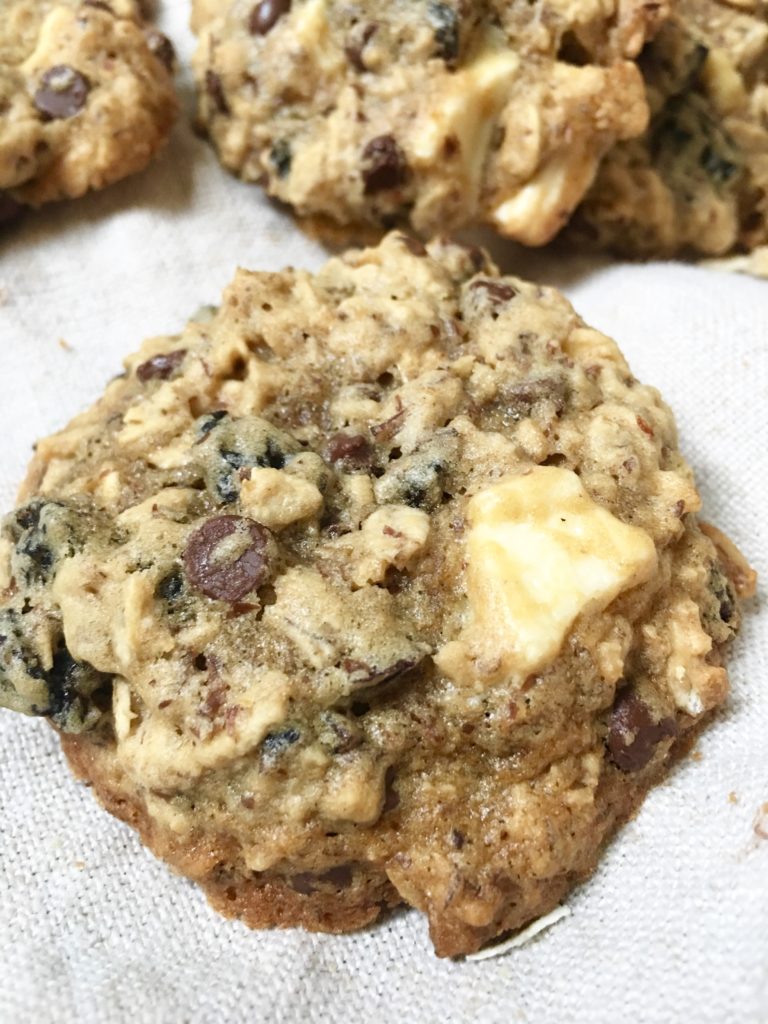 Double Chocolate-Cherry Oatmeal Cookies
This is a recipe that I've adapted over and over from a
Cooking Light oatmeal cookie recipe
. The original recipe is DELISH and I've come up with an even more amazing and slightly more healthful (hello flax!) version.
Author:
Healthy Recipe Ecstasy
Ingredients
⅔ cup all-purpose flour
1 cup regular oats
3 tablespoons flaxmeal
½ teaspoon baking soda
¼ teaspoon salt
¾ cup packed brown sugar
¼ cup butter, softened
1 teaspoon vanilla extract
1 teaspoon maple syrup
1 large egg
½ cup coarsely chopped dried cherries
½ cup dark chocolate chips
½ cup coarsely chopped white chocolate
Cooking spray
Instructions
Lightly spoon flour into a measuring cup; level with a knife. Combine flour, oats, flaxmeal, baking soda, and salt; stir with a whisk. Place sugar and butter in the bowl of a stand mixer; beat at medium speed until well blended (about 3 minutes). Add vanilla, maple syrup and egg; beat well. Gradually add flour mixture, beating until blended. Gently mix in the cherries, white chocolate and dark chocolate.
Drop dough by tablespoonfuls 2 inches apart onto baking sheets coated with cooking spray. Bake at 350° for 12 minutes or until lightly browned. Remove from oven; cool on pan 1 minute. Remove cookies from pan; cool completely on wire racks.