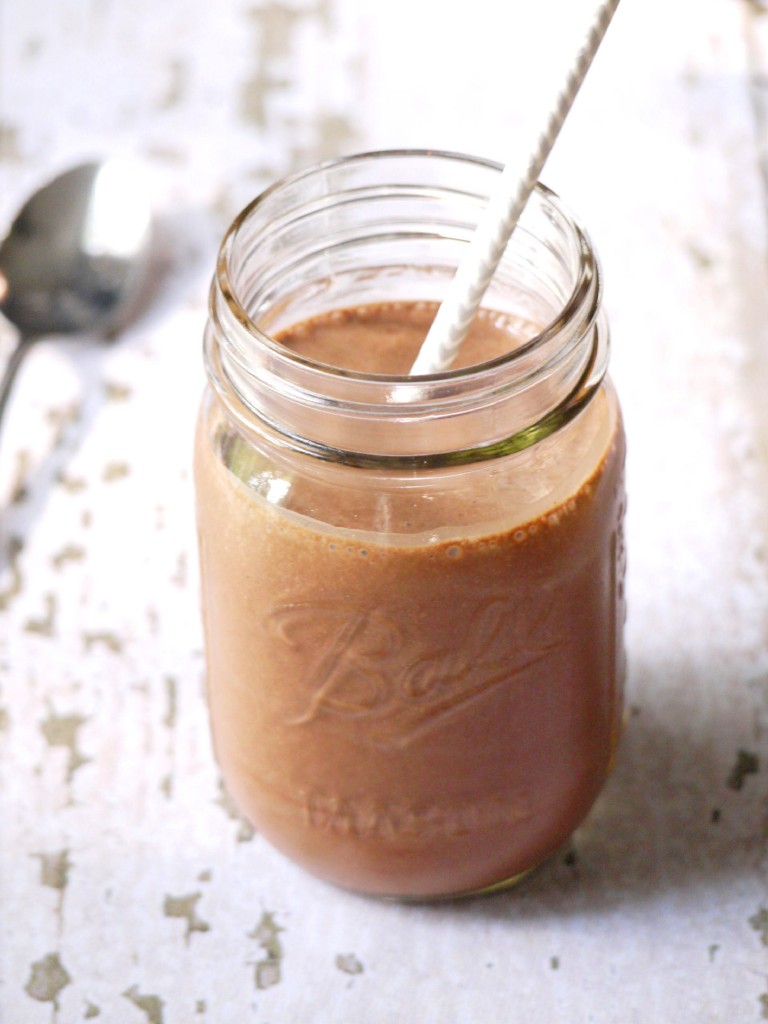 Hi, my name's Michelle, and I'm obsessed with cute paper straws. Seriously, ever since I got these paper straws in the mail, I want to make nothing but smoothies and milkshakes and summer drinks. If it can't be slurped, it doesn't belong in my kitchen.
Now, I know what you're thinking. It's summertime, and everyone and their mother is obsessing over beat-the-heat drinks served up in glass mason jars with cute paper straws. It's so in it's practically out. But my obsession has nothing to do with the fact that it's (a) summertime or (b) mason jars and straws are front and center on Pinterest. I mean, they're cute and all but I'd rather eat my calories than sip them. Food over liquid…almost…always.
Nope, it has to do with the fact that I finally, finally, FINALLY learned how to photograph drinks.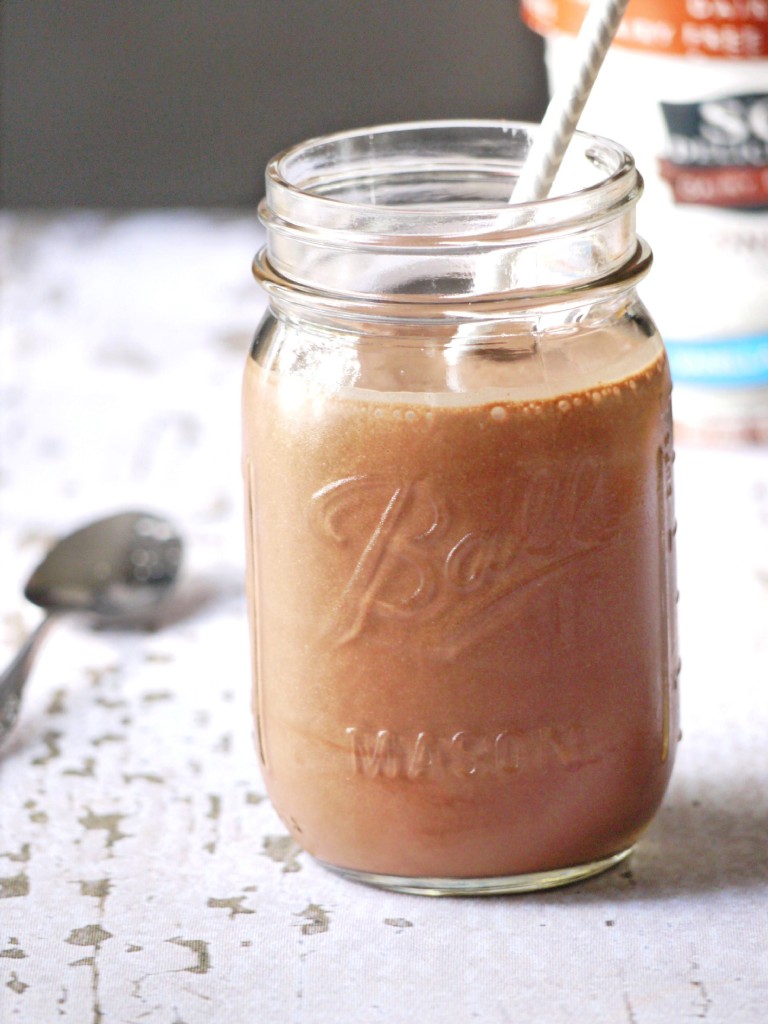 I cannot tell you how many times I tried to take a picture of a drink – at a bar, at a restaurant, at home – and it just came out looking so crap that I deleted it immediately. It's been like a blind spot in my photography. Pre-drinks photography epiphany, I had only posted two drinks recipes on my blog for this reason and those photographs are pretty horrific. No, really, they're bad. Don't worry grapefruit mimosa and avocado and pear smoothie, you're both getting a do-over!
But something happened when I made the lime basil watermelon coolers and the frozen strawberry and almond smoothie. I realized that just a few minor changes can make all the difference.
1. It's all about angles. If you get the wrong angle, the glass will look all weird and misshapen.  My favorite angles are bird's eye view and a straight on eye-level shot from a bit of a distance. Don't get too close when shooting straight on or the glass will distort.
2. A backdrop. To get the straight on eye-level shot perfect you need to have a clean backdrop in the back of your drinks shot. Too much clutter takes away from the clean lines of the glass, and it's even worse if your liquid is semi see through and you can see the busy background through the glass.
3. Garnish. Whether it's a lime or a straw, a garnish makes a boring glass rim look way more aesthetically pleasing. And, if the straws are cute and stripe-y, you get an extra 10 points. Seriously, though, they're adorable looking and fun to drink out of. Who can argue with that?
4. Drink splashes look messy. I don't know what I was thinking when I shot the grapefruit mimosa but that drink-splashed cutting board really ruins the shot. Make sure the area around your drink is clean. With food shots, some crumbs or scattered spices can make a photograph look a bit more interesting and realistic, but drink splashes just look bad. Crumbs = appetizing. Splashes = not appetizing.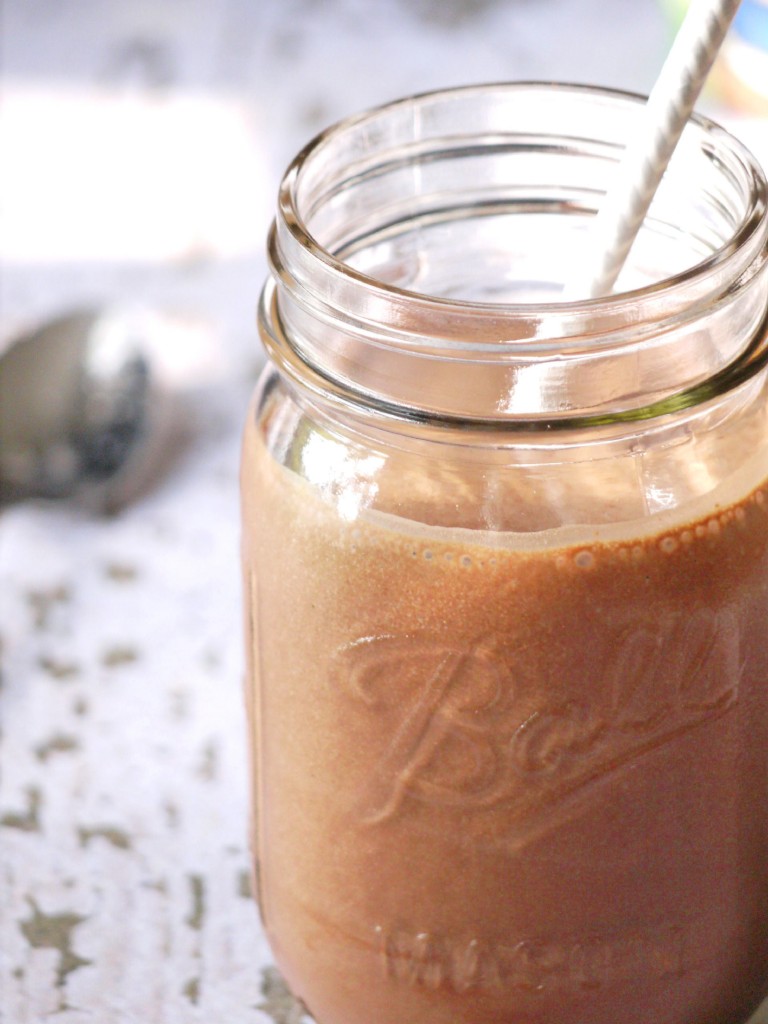 I know these tips are amateur especially compared to more experienced food photographers like Pinch of Yum (love her photography book) but these little tips made such a difference for me I had to share. They took me from drink pics that I'm embarrassed to show people to drink pics that are proudly featured on sites like Foodgawker and Tastespotting.
So let's talk about this frosty. Even though I'm not a big frozen drinks person, the one drink I could always go for as a kid was a Wendy's frosty. Not only is it delicious but it's the perfect dipping vehicle for french fries. French fries + frosty = swoon.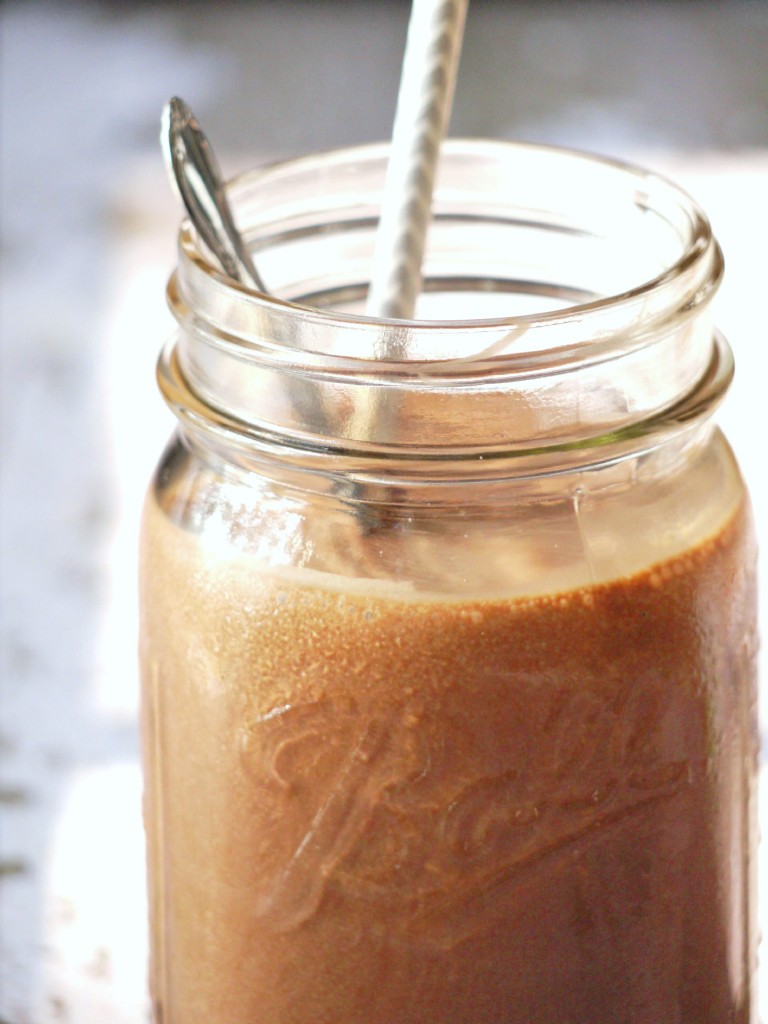 Unfortunately, as an adult, ice cream tends to make me feel less than fab – stomachaches, headaches, throat congestion, the works. Fortunately for you, me and the rest of the dairy-sensitive internet viewers, a recent craving for a Wendy's frosty plus my current obsession with paper straws and photographing drinks led me to create this – a dairy-free version of the Wendy's frosty.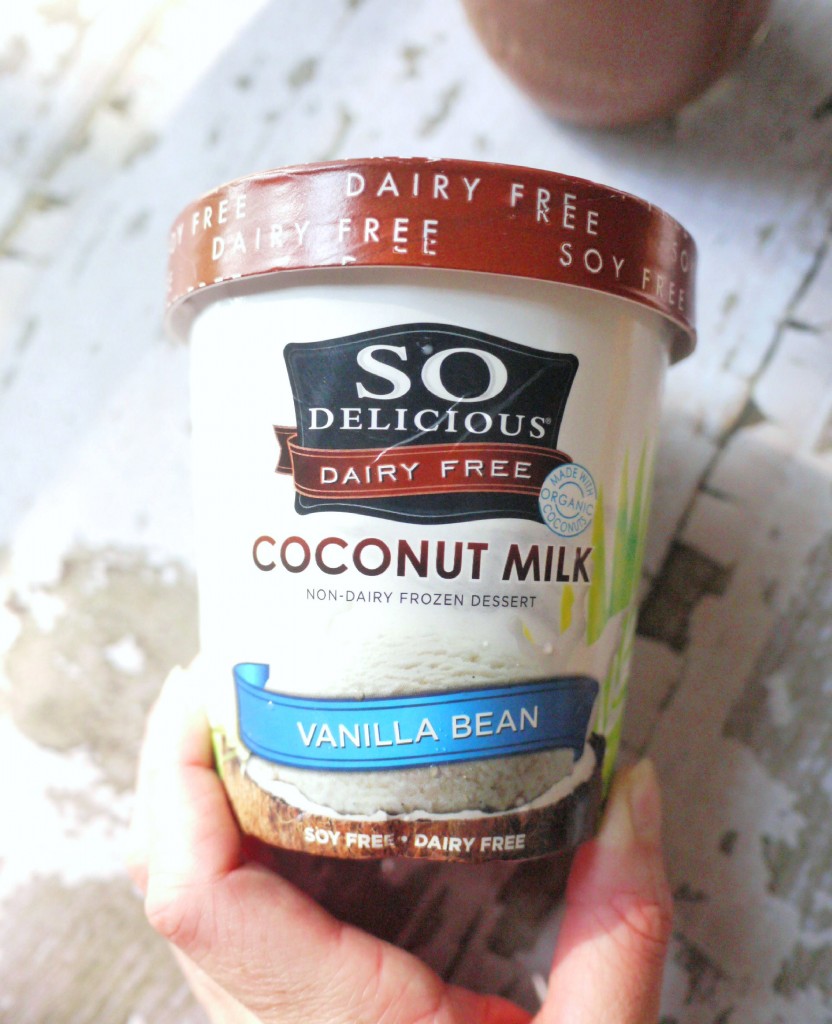 I don't want to be all like Wendy's frosty who……but when you drink this you'll be all like Wendy's frosty who. The texture may not be exactly right but it's pretty darn close and the taste is, dare I say, even better?? I was worried the coconut ice cream would overpower the chocolate but, no, it's all chocolate-y, creamy, frosty goodness. I could barely stop myself from taste-testing long enough to take pictures.
Oh, and let's talk about time. You can be slurping down this frosty in the time it would take you to find your keys, get in your car and pull out of your driveway. No need to waste gas and head to the drive-thru. Stay home, relax, and enjoy all the pleasures of fast food in a healthier, dairy-free package.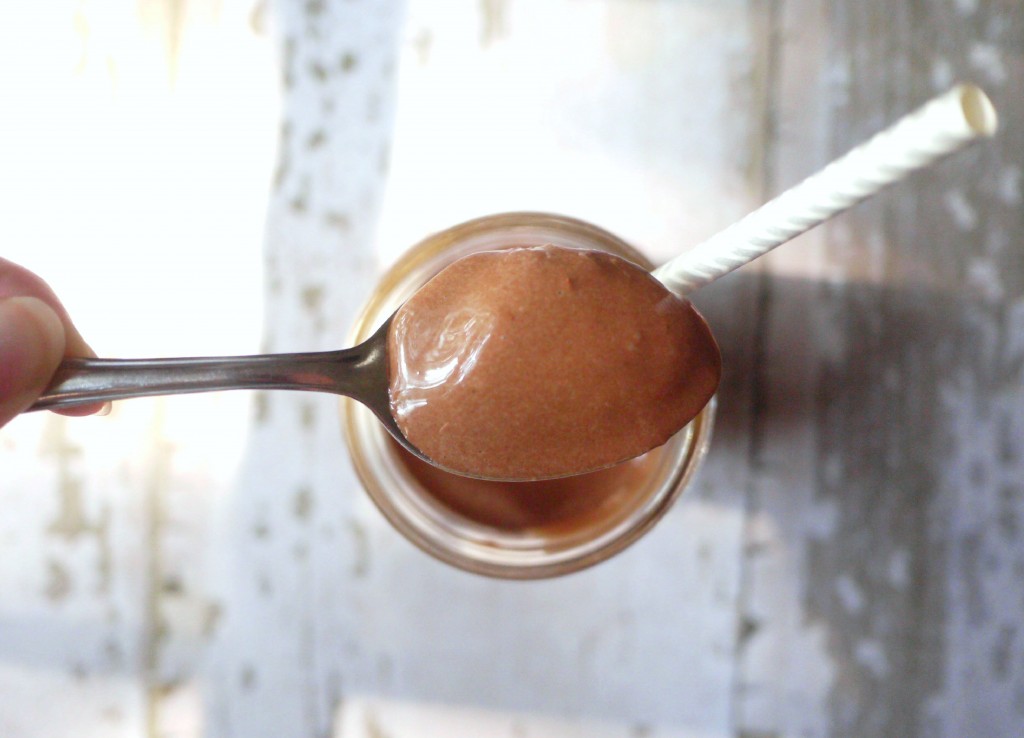 Dairy-Free Wendy's Frosty Copycat Recipe + A Few Tips for Photographing Drinks
The texture of the frosty is not quite as thick as a Wendy's frosty, but I think it's actually better because you can eat it with a spoon or drink it through a straw. And the chocolate flavor is so rich and delicious.
Author:
Healthy Recipe Ecstasy
Ingredients
3 cups dairy-free coconut milk vanilla bean ice cream (I used So Delicious but feel free to use your favorite brand)
¾ cup unsweetened almond milk
4 and ½ tablespoons natural, unsweetened cocoa powder
Instructions
Combine all the ingredients in a blender. Blend on medium speed, scraping down the sides as you go, until smooth and creamy.
Pour into a glass and serve cold.