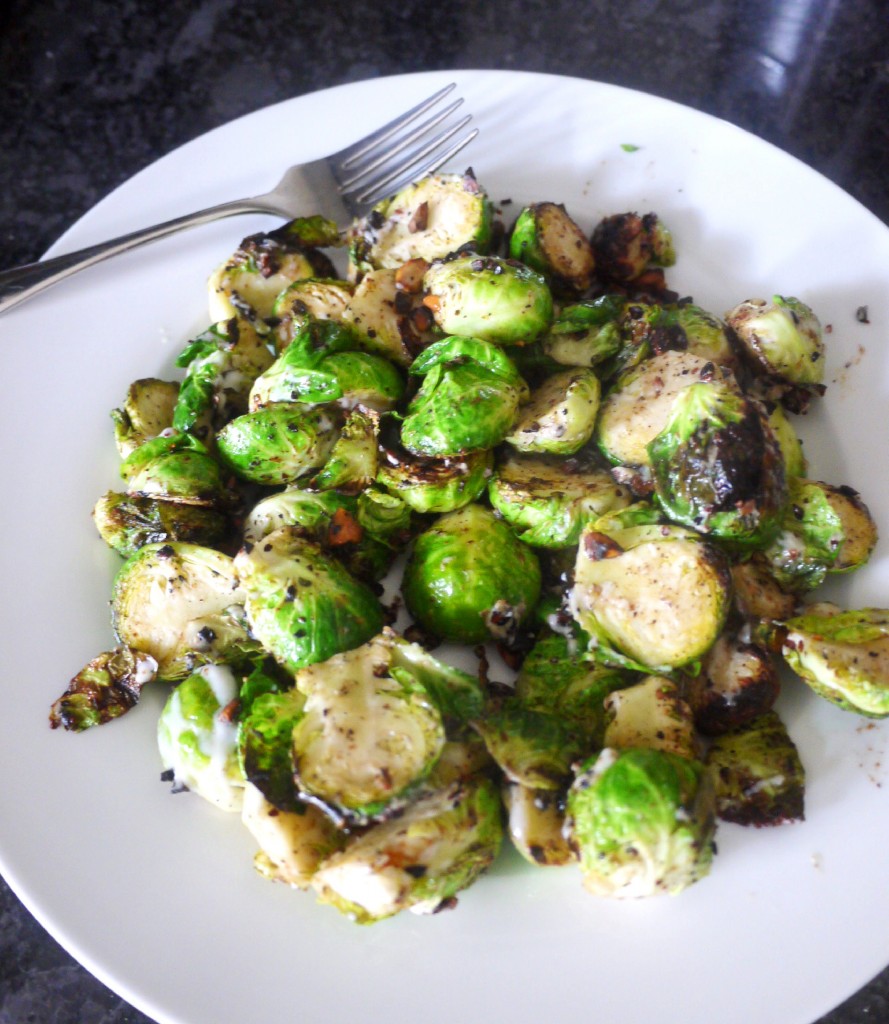 Ugh. I hate when I get an idea for a new recipe (usually based off the few ingredients left in our fridge and pantry at the end of the week when I'm supposed to go to the grocery store but don't feel like it), and I get into the recipe making zone – otherwise known as the kitchen disaster zone – only to be disappointed by the verdict. Here's what happens. I carefully write down all the ingredients, take tons of pictures which more often than not turn out better than expected, and start drafting the blog post in my mind, all excited to share a new original recipe with you guys. Then I taste it, and it's disappointing at best, disgusting at worst. Finally, I'm left with an internal battle. Do I start from scratch and work with the recipe until it meets my expectations and forget about posting a blog that day? Do I scrap the recipe and move onto another one? Or do I just suck it up and share my disappointment with the world (aka the small microcosm of food blog followers out there who have chosen to follow my blog)?
Well, today I had to make just that decision. My original, original plan for dinner (yes, I meant to write original twice) was to make my sesame-crusted tuna with spicy mint mayonnaise with a side of my pancetta Brussels sprouts — both of which have the Alasdair gold seal of approval — but I was too lazy to walk to the market for tuna and pancetta. I had also planned to make a special deviled egg recipe for the blog, but, again, I didn't feel like making my way to the market to buy eggs. See a pattern? I'm lazy. So I was left with frozen chicken thighs from my freezer, Brussels sprouts from my fridge, and coconut milk from my pantry. I thought to myself, ok, I can make this work. I'll make chicken thighs and Brussels sprouts for dinner and create a new Brussels sprouts recipe for the blog. Two birds, one sprout.
Since I didn't have pancetta, ham or bacon — Brussels sprouts' besties — to give the sprouts that fatty, salty flavor, I decided that I needed a rich sauce to complement the crispy sprouts. I've been dying to make a coconut milk béchamel, and what better time than now? So I cooked the cashews until golden, fried the sprouts until crispy and brown, and added some garlic, cayenne and coriander to give them flavor and kick.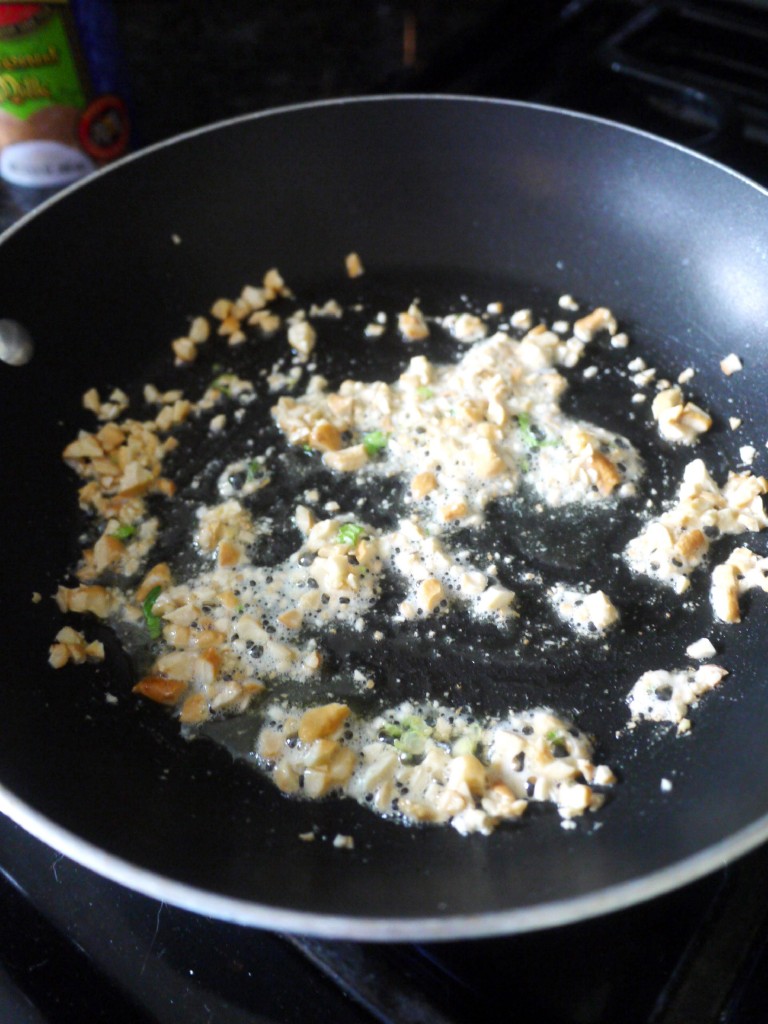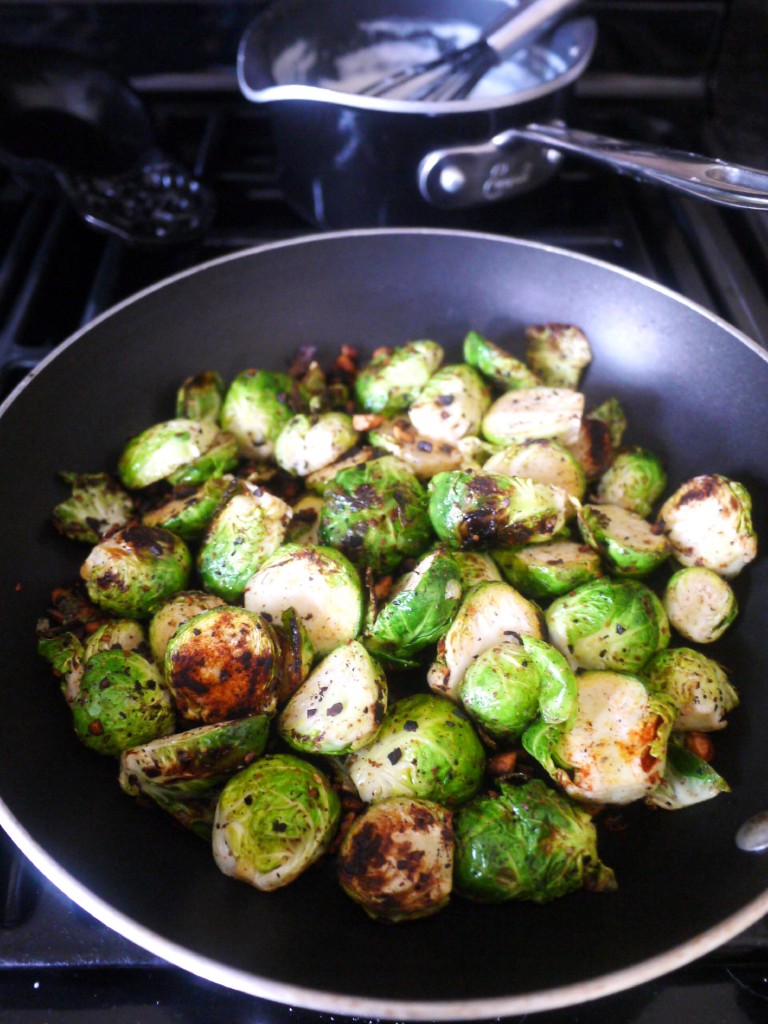 Then, I made the béchamel sauce – just like regular béchamel except with coconut milk instead of regular milk. It was all looking fantastic and the sprouts were tasting nice and crispy. But then I tasted the béchamel…. Just so you know, I'm making a face. The kind of face that goes from hopeful to quizzical to pouty. It wasn't that the béchamel didn't turn out right. It was thick and creamy and smooth. I just really didn't like the coconut flavor, which is weird because I've successfully used coconut milk in many other recipes. Alasdair wasn't as offended by the coconut flavor but he thought the sauce was really bland which is his culinary pet peeve. Hence, his penchant for putting hot sauce and BBQ sauce on EVERYTHING. I tried adding some more salt, pepper, and a pinch of cayenne. But the sauce just tasted like bland coconut milk with a hint of heat.
*Sigh*. My original plan (we're talking second time around original) was to pour the béchamel sauce over the sprouts but, since the sauce was disappointing, I settled with tossing the sprouts in two tablespoons of sauce.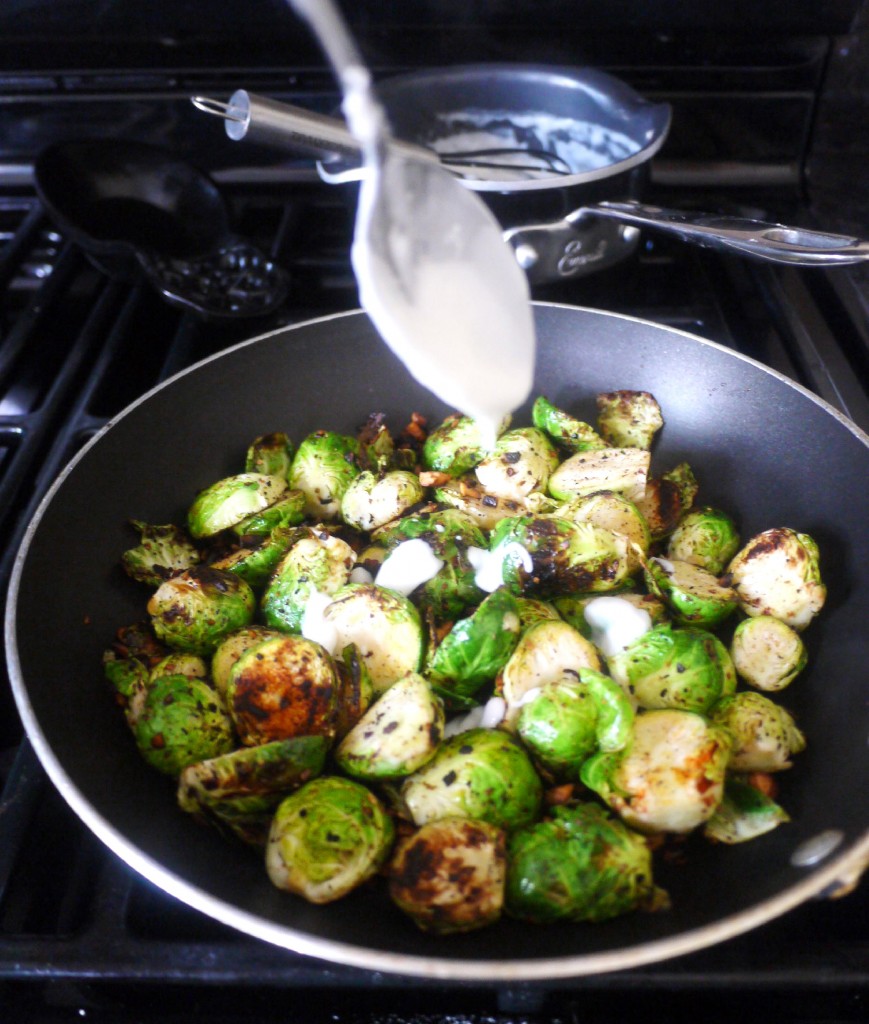 That worked fine, and the sprouts turned out surprisingly good. But it's not the exciting new sprouts covered in awesome coconut béchamel sauce recipe that I was hoping for. So, why am I telling you all this? Well, we all have kitchen disappointments, and I thought maybe my friends in the blogosphere could commiserate with me. Also, I was wondering if anyone out there has made a successful coconut milk béchamel. If so, let me know!
The one positive that came out of this recipe was the leftover coconut milk béchamel sauce. While it definitely doesn't deserve to be the star of the show and poured on top of crispy sprouts or used as a dipping sauce, the sauce does work very well in the background. In fact, not wanting to waste all the unused sauce, I decided to use it as a marinade for the chicken thighs. And, thank goodness I did because my chicken thighs turned out fantastic (I promise to share the recipe sometime in the future if I can remember it!). Despite the béchamel sauce disappointment, we had a delicious dinner of minty chicken thighs and crispy Brussels sprouts.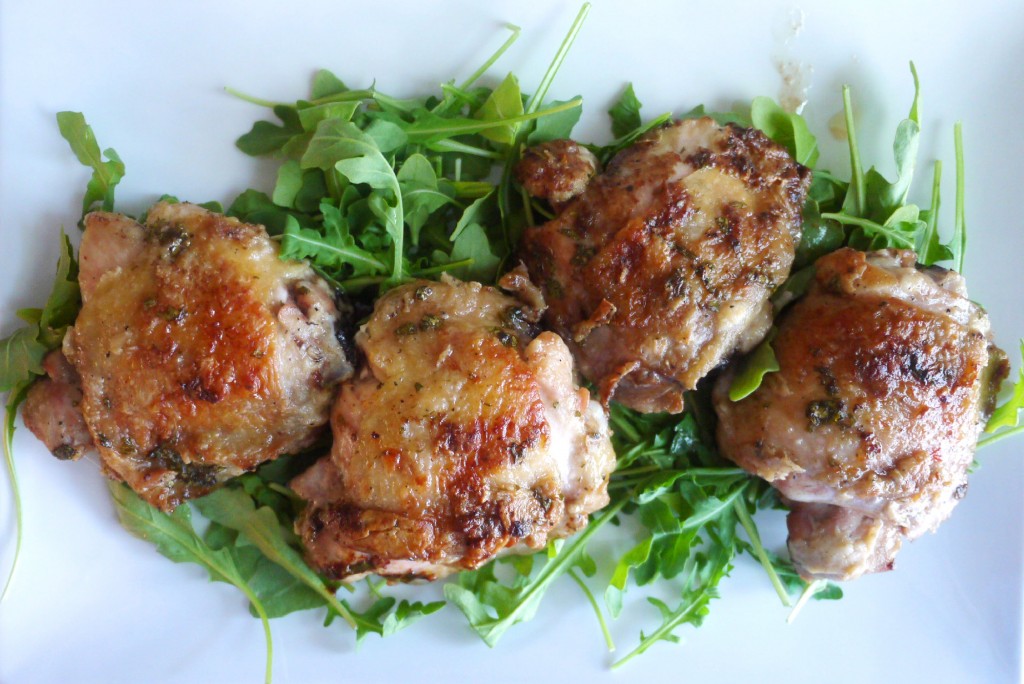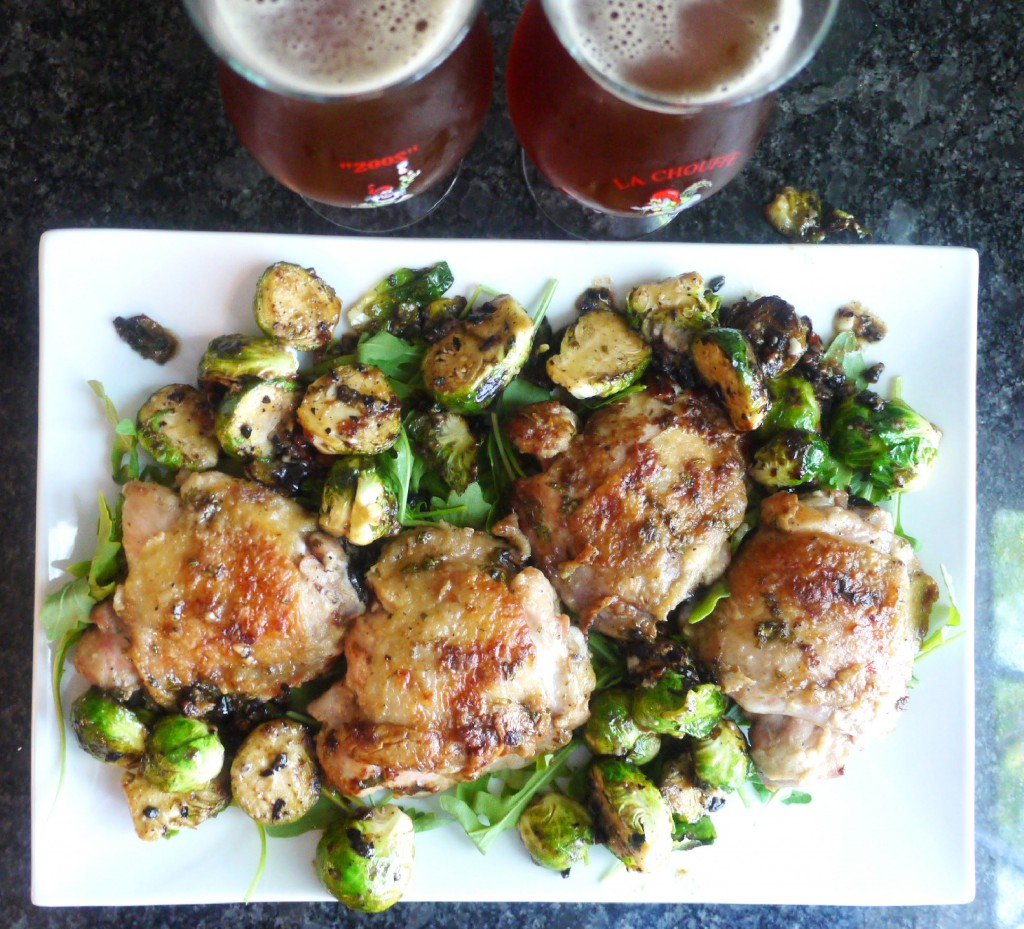 Healthy Recipe Ecstasy? One of the reasons I wanted to make a coconut milk béchamel is that I LOVE béchamel but my stomach doesn't always share my feelings. In my search for the perfect dairy-free béchamel sauce, I've tried almond milk béchamel (fail), soy milk béchamel (ok but not amazing), and I had high hopes for the coconut milk béchamel. Unfortunately, my hopes were dashed today. However, the sprouts themselves were totally satisfying. This is one of the first times that I've made Brussels sprouts sans bacon without feeling like I was missing out. The cashews and spices add enough flavor that I really didn't miss the meat…that much. All in all, we both ended the night with full and happy tummies. 🙂
Crispy Brussels Sprouts with a Coconut Bechamel Sauce
Author:
Healthy Recipe Ecstasy
Ingredients
BECHAMEL:
2 tablespoons olive oil
2 tablespoons all-purpose flour
1 can coconut milk (13.5 ounces)
1 generous pinch of kosher salt
Freshly-ground black pepper to taste
BRUSSELS SPROUTS:
1 tablespoon olive oil
3 cups of Brussels sprouts
¼ cup finely chopped cashews
1 pinch of kosher salt
½ teaspoon garlic powder
¼ teaspoon coriander
⅛ teaspoon cayenne powder
Instructions
BECHAMEL SAUCE:
In a medium saucepan, heat the olive oil over medium-low heat. Add the flour and stir until smooth. Over medium heat, cook until the mixture turns a light, golden sandy color, about 6 to 7 minutes.
Meanwhile, slowly heat the coconut milk in a separate pan until just about to boil. Add the hot milk to the flour mixture 1 cup at a time, whisking continuously until very smooth. Bring to a boil. Cook 5 minutes, stirring constantly, then remove from heat. Season with salt and pepper, and set aside until ready to use.
BRUSSELS SPROUTS:
Chop the stem off each sprout and cut in half.
Heat olive oil in a medium skillet over medium high heat. Add cashews to the skillet and cook for two minutes, stirring frequently until golden and fragrant.
Add sprouts to the skillet, stirring to coat with cashews and olive oil. Let the sprouts cook for 2 minutes until they begin to crisp and brown. Stir in the garlic powder, coriander and cayenne. Let the sprouts cook for an additional 1-2 minutes.
Remove from heat. Toss with two tablespoons coconut béchamel sauce. Season with salt and pepper to taste.
NOTE: You will have leftover béchamel sauce. You can use this sauce to marinade chicken, or you can use the sauce in a curry or even a dairy-free lasagna.