This shop has been compensated by Collective Bias, Inc. and its advertiser. All opinions are mine alone. #HolidayWithChobani #CollectiveBias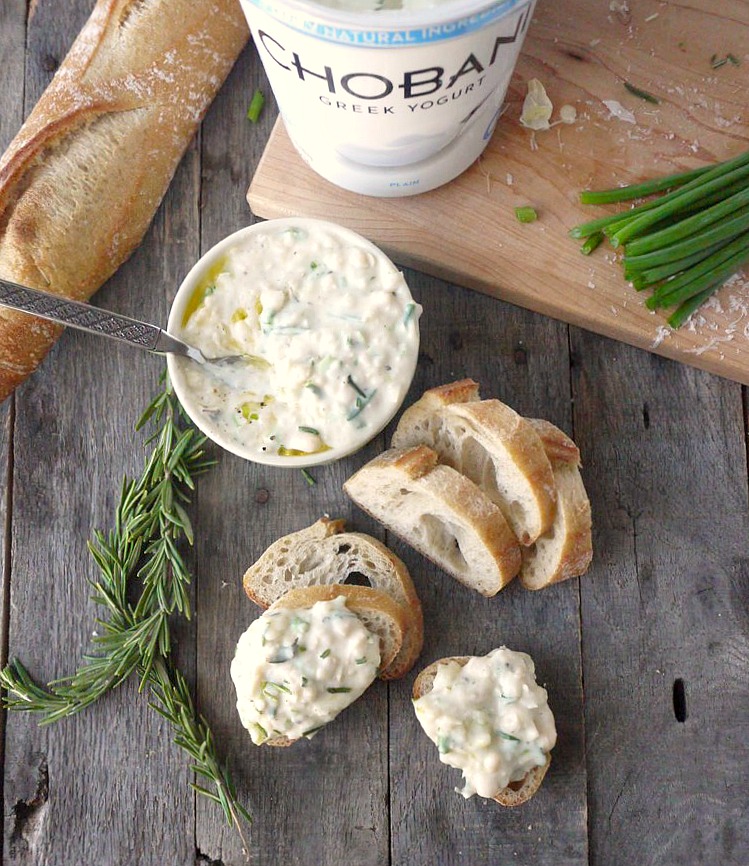 Dip. That one three-letter word makes me so irrationally happy. It makes me forget that I'm a ginormous ball of stress trying to juggle three different jobs and a baby without all the balls (and the baby) coming crashing down on me. To me, dip is like a cool, creamy pool of relaxation and meditation. It's the bartender at my favorite bar who listens to all my problems.  It's where I go when I need to turn my frown upside down….and other clichés.
If you're thinking I have an unhealthy relationship with dip you're probably, OKAY, DEFINITELY, right. Dip is not something that can be portioned out (unless you're using a tortilla cone). It must be served in a big bowl with an endless bottom so that you can repetitively and mindlessly dip your chip over and over. Dip knows no bounds and my already wavering self-control pretty disintegrates into a pile of dust when in its presence. Hence (yes, we're hence-ing today) why I only invite dip over on special occasions and holidays.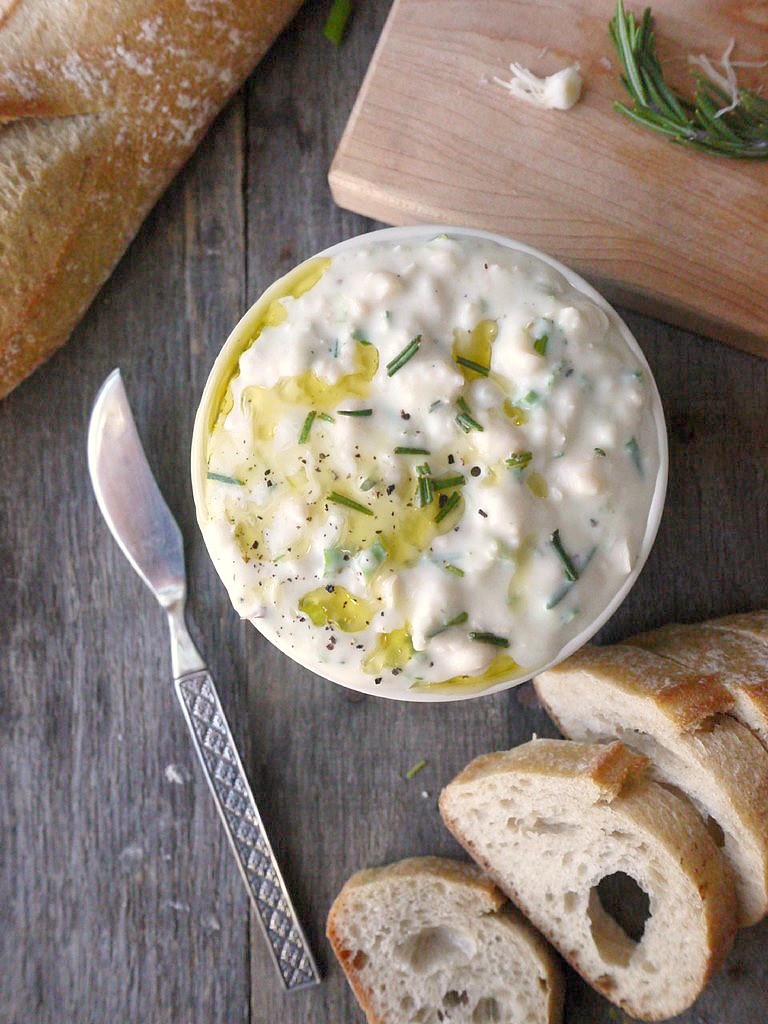 Today, though, we're going to talk about a dip that I think I'm going to start a weekly relationship with. This dip may be the one. It's easy to throw together, contains almost solely good-for-you ingredients that you can mindlessly scarf without too much concern, and it's just as perfect for entertaining as it is for lunch. Anyone else eat dip for lunch? Come on, you know you do.
I started with Chobani® Non-Fat Plain Greek Yogurt which is a staple in our house. My husband eats it every morning for breakfast mixed with granola and nuts and I use it all the time for baking, making avocado cream (YUM), and, apparently, dipping. I combined the yogurt with the bean and scallion mixture and a heaping helping of pepper and pecorino for a low-fat, high-protein, probiotic-filled treat.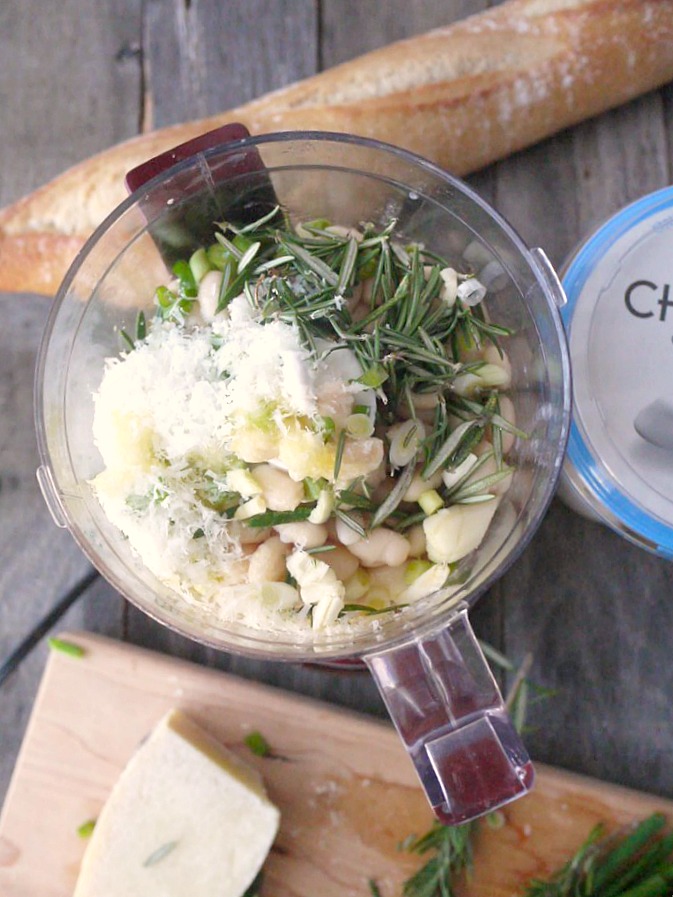 Done and done.
Seriously, this took about five minutes which is a MAJOR plus when I have a bazillion things to do during baby boy's nap time. And the Chobani® yogurt was easy to find at my ridiculously well-stocked Walmart store which made my day. Hubby and I have constant grocery shopping drama because some of our neighborhood stores are a hot mess (you know who you are). Fortunately, Walmart has got itself together.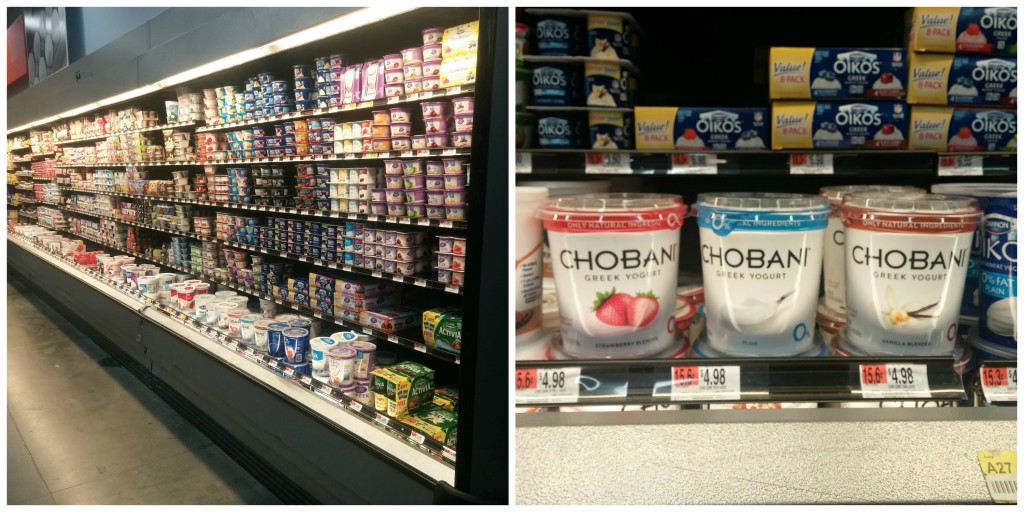 My original plan was to eat the dip for lunch crostini-style all week long but then I realized it would be perfect for the holiday cookie exchange soiree I'm throwing at my house tonight for my FIT4MOM biz. It totally rounds out the cheese platter and flavored popcorn bowls I was planning to put out for munchies.
Two birds, one stone.
I'm juggling those balls like a circus clown riding a unicycle on a tight rope (is that a thing???).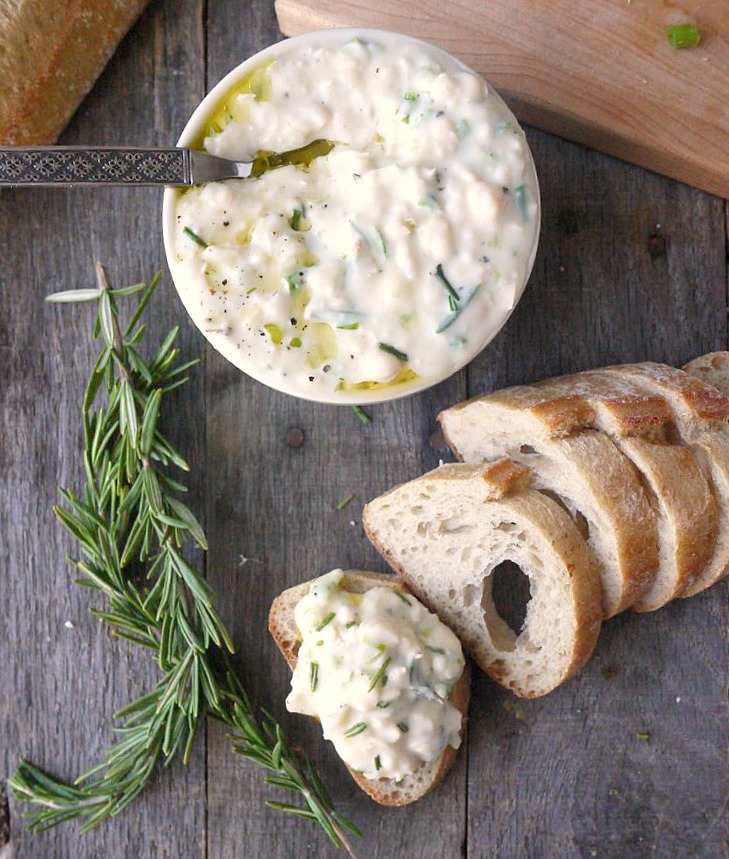 I may have dropped one of the balls slightly when I stood in the checkout line with all my ingredients and realized I forgot my wallet (DRAMA!), but no one's perfect, right? 

Except this dip. This dip is perfection.
And the french bread ain't too shabby either…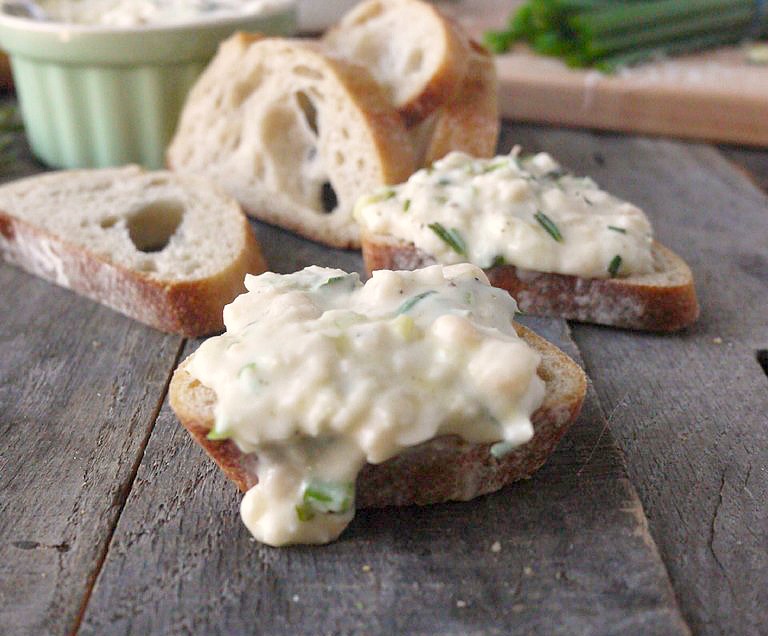 Creamy Yogurt, White Bean and Scallion Dip
If you have a gluten intolerance you can serve this dip with gluten-free crackers.
Author:
Healthy Recipe Ecstasy
Ingredients
Main Ingredients:
¼ cup Chobani® Non-Fat Plain Greek Yogurt
1 15-ounce can cannellini beans, rinsed and drained
¼ chopped scallions, white and light green parts
¼ cup grated pecorino-romano cheese
¼ cup olive oil, plus more for drizzling
Additional Ingredients:
2 tablespoons fresh lemon juice
1 tablespoon fresh rosemary leaves, finely chopped, plus more for garnish
2 cloves garlic, minced
Small pinch of salt, to taste
Lot of freshly-cracked black pepper, to taste
Instructions
Combine the beans, scallions, pecorino cheese, olive oil, lemon juice, rosemary and garlic in a food processor. Pulse until the ingredients are combined but still chunky.
Add the bean mixture to a medium bowl and mix in the yogurt. Season with salt and pepper, to taste.
Garnish with rosemary leaves and drizzle with additional olive oil just before serving.
Serve with french bread slices or multigrain crackers.
For more yogurt recipes from dips to soups to pies, visit
Chobani
.