SO MUCH STUFF GOING ON IN THESE MUFFINS. They're cinnamon-y, raisin-y, french toast-y, almond milk-y, banana-y, maple-y goodness.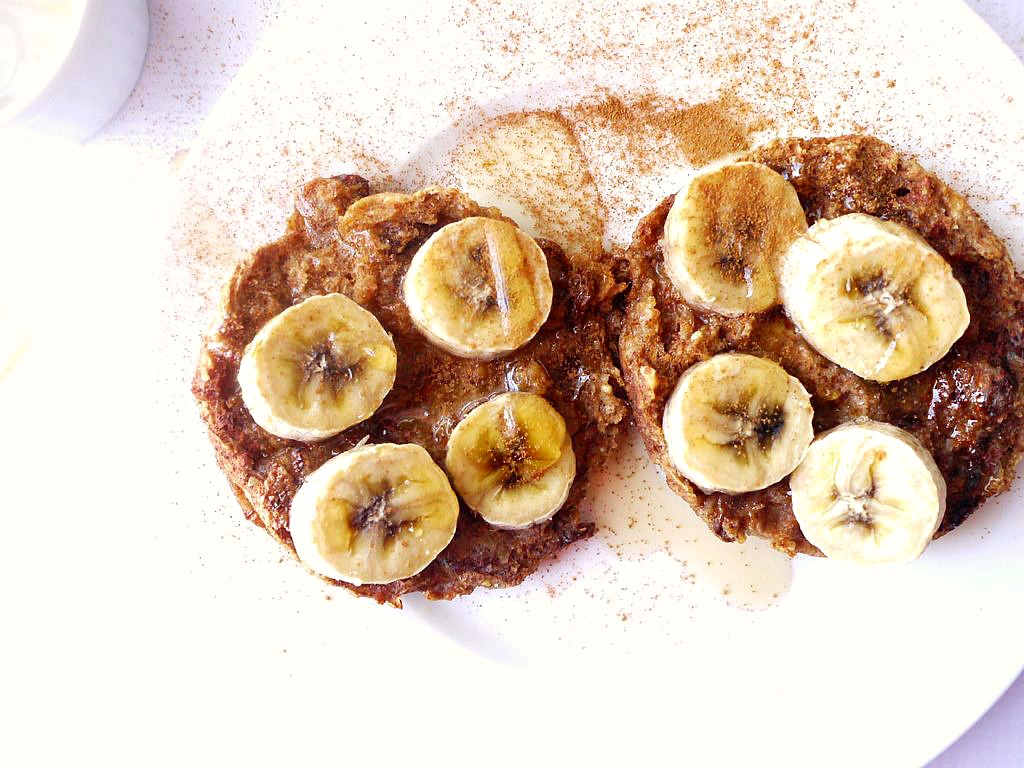 Oh, and they're health squared. No, make that health tripled. We're using sprouted grain English muffins full of ancient grains, unsweetened almond milk so they're dairy-free and vegan and just a touch of maple syrup so, you got it, no refined sugars.
Obviously, these french toast muffins are my new breakfast love. Actually they're my new snack love too. That's right, I've been eating them twice a day. You can just pop these babies in the oven and make a large batch and then heat them up throughout the week for whatever meal you feel is appropriate. Breakfast, lunch, snack, brinner (breakfast for dinner)…..
In other news, the pregnancy countdown is at 3.5 weeks so I'm going to start ramping down the blog in anticipation of my "maternity leave." It's funny because I'm taking official maternity leave from my government day job (which basically means I'm taking all the sick and vacation days that I've racked up over the past few years since the government doesn't actually offer maternity leave. DON'T GET ME STARTED. I'm THIS close to moving to Canada….or Sweden), BUT, when it comes to my blog, there's no official leave policy and I've got no one to report to but myself. And, while I'm dying for three months off the day job, the thought of taking even a week from the blog gives me hives. I think I'm going to go into withdrawal! JUST…LET…ME…POST…ONE…RECIPE…
But, in the interest of my sanity, I know that I need to take some time off to do nothing but focus on my new family. So, I'm forcing myself to take an unofficial leave from the blog.  Next week will be my last week of doing two new blogs per week, and, then, I will be doing a mix of reposting old recipes with some much better looking new photos (yeah for improved photography!!), trying out a guest blogger and posting roundups until I pop. After that, the plan is to take 2-4 weeks off from blogging for some serious baby time.
In the meantime, let's focus on these french toast muffins. There's nothing like a yummy breakfast to keep me preoccupied while I'm waiting for my life to change forever…!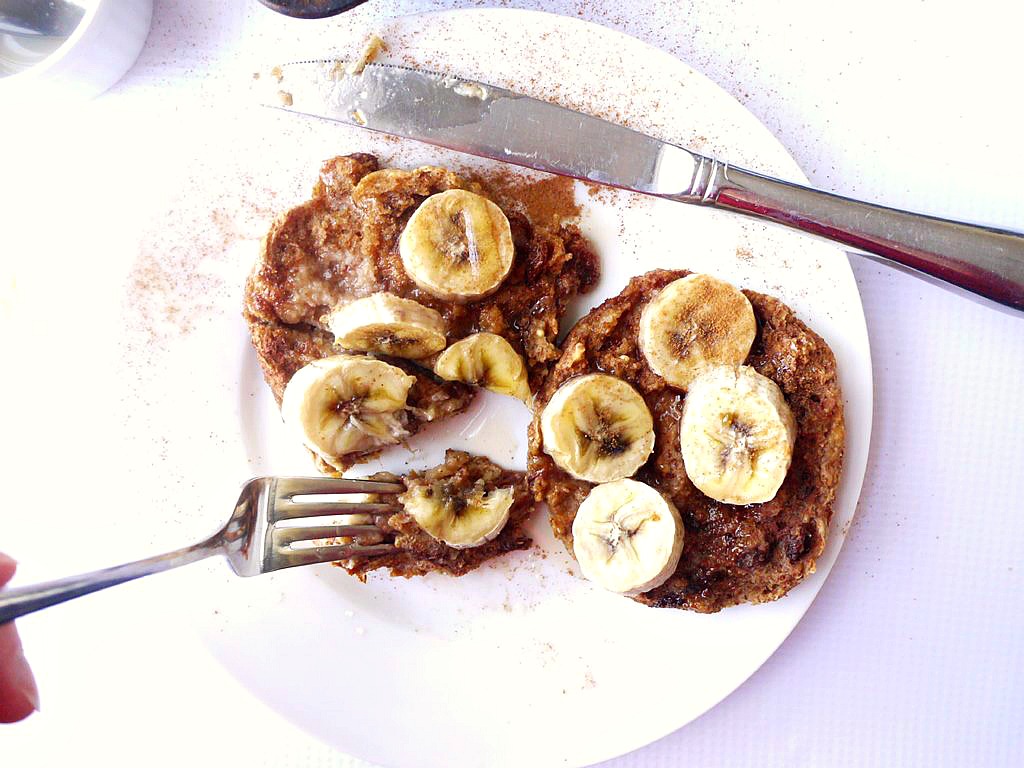 Cinnamon Raisin French Toast Muffins with Bananas
Author:
Healthy Recipe Ecstasy
Ingredients
4 sprouted grain cinnamon raisin English muffins, halved (if you can't find sprouted grain muffins regular cinnamon raisin English muffins will work)
2 cups unsweetened almond milk
¾ teaspoon sea salt
1 teaspoon nutmeg
2 teaspoons cinnamon, plus more for garnish
2 teaspoons vanilla extract
2 bananas, sliced
Maple syrup, for serving
Instructions
Preheat oven to 350 degrees F.
In a medium bowl, whisk together almond milk, sea salt, nutmeg, cinnamon and vanilla extract.
Soak English muffin halves in the mixture for 1 minute.
Place muffins on a baking sheet coated with cooking spray. Add 4 banana slices on top of each muffin half.
Bake for 30 minutes.
Garnish the muffins with cinnamon and serve with maple syrup.