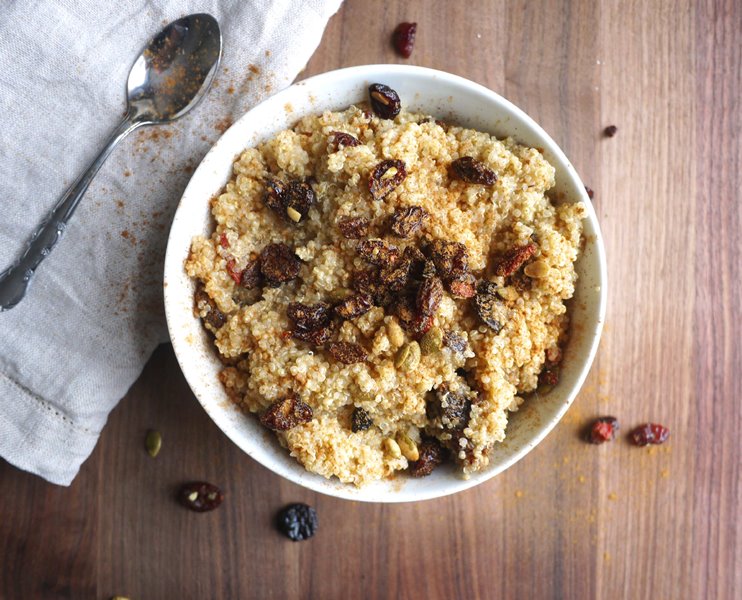 Last year, my friend Soquel asked me to write a blog promoting the Bright Beginnings 5K which raises money for DC's homeless children and to create a few pre-race eats. When she asked me to help out again this year, I had two thoughts: 1. Where has the past year gone? 2. How am I going to top blueberry oatmeal and banana bread bites? As far as what you're supposed to eat before a race, unless you have a stomach of steel, you're pretty much limited to oatmeal, bananas, peanut butter, toast, or a plain bagel. Of course, in true Michelle fashion, I began to obsess over race-friendly breakfast ideas – what could I make that was as soothing to the stomach as a banana but vastly more interesting than toast? Then, I remembered all the homeless children and families in DC who aren't sure when their next meal will be, and I knew that it didn't matter if I topped last year's recipes or whether the recipe I created was eye-catching, mouth-watering or the perfect subject for food porn.  All that mattered was inspiring as many people as possible to join in the race on Sunday, March 23 and/or donate money to this important cause.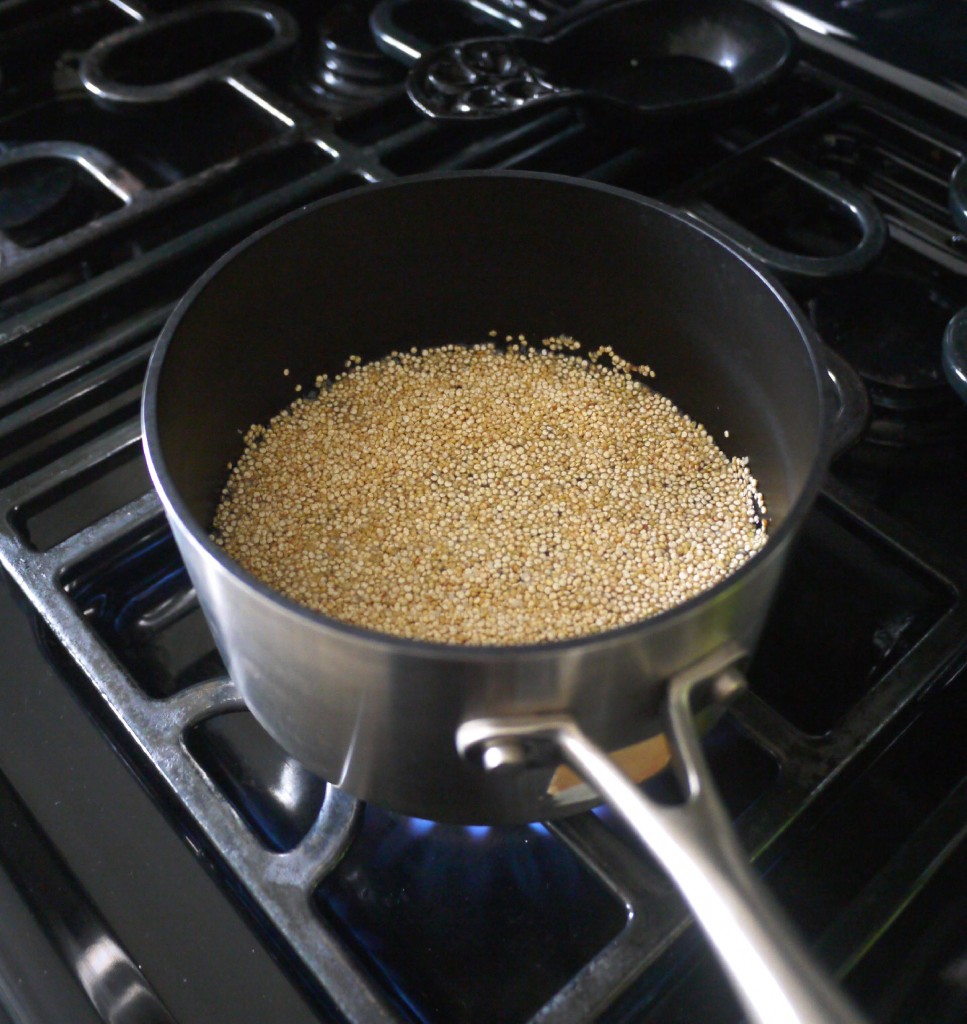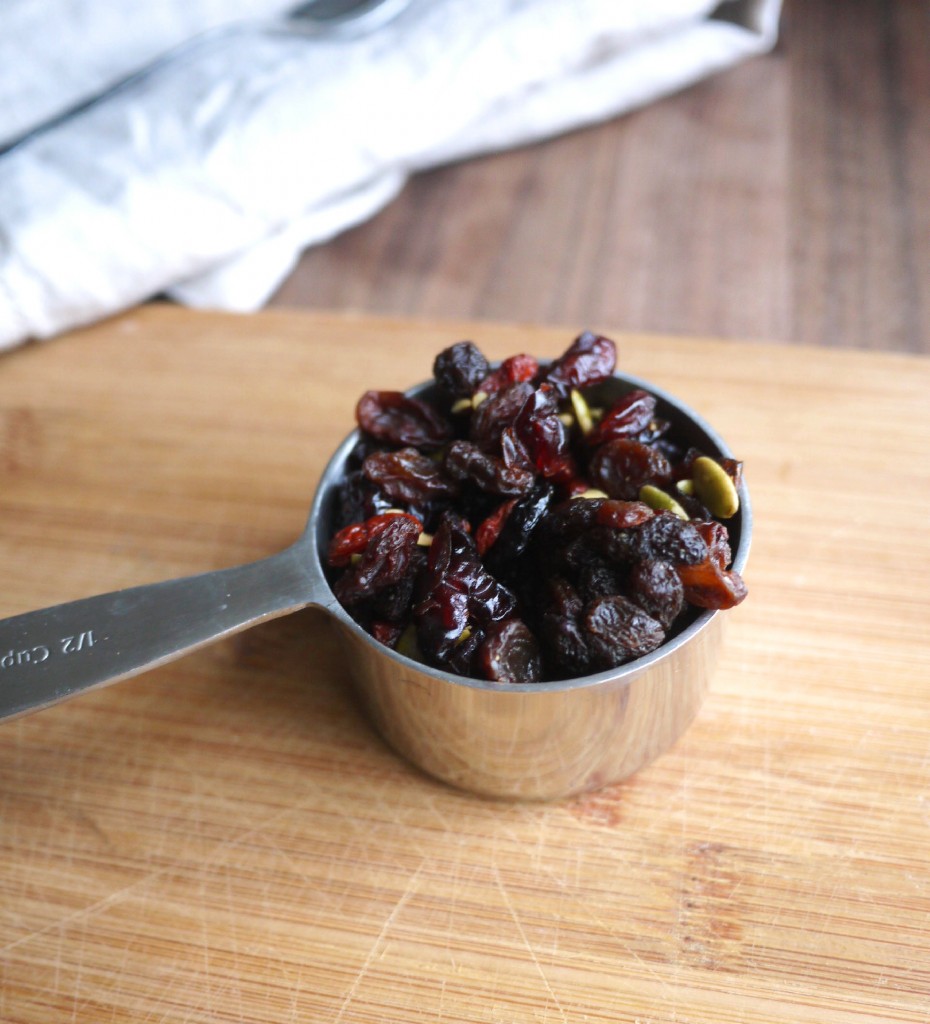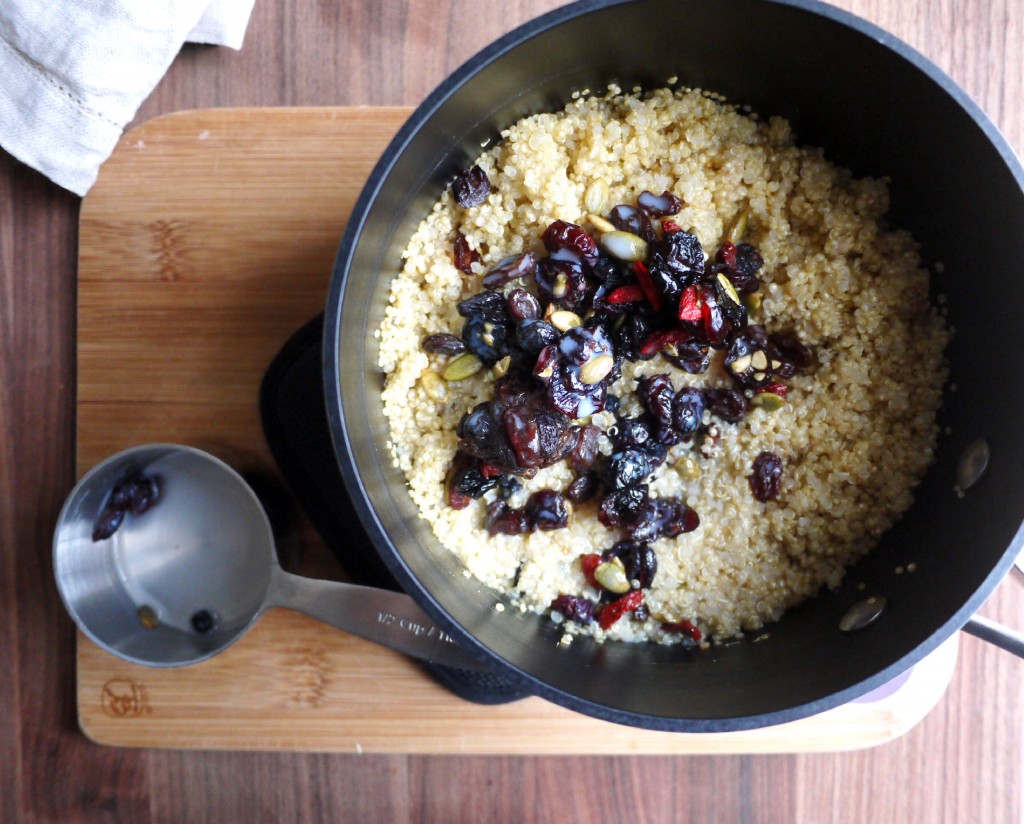 So, I kept it simple. Quinoa simple. Quinoa with dried fruit simple. Quinoa, like oatmeal, is a hearty, fill-you-up-but-without-any-negative-tummy-side-effects, kind of food. Unlike oatmeal, it goes one step further in that it's gluten-free. Did you know quinoa is actually a seed, not a grain? Along with a little bit of almond milk, dried fruit, pepita seeds, and maple syrup and cinnamon for flavor, it's the perfect pre-race breakfast. If I was making this breakfast dish for a non-race morning, I might fancy up the flavor profile a bit with some nutmeg, ginger, mixed nuts…. But, I had to remind myself that the key to eating right before a big race is: blander is better. Throwing back jalapeno bites before a 5K is not a good idea. And neither is overloading your breakfast quinoa with too many ingredients.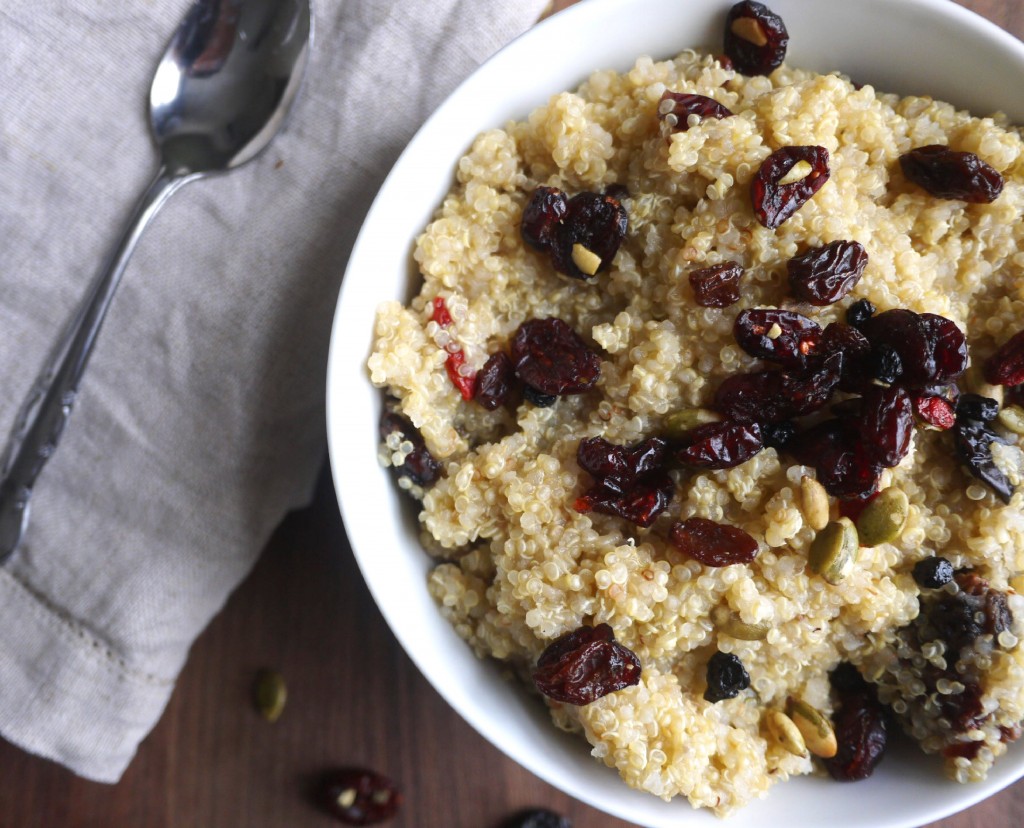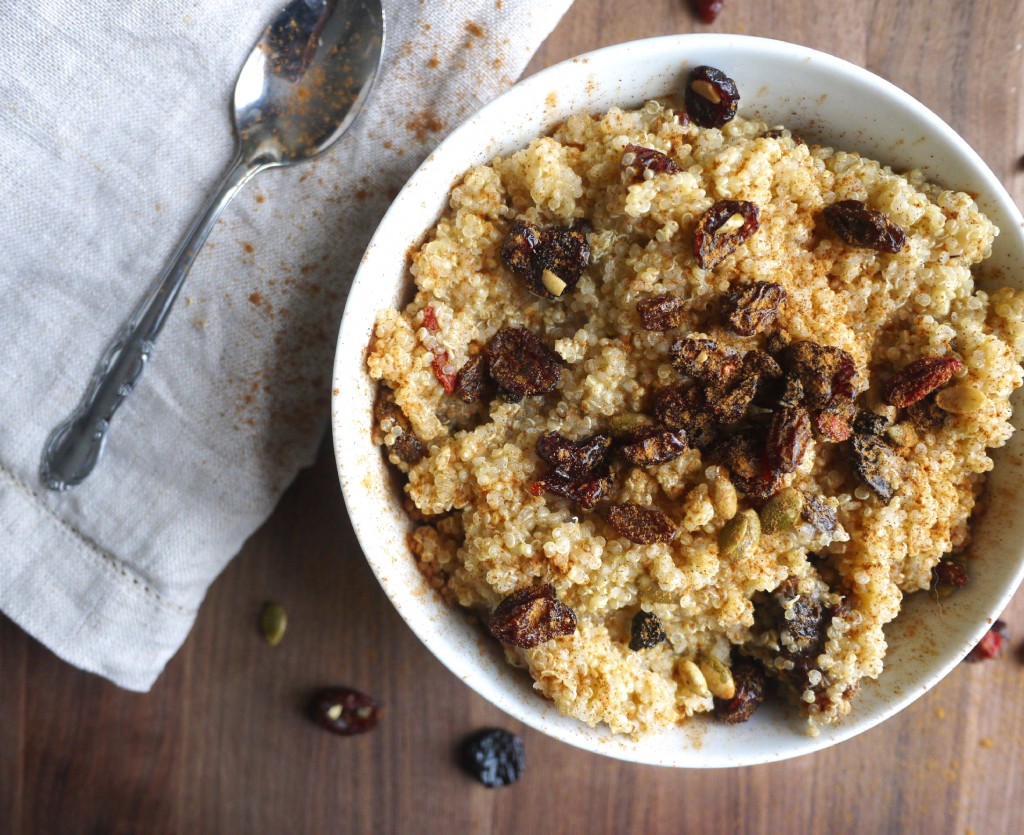 The best part about this recipe is you can make it ahead of time. Prepare the quinoa the night before, then pop it into the microwave for 30-40 seconds the morning of the race and you're good to go. The second best thing about this quinoa is that it's easily customizable. Can't find pepita seeds? Use chopped almonds. Not a fan of cinnamon? Leave it out. Whatever you do, just don't try any new foods the morning of your race or even the day before!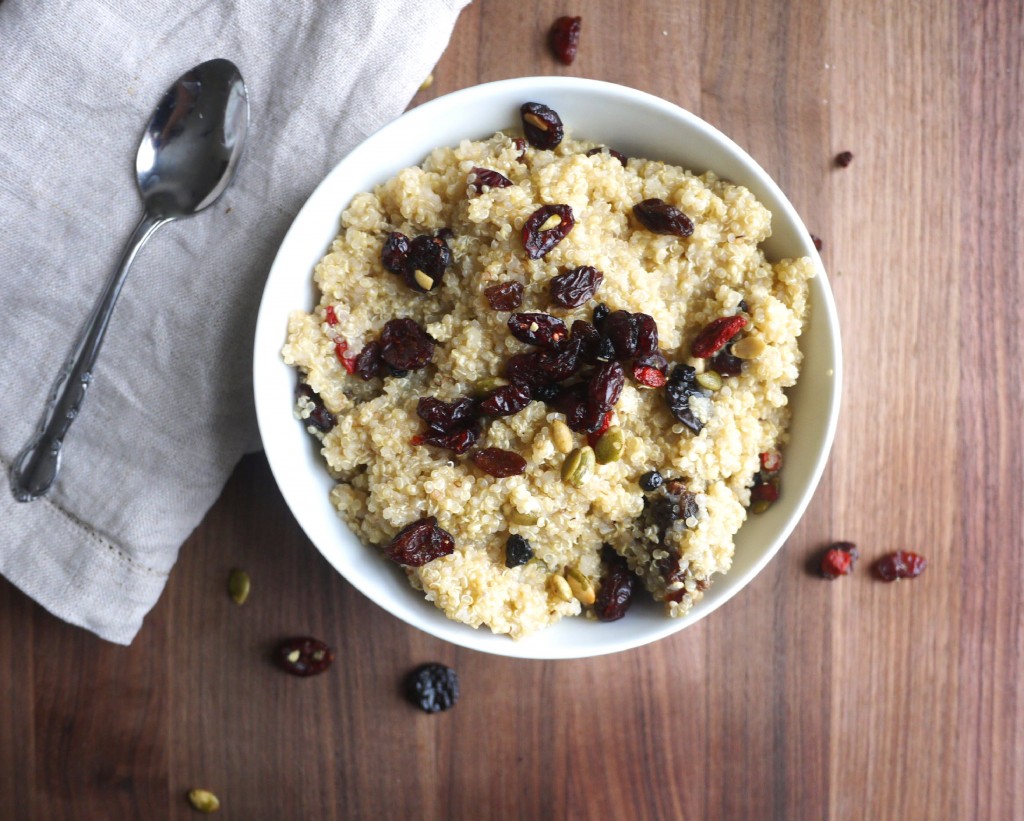 If you're looking for an even quicker breakfast, check out my Healthy Elvis Sandwich. Minus the bacon, it hits all three of the pre-race food standards: banana, peanut butter, and toast. Almond butter smeared on an english muffin or bagel would also be a great choice.  Regardless of what you decide to eat before the race, the most important thing to remember is what you're racing for. All proceeds from the 5K directly support Bright Beginnings' programming that prepares young children for kindergarten and helps their families get back on their feet. If you live in the D.C. area, and you're interested in running the 5K, check out this website for more information. http://brightbeginningsinc.org/5k/index.html.  Run, walk, or join the stroller brigade!
About the event…
The Bright Beginnings 5K is partnering with Crowdrise once again to raise money for DC's homeless children. If you are a running (or walking) in this year's 5K, make sure to ask your friends and family to sponsor you. It's a great way to help us raise additional money. Last year we raised over $8,000 through Crowdrise. Our goal this year is $10,000. We can do it with your help. So get the word out. Let everyone know that you're supporting DC's homeless kids and ask them to sponsor you. About Bright Beginnings… The top reasons that lead to homelessness include unforeseen economic crisis, job loss, foreclosure, serious medical condition, and death in the family. According to the Annie E. Casey Foundation's 2011 KIDS COUNT data, 30% of the District of Columbia's children live below the poverty level, compared to 17% nationally. Bright Beginnings serves 25% of the homeless children younger than 5 years old in Washington, DC. In this environment, Bright Beginnings has been a beacon to homeless families across the city, many of whom travel long distances from far corners of the city to bring their children to a place of hope, help and respect. Please click on the following link for more information about Bright Beginnings: http://www.brightbeginningsinc.org/home.html

Breakfast Quinoa with Almond Milk and Mixed Berries
Author:
Healthy Recipe Ecstasy
Ingredients
1 cup quinoa
½ cup unsweetened almond milk, plus extra for serving
½ cup dried berries (I used a mix with cranberries, blueberries, cherries and strawberries but any dried berry mix would work here)
1 tablespoon maple syrup (optional)
Pepita seeds (optional)
Sprinkle of cinnamon (optional)
Instructions
Cook the quinoa in a medium saucepan according to the instructions on the quinoa package.
Remove the pan from the heat when the quinoa is done cooking and mix in the almond milk and dried berries.
Stir in the tablespoon maple syrup, if using. It adds just the barest hint of sweetness.
Divide the quinoa evenly among 4 bowls. Top each bowl with a handful of pepita seeds and a sprinkle of cinnamon, if using. Add a few more tablespoons almond milk to each bowl, if desired.
NOTE: The quinoa can be eaten warm, room temperature or cold, whichever you prefer.