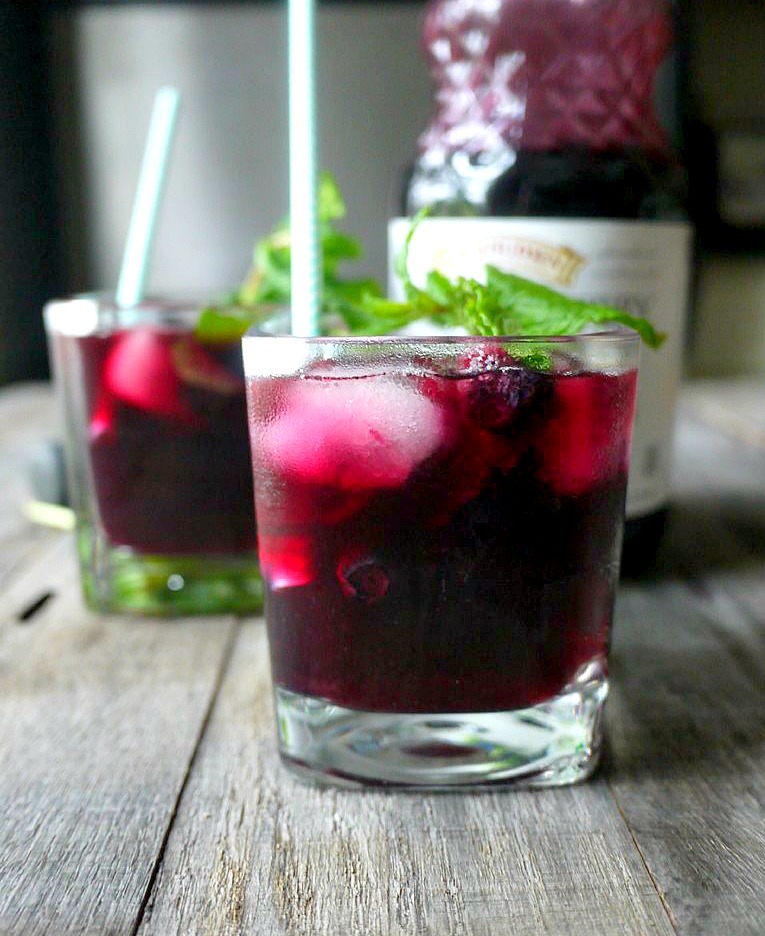 Pink means girl and  Blueberry Maple Mojito Mocktail means we're having a BOY!!!!!
Alasdair and I have suspected we were having a boy since our 12 week ultrasound when the ultrasound lady told us she was pretty sure she saw some boy parts (hello spoiler alert!). Of course, we had to wait till the 20 week ultrasound to confirm but now it's for sure. Despite pretty much every online gender prediction quiz telling me I was having girl… Sorry Google – you didn't get that one right!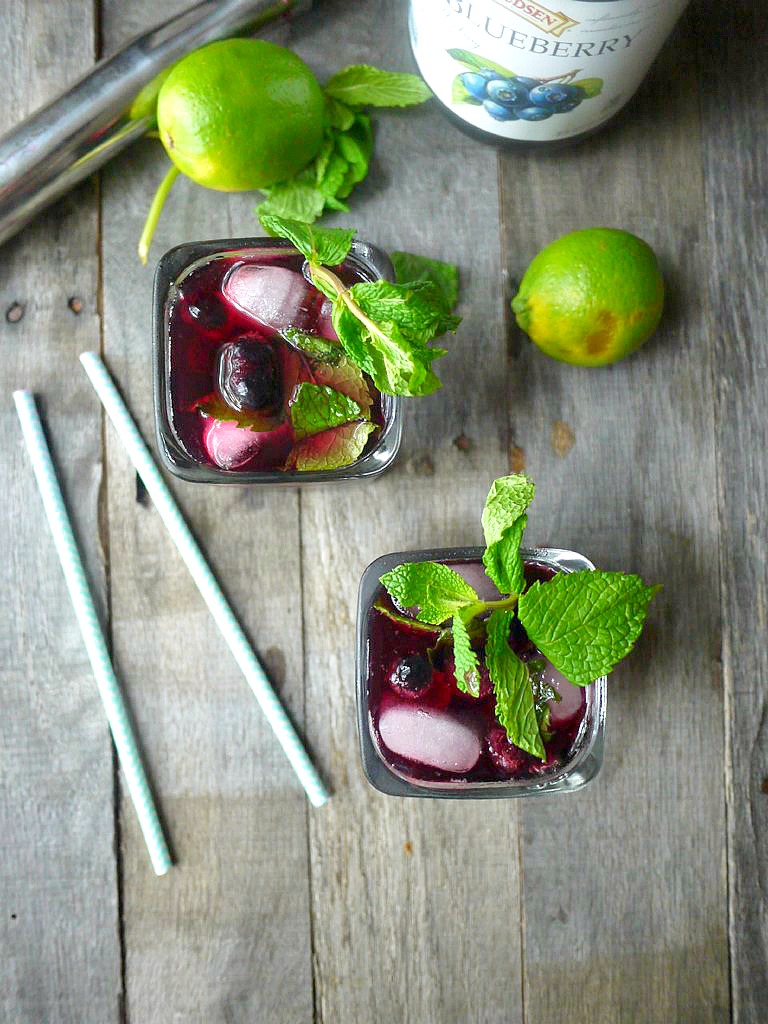 I was going to let you guys in on the pregnancy secret a little earlier but then I came up with the idea of a pregnancy rollout week (can you tell I used to work in Communications?), and I got all excited about an announcement followed by a gender reveal followed by some pregnancy recipes and I decided to wait it out. #blognerd
I'll you give all the deets of my pregnancy and the parts of my life I've been hiding these past few months tomorrow, but for now, let's talk mocktail. I didn't really miss alcohol during the first half of my pregnancy (except the occasional yearning for a brunch mimosa) nor did I want  mocktails. It's been all tea, water and ginger ale for me. Oh, except for a few smoothies and that amazing watermelon cooler over the summer.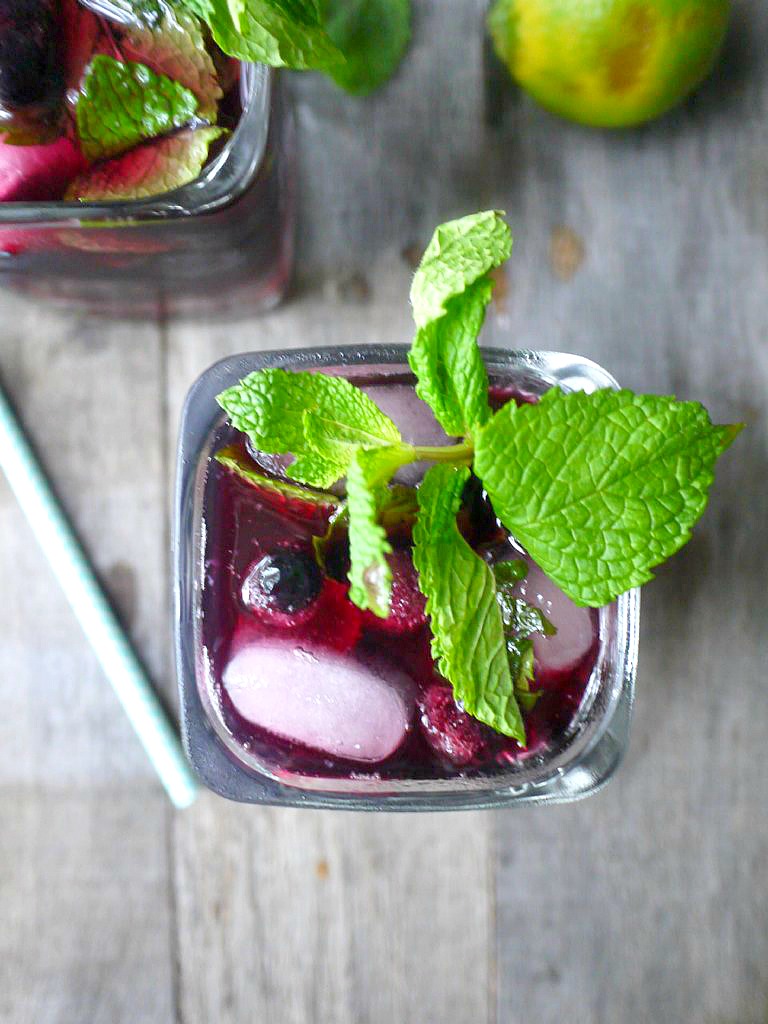 BUT, I recently threw a baby shower for my friend, and I got all obsessed over the idea of a blueberry mojito mocktail. The combo of the healthy blueberry juice (we're talking organic, no sugar added), fresh mint herbs, tart lime and the subtle sweetness of the fall-inspired maple syrup addition was just perfect for my taste buds.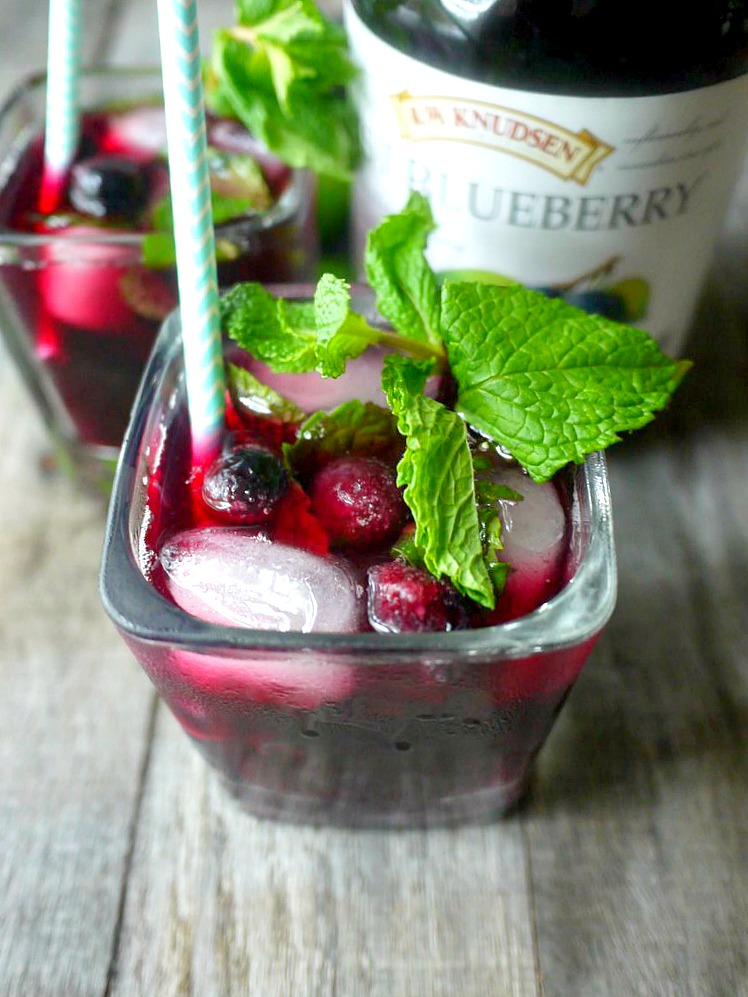 And it's even more perfect to announce that we're having a baby boy!!!!!!!!!!!!!!!!
P.S. The kitties are super excited for their new baby brother! OK, maybe they're still in shock at the news and worried about the baby encroaching on their cuddle time but I'm sure they will get excited soon….right…?
Blueberry Maple Mojito Mocktail
Author:
Healthy Recipe Ecstasy
Ingredients
8-10 mint leaves, plus more for garnish
1 tablespoon fresh lime juice
1 tablespoon good quality maple syrup
⅓ cup organic, no sugar added blueberry juice
½ cup club soda
Frozen blueberries, for garnish
Instructions
Add the mint leaves to a glass (size depends on how much ice you want). Muddle well until the mint releases its flavor.
Add the lime juice, maple syrup, blueberry juice and club soda to the glass and stir until all the ingredients are well combined.
Add ice and a handful of frozen blueberries for garnish. You can garnish with additional mint leaves if you're feeling fancy. Drink up!